Derek Paul Jack Boyle: Roleplay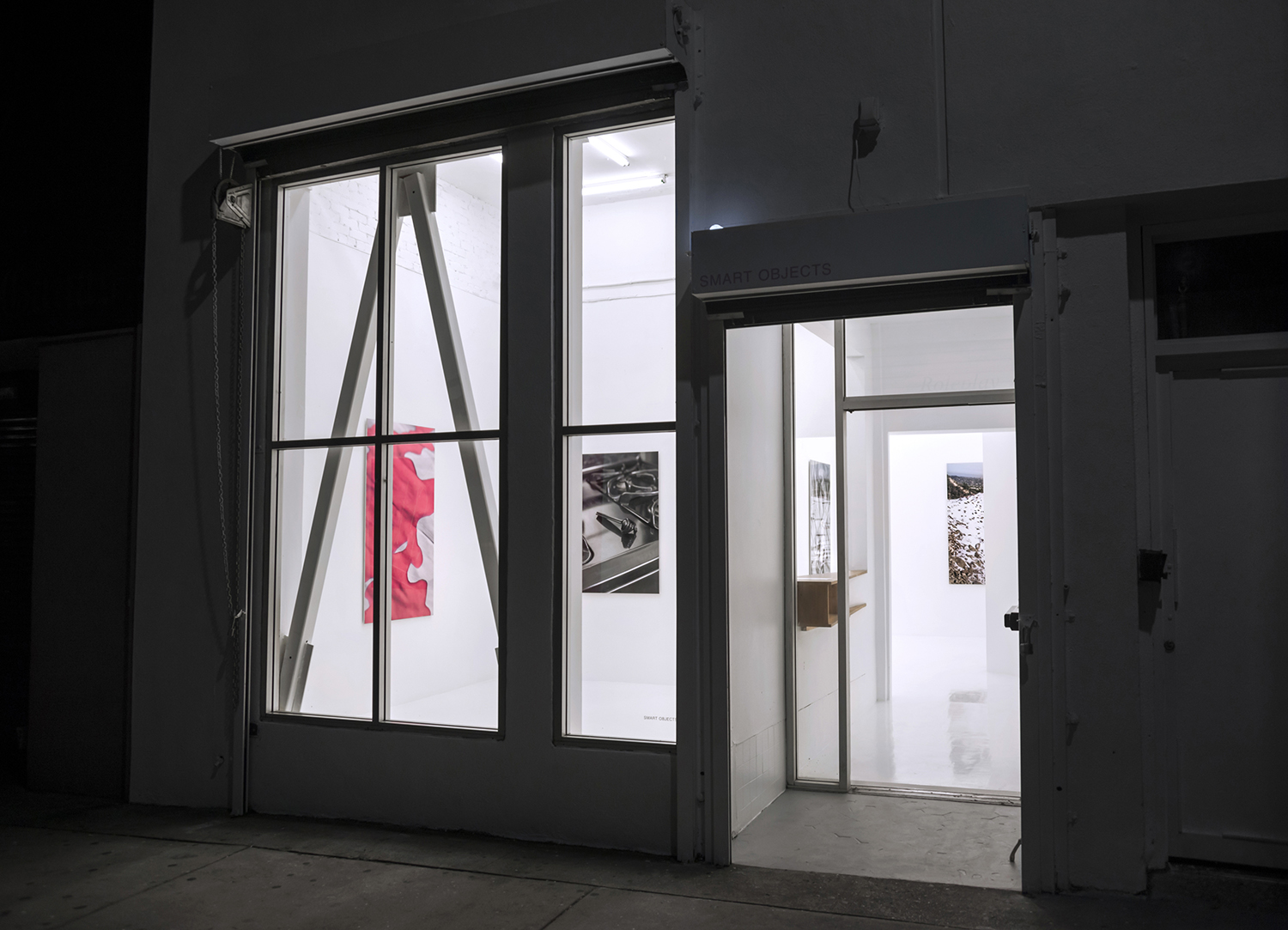 SMART OBJECTS presents Roleplay, a solo exhibition of new works by LA-based artist Derek Paul Jack Boyle.
Roleplay sets objects as characters within the scenes of their creation. Things have become effigies of the images that represent them, offering a duality of figuration. In our moment of imagistic infatuation, subjects become aestheticized into totems of our imagined realities, tapping into our collective will to make meaning within apparent meaninglessness. The objects that surround us determine us, consciously and subconsciously… they become both reflections and predictions of experience. Roleplay is an acting out of these ideas; the presentation of these objects in their prime.
Derek Paul Jack Boyle currently lives and works in Los Angeles. He earned his BA at Emerson College and his MFA at the Rhode Island School of Design. His work has been included in numerous exhibitions throughout the United States and abroad with recent highlights that include: WWWEST, Johannes Vogt Gallery, New York City; Plainly to Propound, Gavlak Gallery, Los Angeles; Free Things, STCFTHOTS, Leeds - UK; Obstacles, Smart Objects, Los Angeles; Jogging: Temporary, Perfect Present, Copenhagen - Denmark. Boyle's work has been featured in the New York Times, Greenpoint Film Festival, Pixilerations Festival, Beautiful Decay Magazine, and the Radiolab podcast on NPR.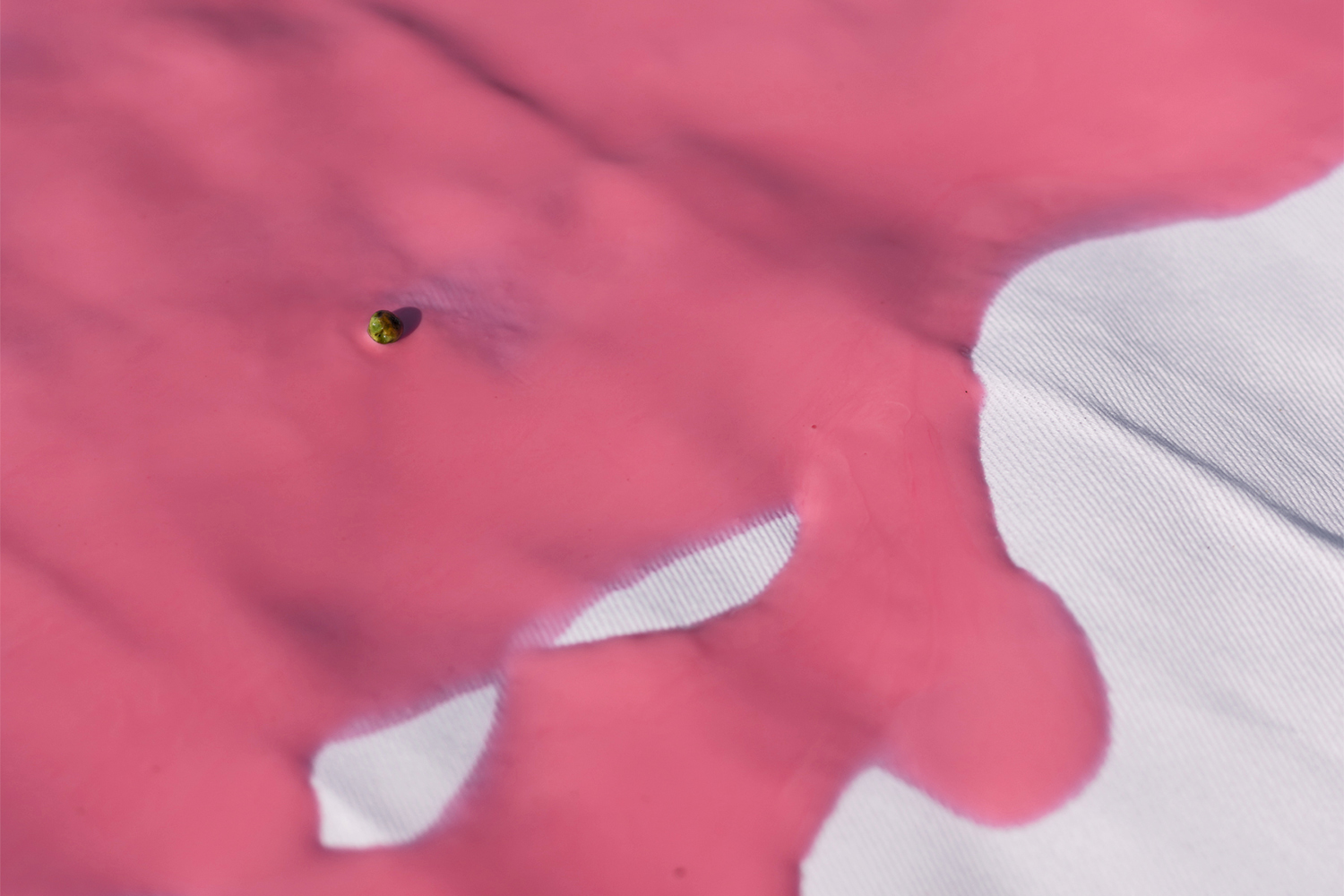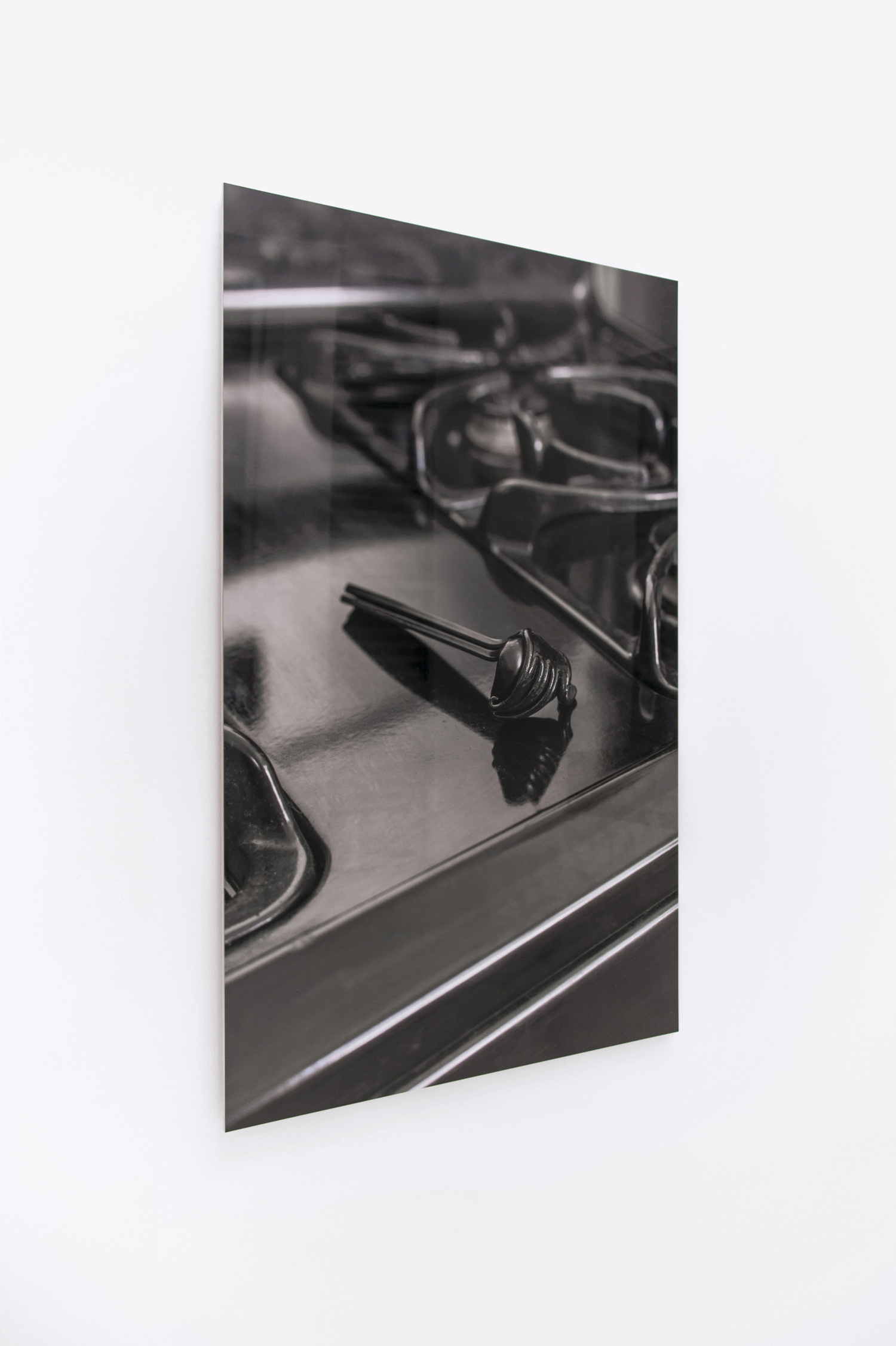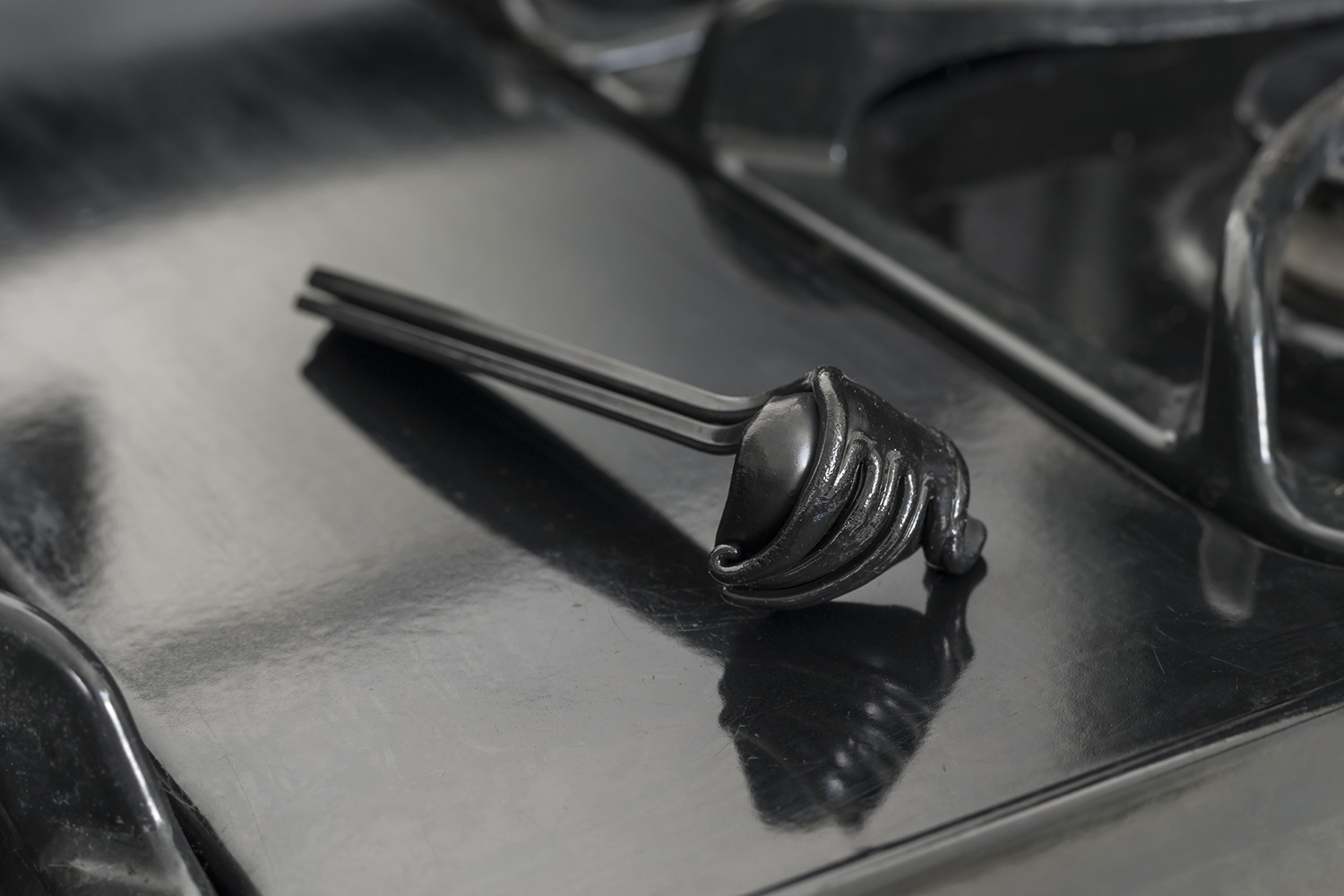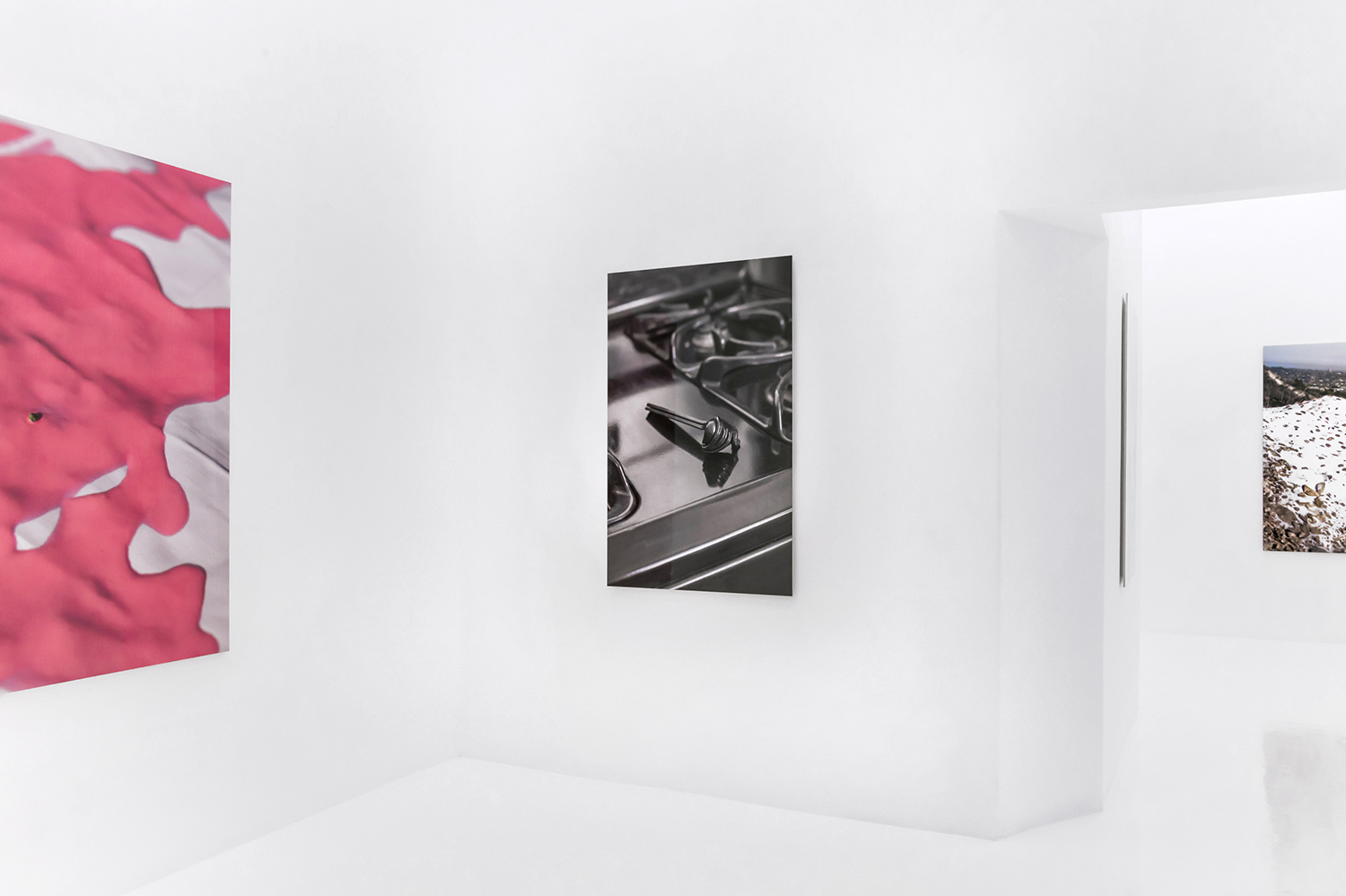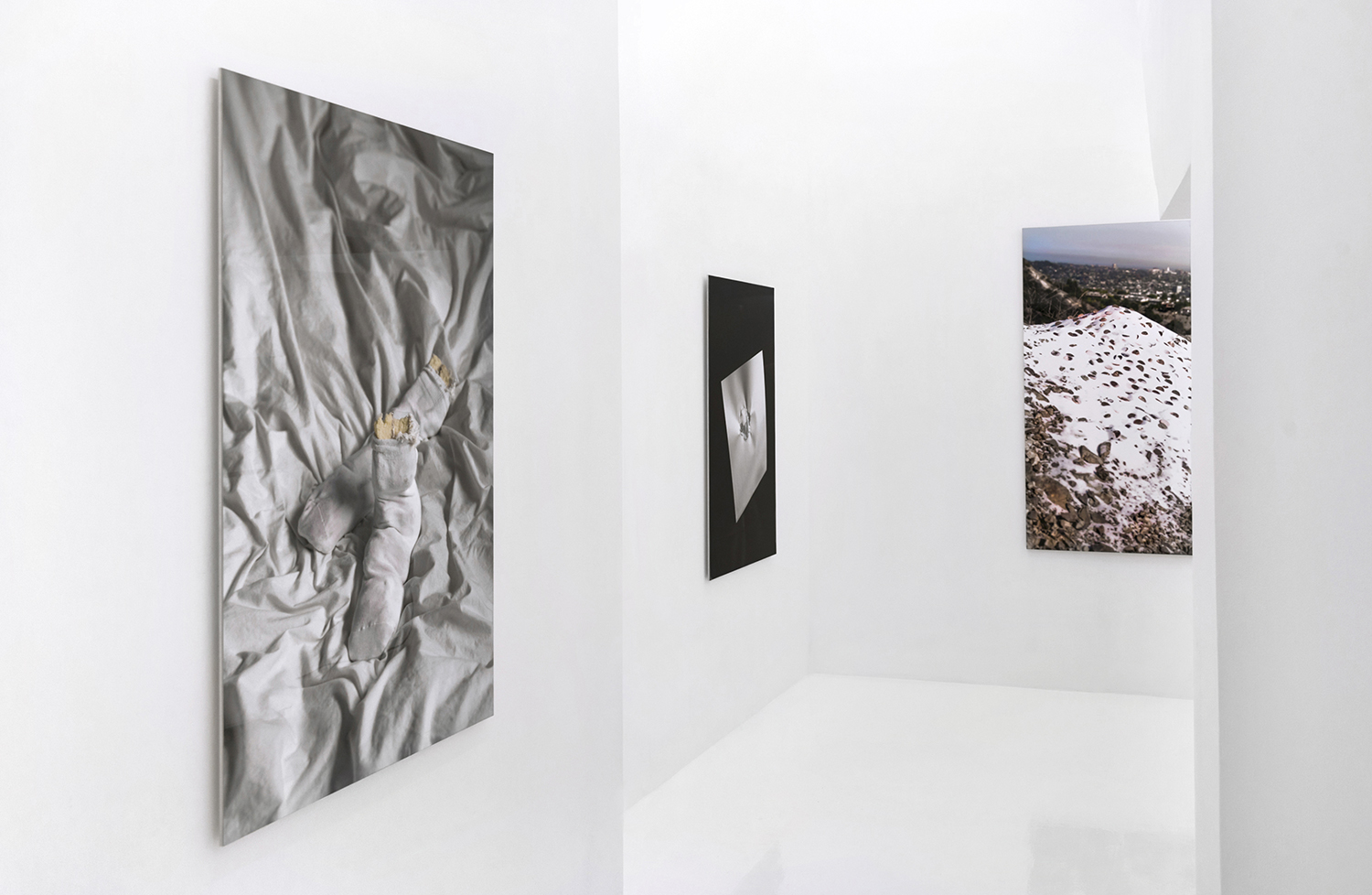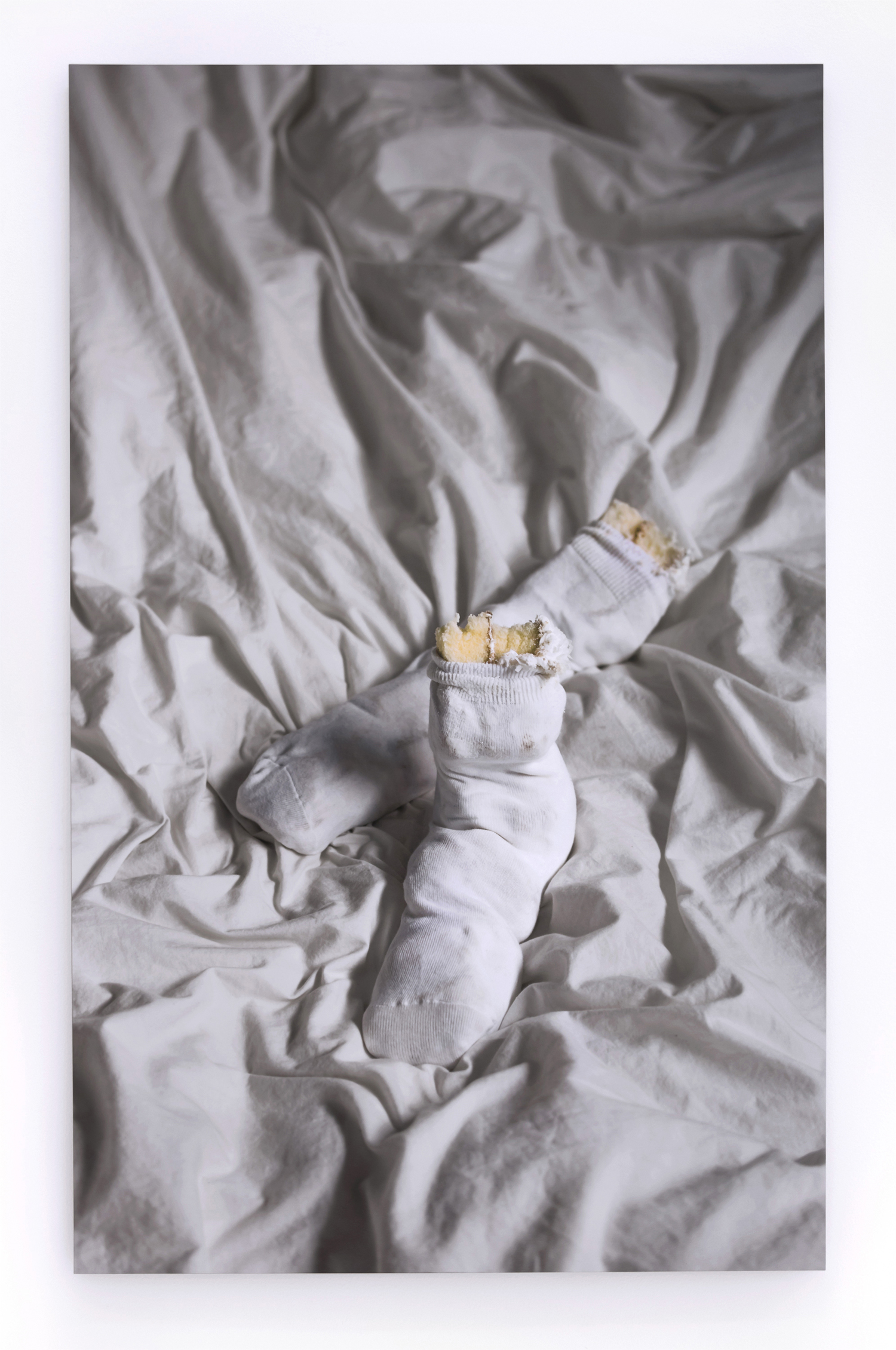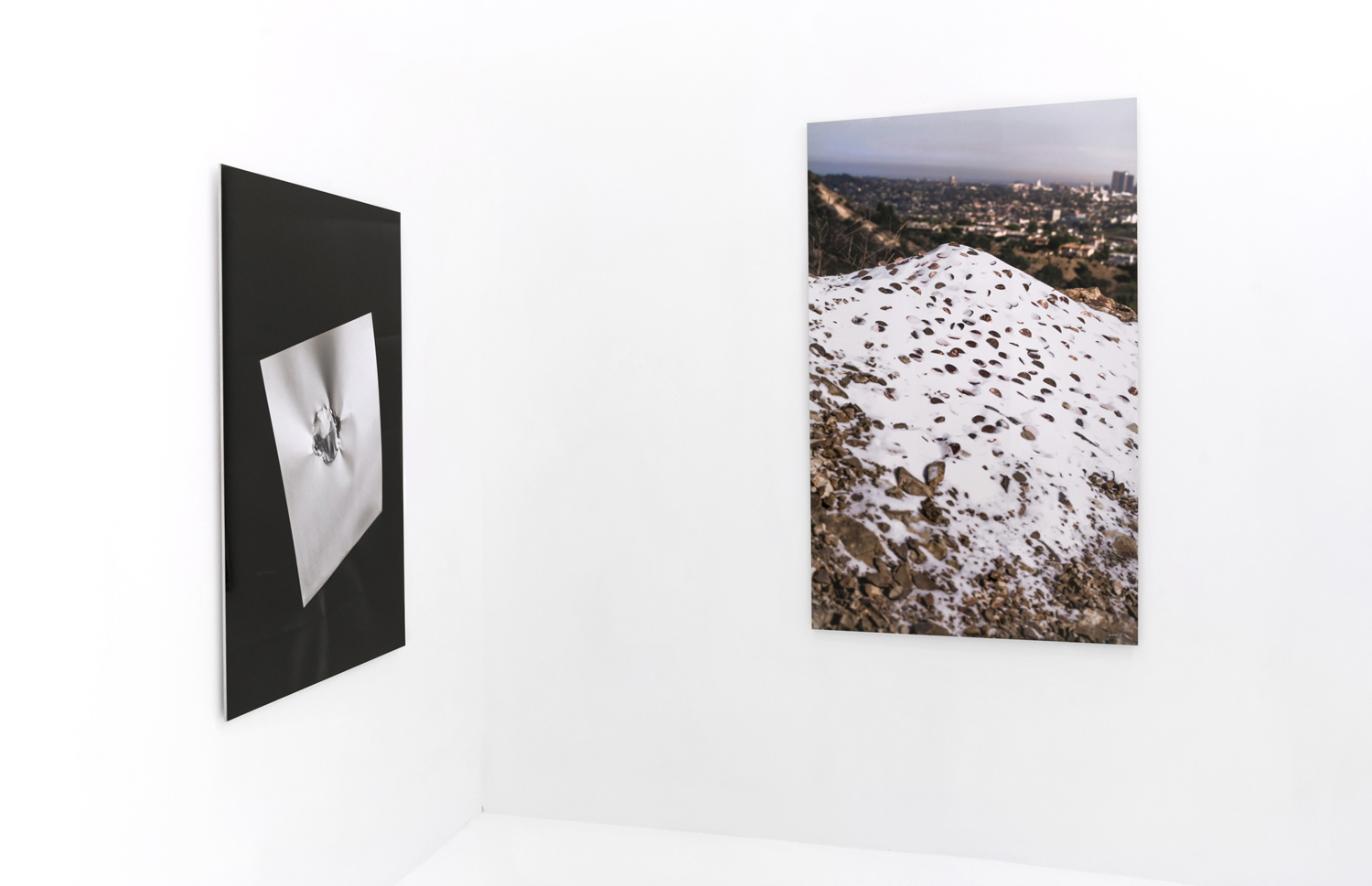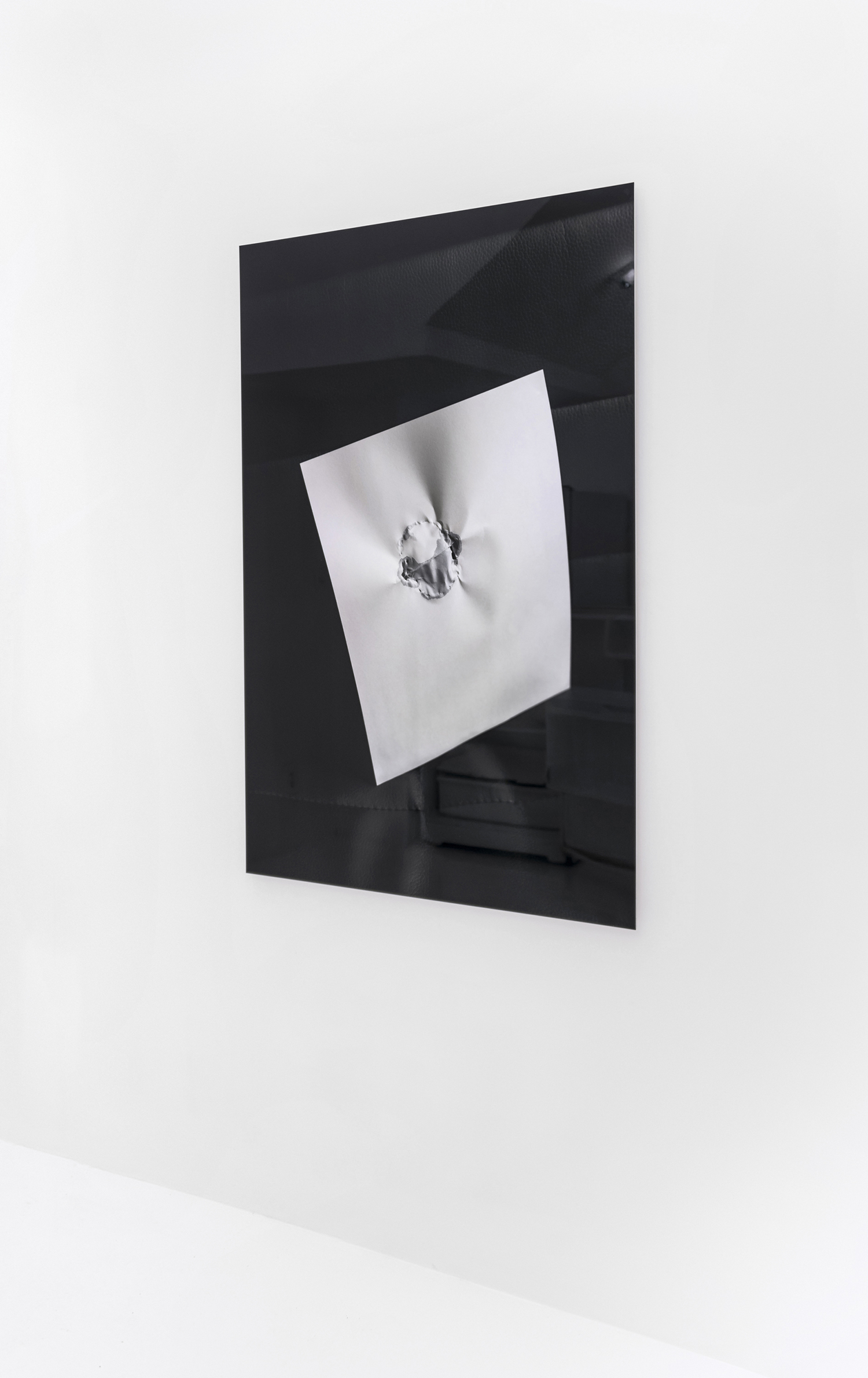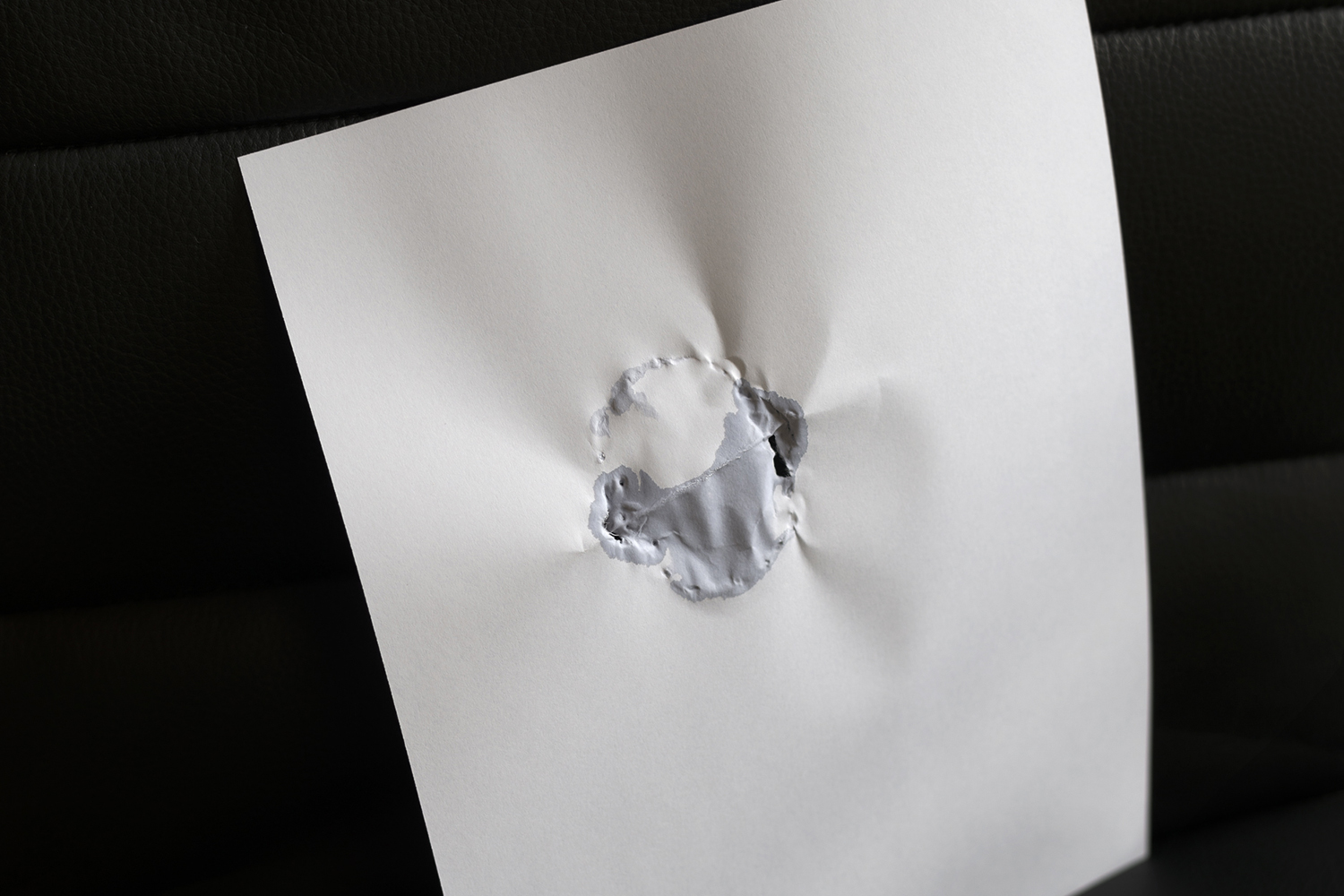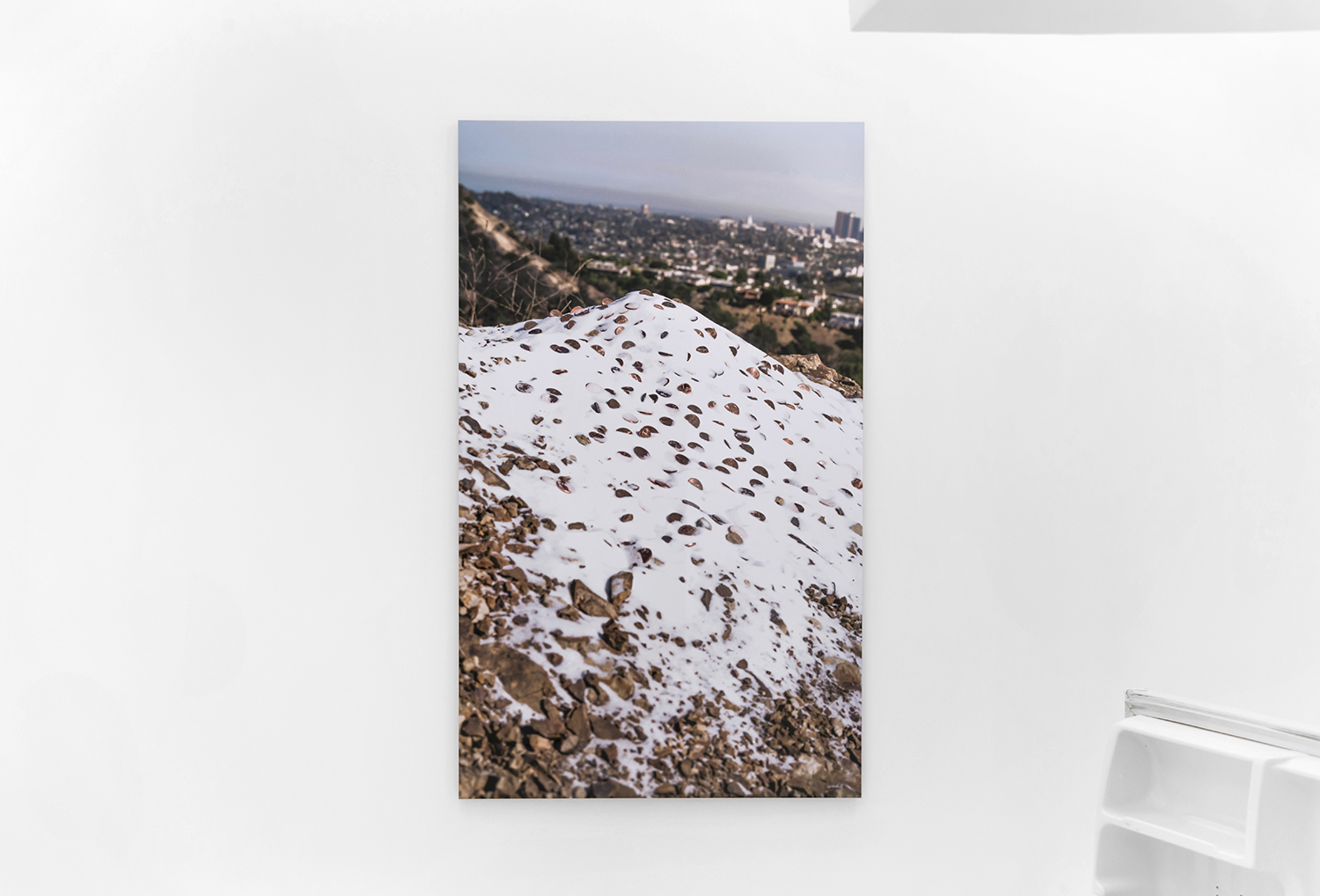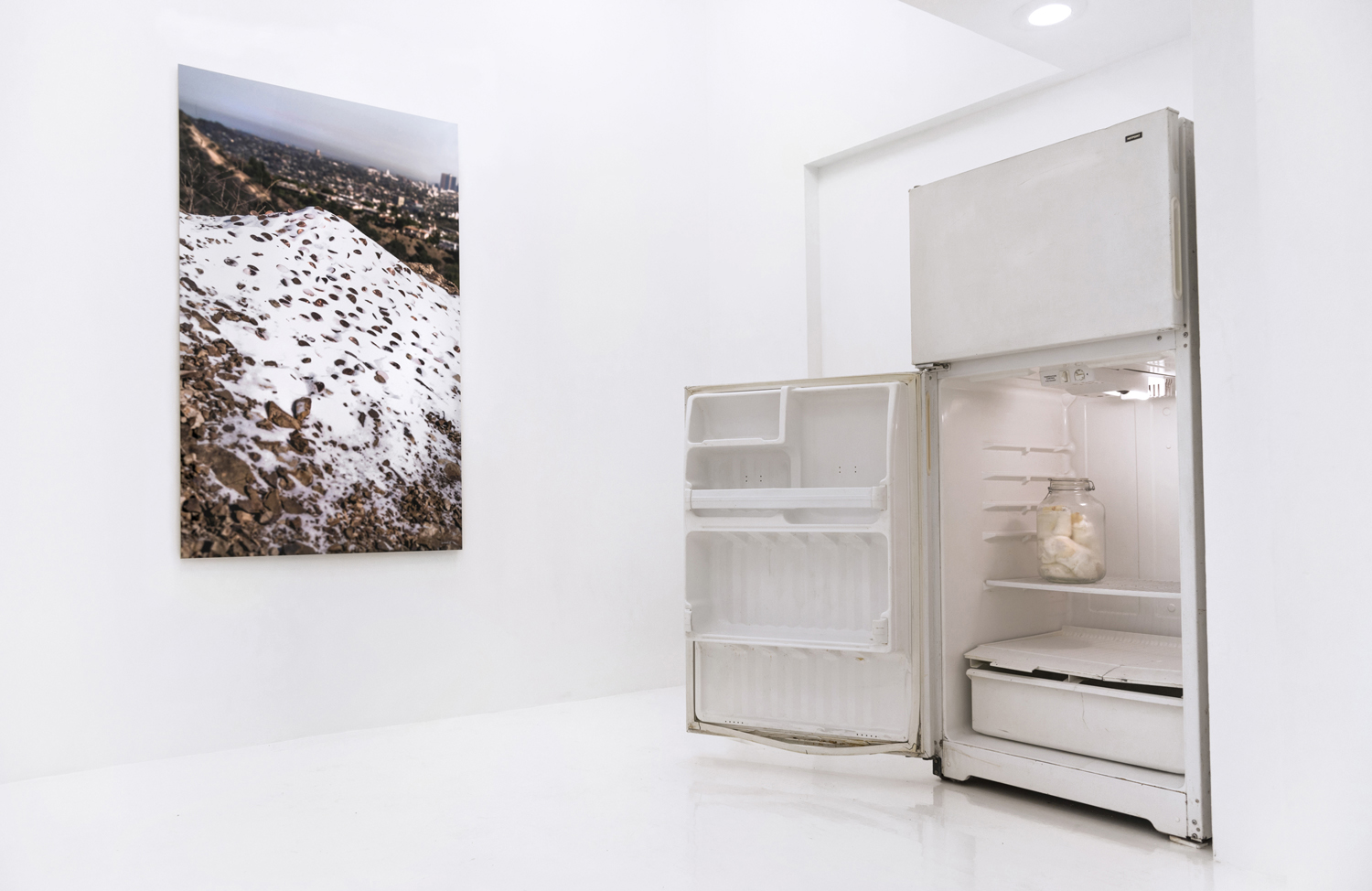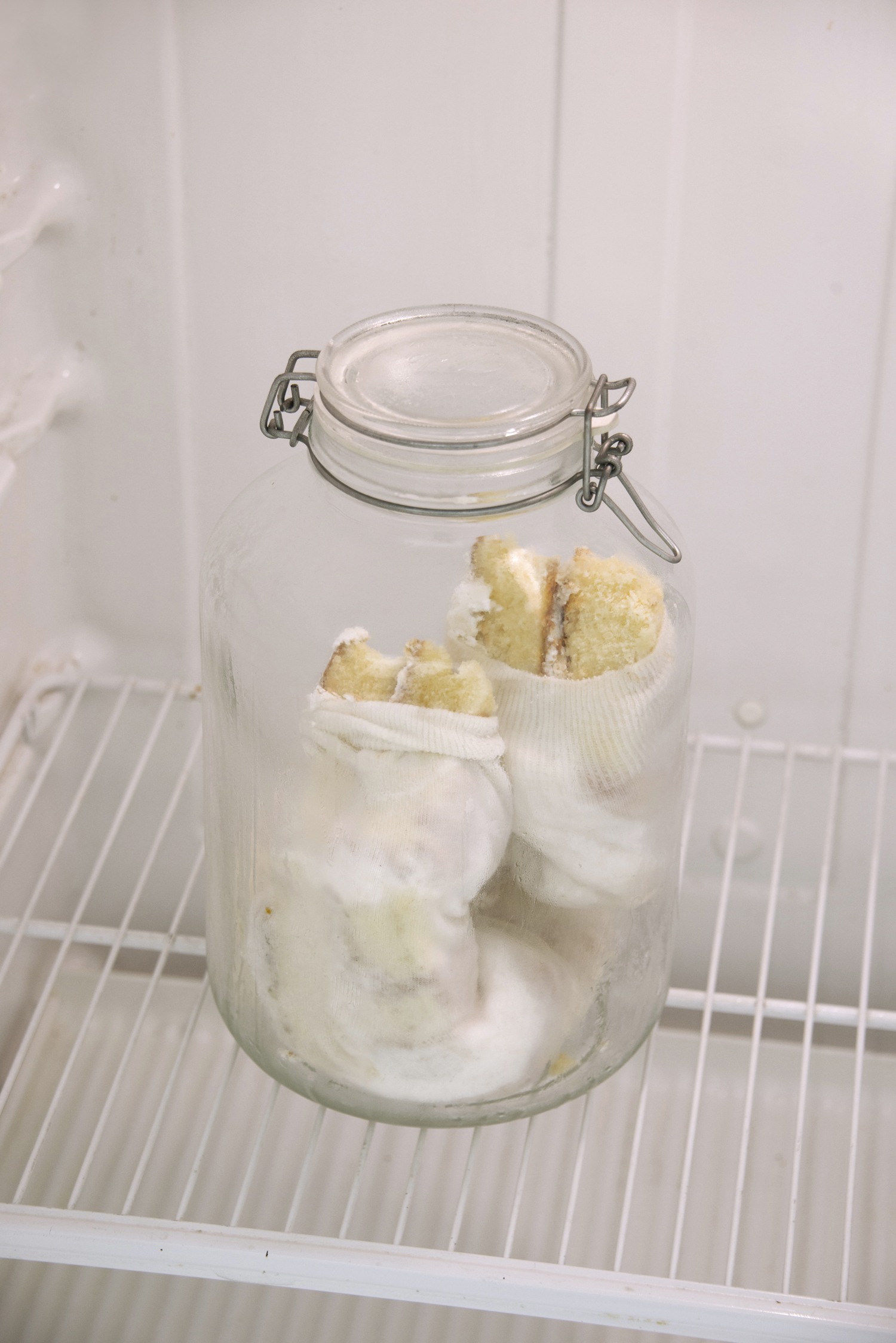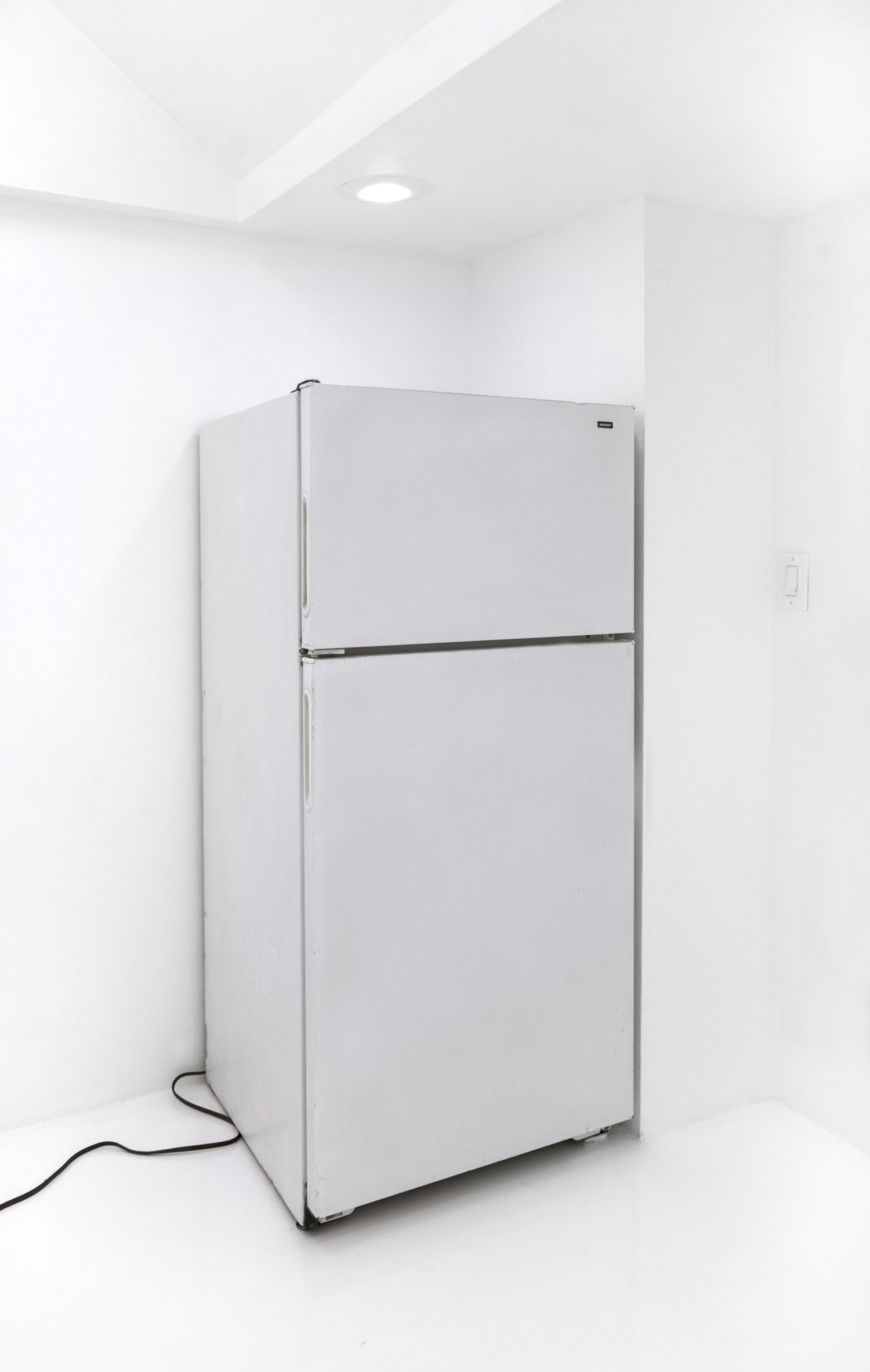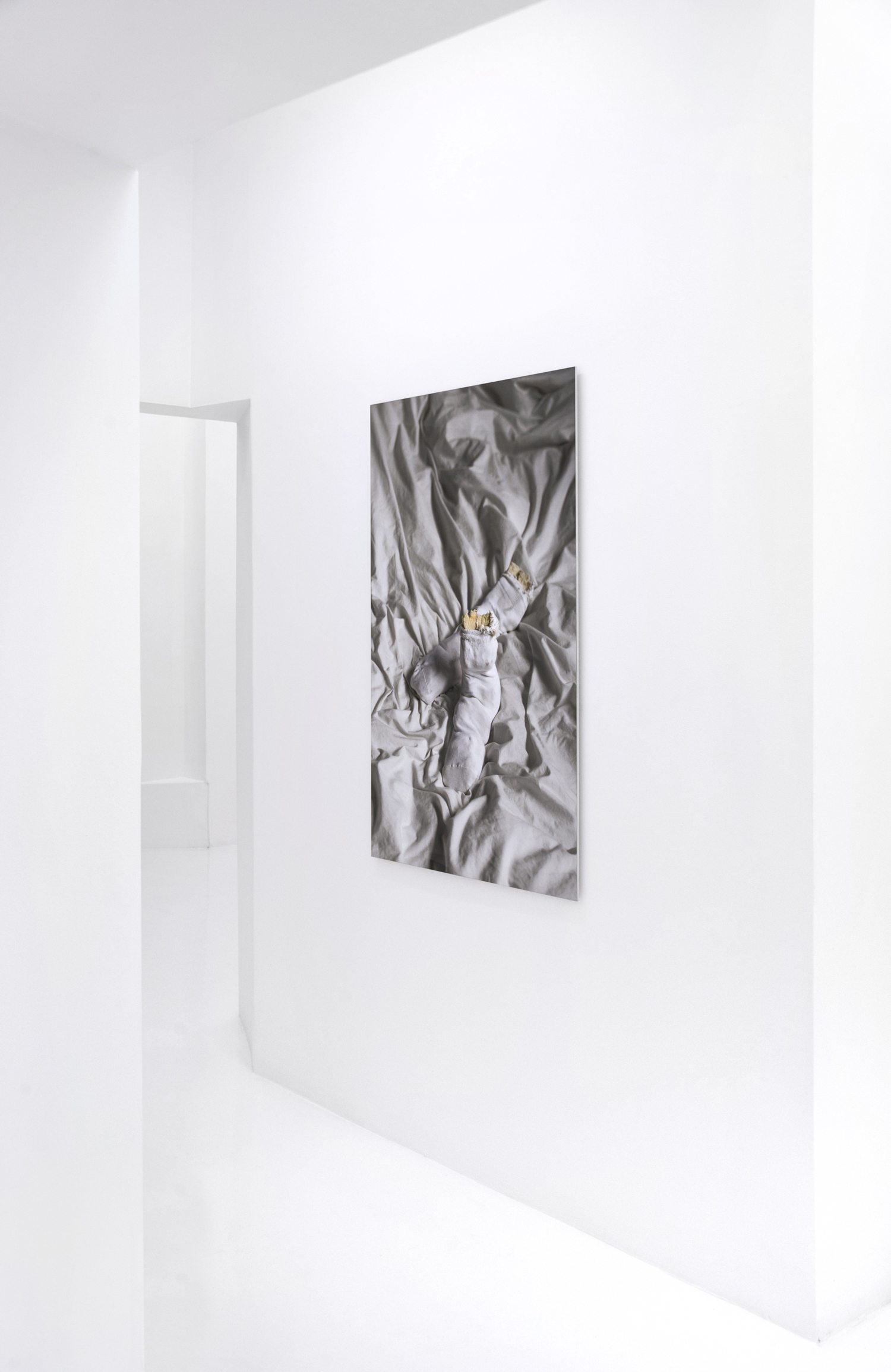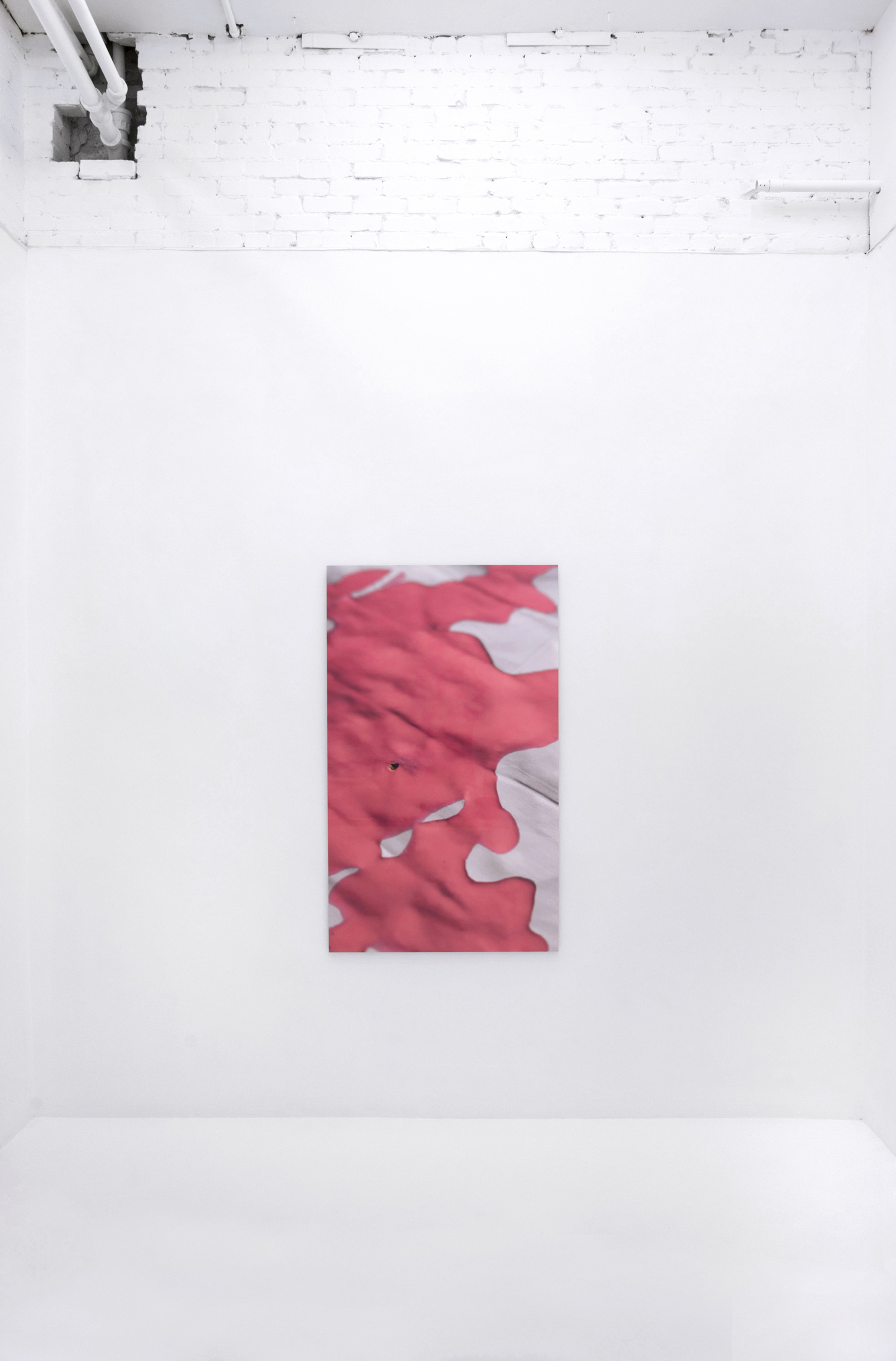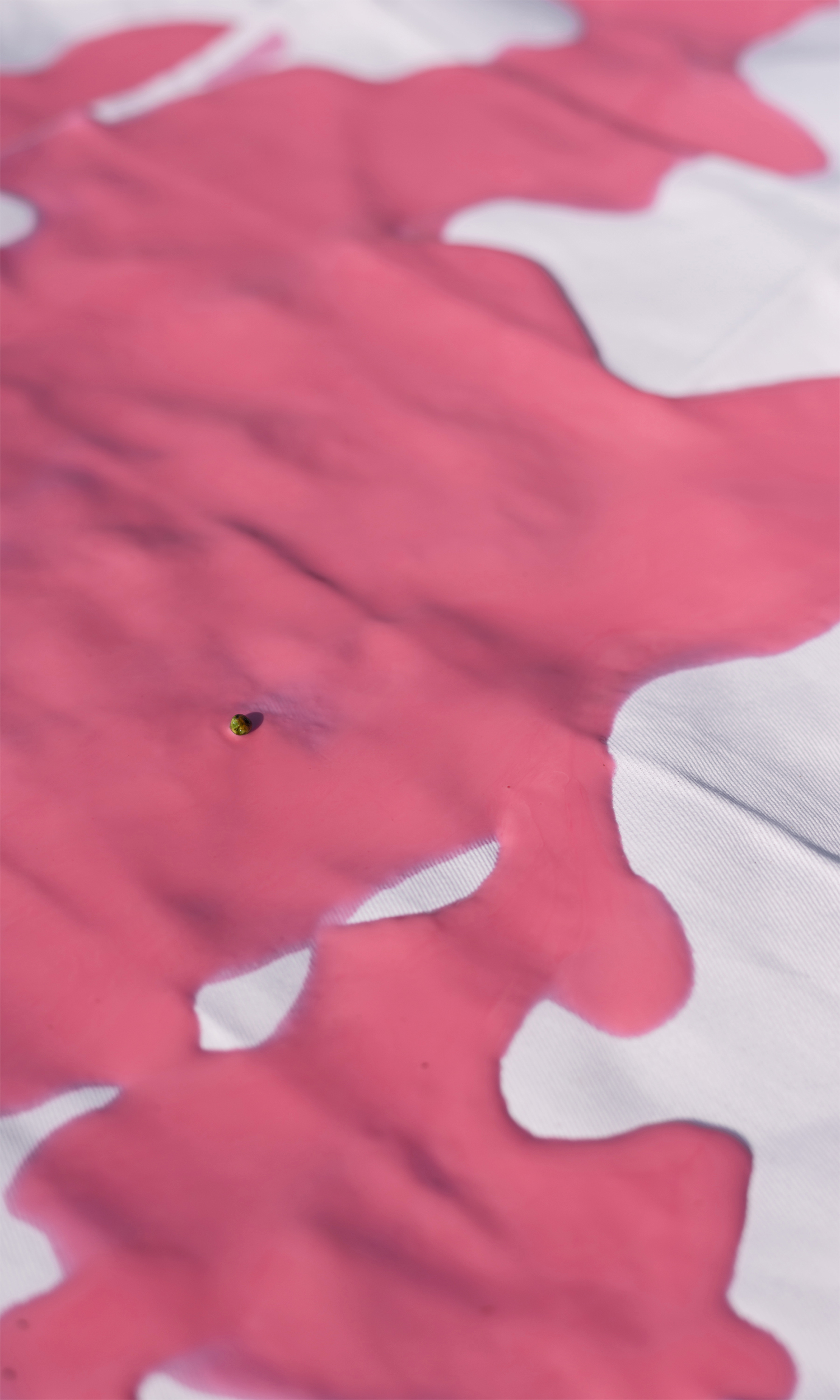 Singed Pea with Pepto Bismol
Dye Sublimation Aluminum Print
36 x 60 inches
1 of 1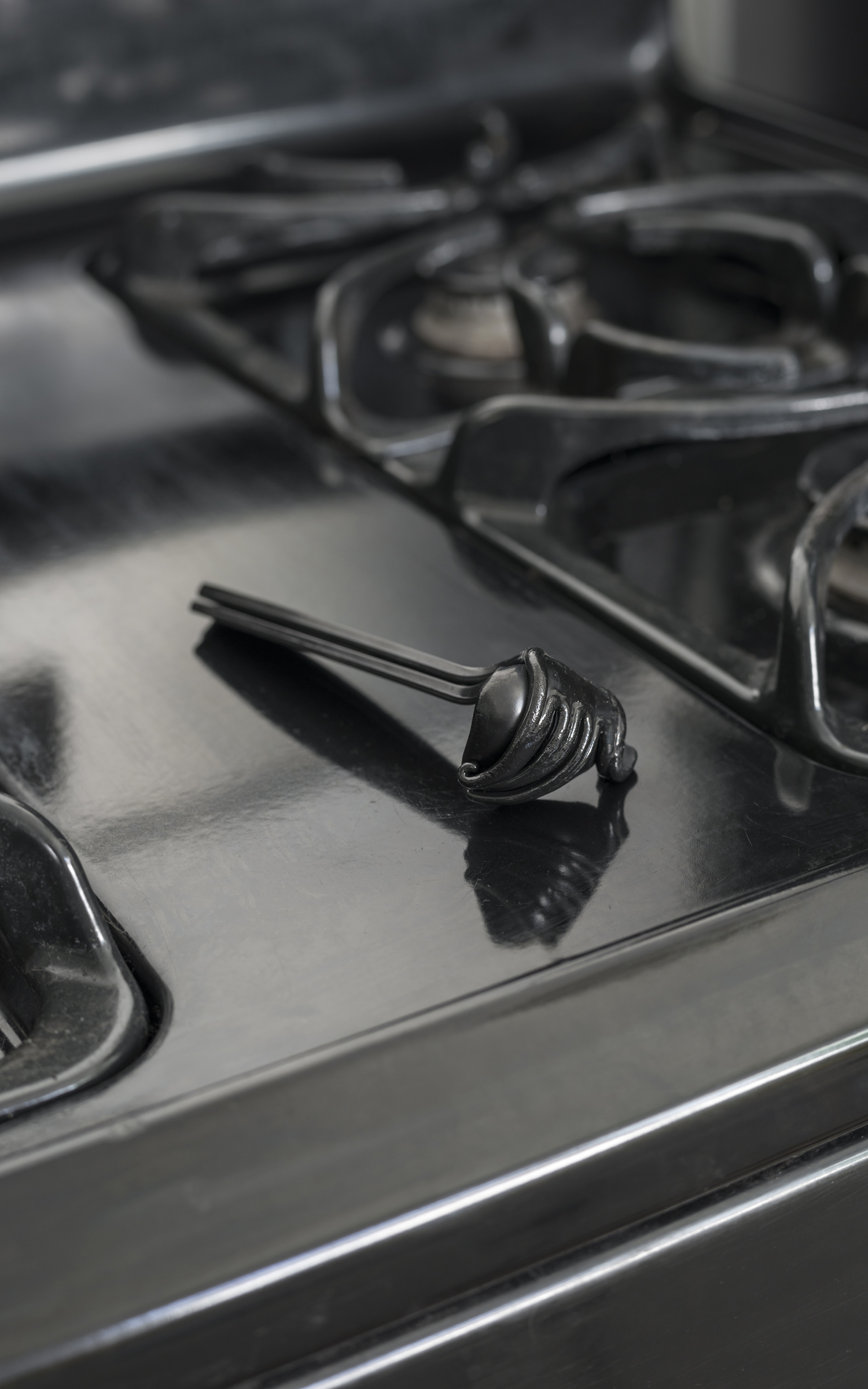 Fork Spooning Spoon
Dye Sublimation Aluminum Print
30 x 48 inches
1 of 1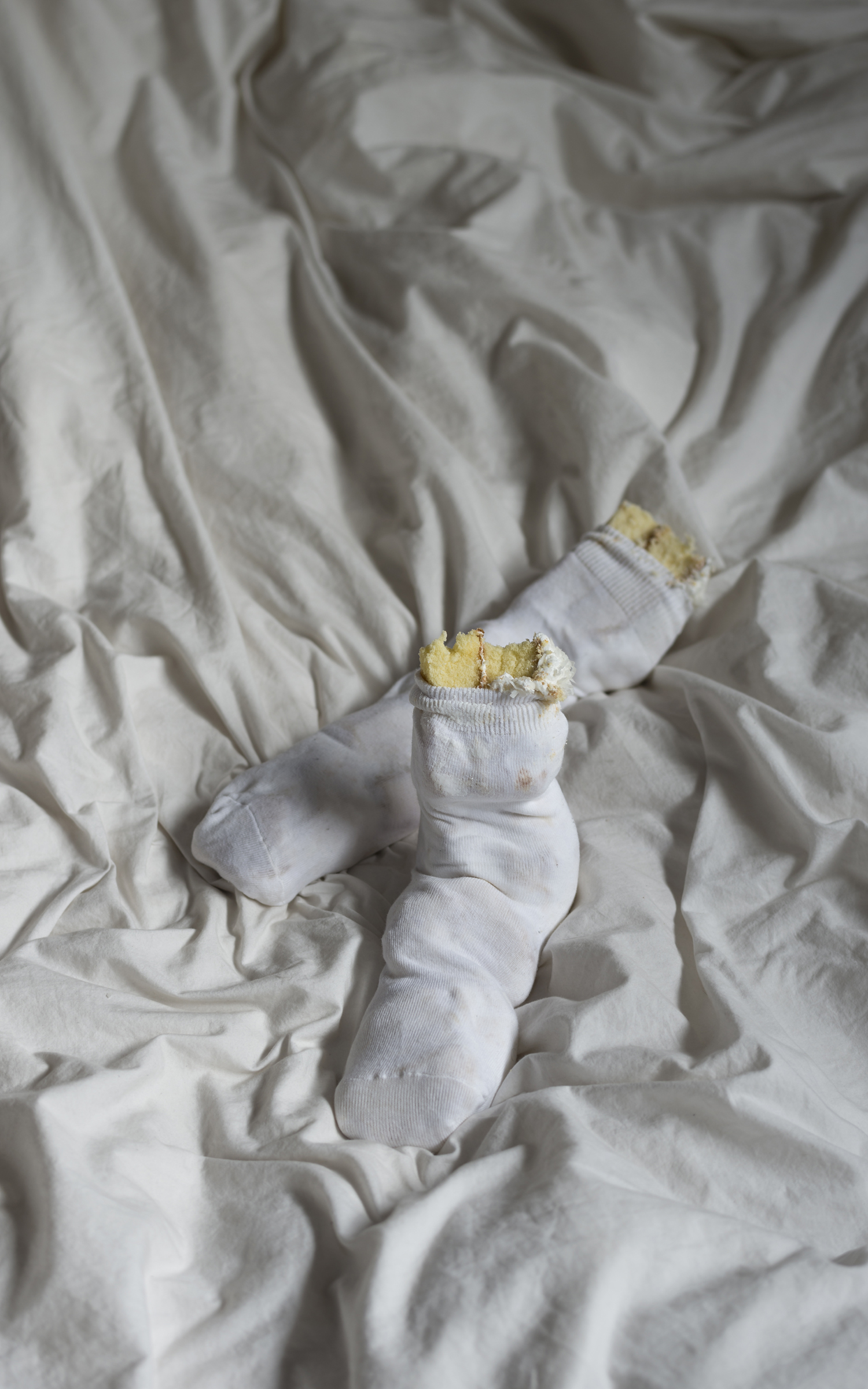 Cake in Socks
Dye Sublimation Aluminum Print
30 x 48 inches
1 of 1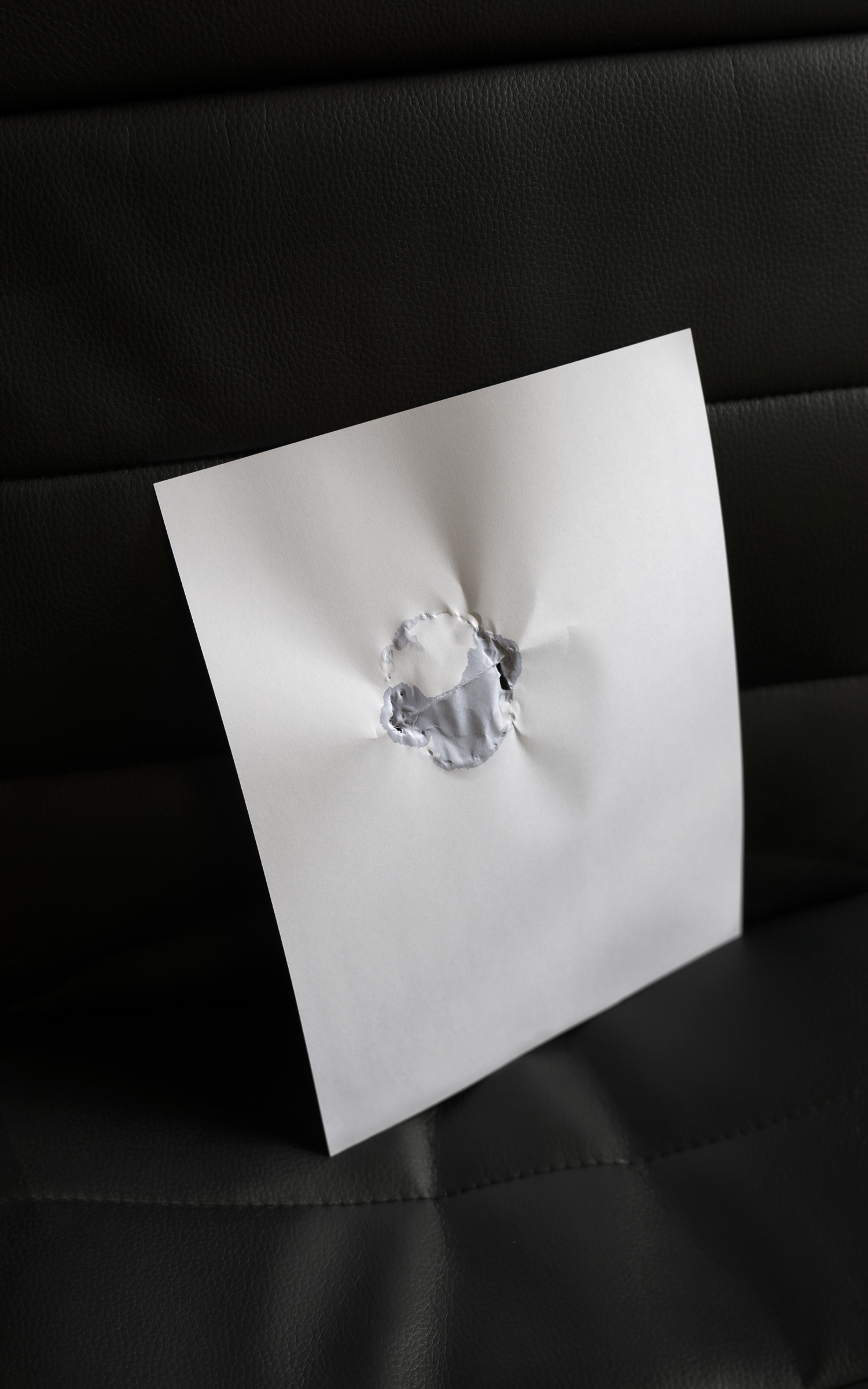 Bit Computer Paper
Dye Sublimation Aluminum Print
30 x 48 inches
1 of 1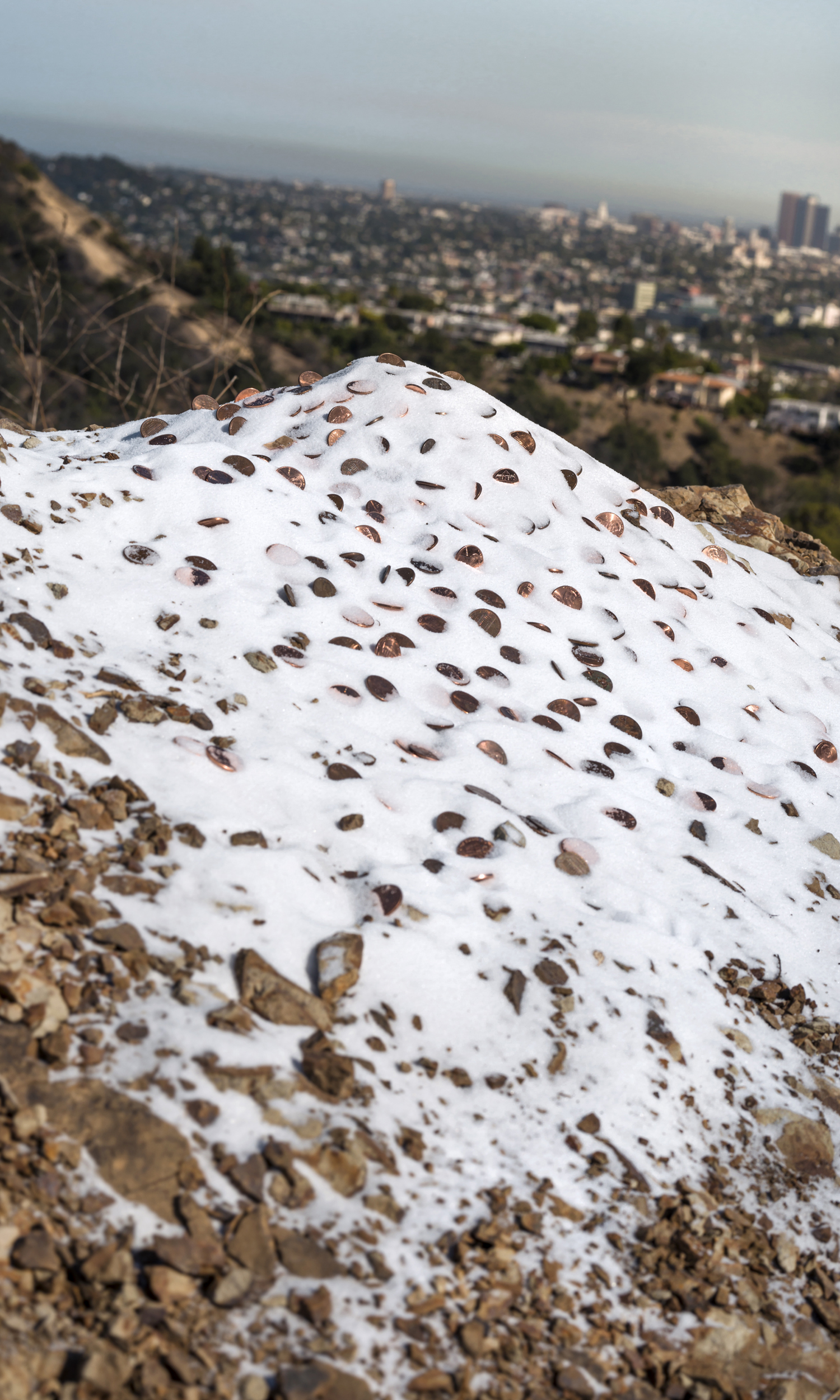 Salt and Pennies
Dye Sublimation Aluminum Print
36 x 60 inches
1 of 1