Lucy Bull: Squall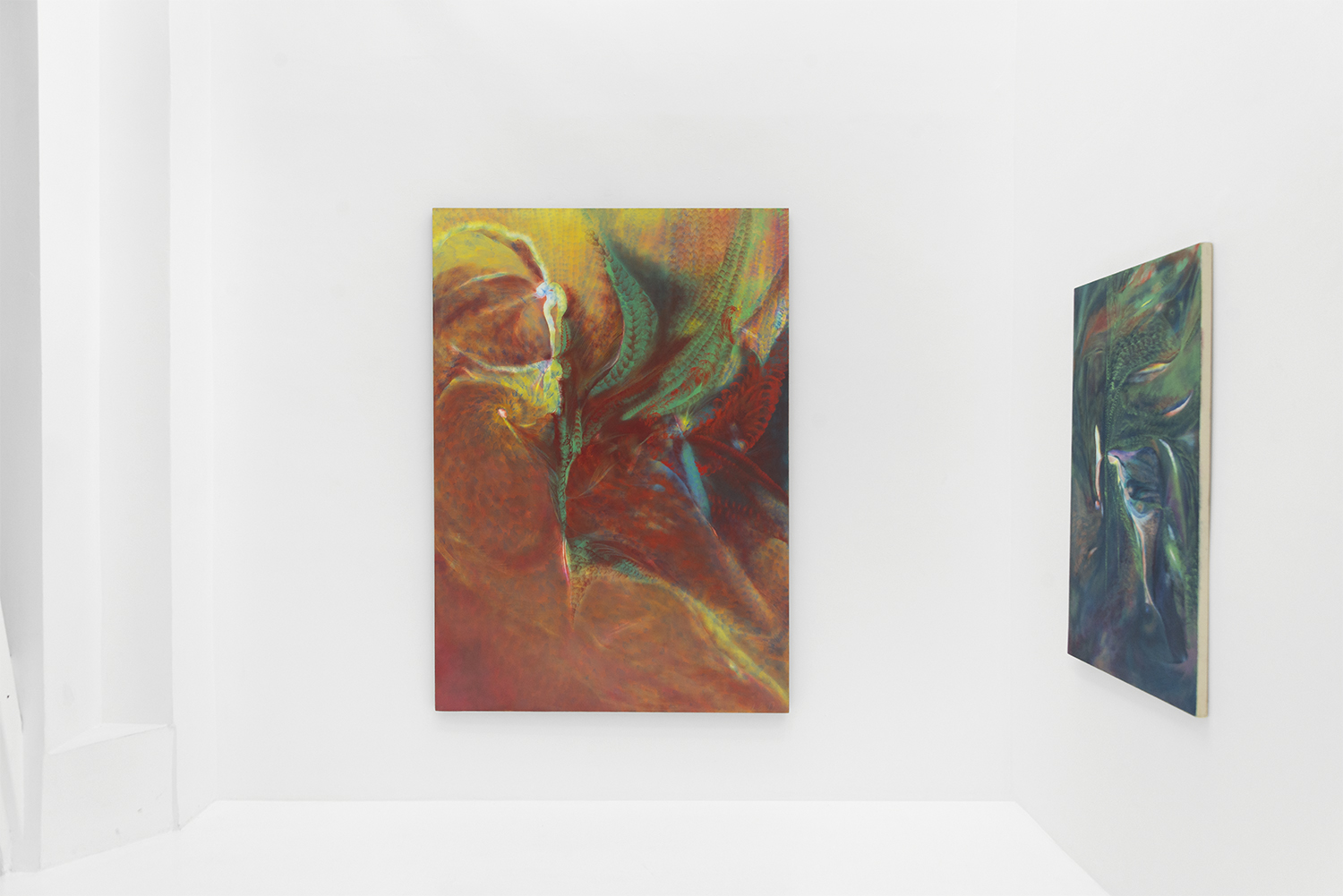 SMART OBJECTS presents Squall, a solo exhibition of new paintings by Lucy Bull.
5.10 – 6.16
Do I have a purpose? It doesn't matter. It is not what I want that must happen to me, but what tries to happen in spite of me and happens incompletely, which is not serious. Once the work were finished I should be afraid that it might finish me too and bury me. Watch out for that. I try to rouse that which is not absolutely static within me and which may thus (who knows?) break out suddenly, a suddenly new and living movement. I should like to paint the inner ferment, not just paint with it or thanks to it.
– Henri Michaux, 1963
Translation by John Ashbery
For Bull, the content is inseparable from the process. Wispy marks proliferate in sinuous waves, creating ripples of psychic notations, a foundation to scrape into. These marks may be smoothed, or built upon, as Bull careens toward her final destination. She has no aesthetic objective beyond balancing the competing forces of impulse and constraint – what is dictated by indulgence must be tempered with taste.
This dance between forces carries over into the nature of the paintings themselves. Rhythms and counter-rhythms accumulate, taking on a logic of their own. The light carries us through into a space with room to wonder. It's easy to get lost in the surface complexity and then, as if on time release, chimerical curiosities emerge. Our Rorschachian impulses are teased. We are suspended into a ping pong between worlds, real and imagined, as primordial appendages fight for salience.
Lucy Bull (b. 1990, New York) received her BFA from the School of the Art Institute of Chicago in 2012. Recent exhibitions include Queens (Los Angeles), Human Resources (Los Angeles), AWHRHWAR (Los Angeles), Mother Culture (online) and Andrew Edlin Underground (New York). In 2017, Bull published Plume with Onestar Press (Paris). She also runs a table-top exhibition space in her apartment called From the Desk of Lucy Bull. She lives and works in Los Angeles.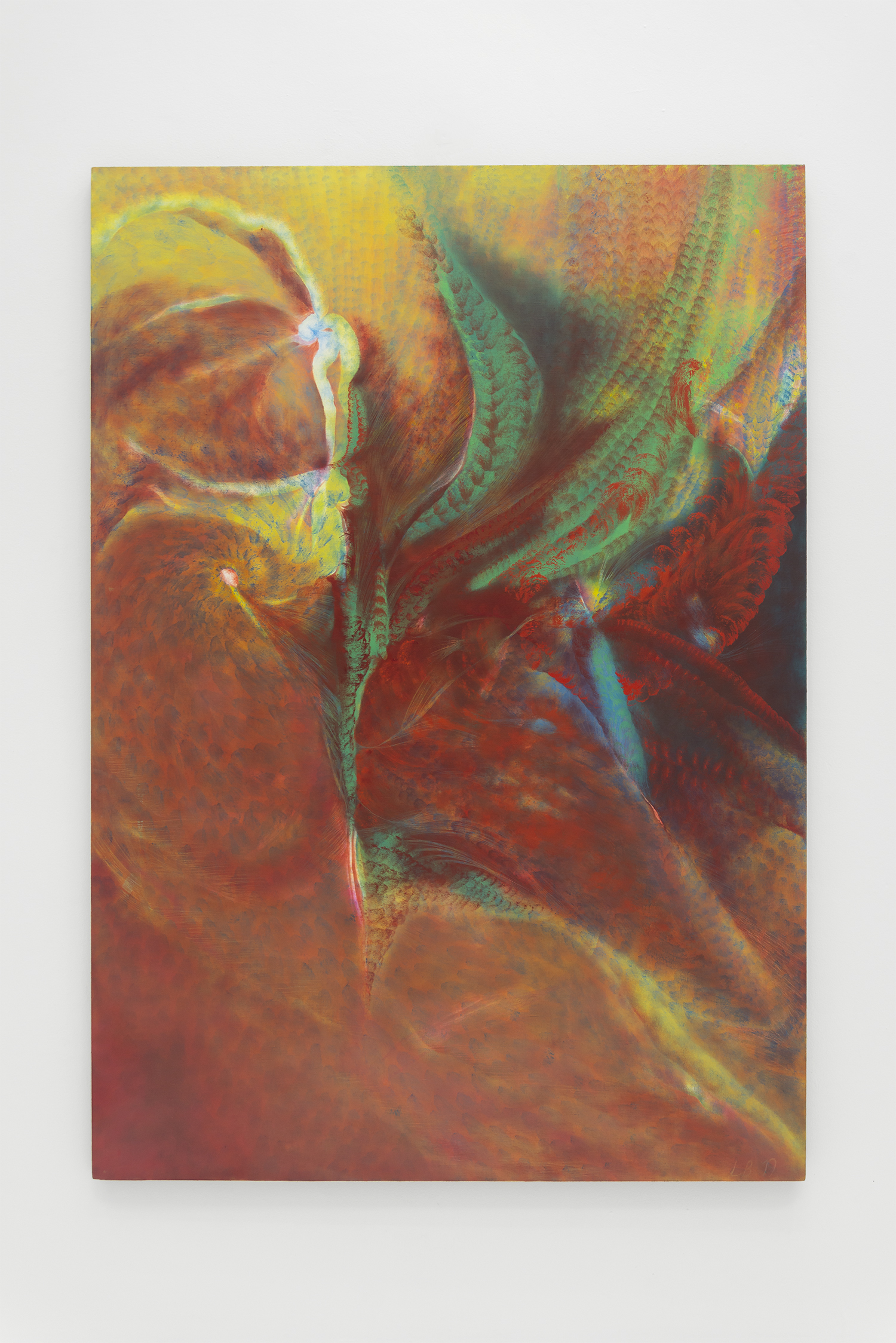 Phoenix, Oil on linen, 81.5 x 57.5 inches, 2019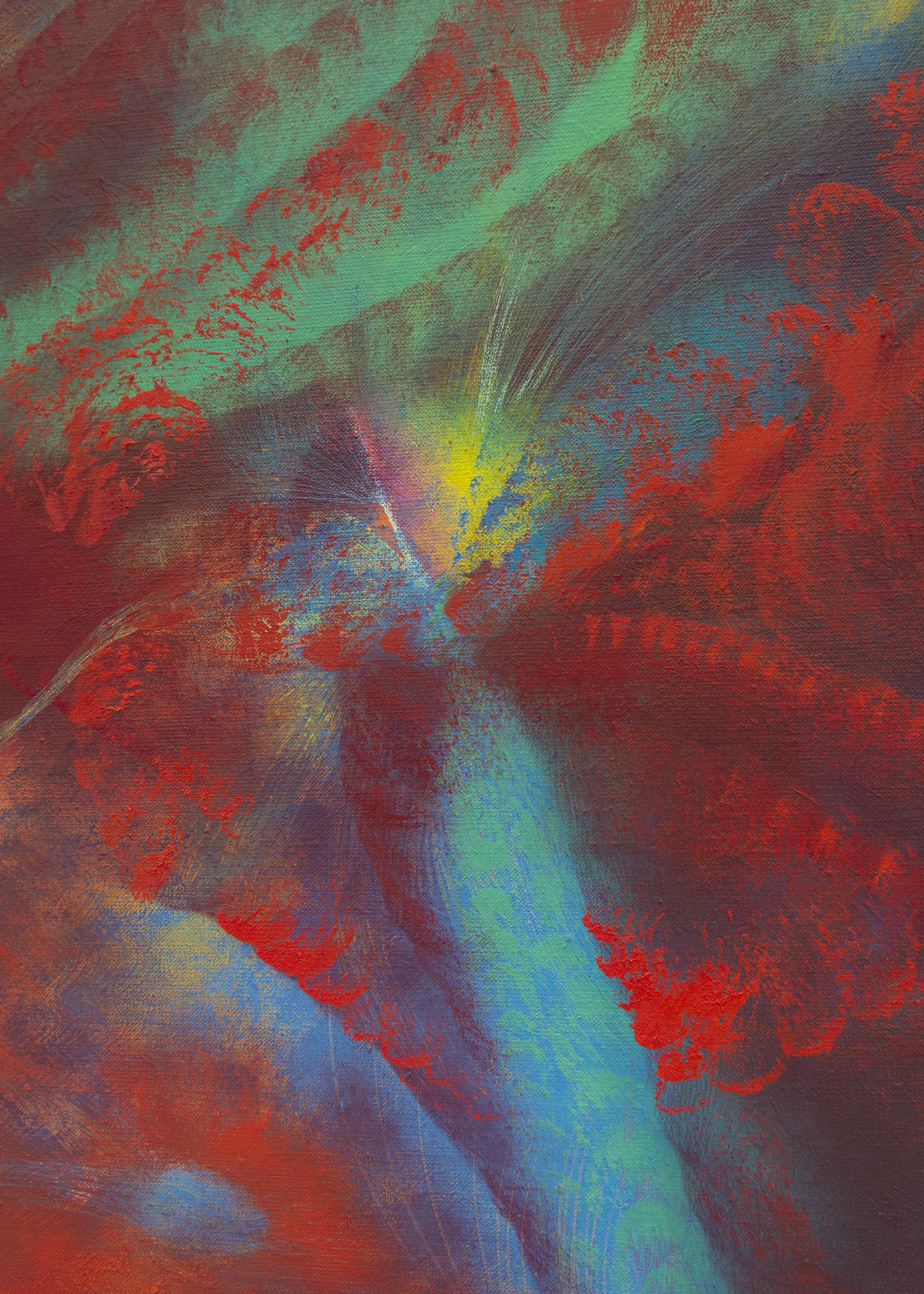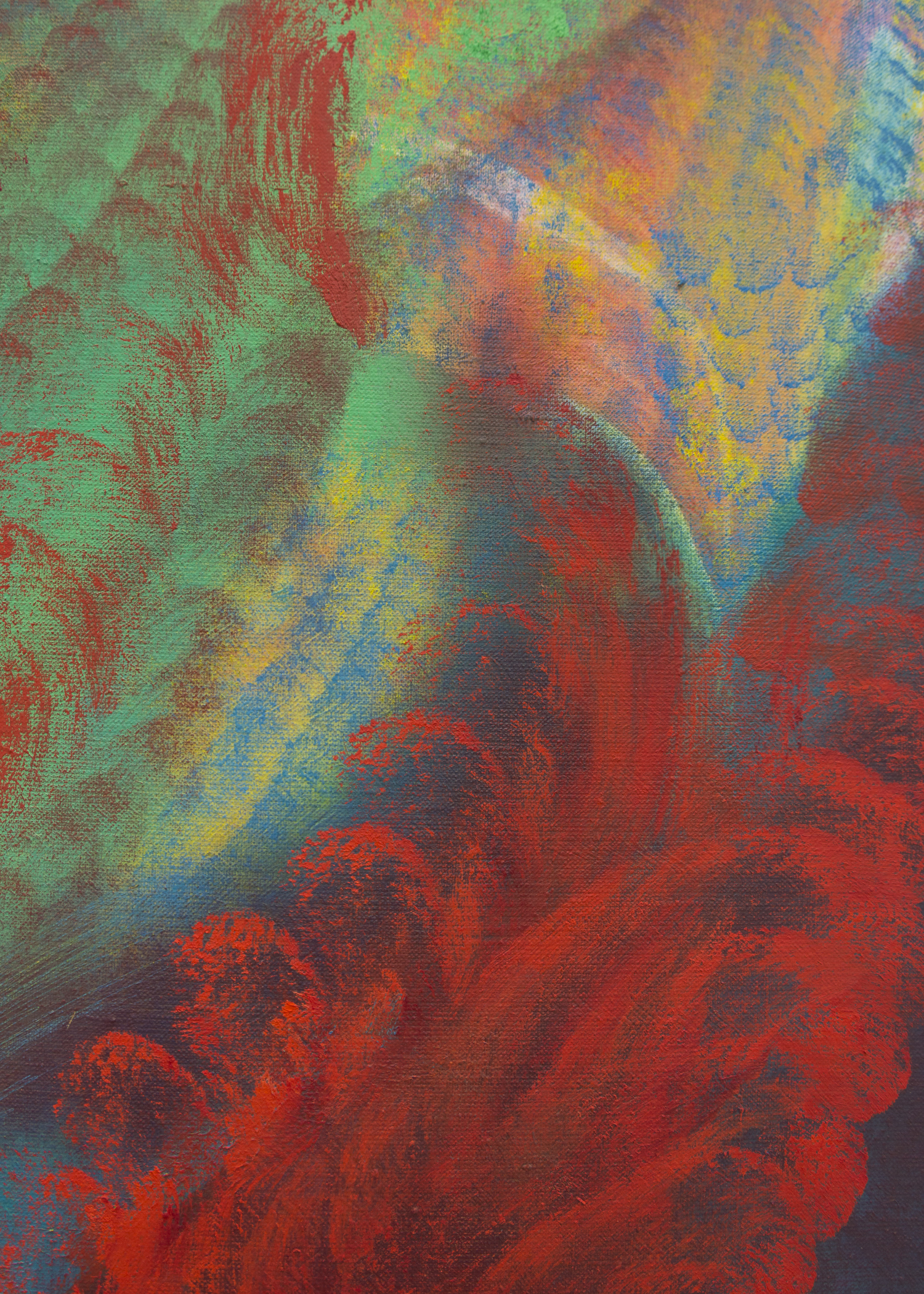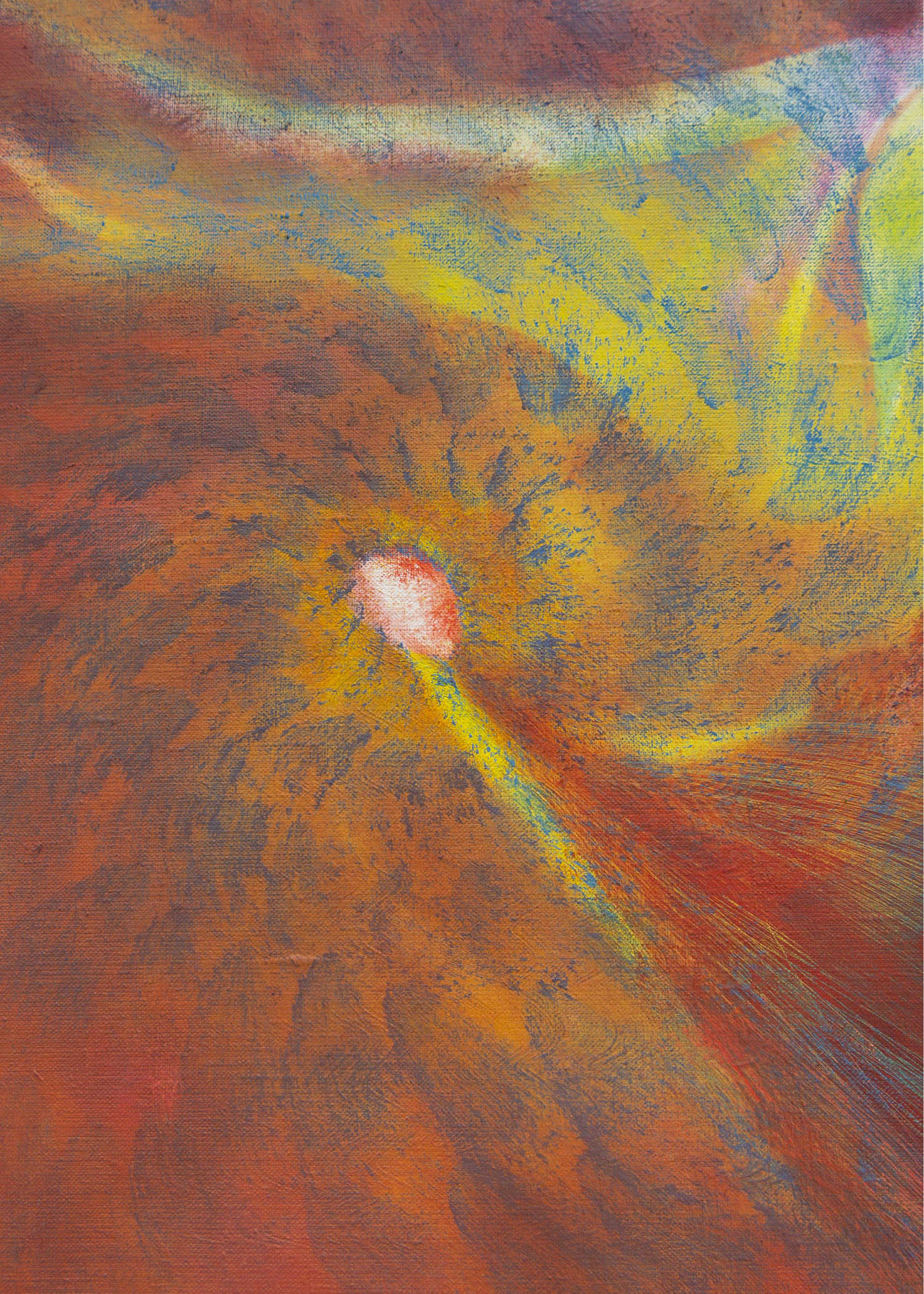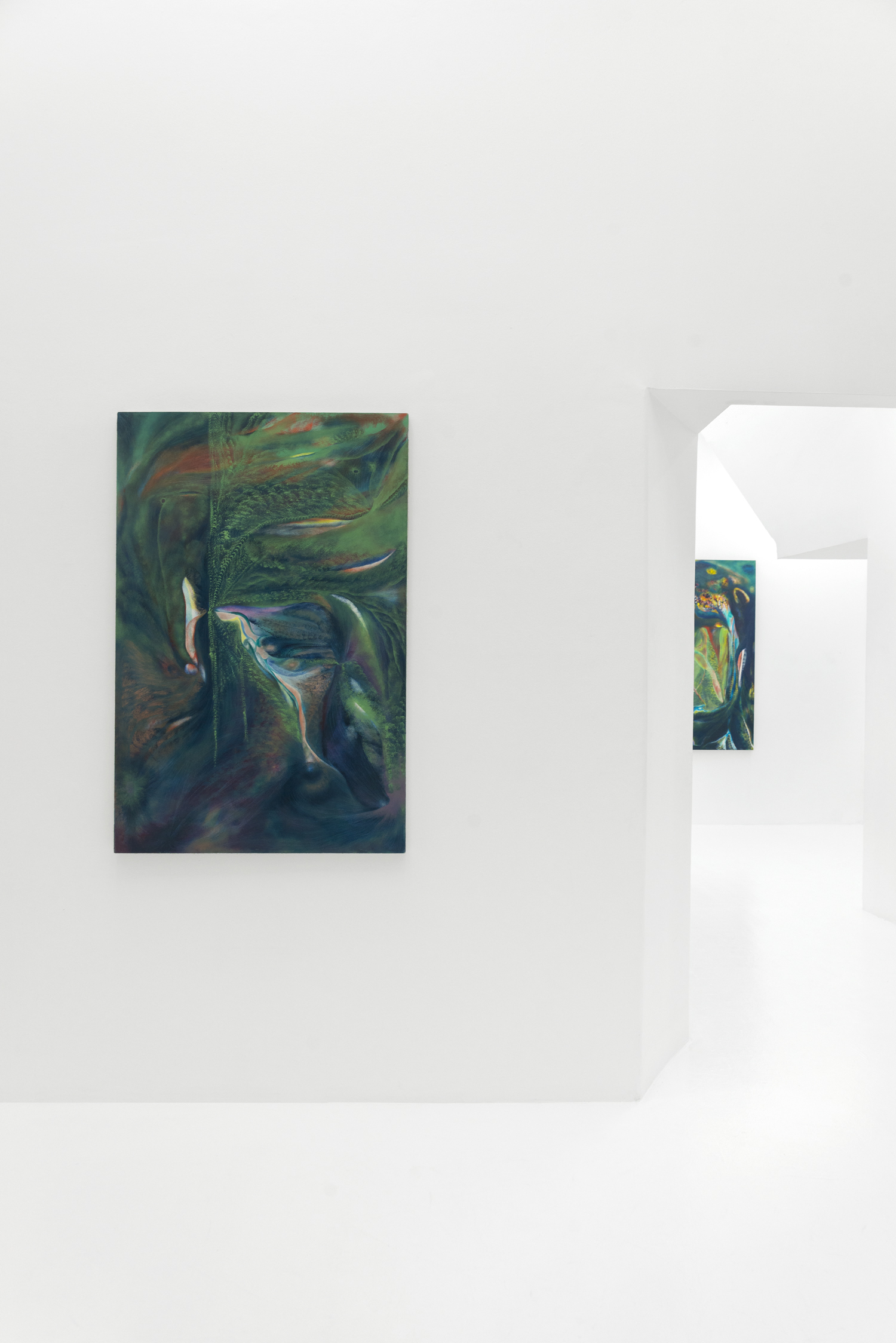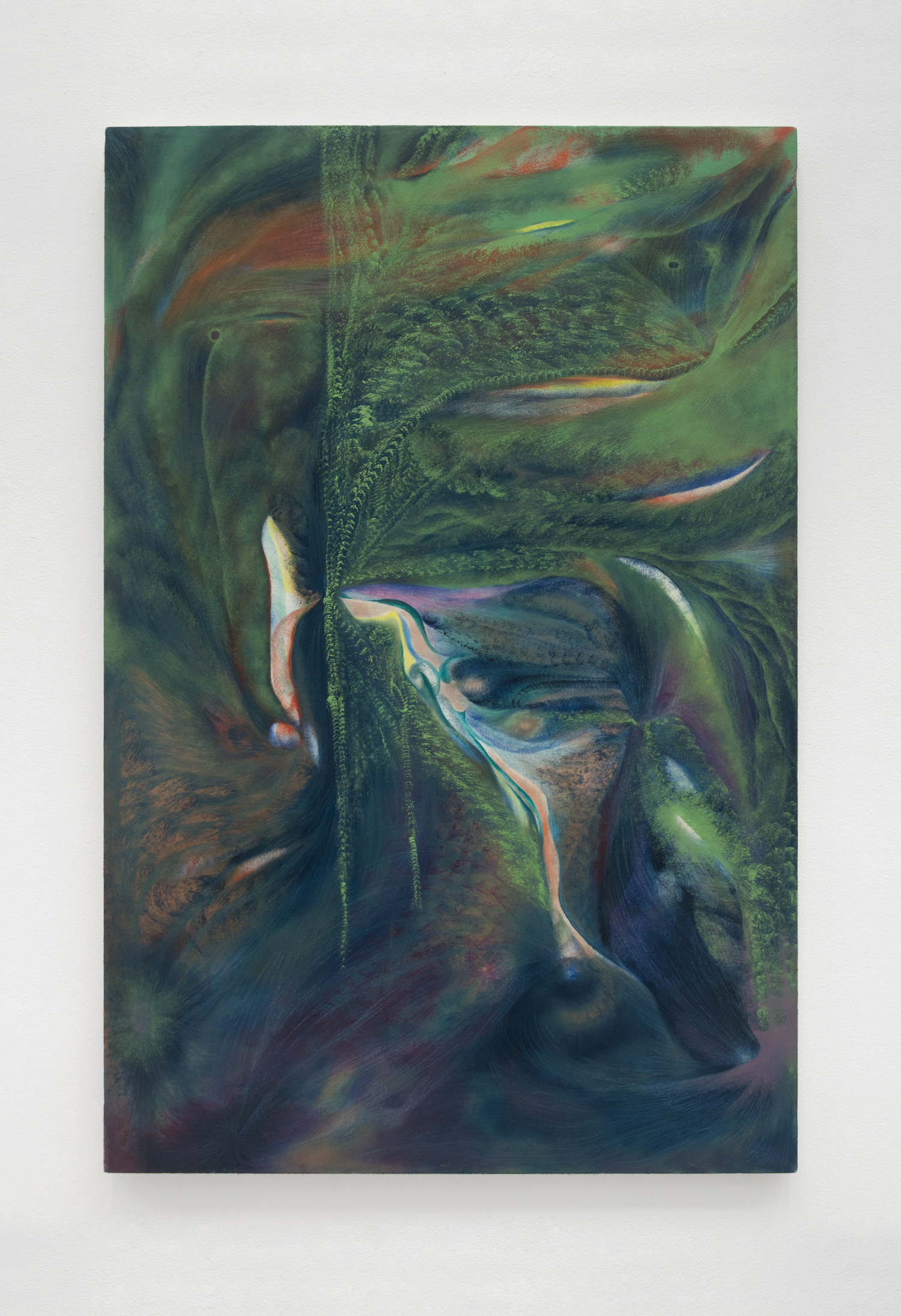 I almost didn't recognize you, Oil on canvas, 50 x 33 inches, 2018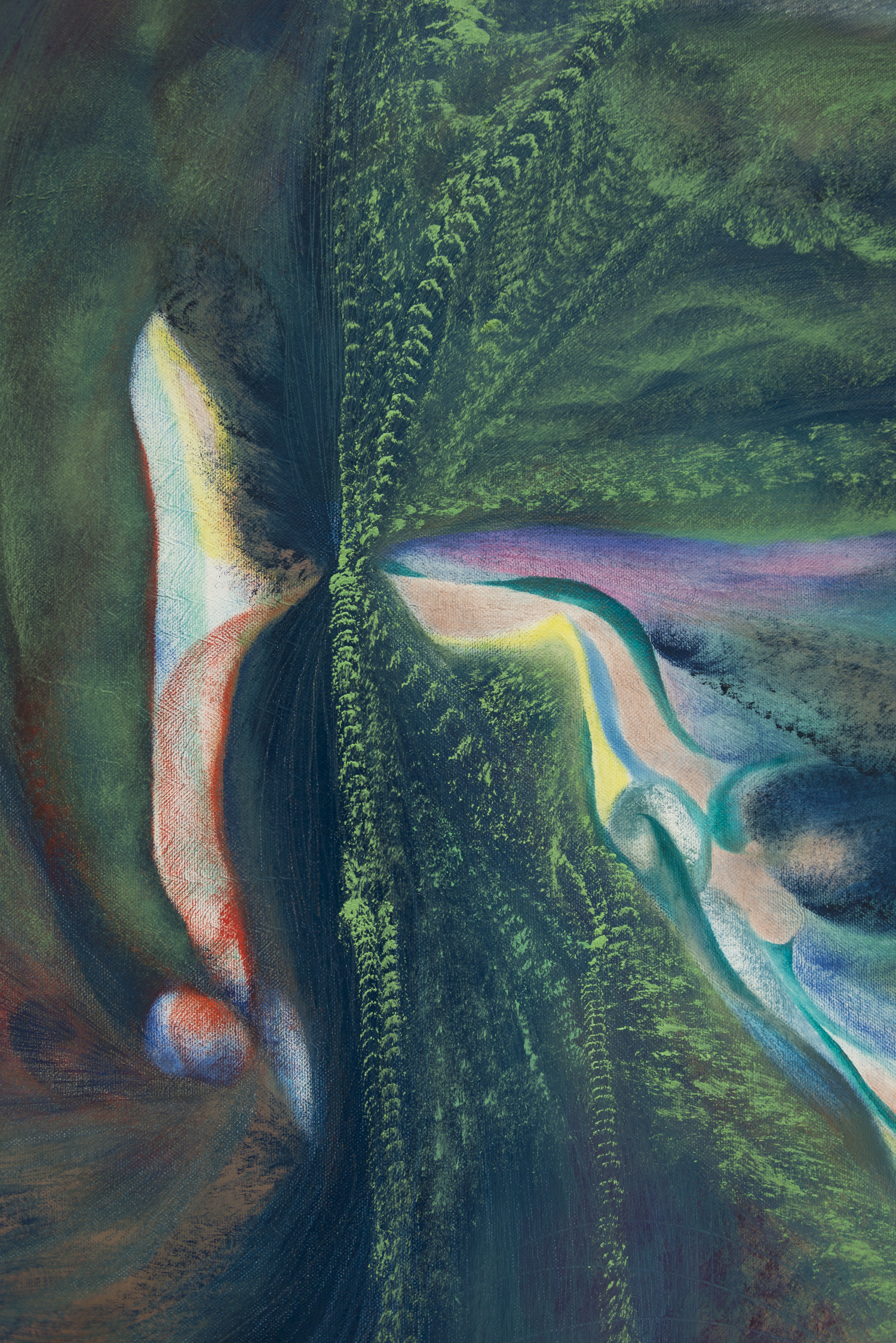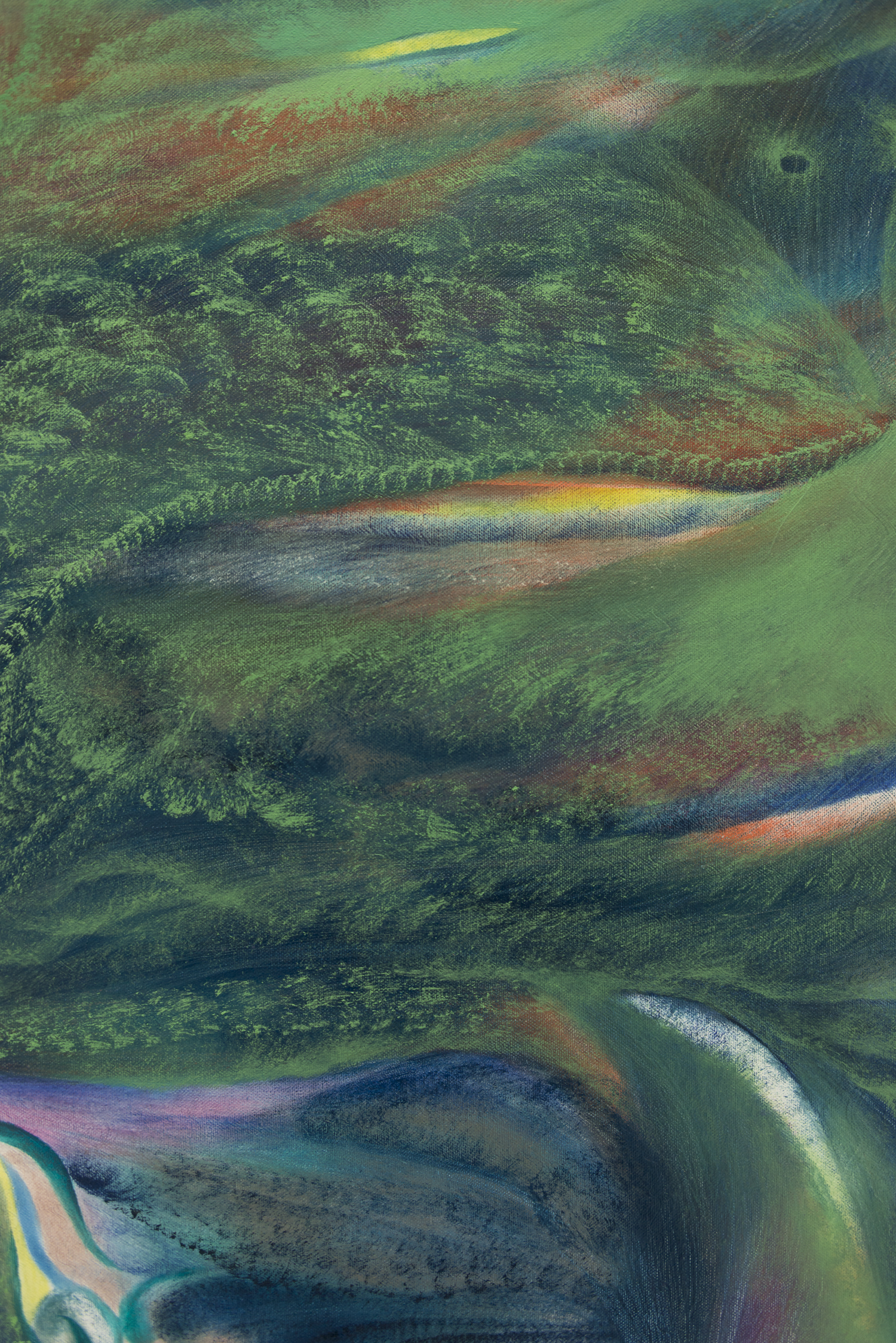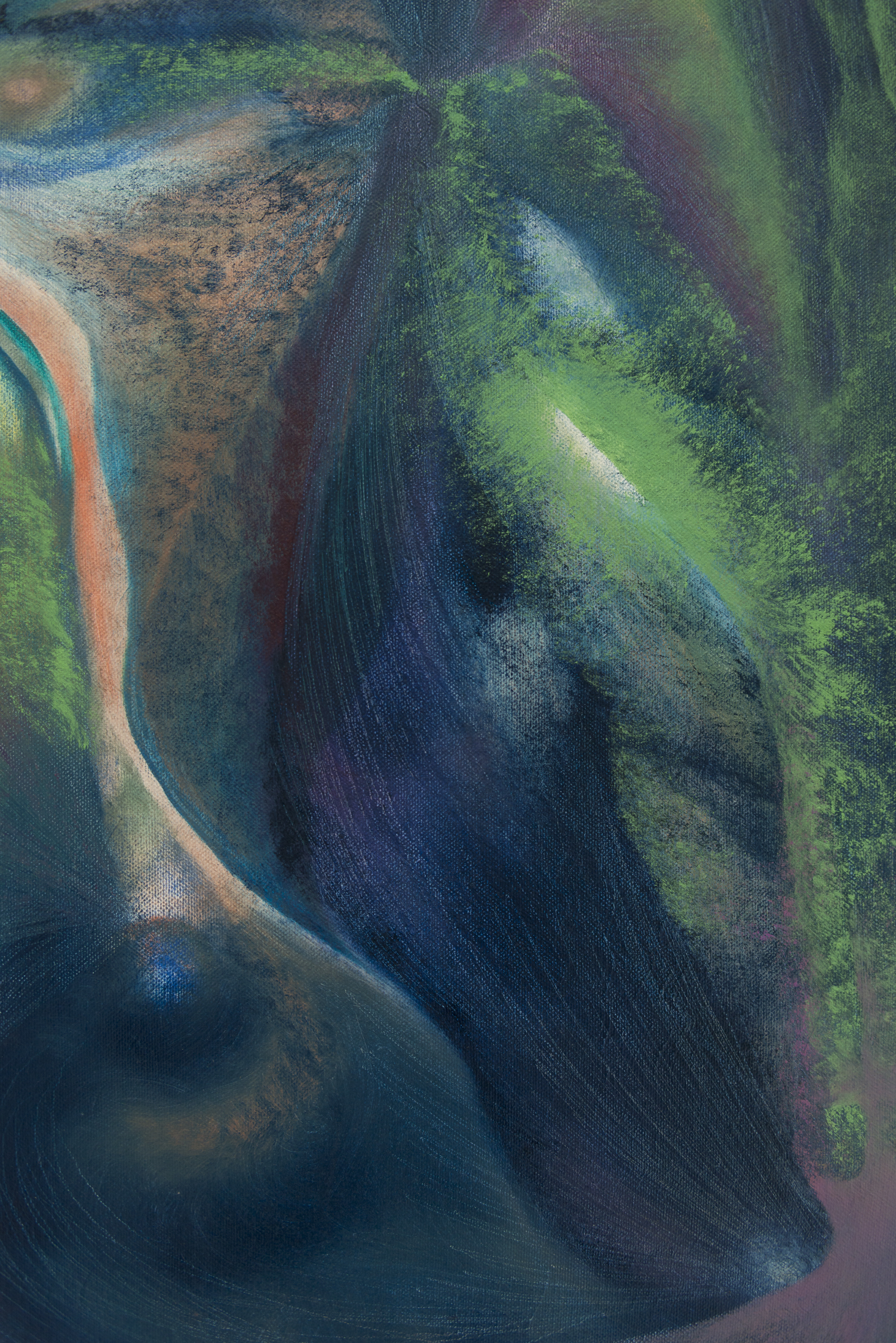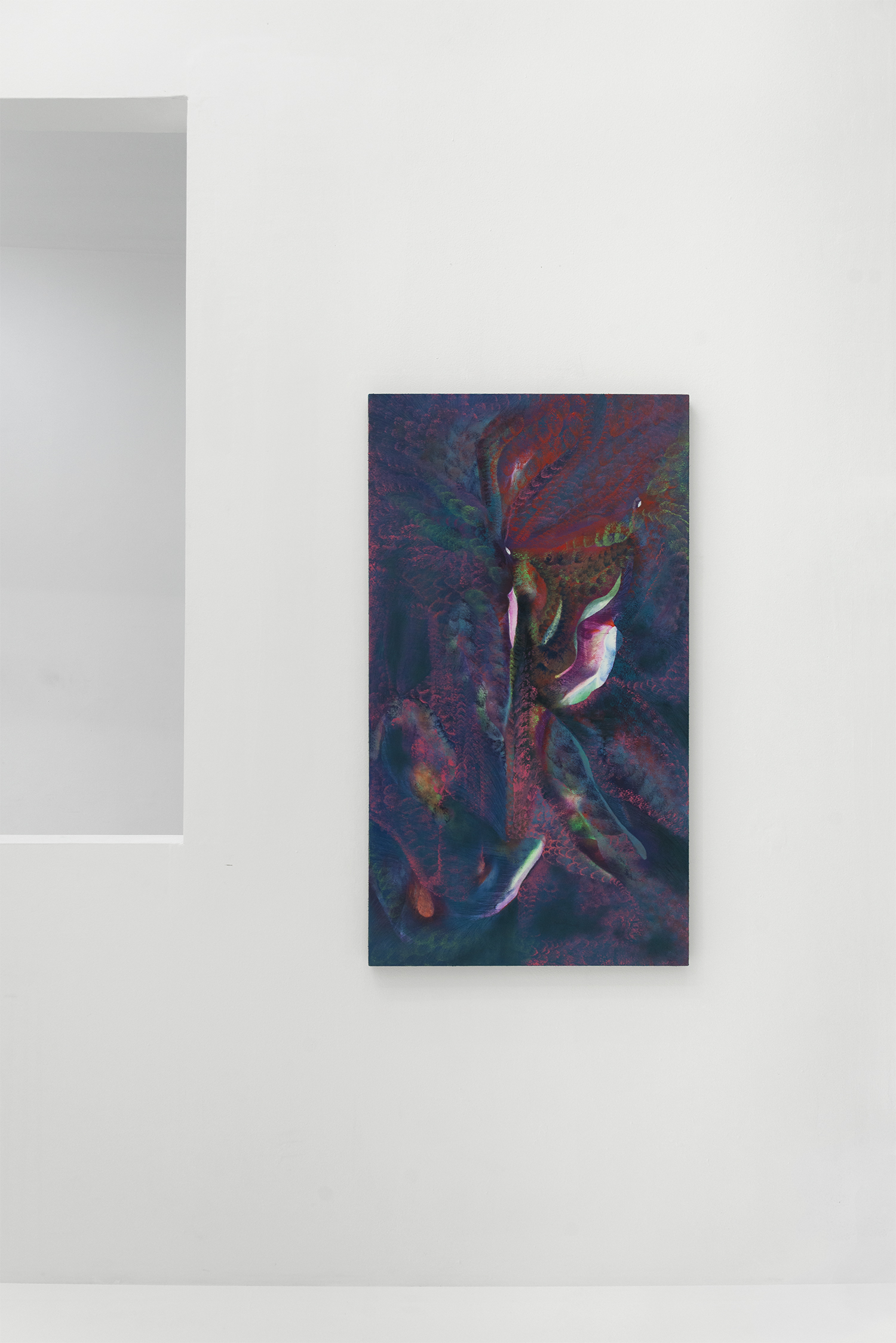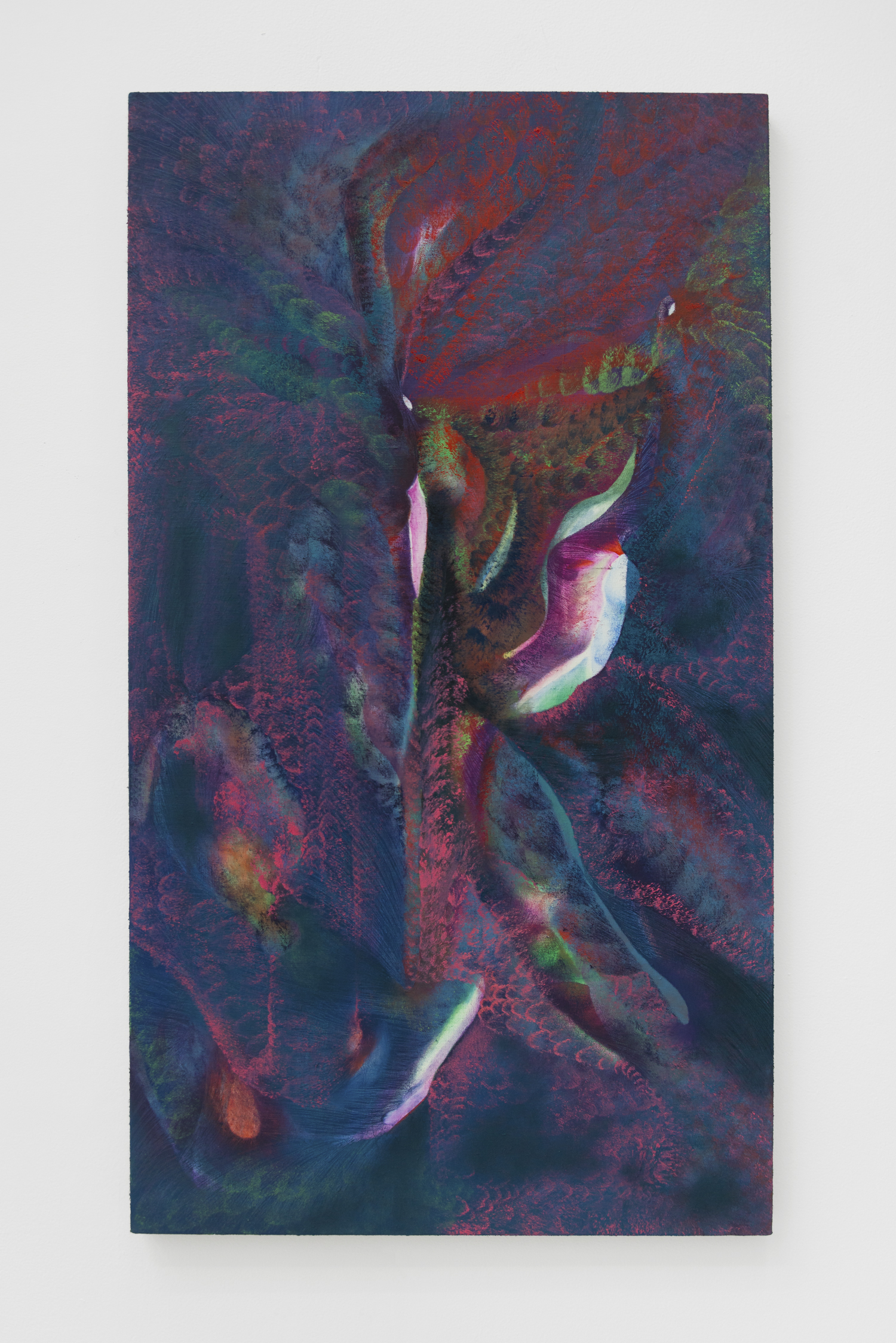 The Dedication , Oil on linen, 50 x 28 inches, 2019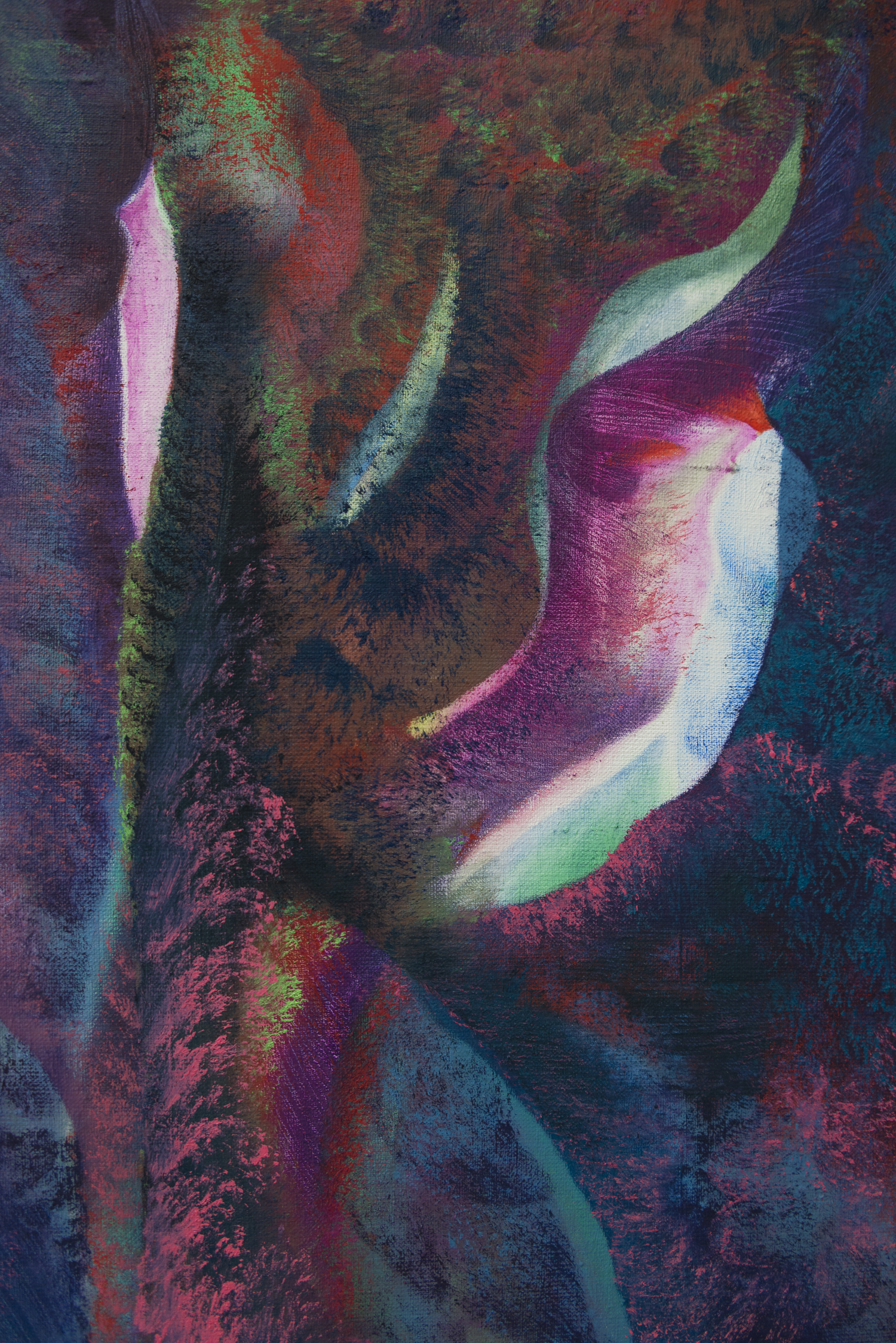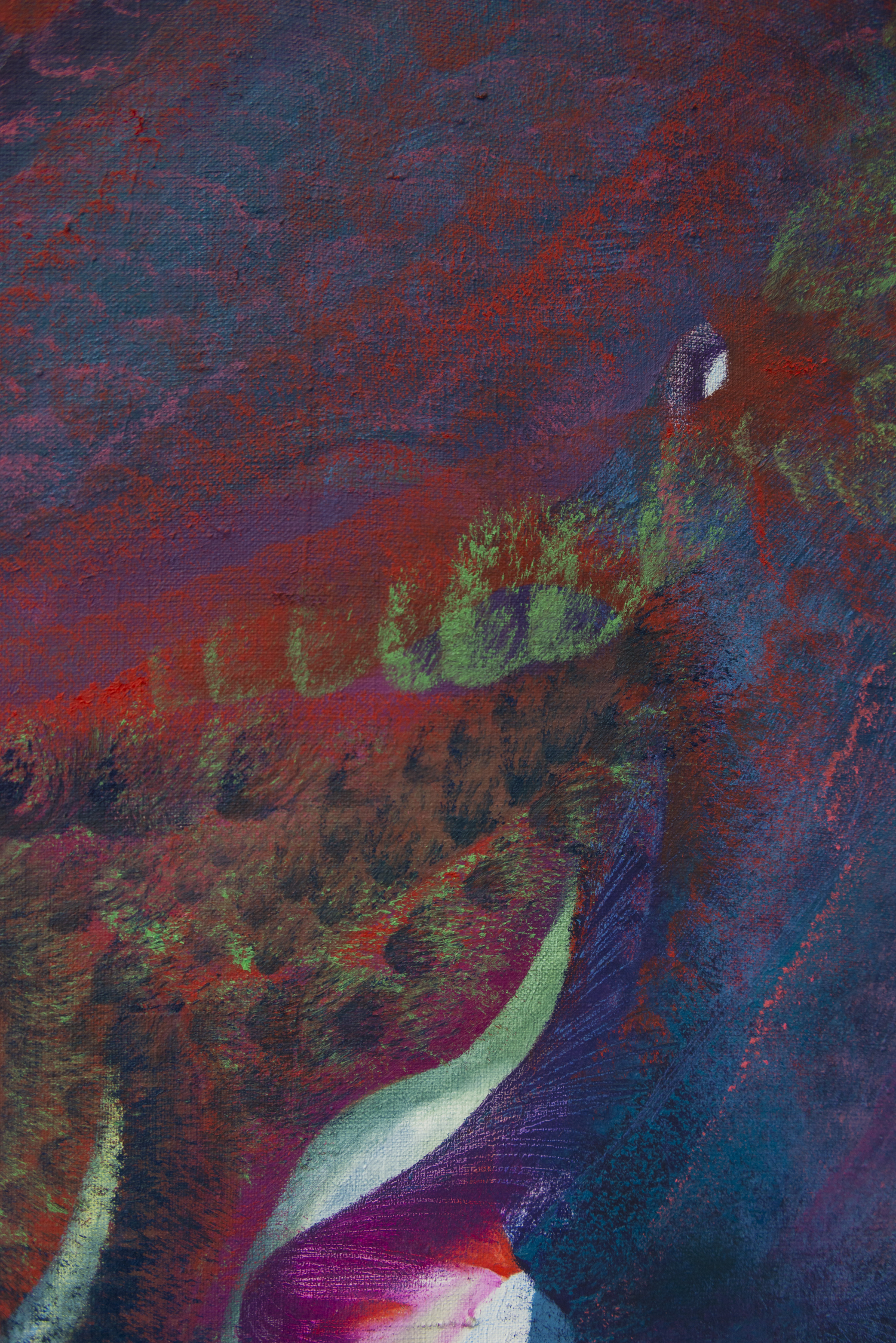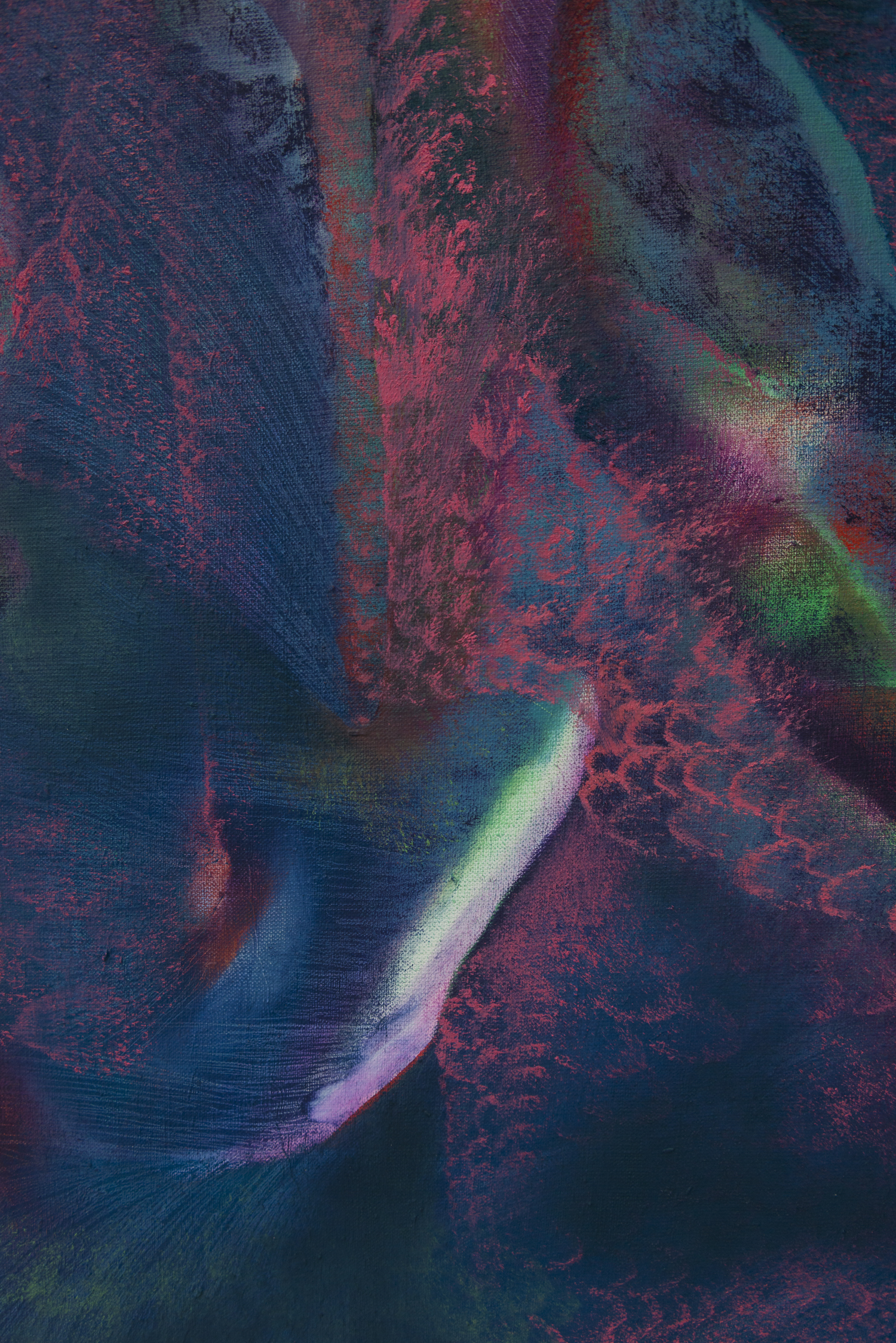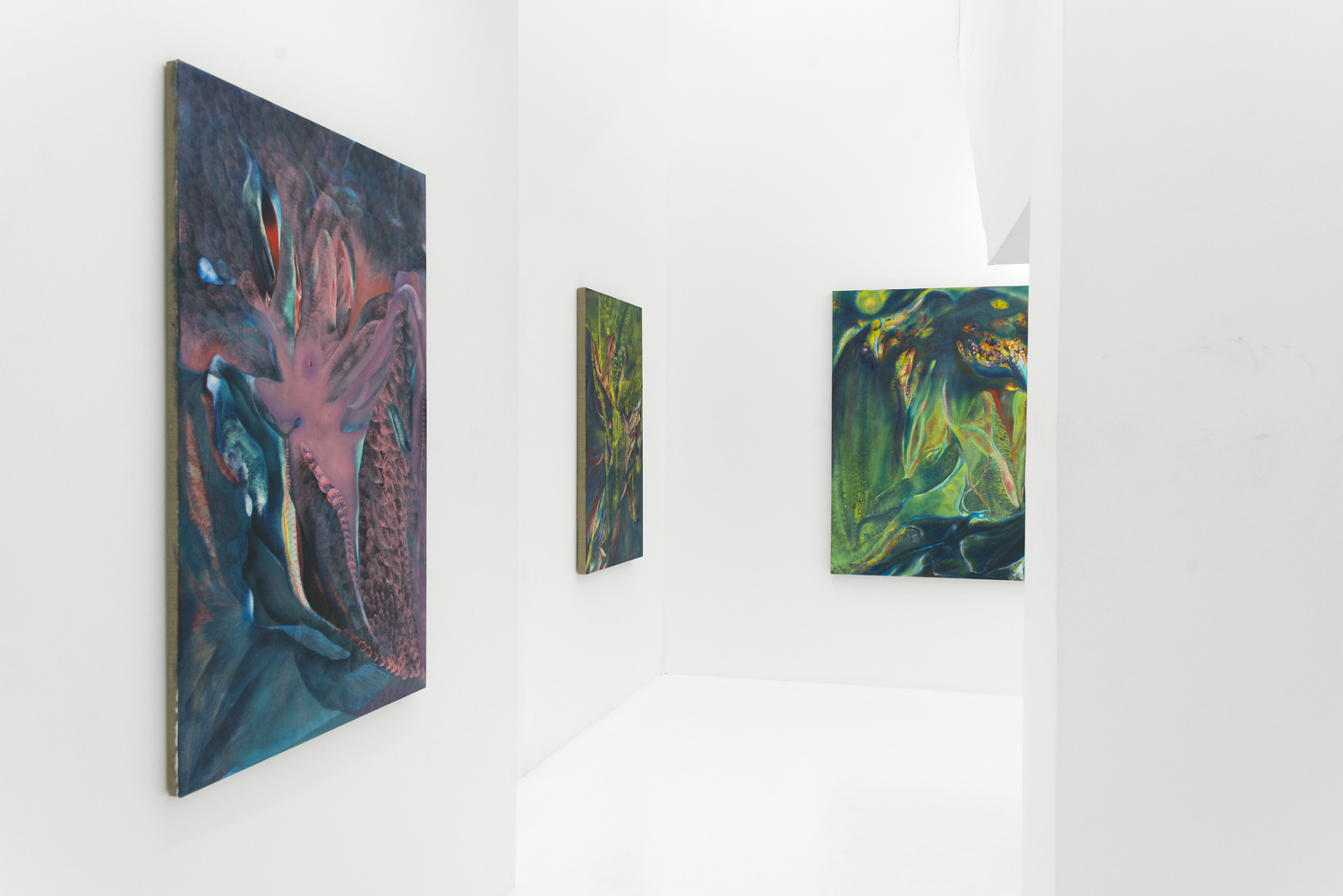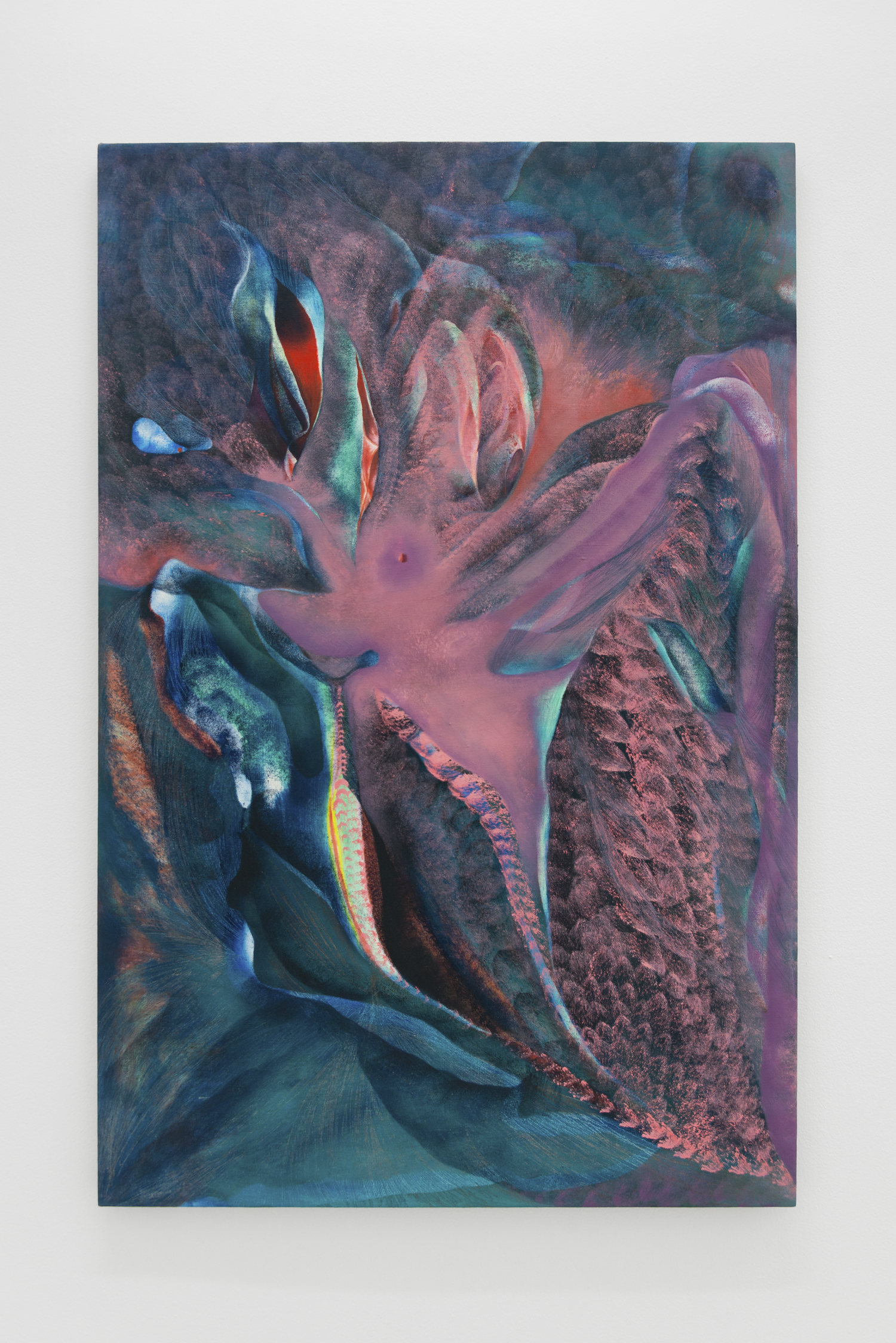 In Praise of Tears, Oil on linen, 49.5 x 32.5 inches, 2019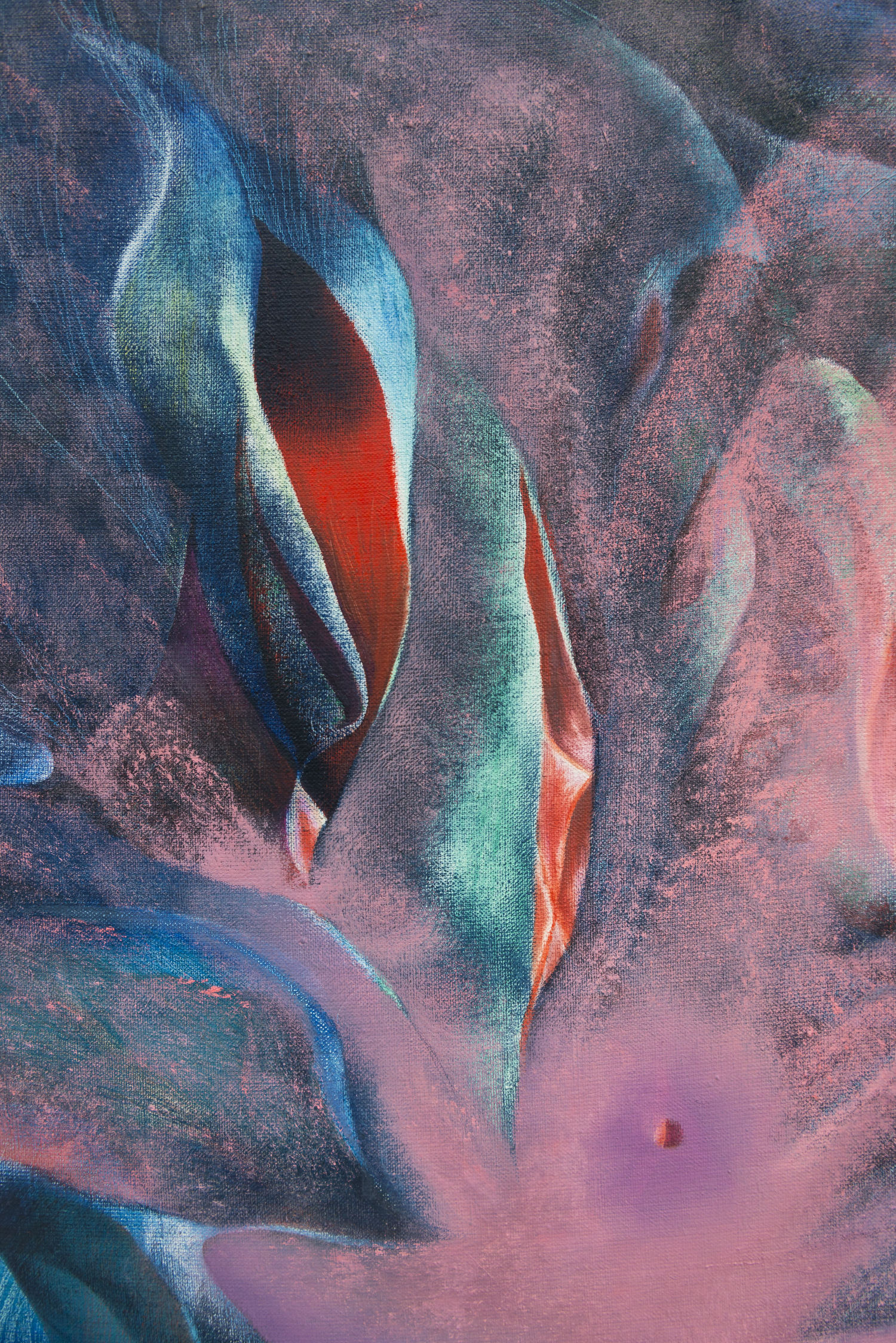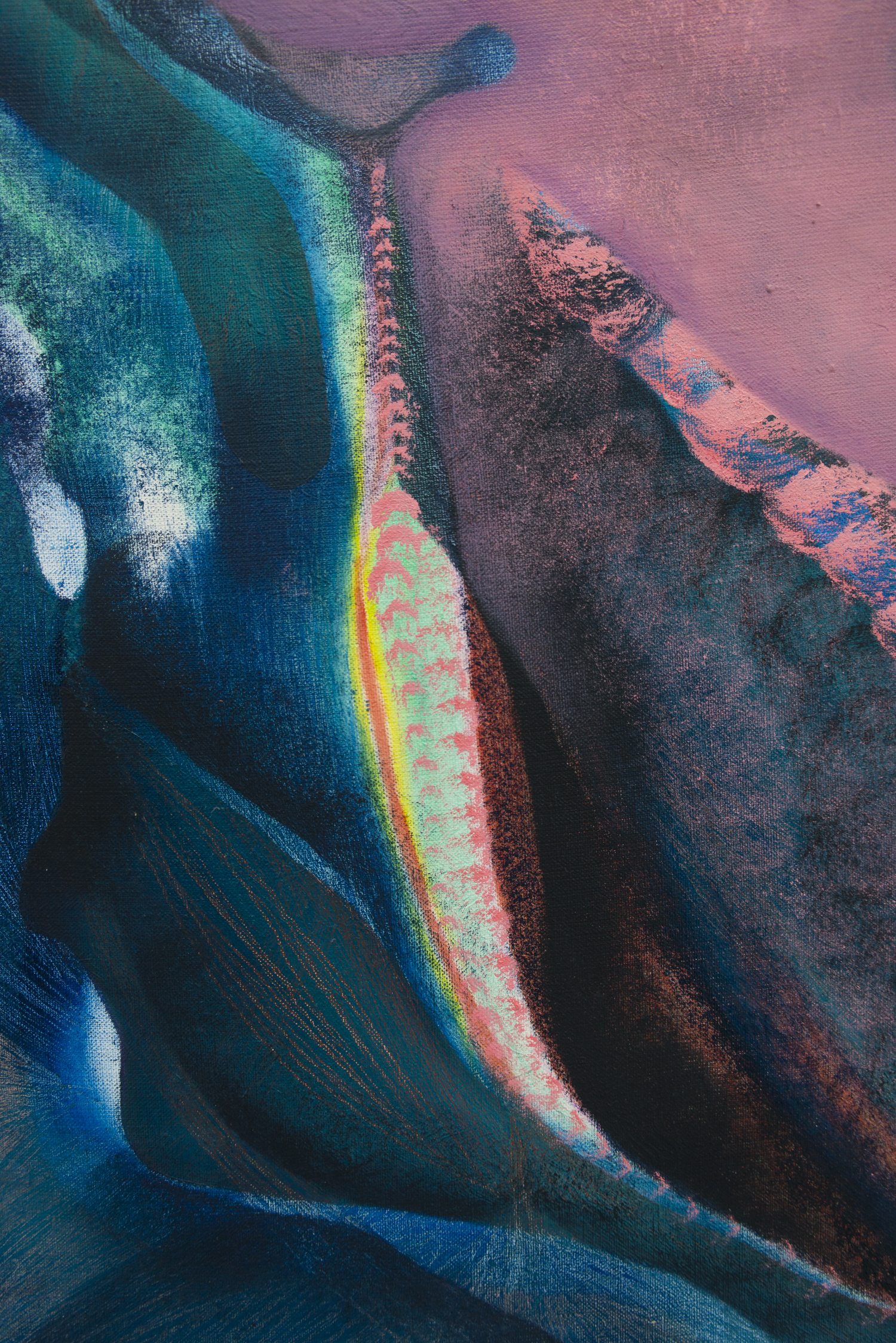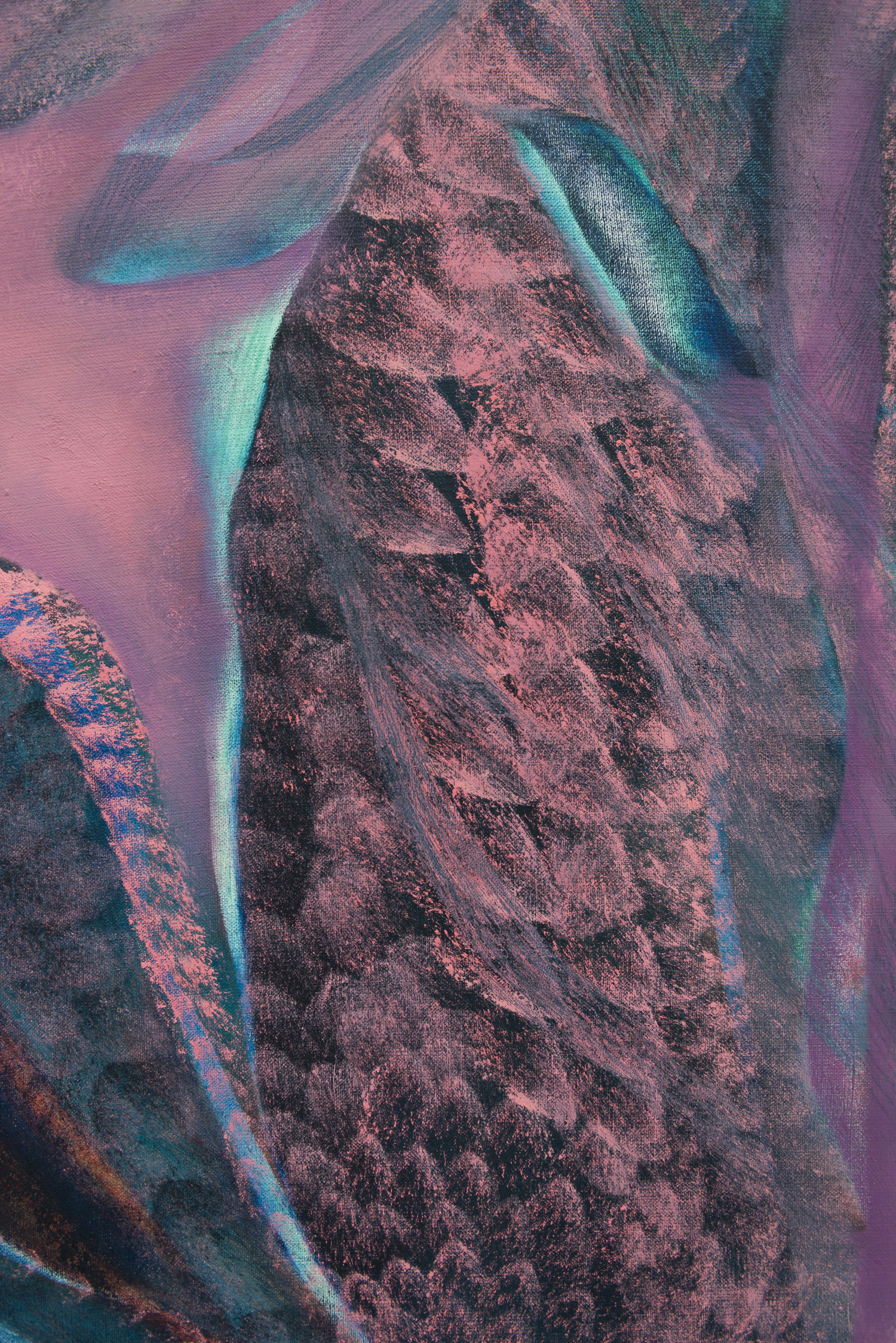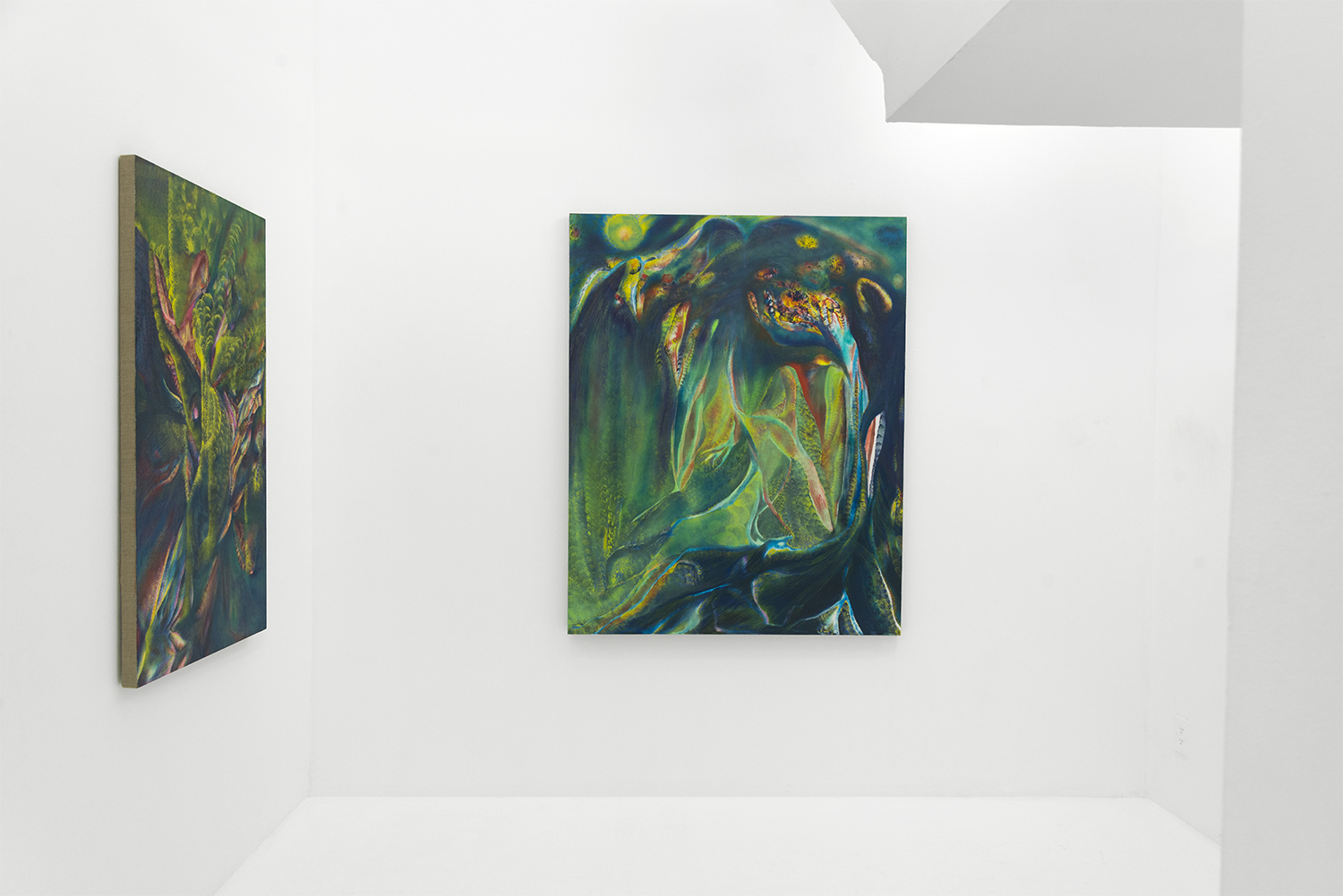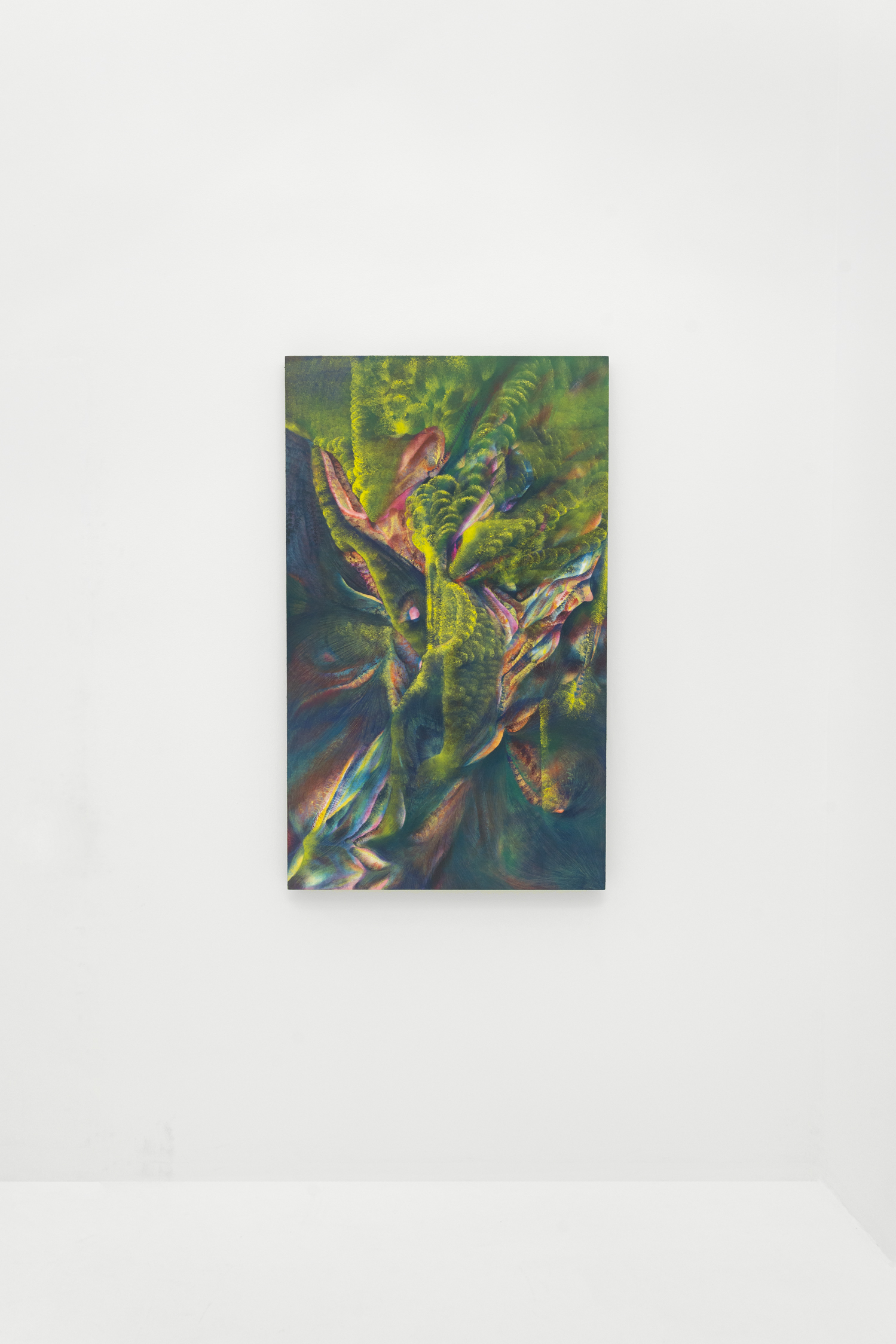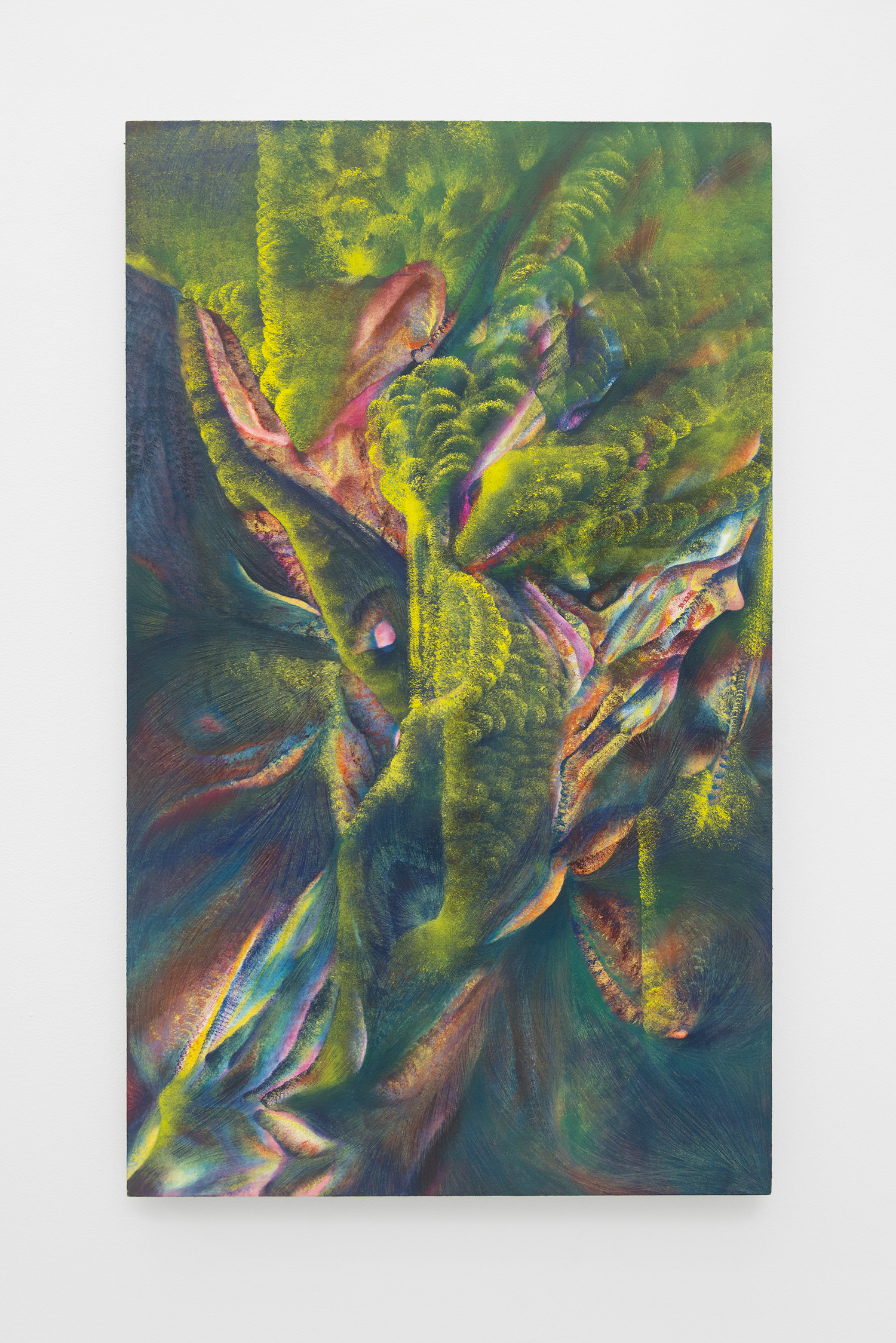 Moth Banquet, Oil on linen, 50 x 30 inches, 2019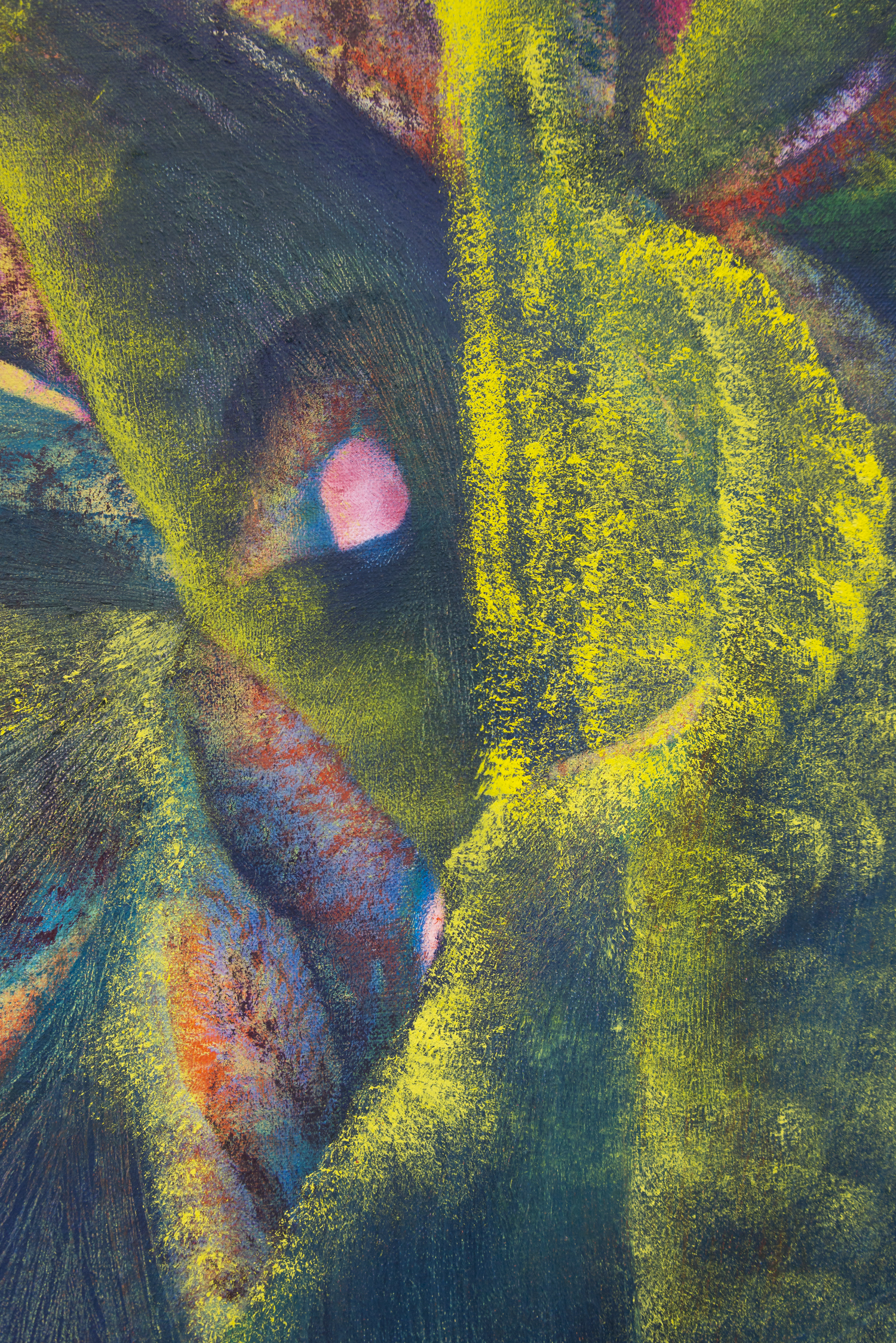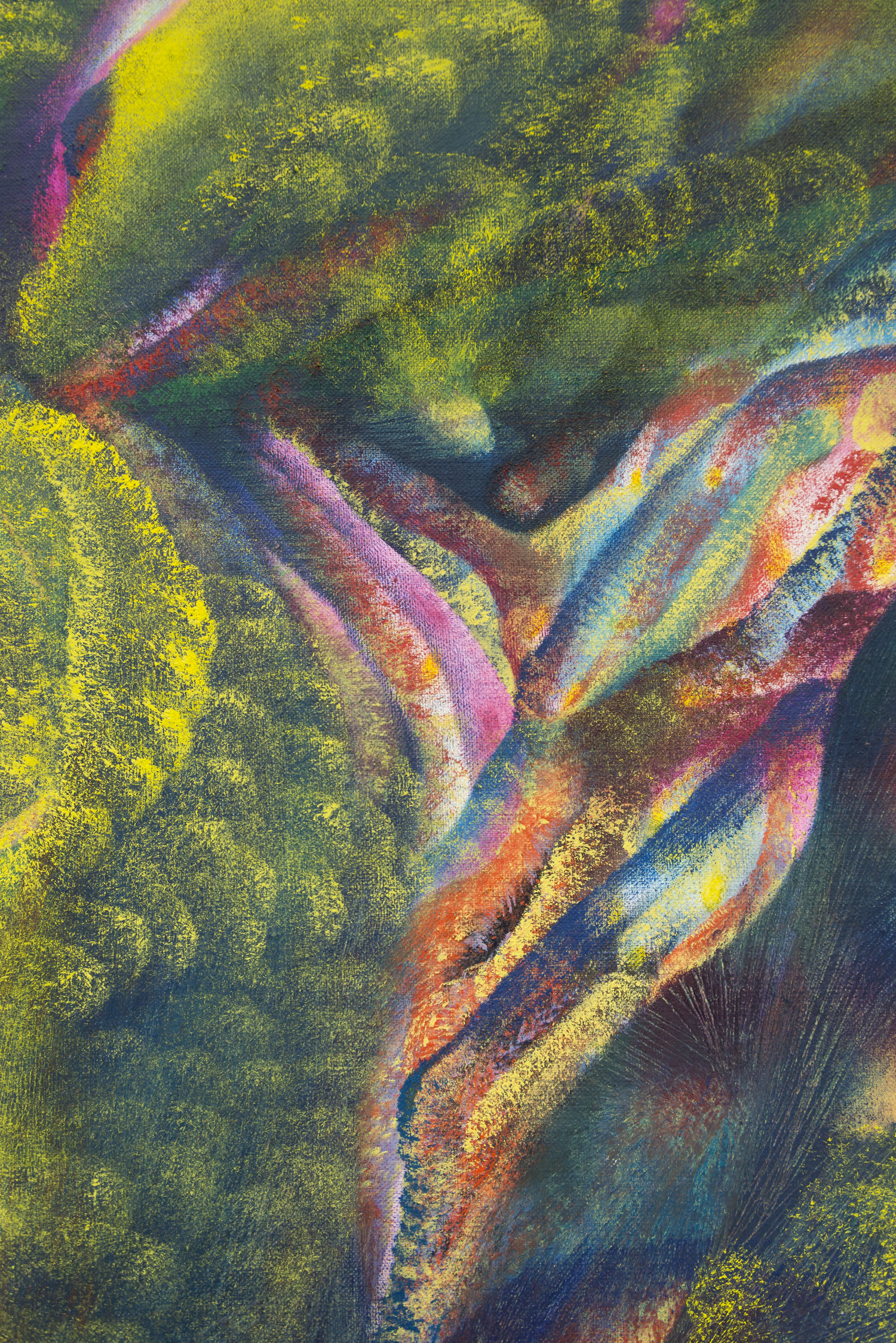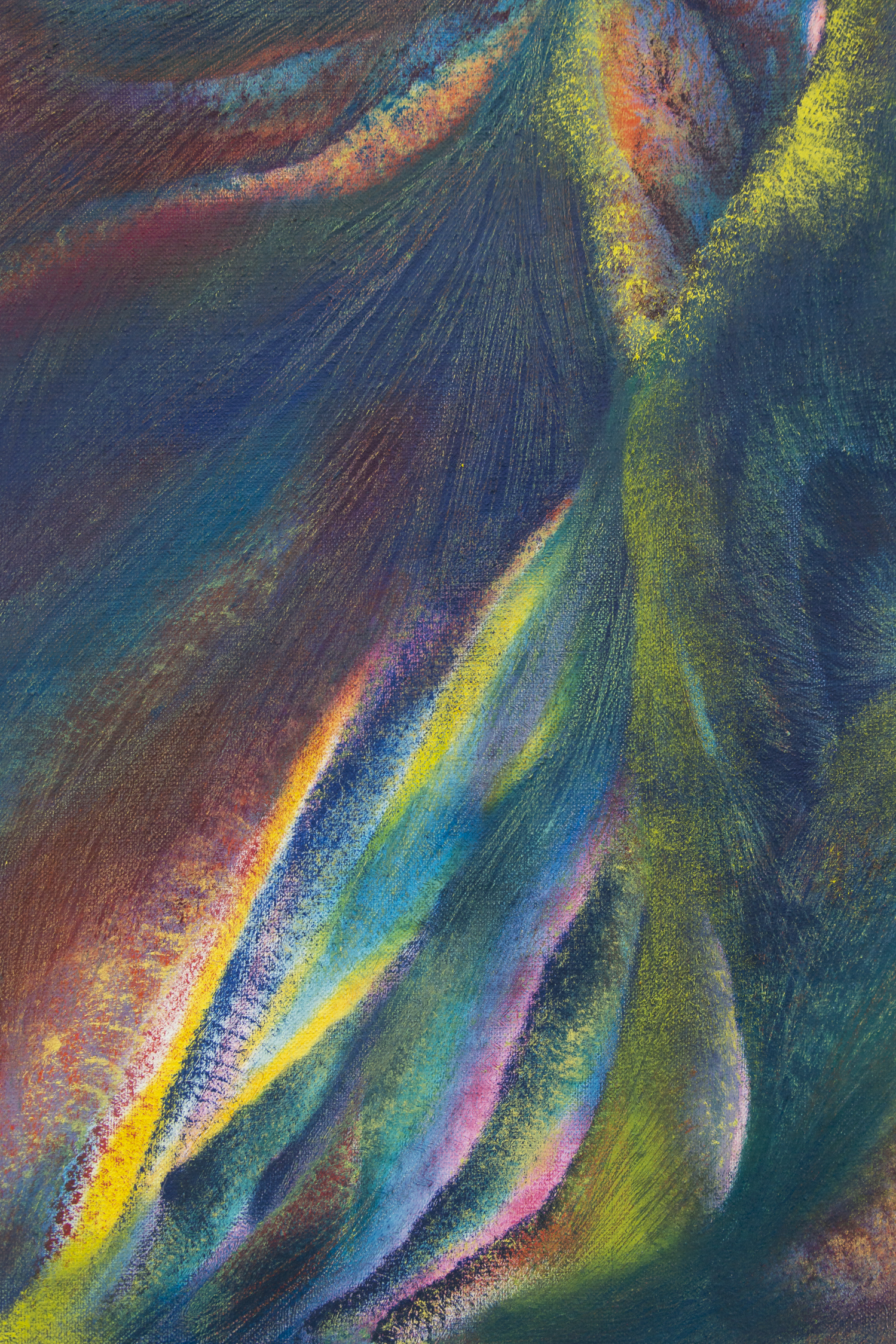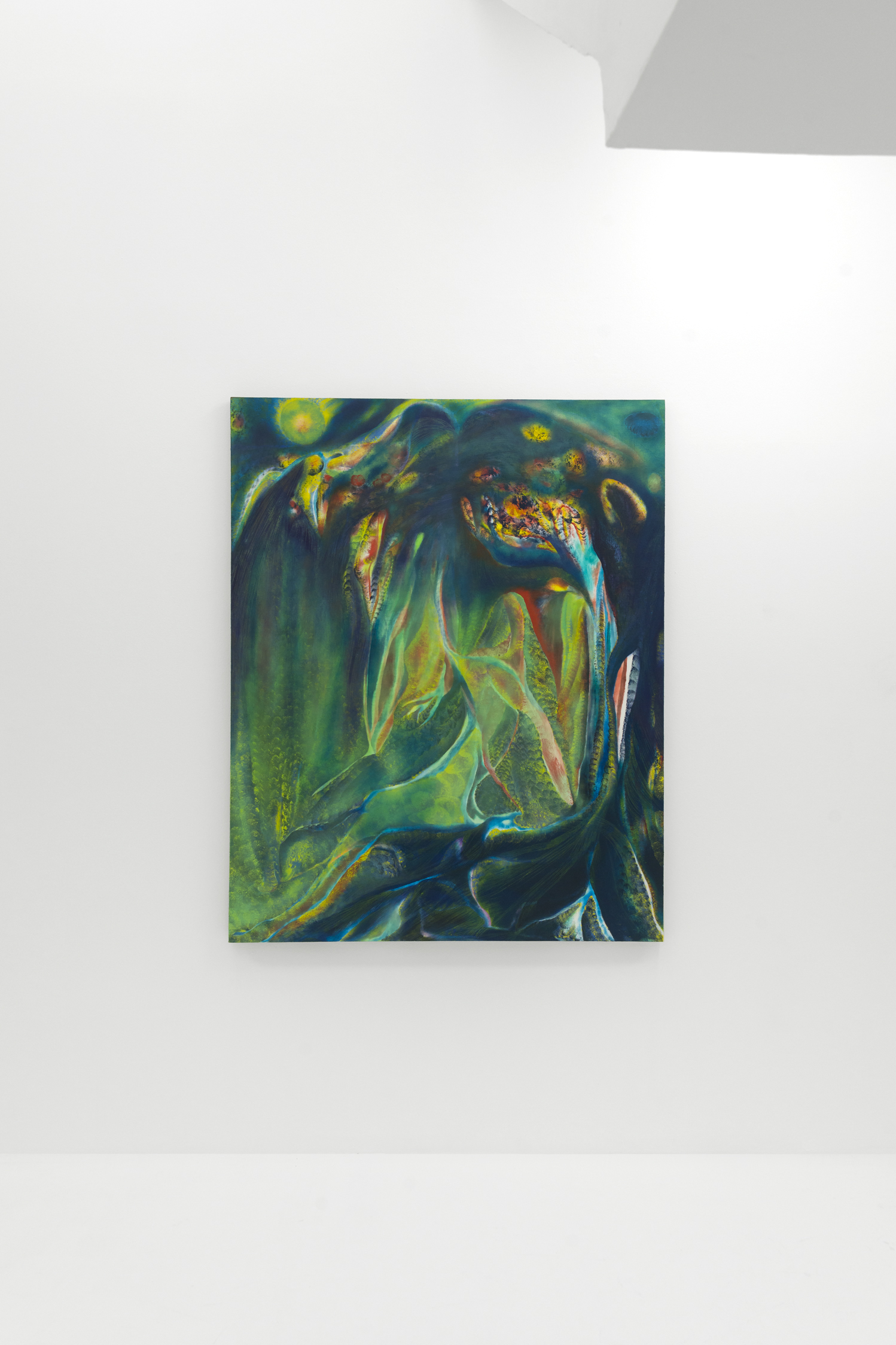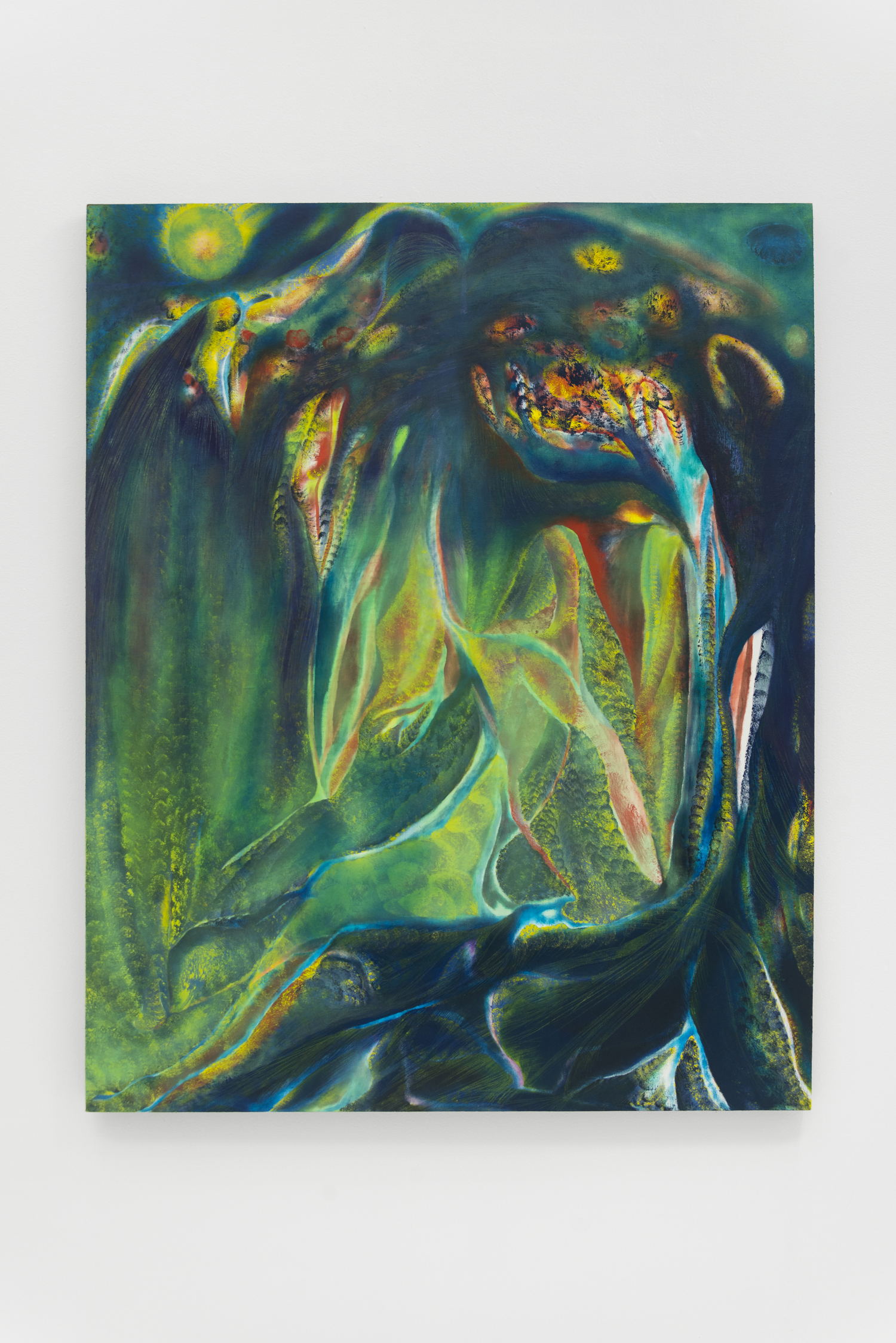 Giving Tree, Oil on linen, 60 x 48 inches, 2019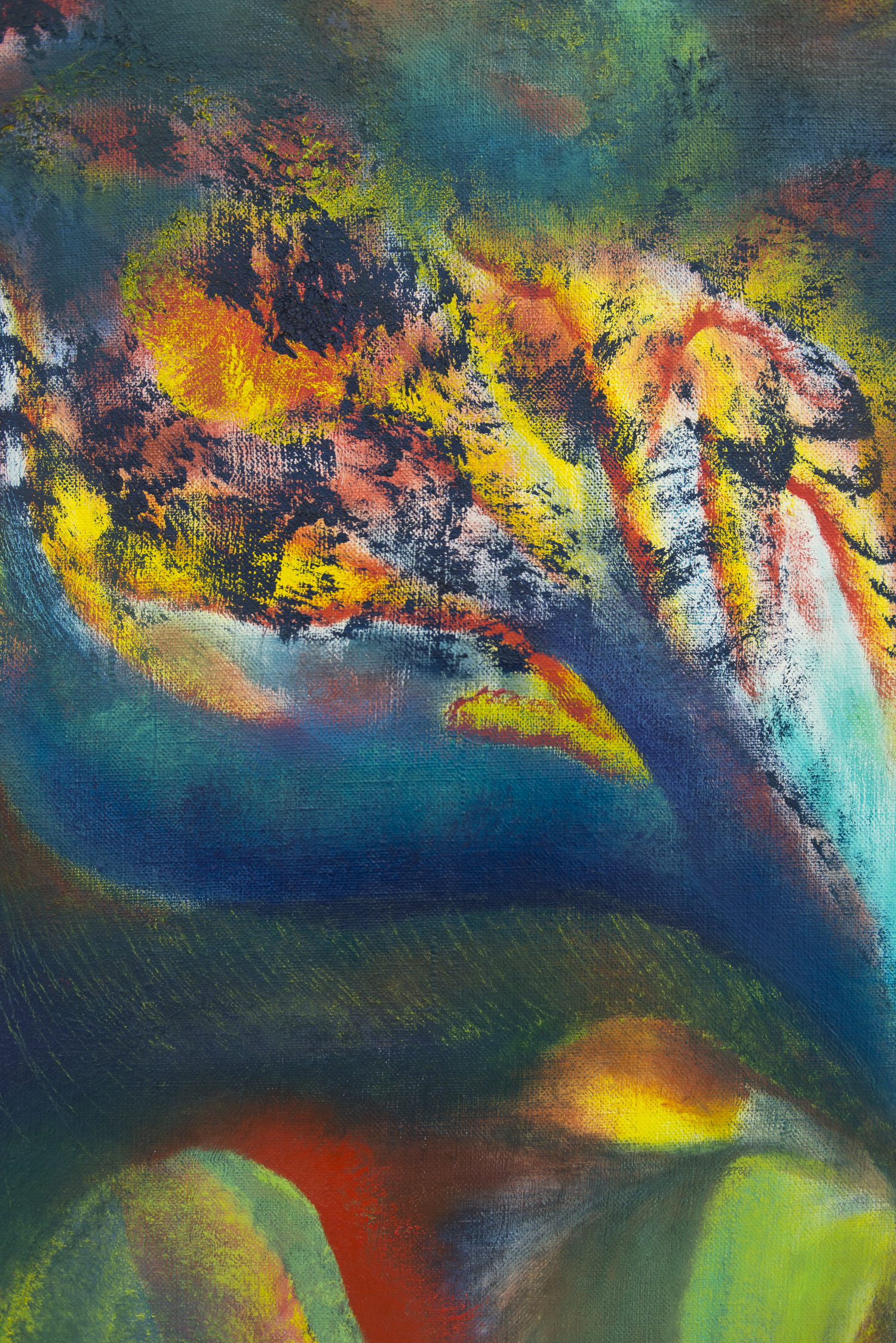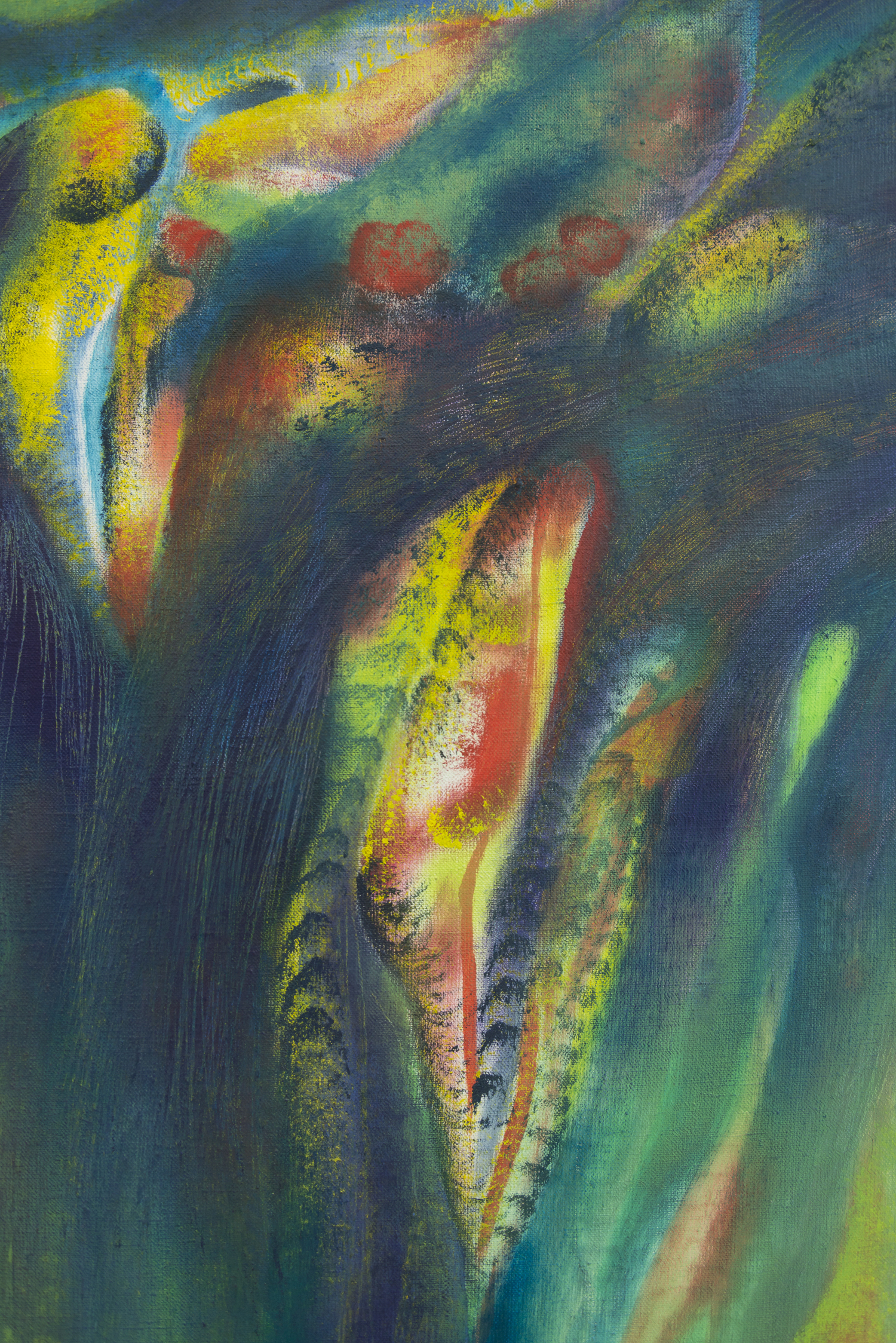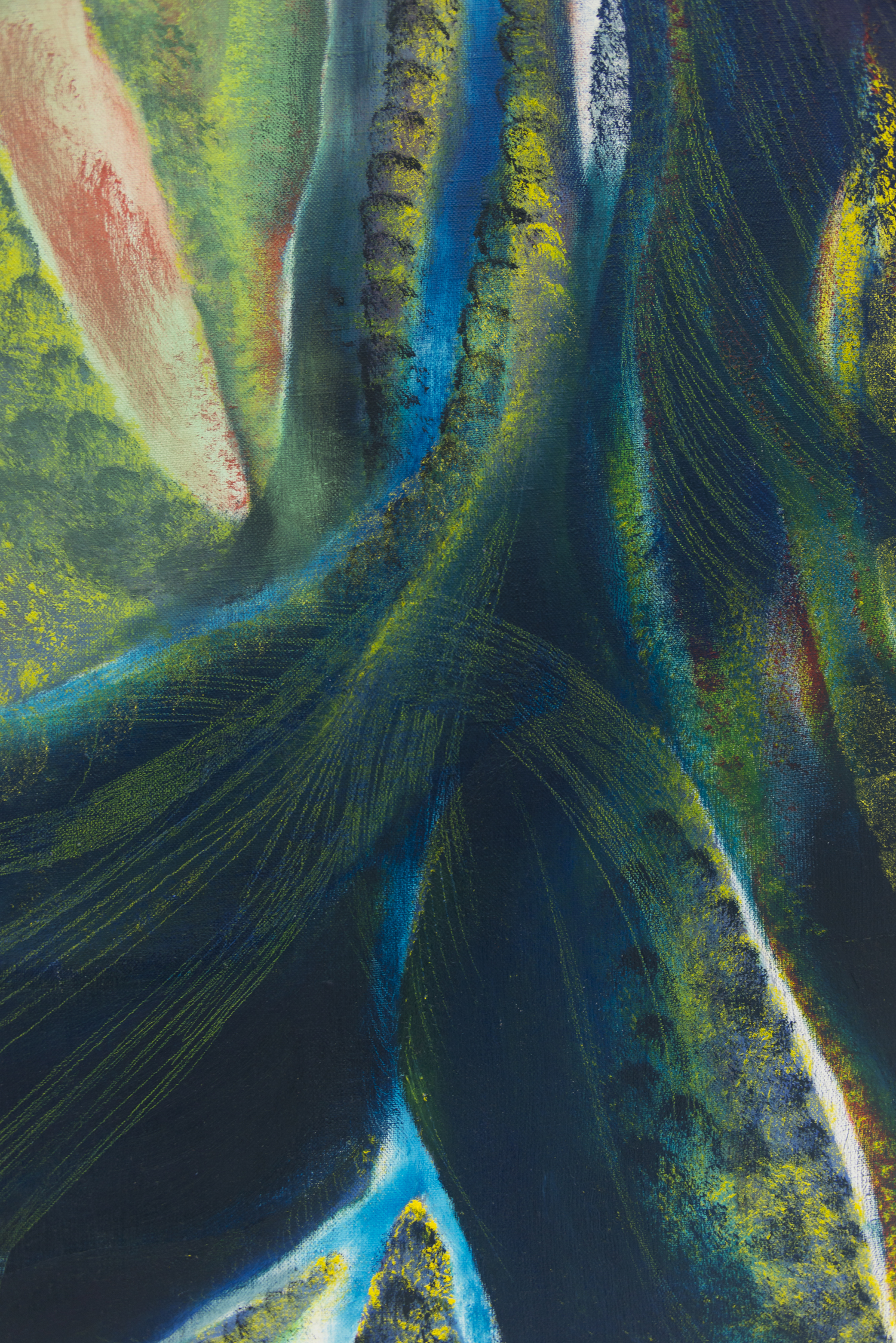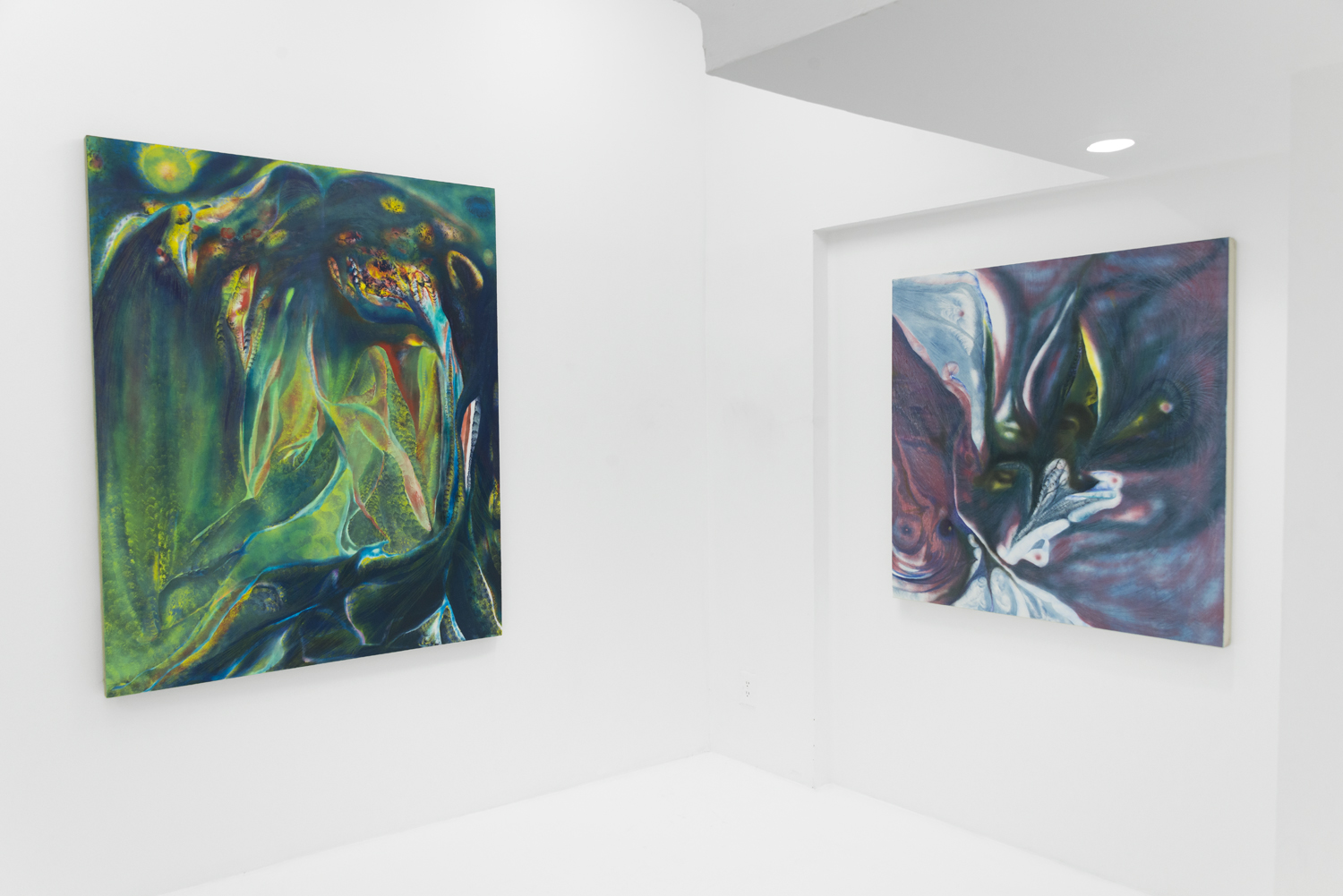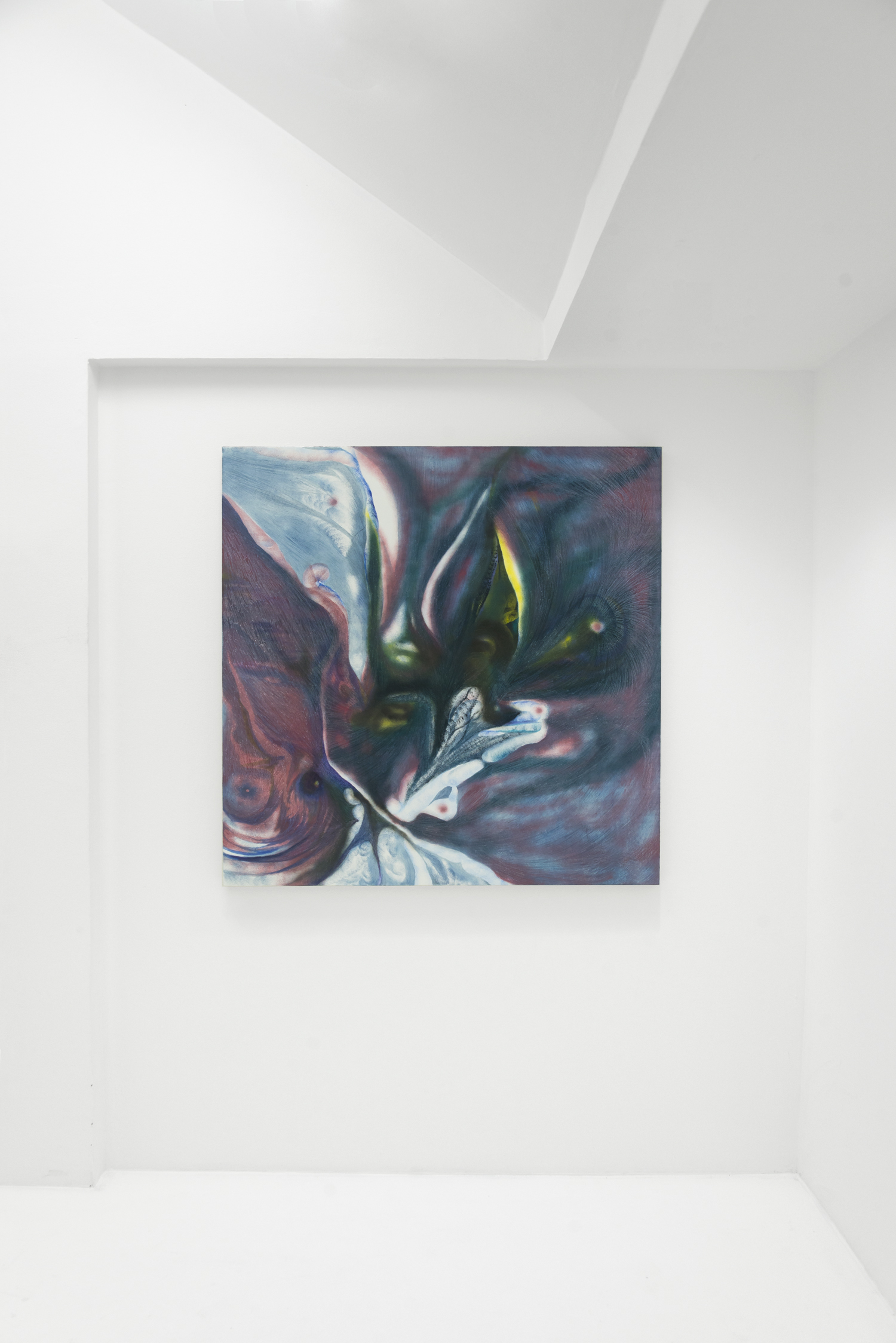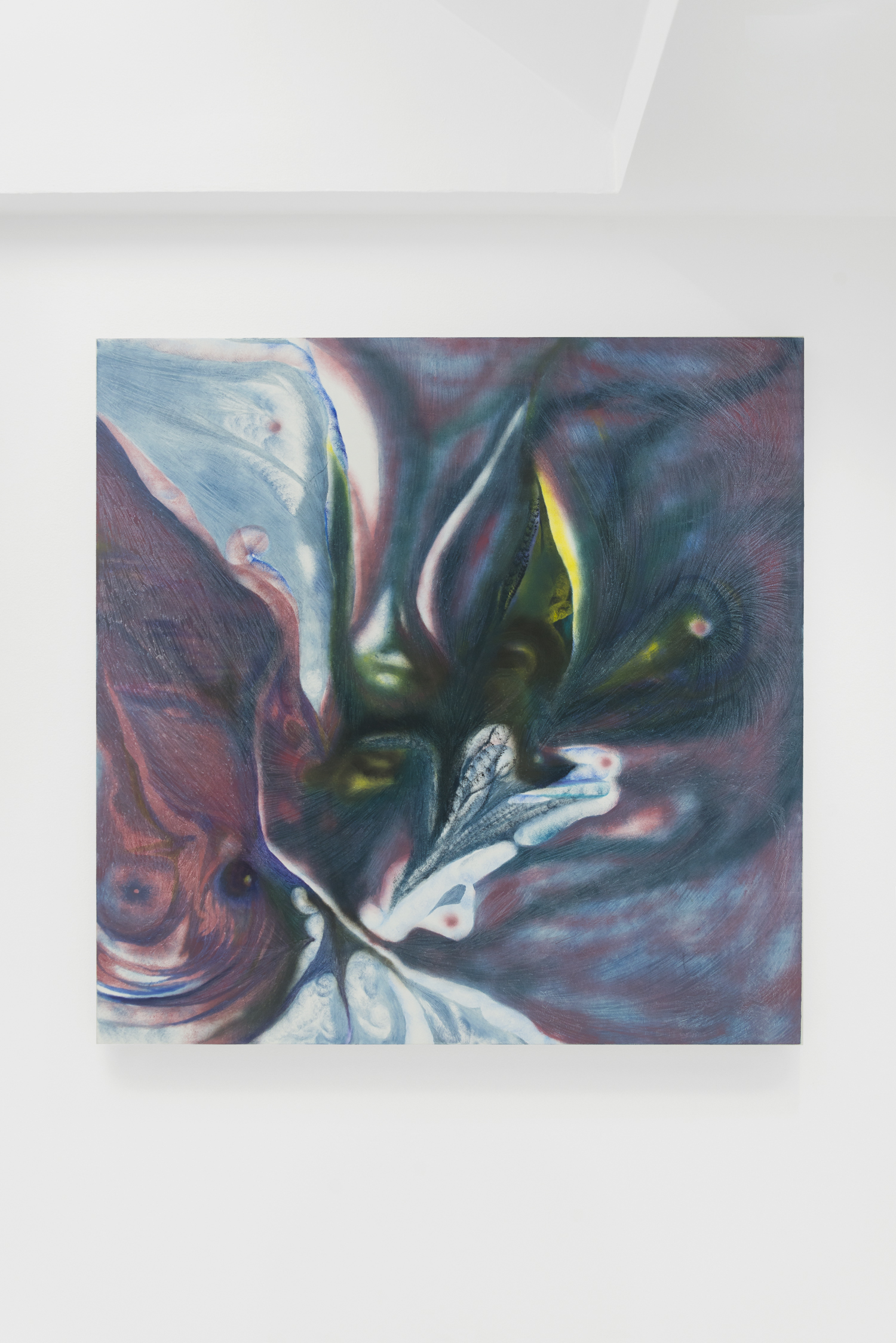 No More Blue Tomorrows, Oil on linen, 42 x 42 inches, 2018