Will Bruno: Methods for Regional Stewardship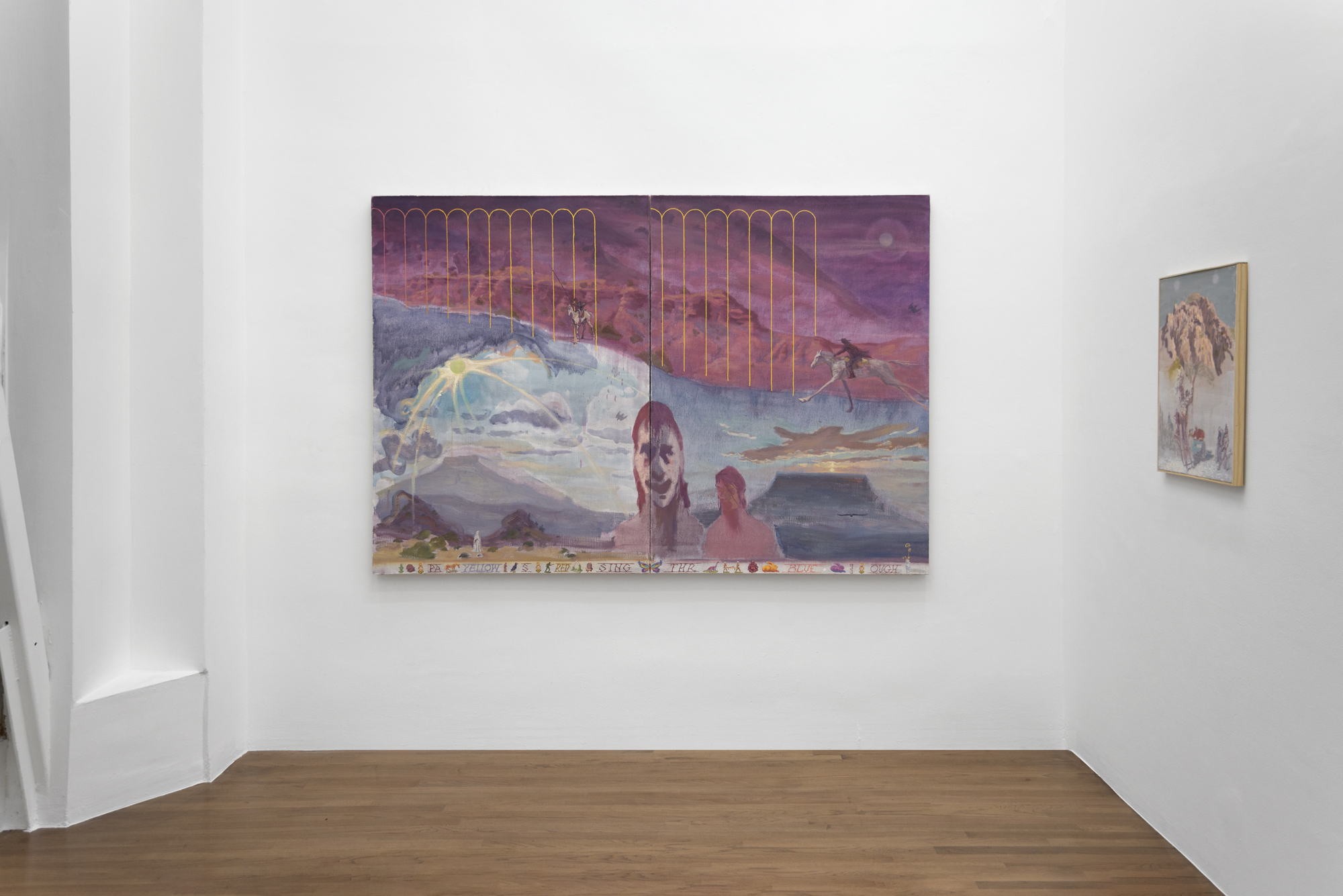 SMART OBJECTS is delighted to present Methods for Regional Stewardship, a solo exhibition of new paintings by Will Bruno.
11.13 – 1.8
Passing Through, Oil on jute, 88 x 60 in, 2021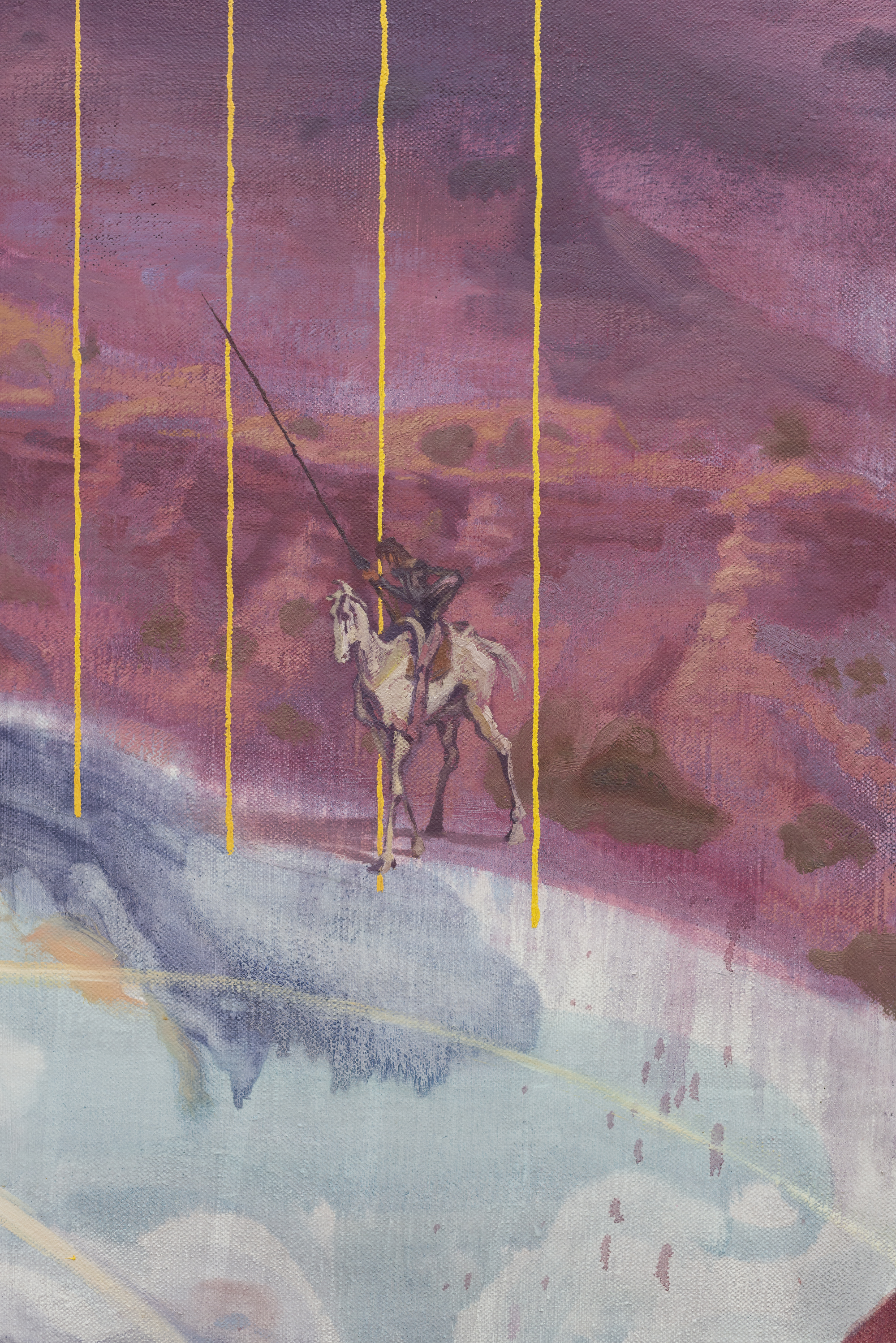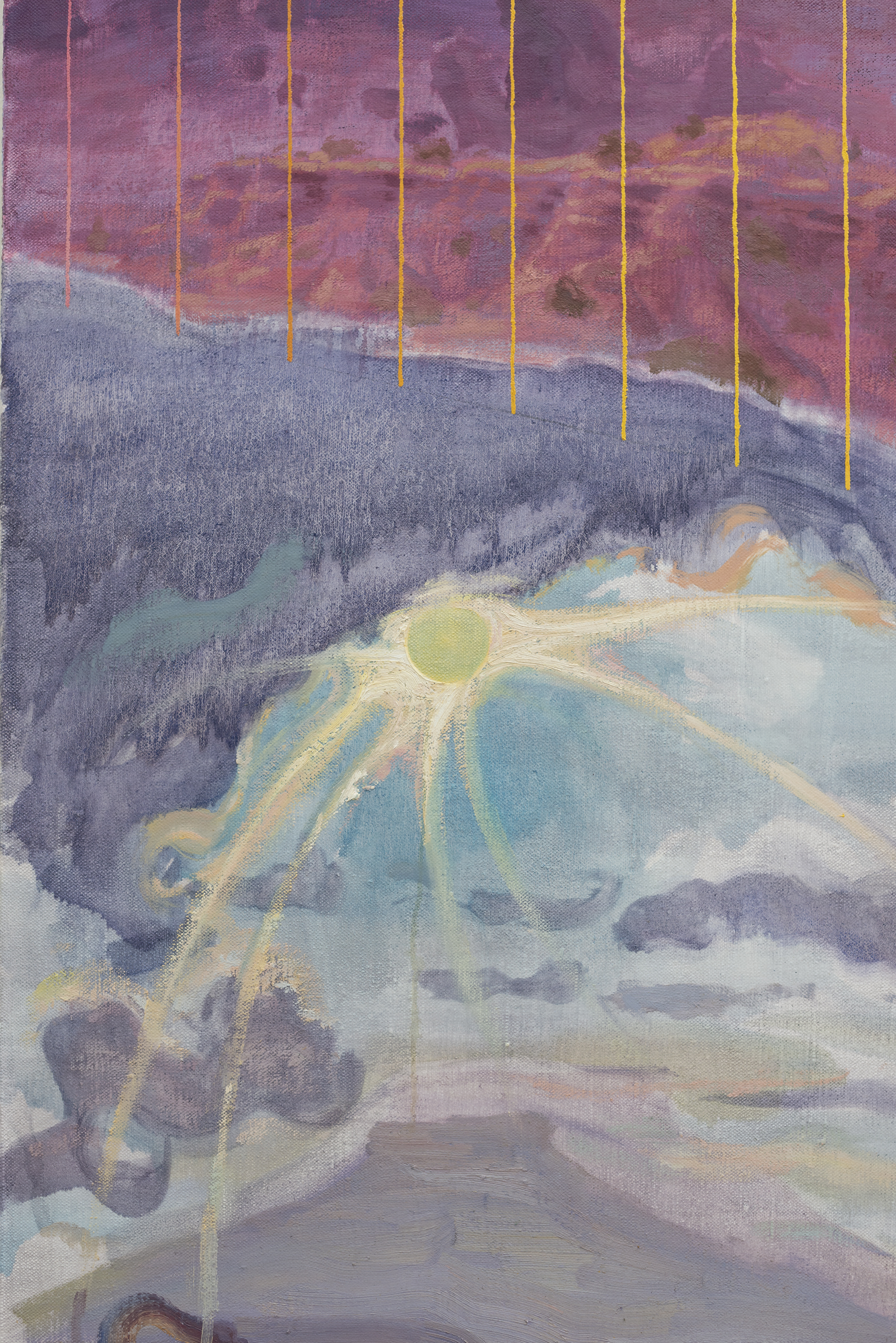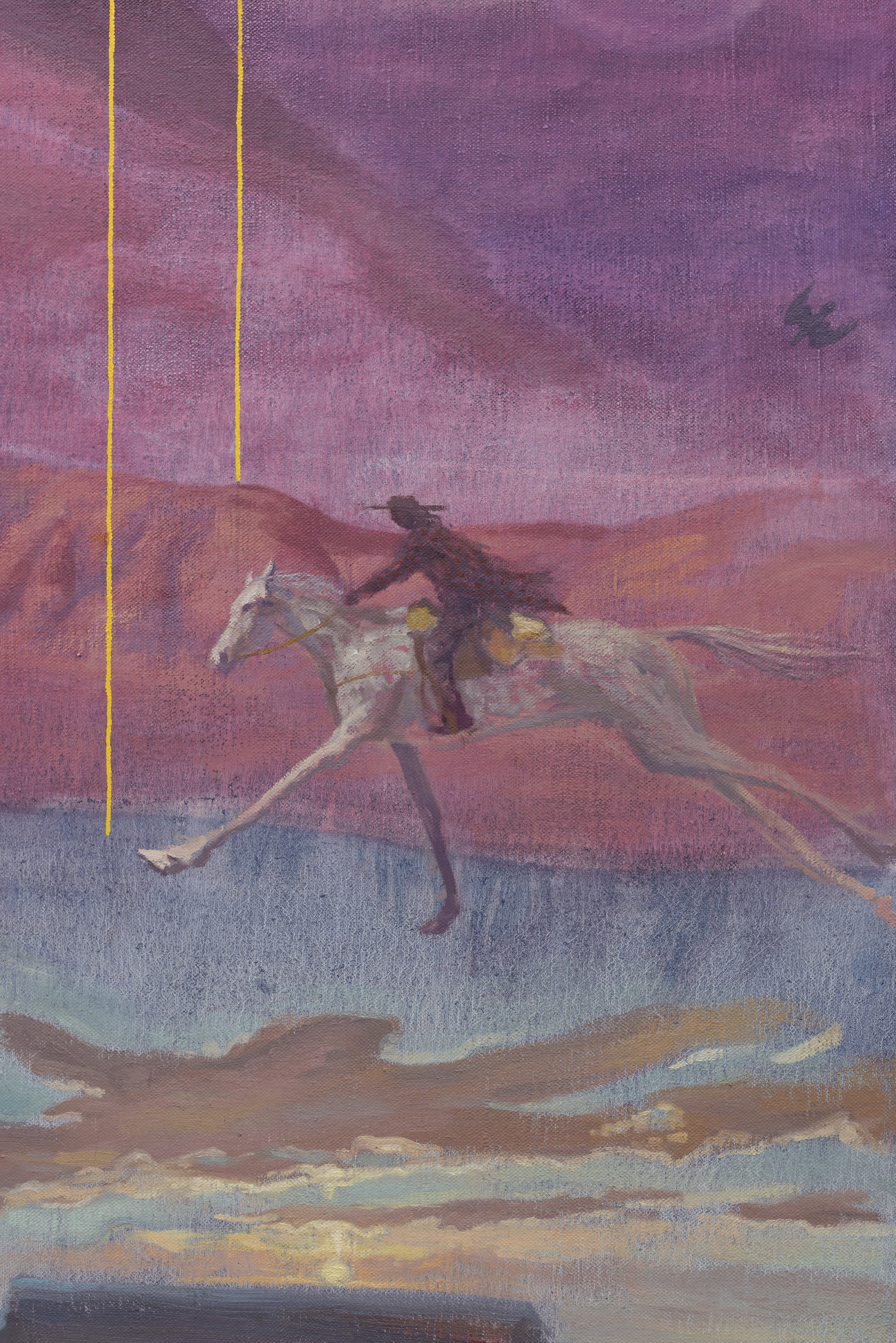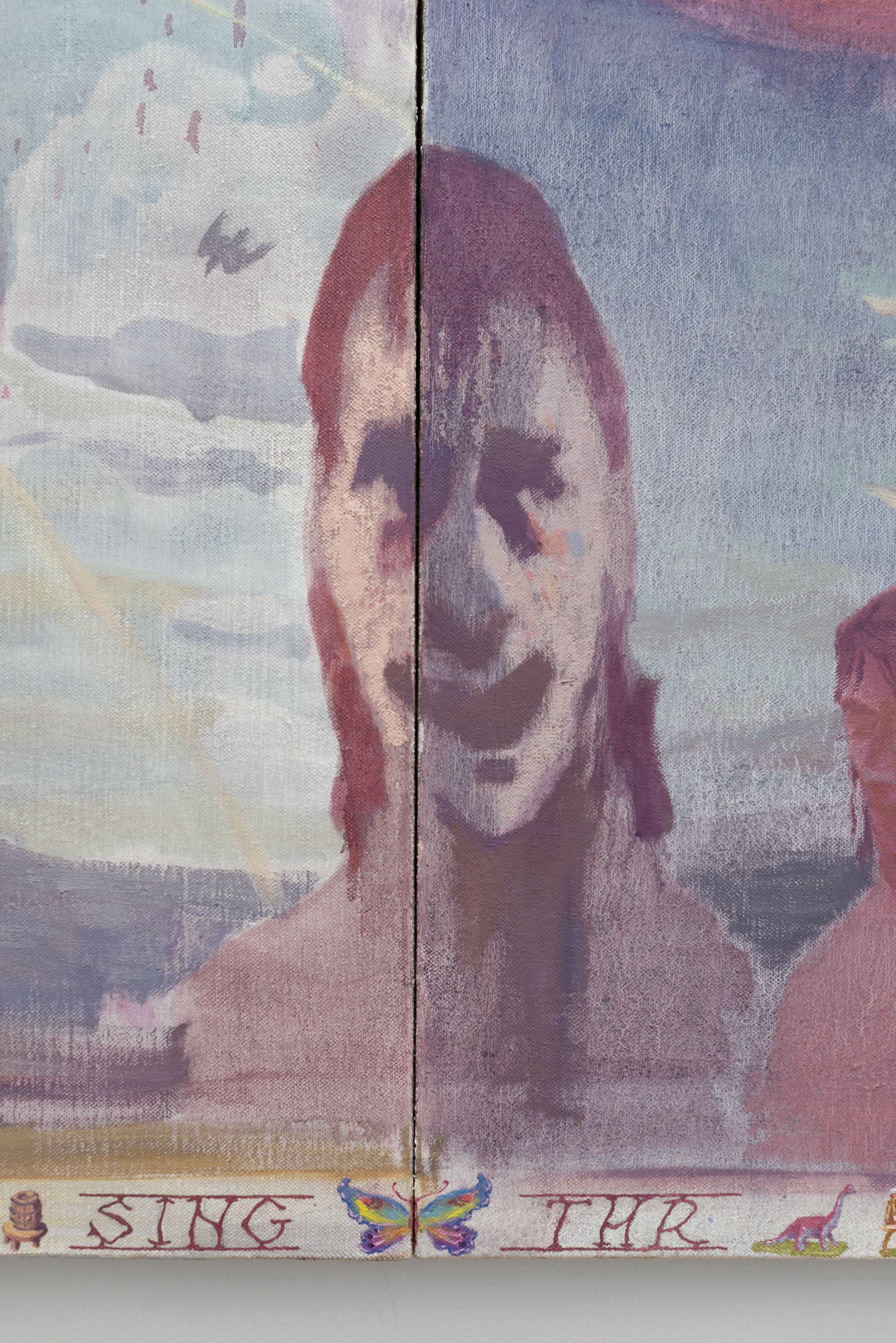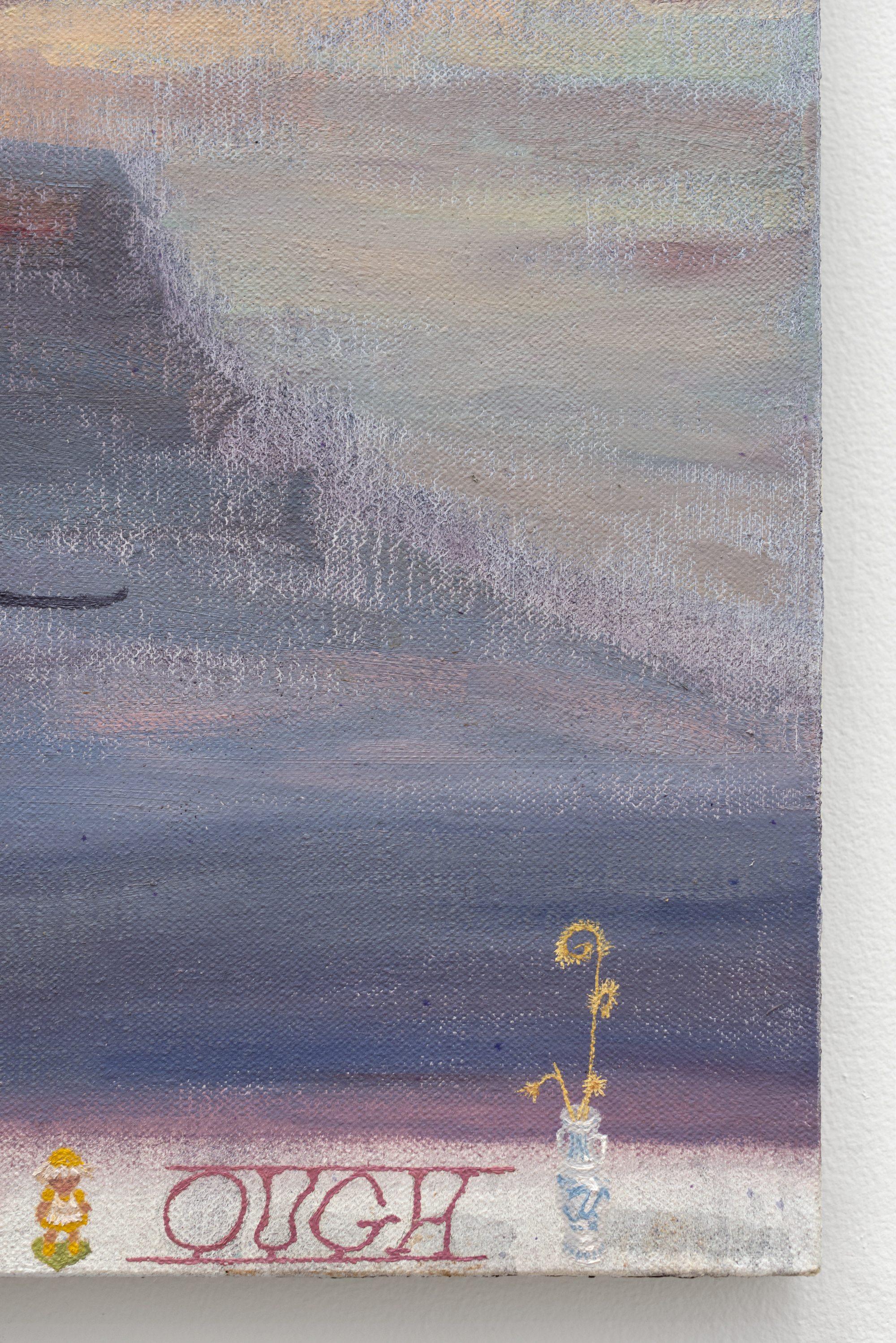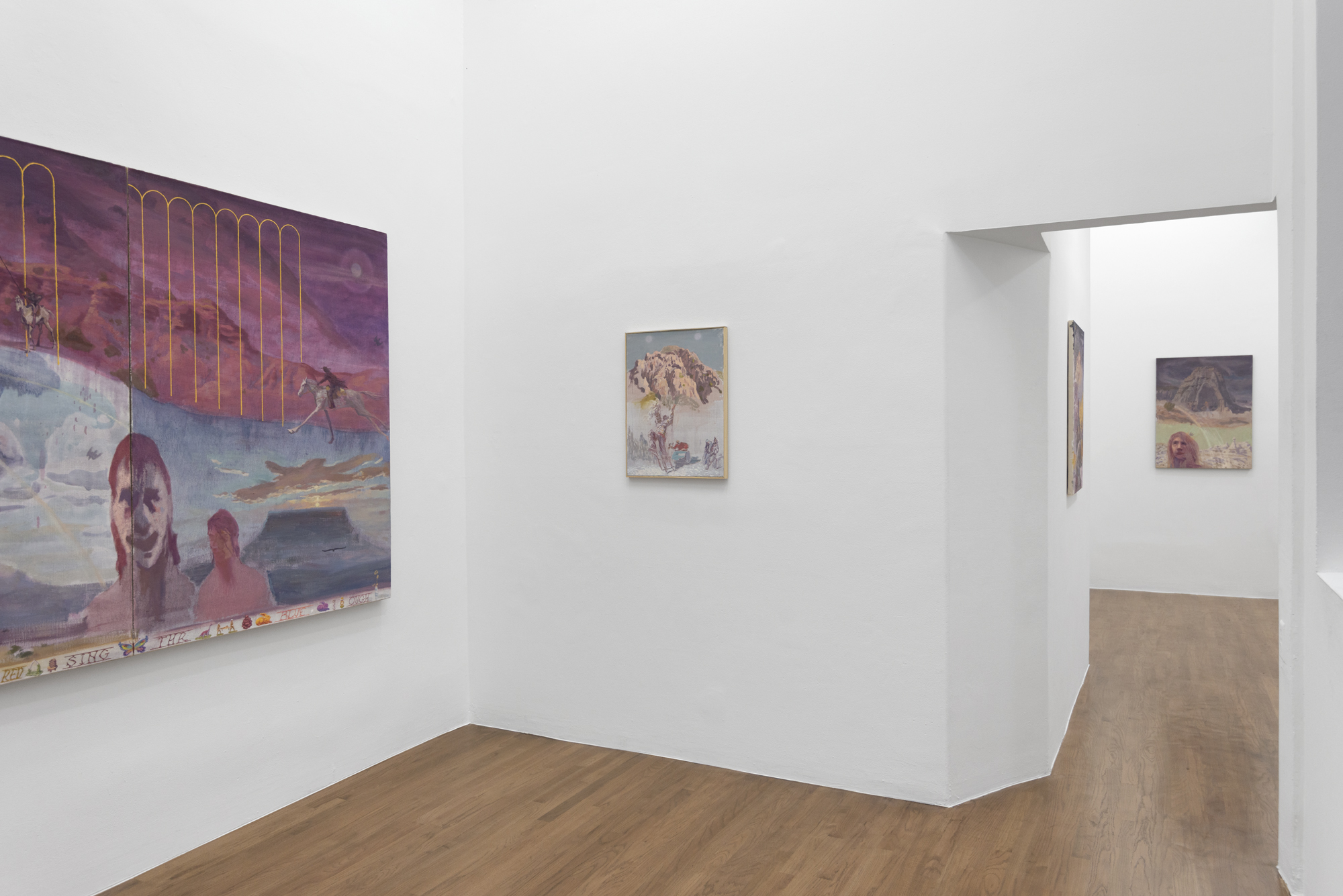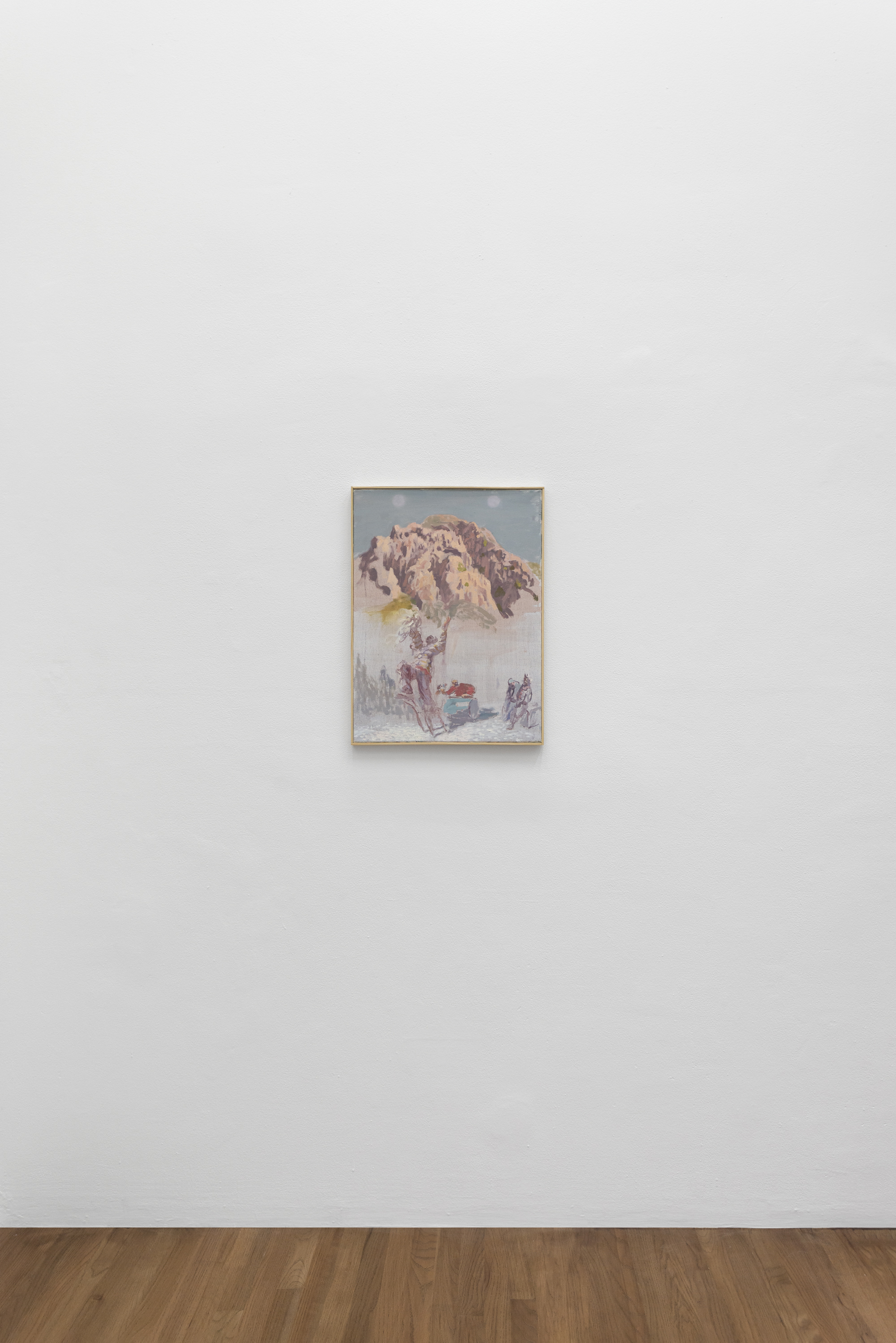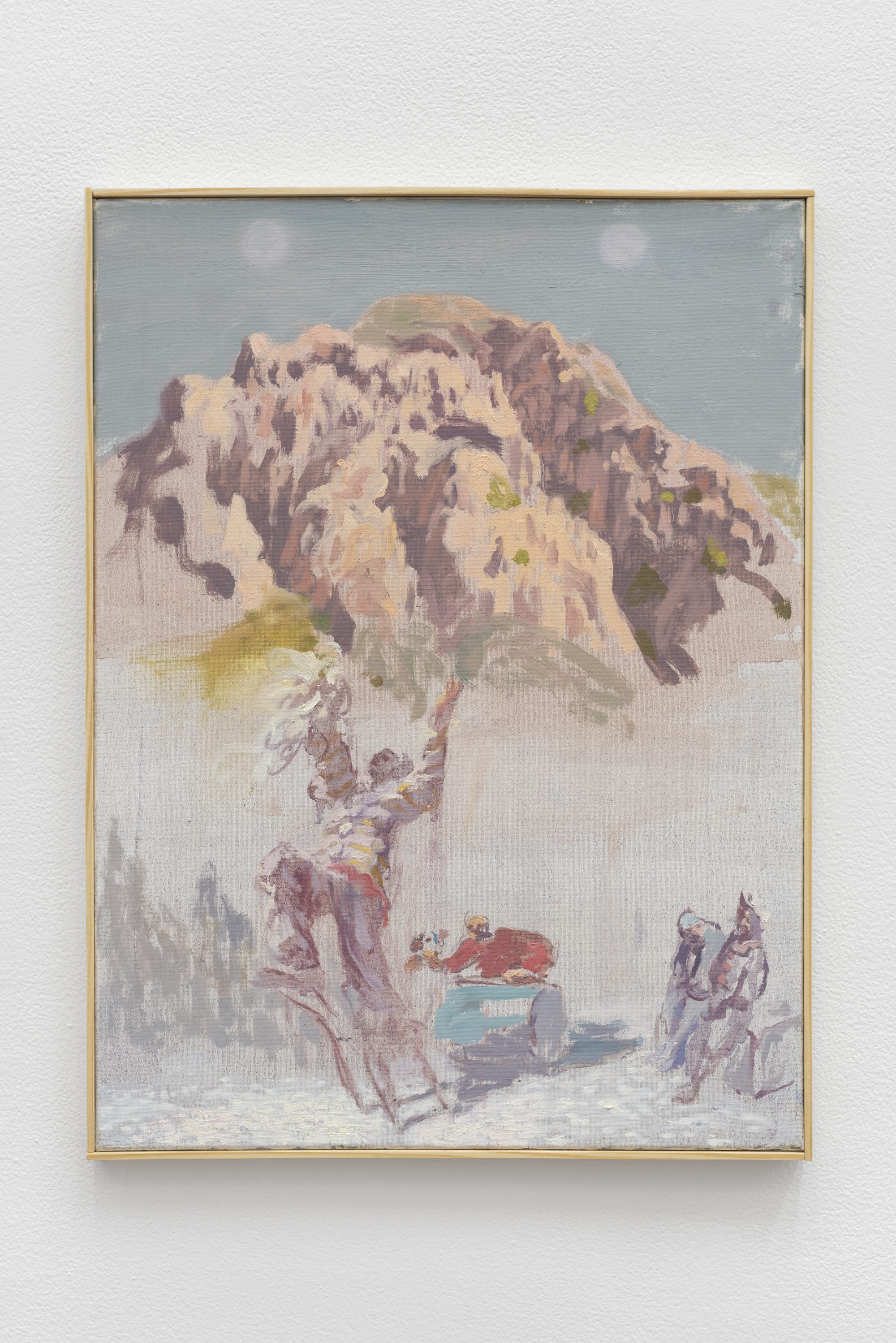 Performance for a Hillside, after Daumier, Oil on canvas, 18 x 24 in, 2021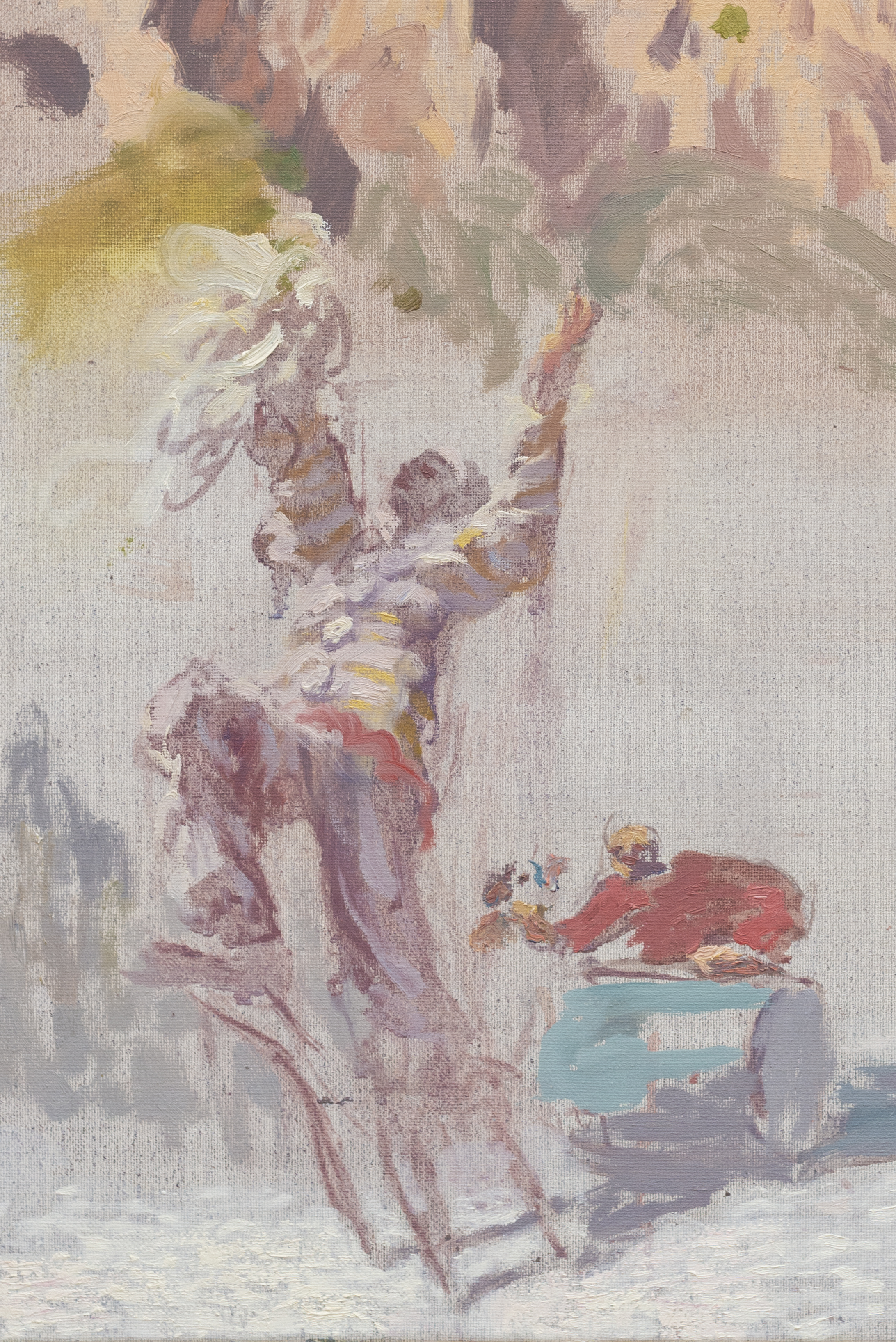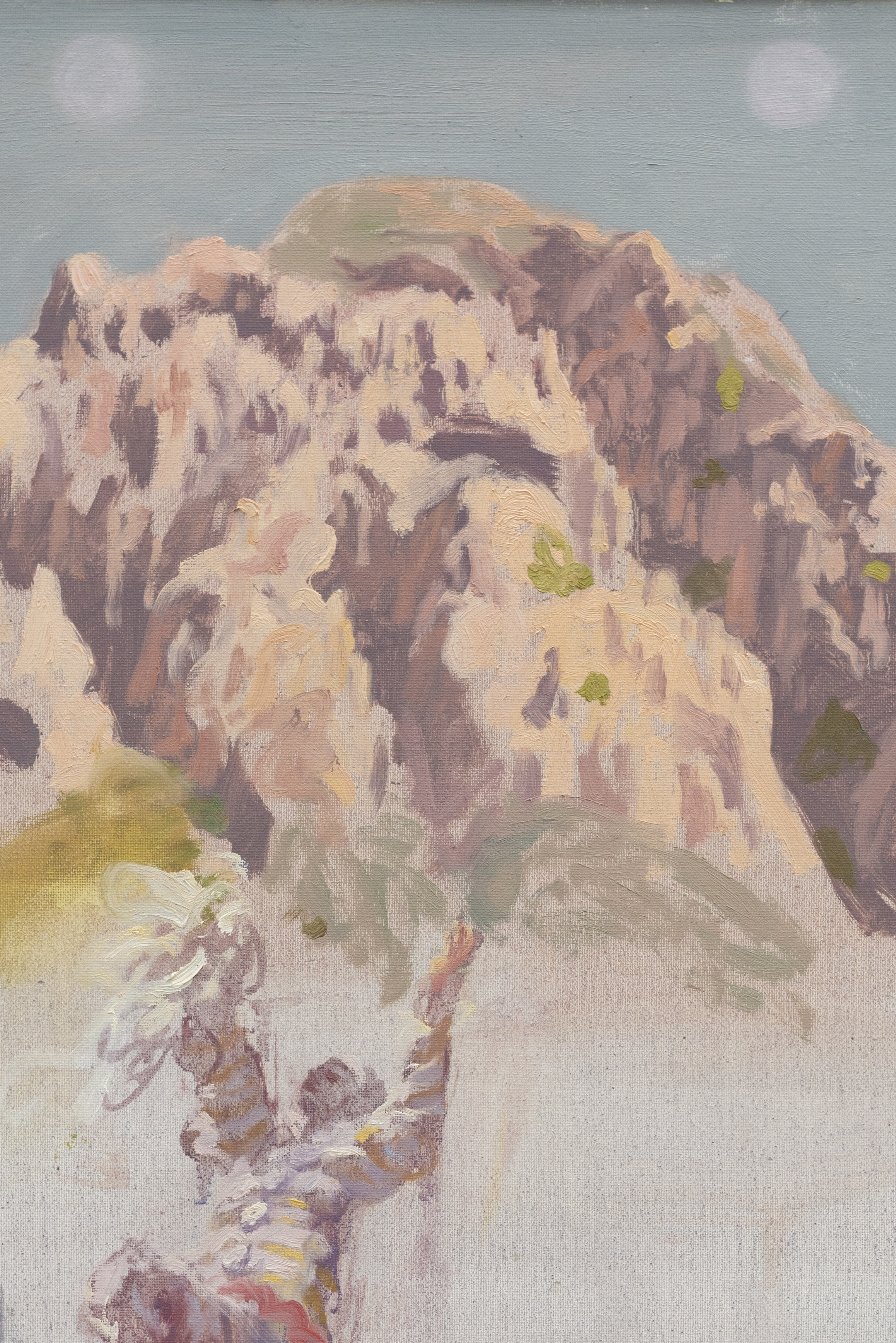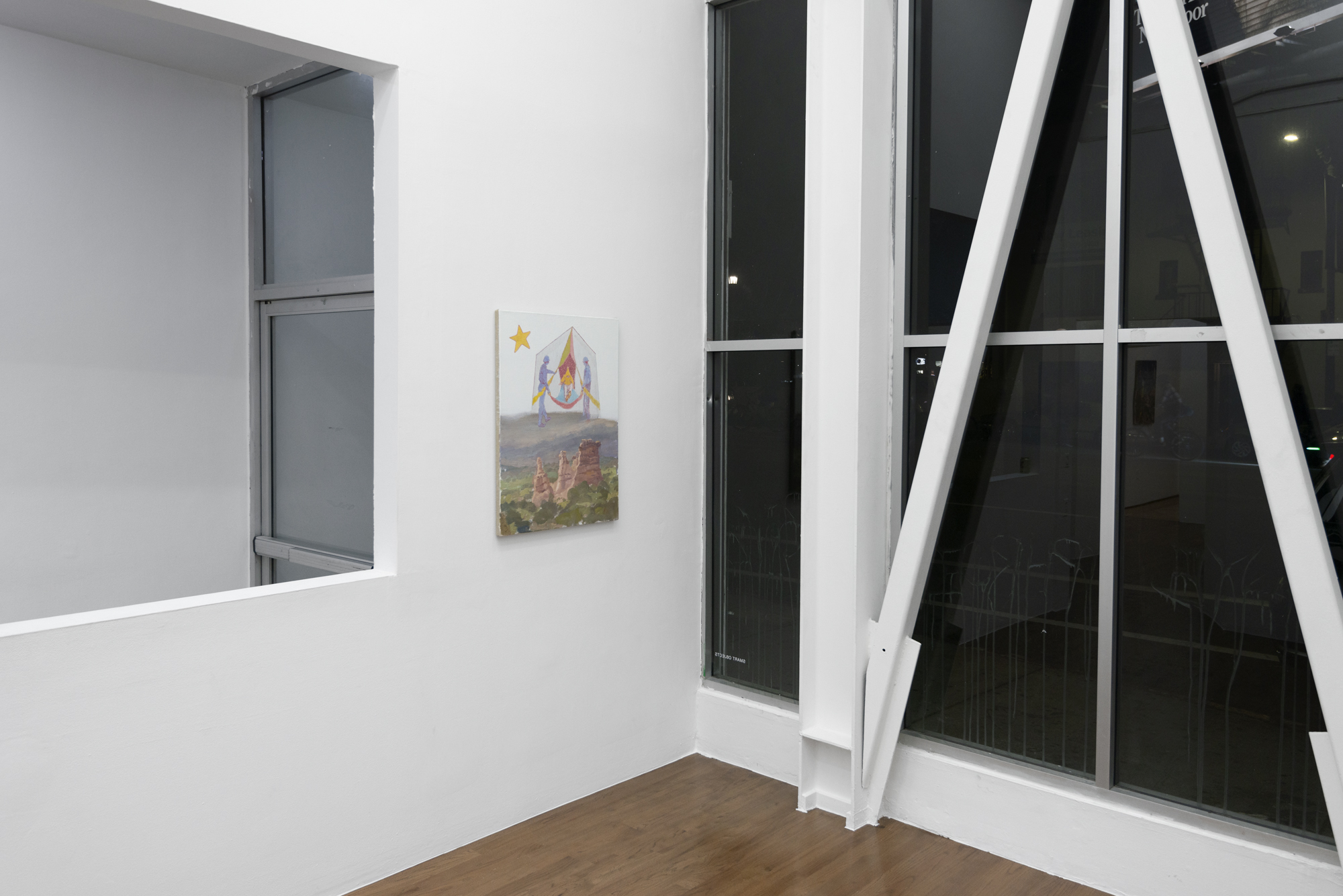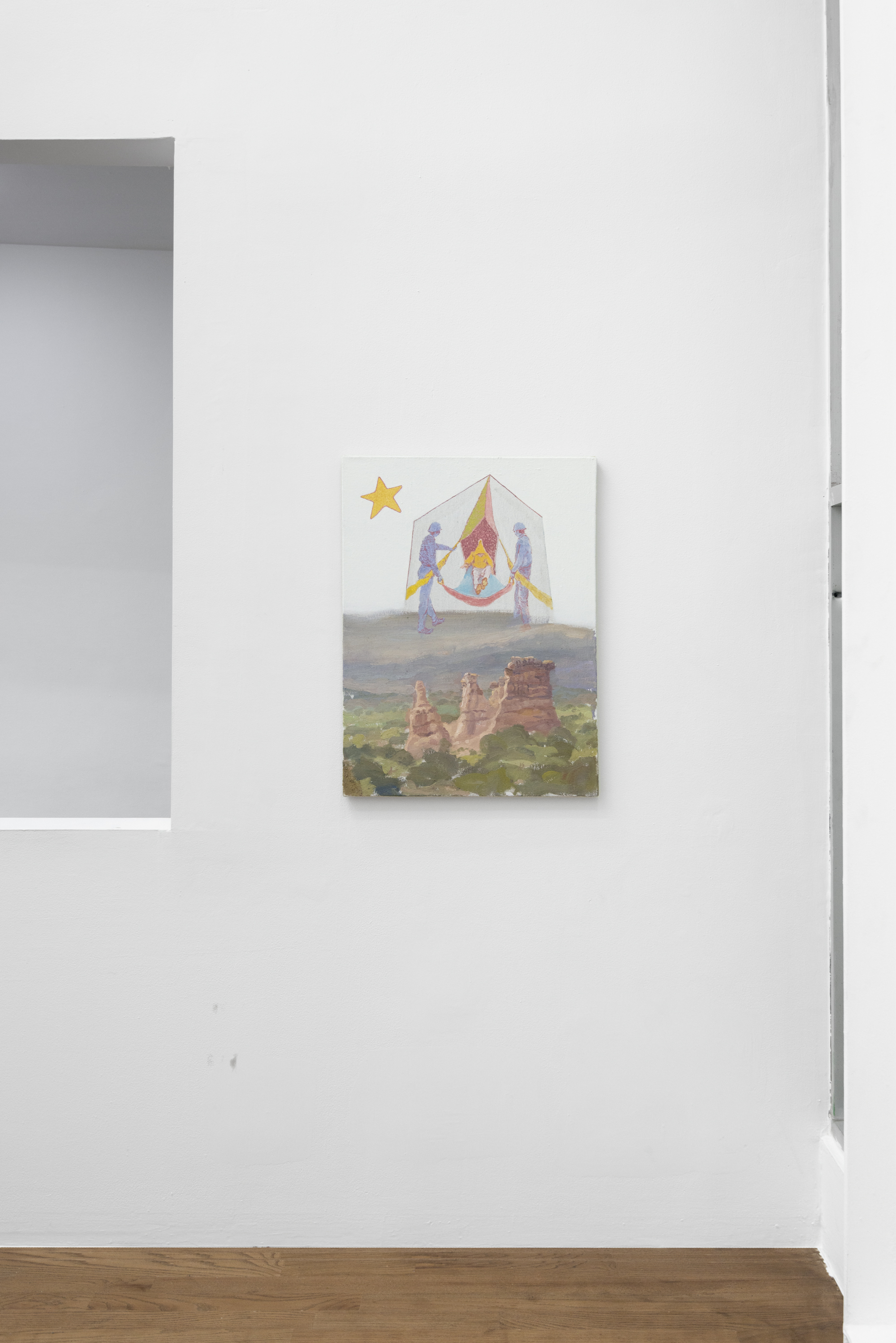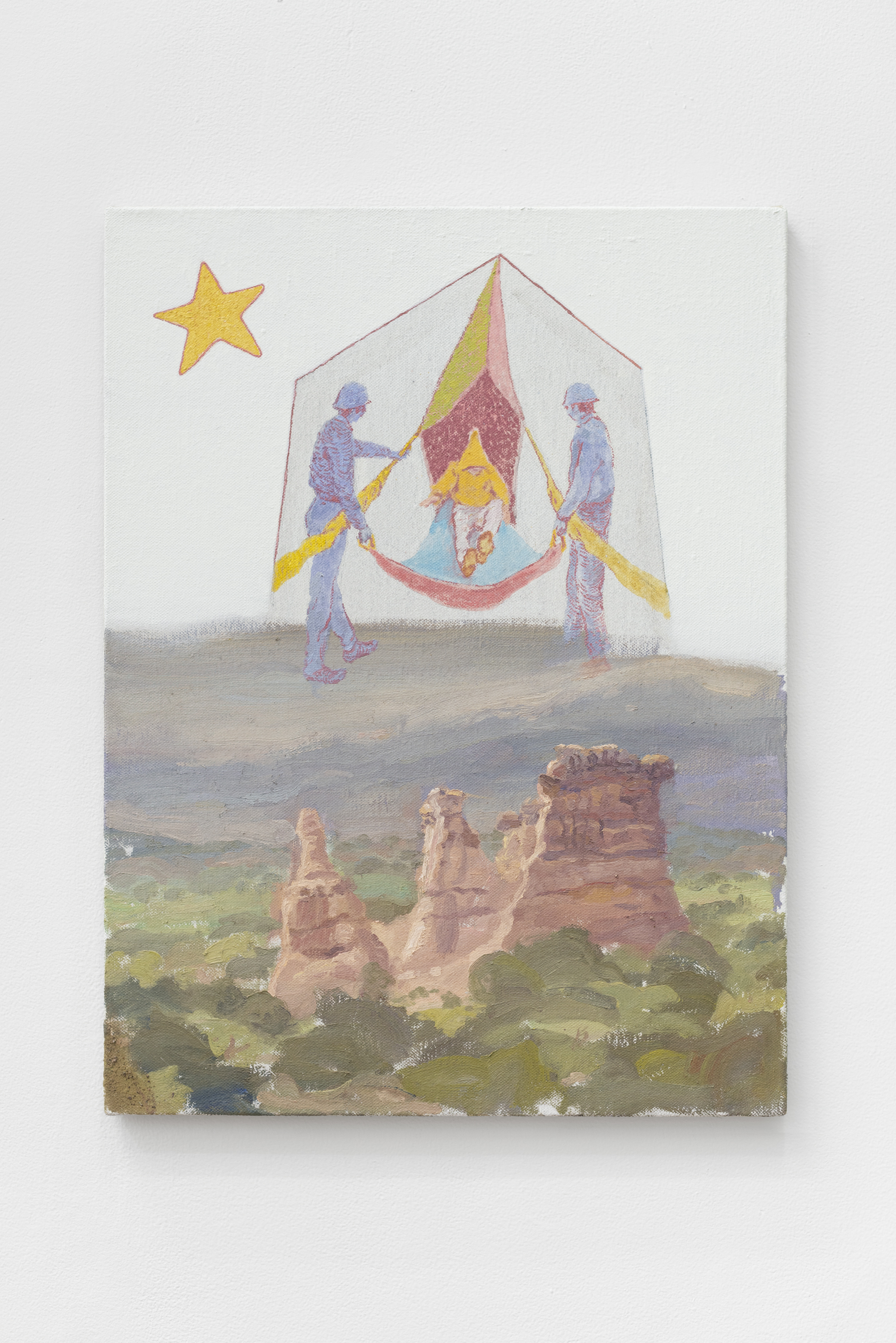 Emergence, Oil on jute, 24 x 32 in, 2021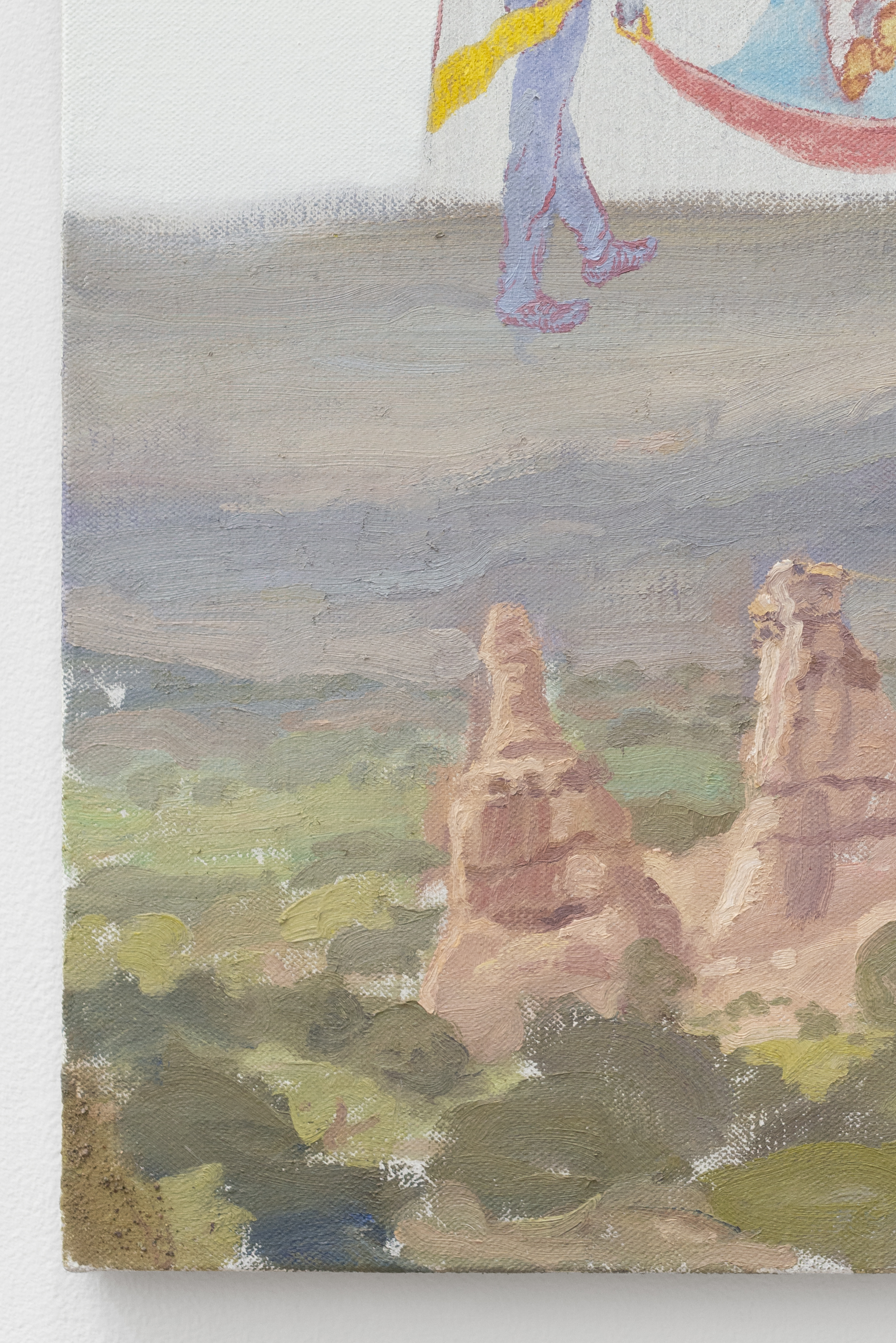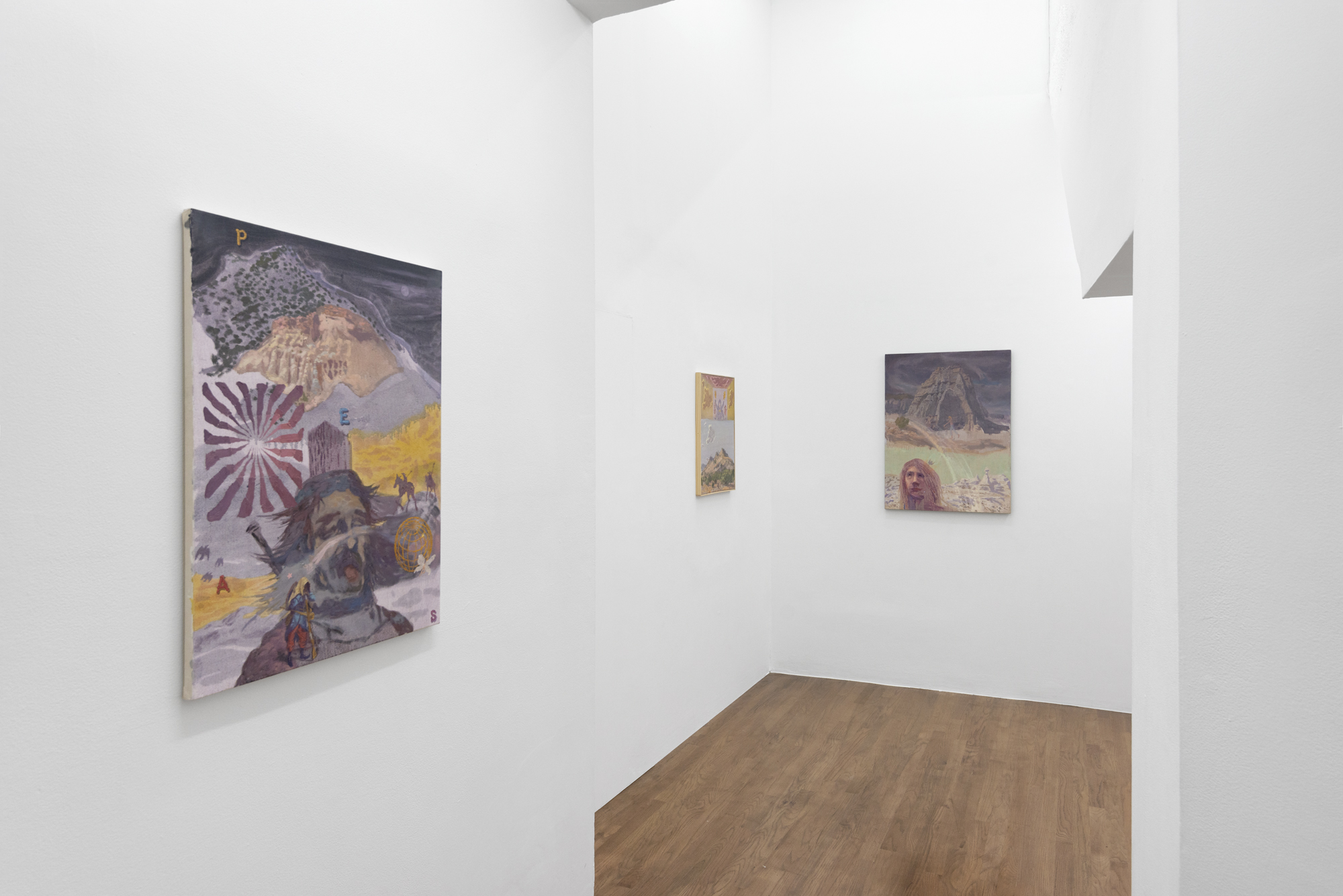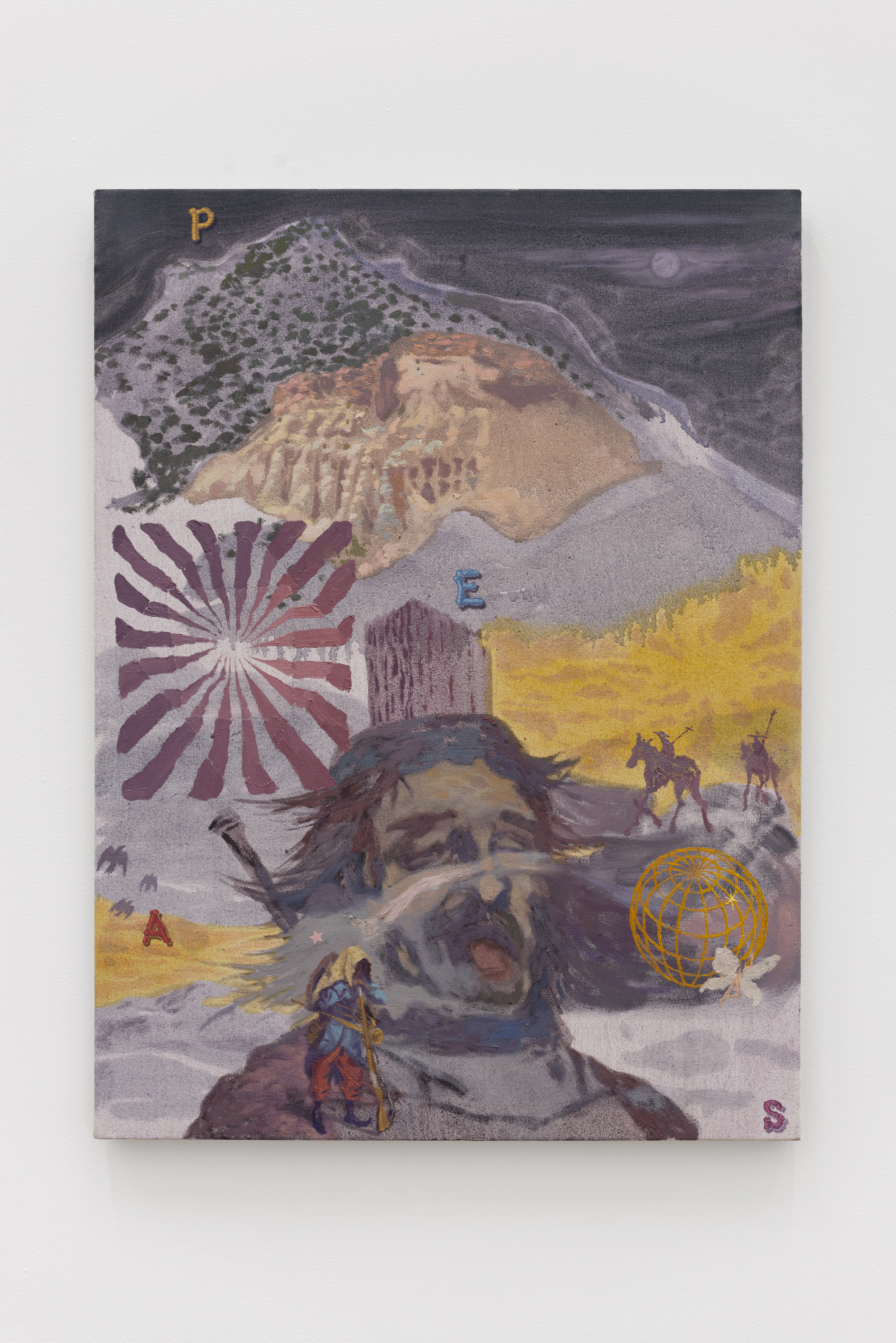 Peas, Oil on canvas, 24 x 32 in, 2021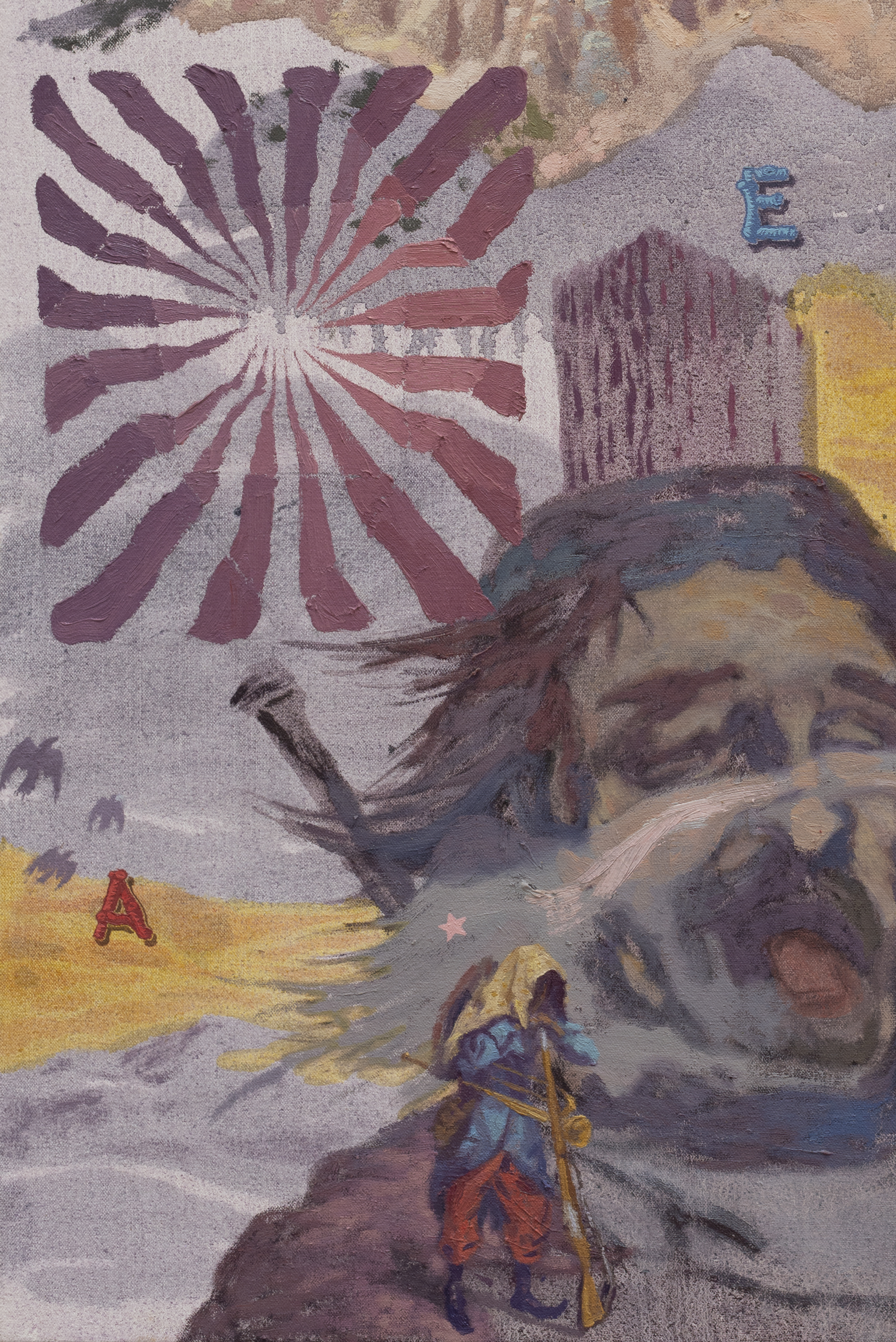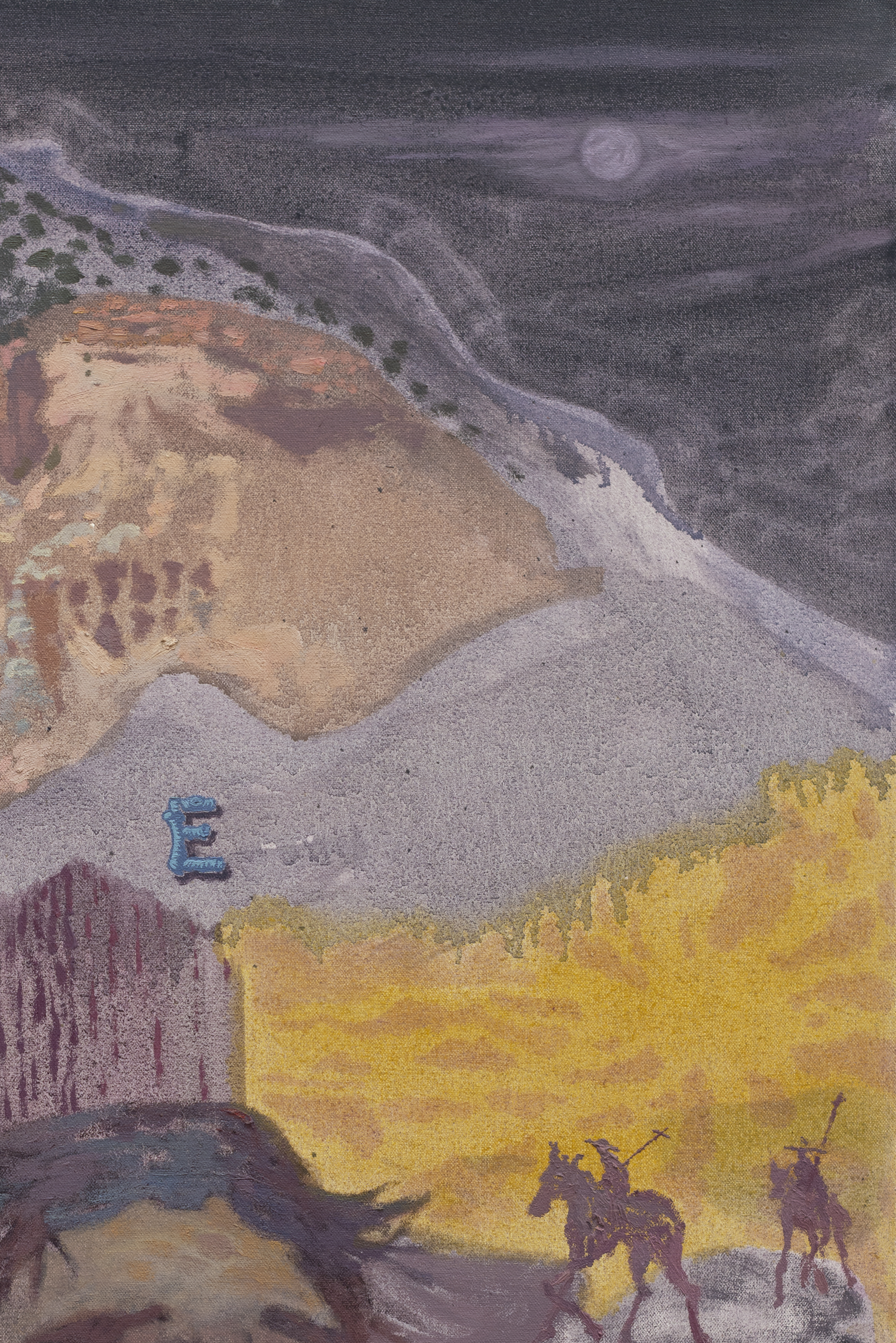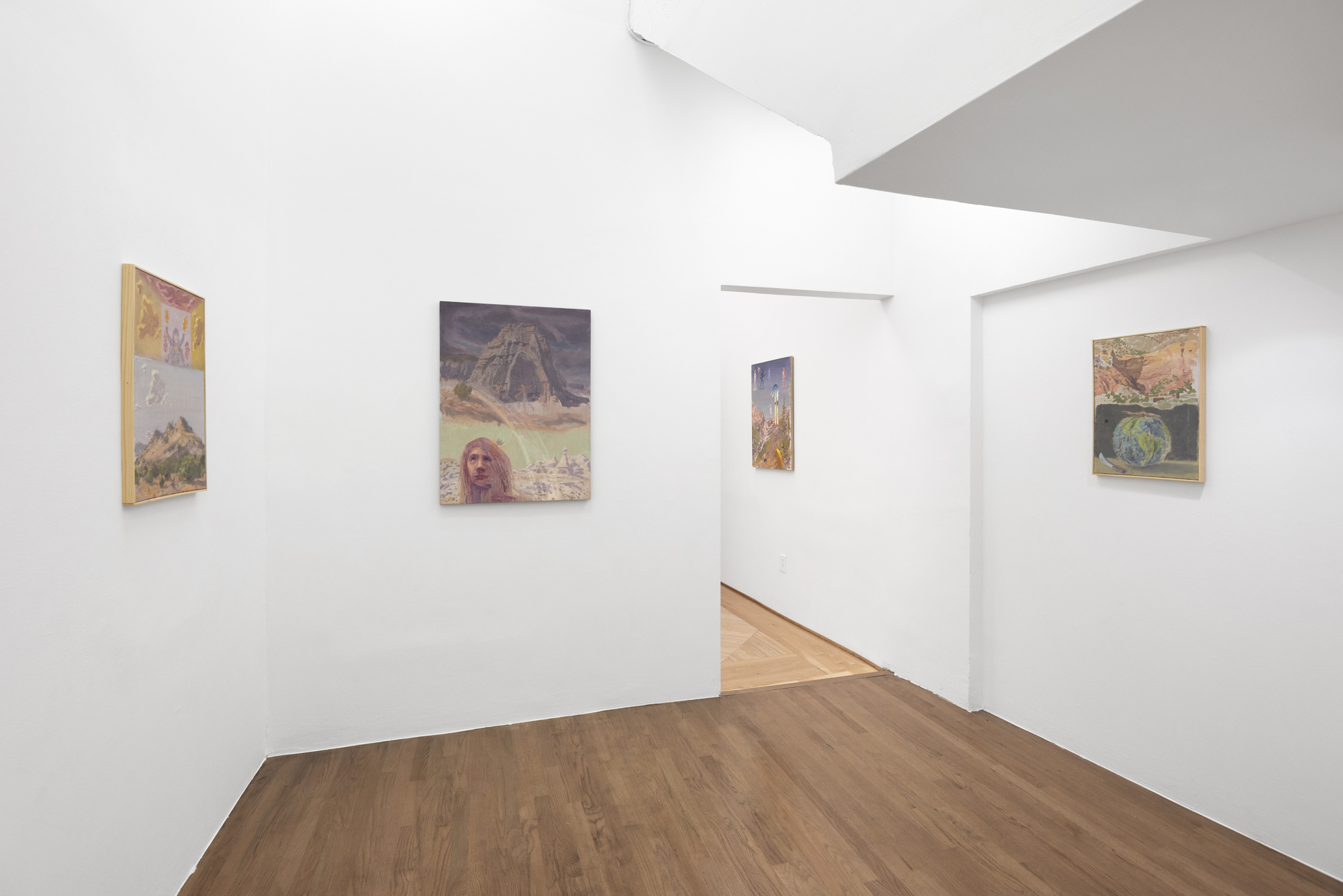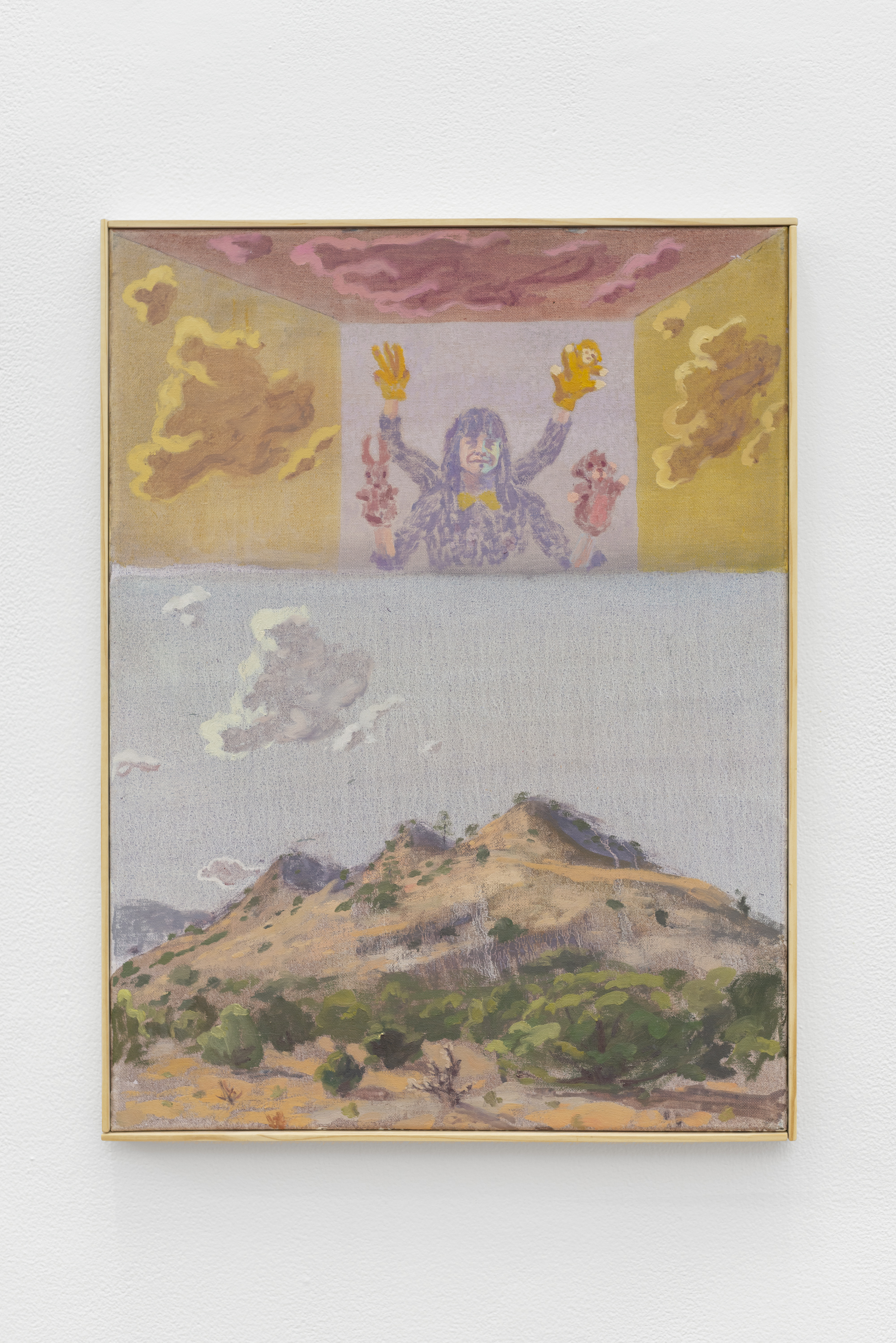 The Conductor, Oil on canvas, 18 x 24 in, 2021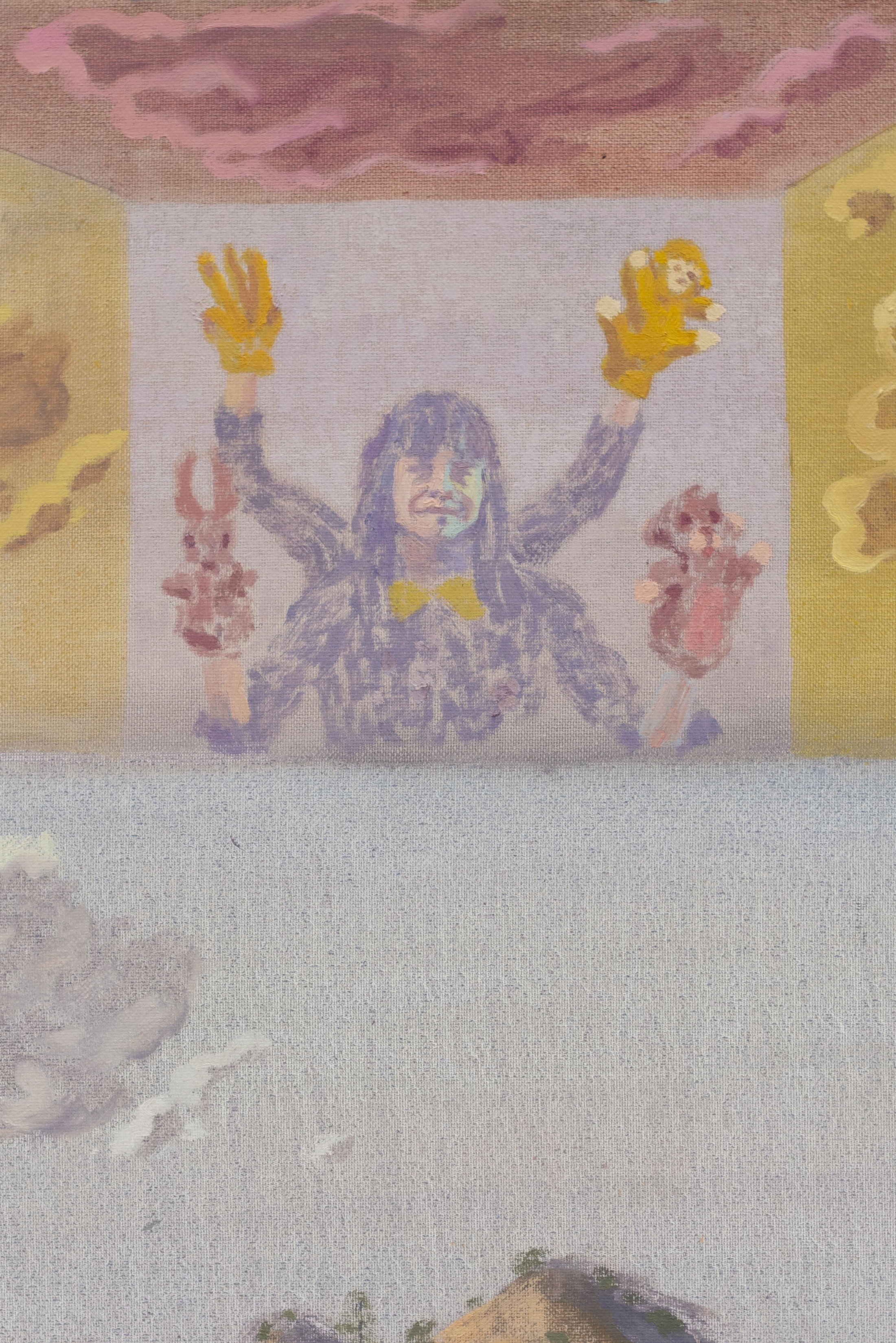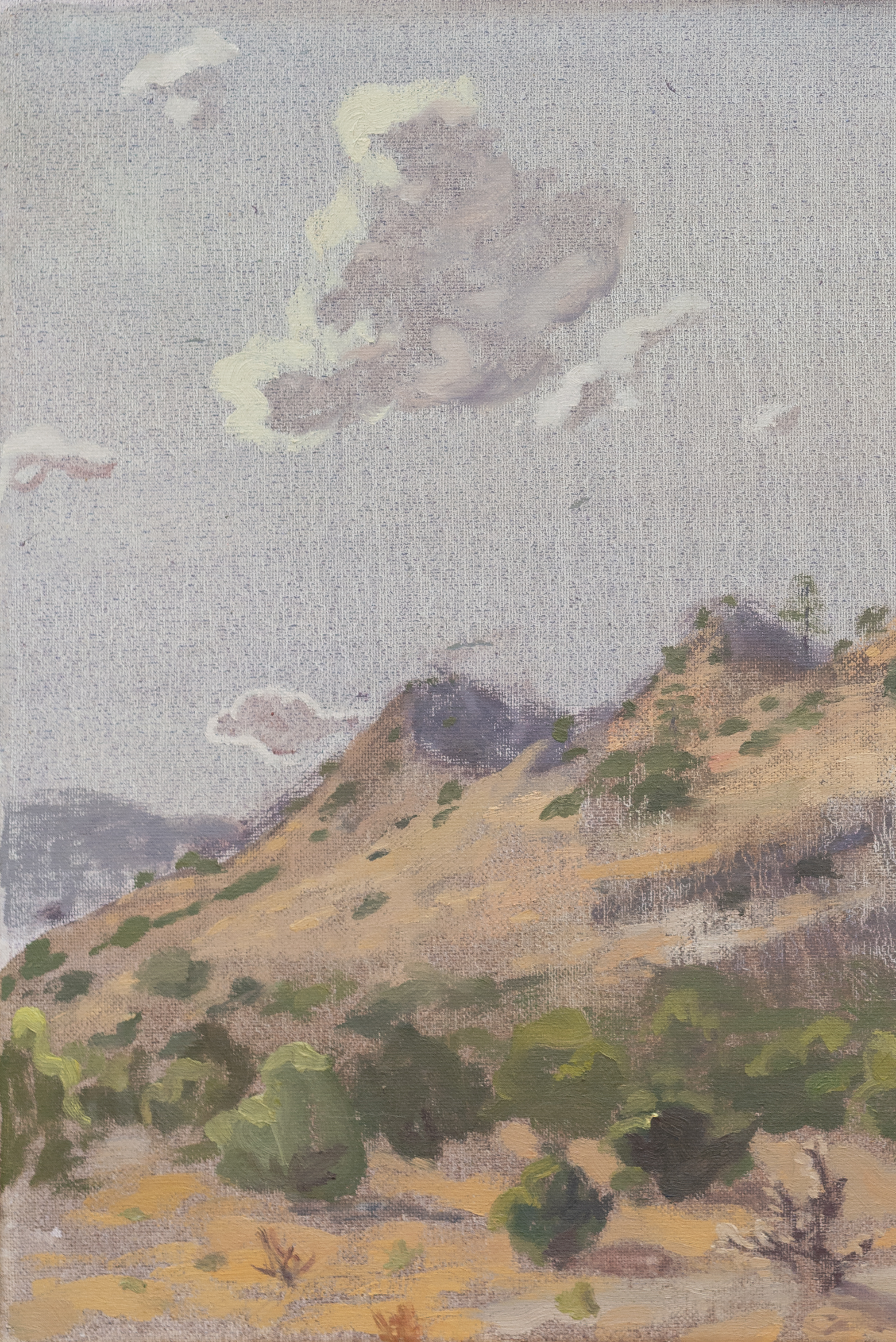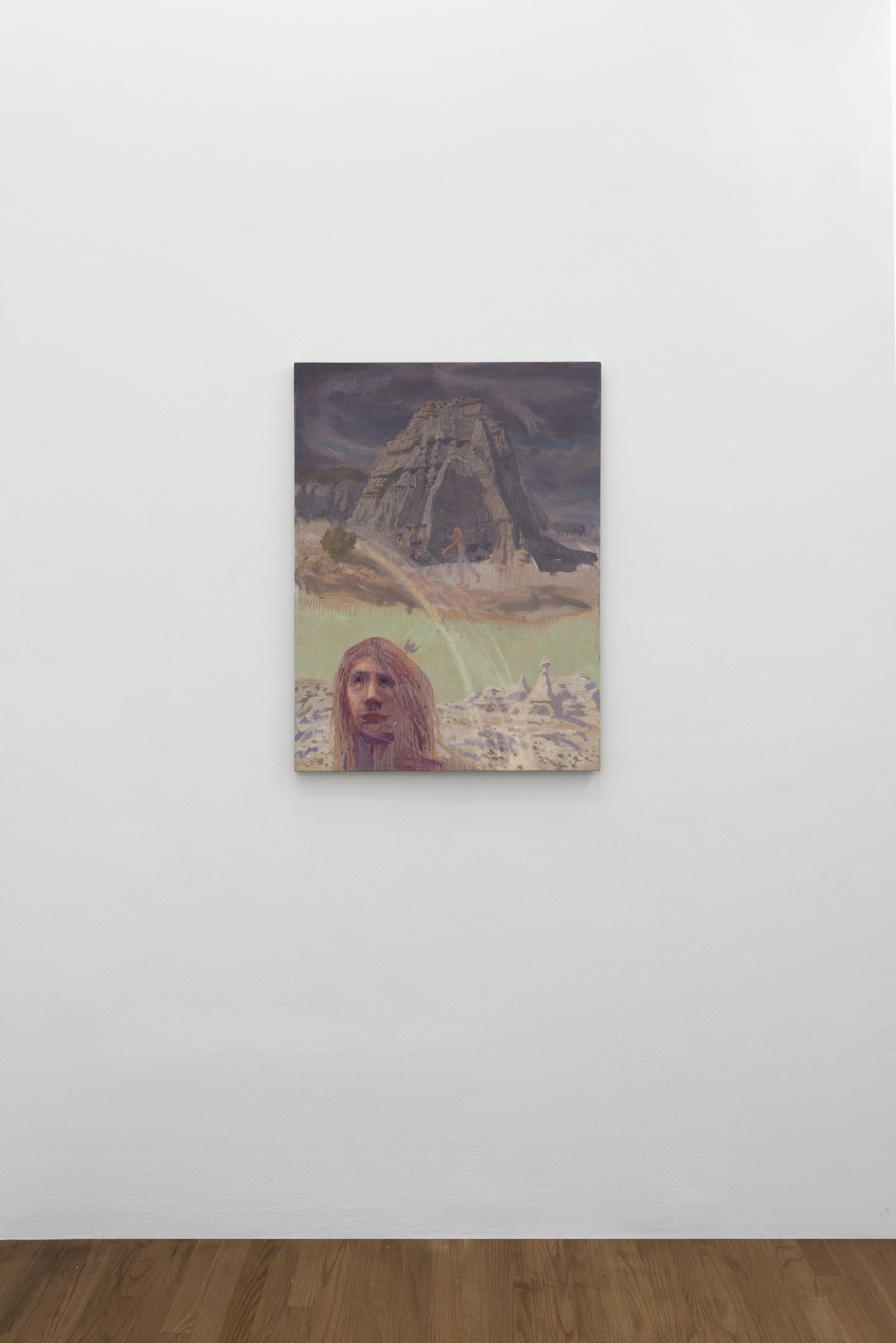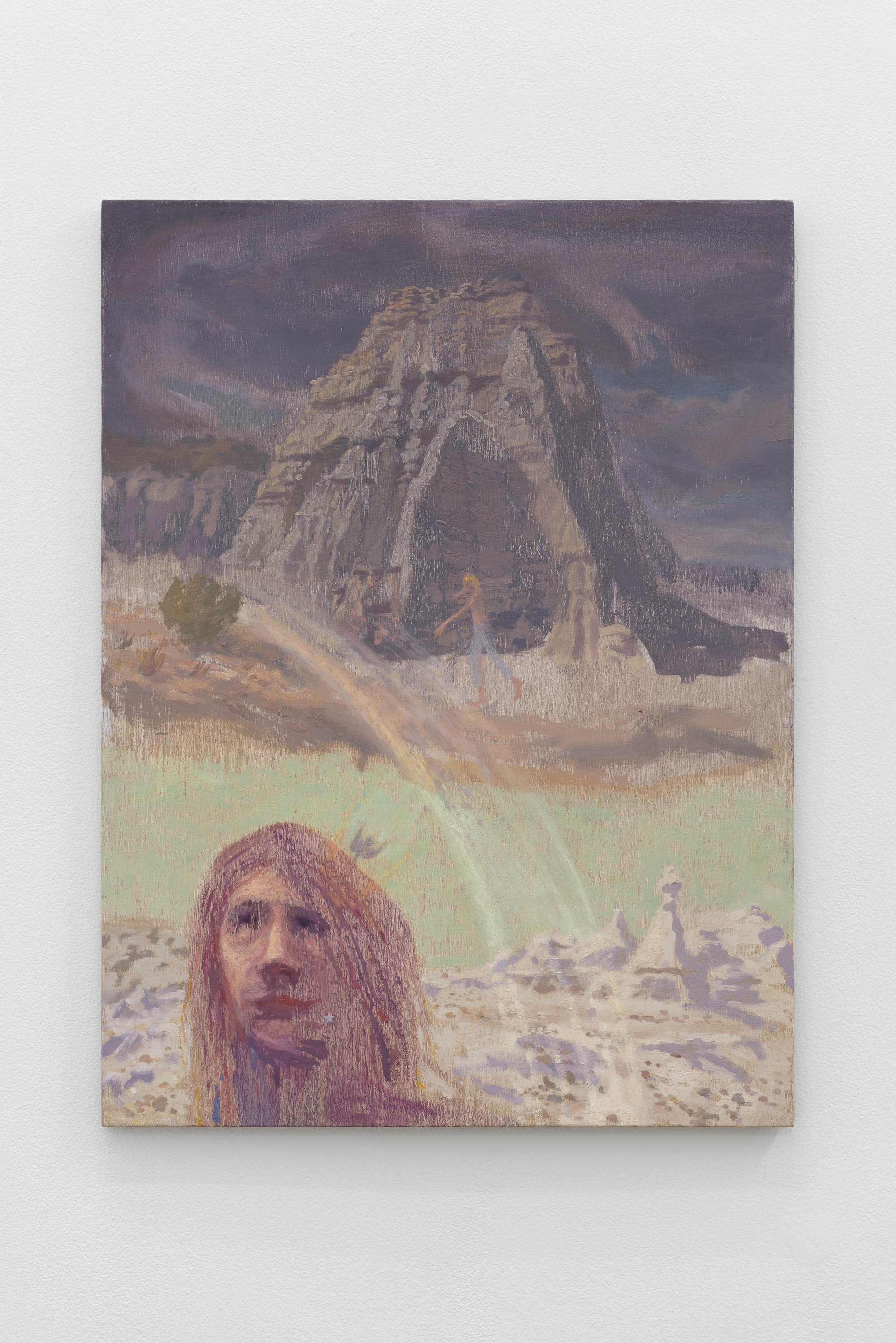 An Annunciation, Oil on canvas, 27 x 36 in, 2021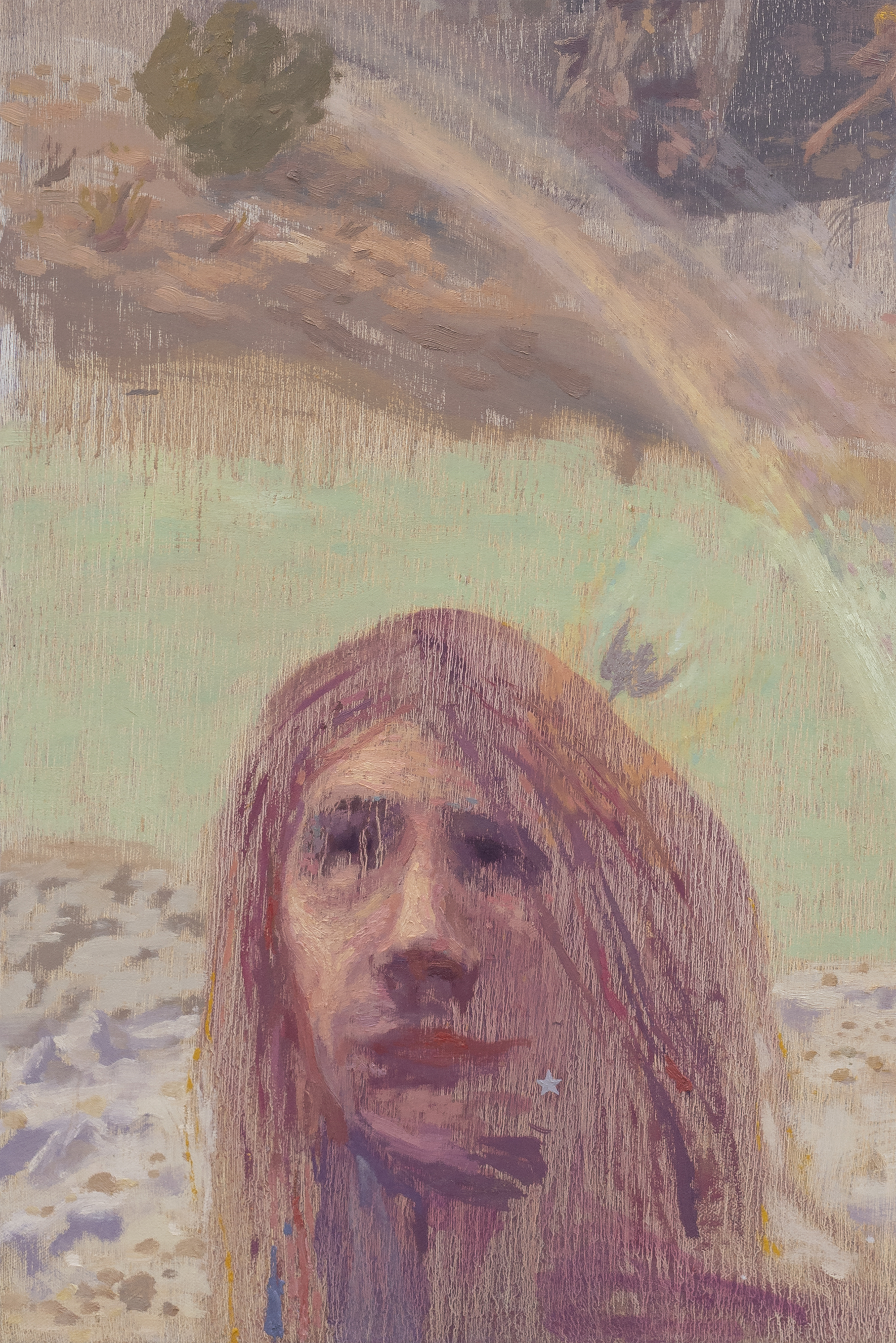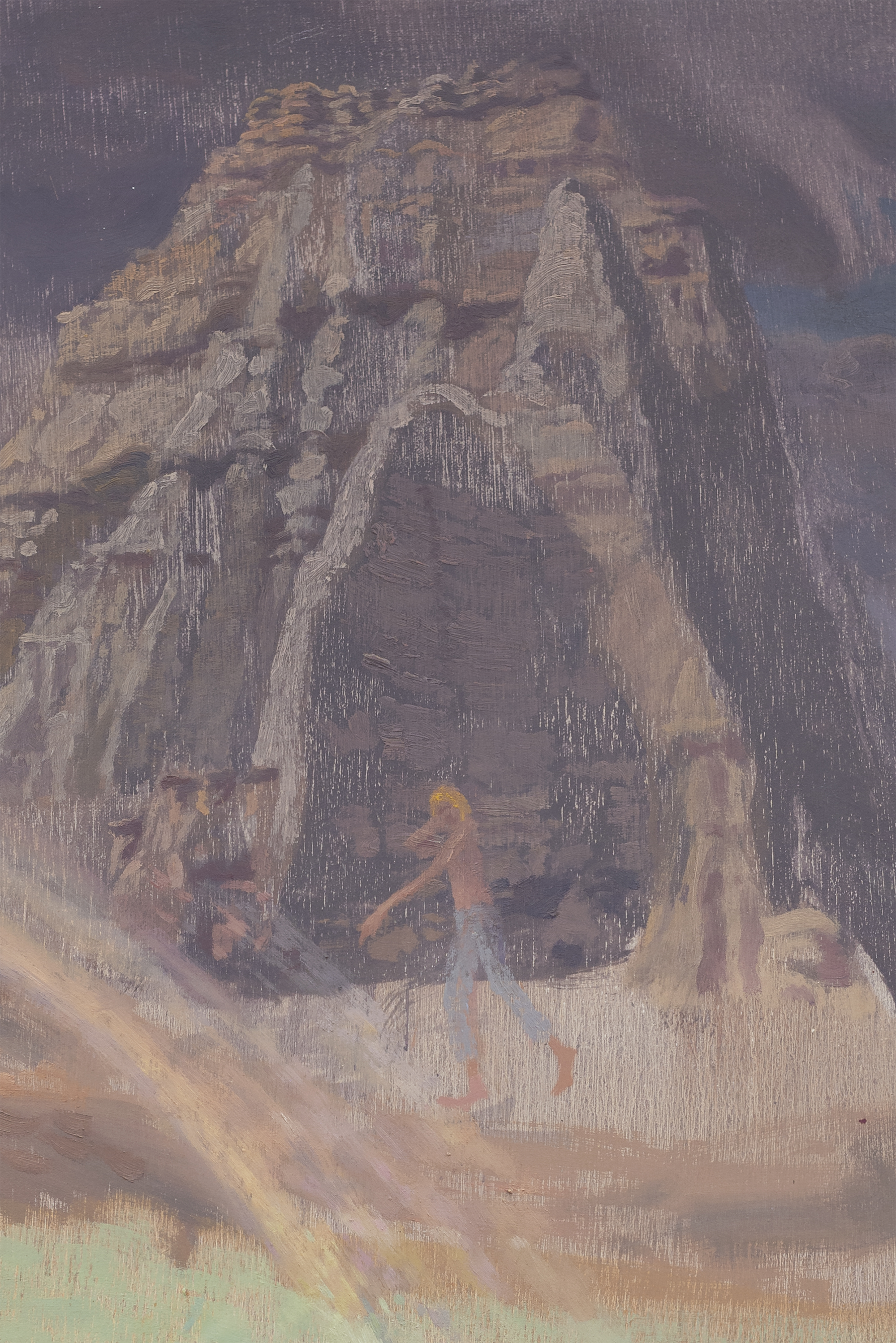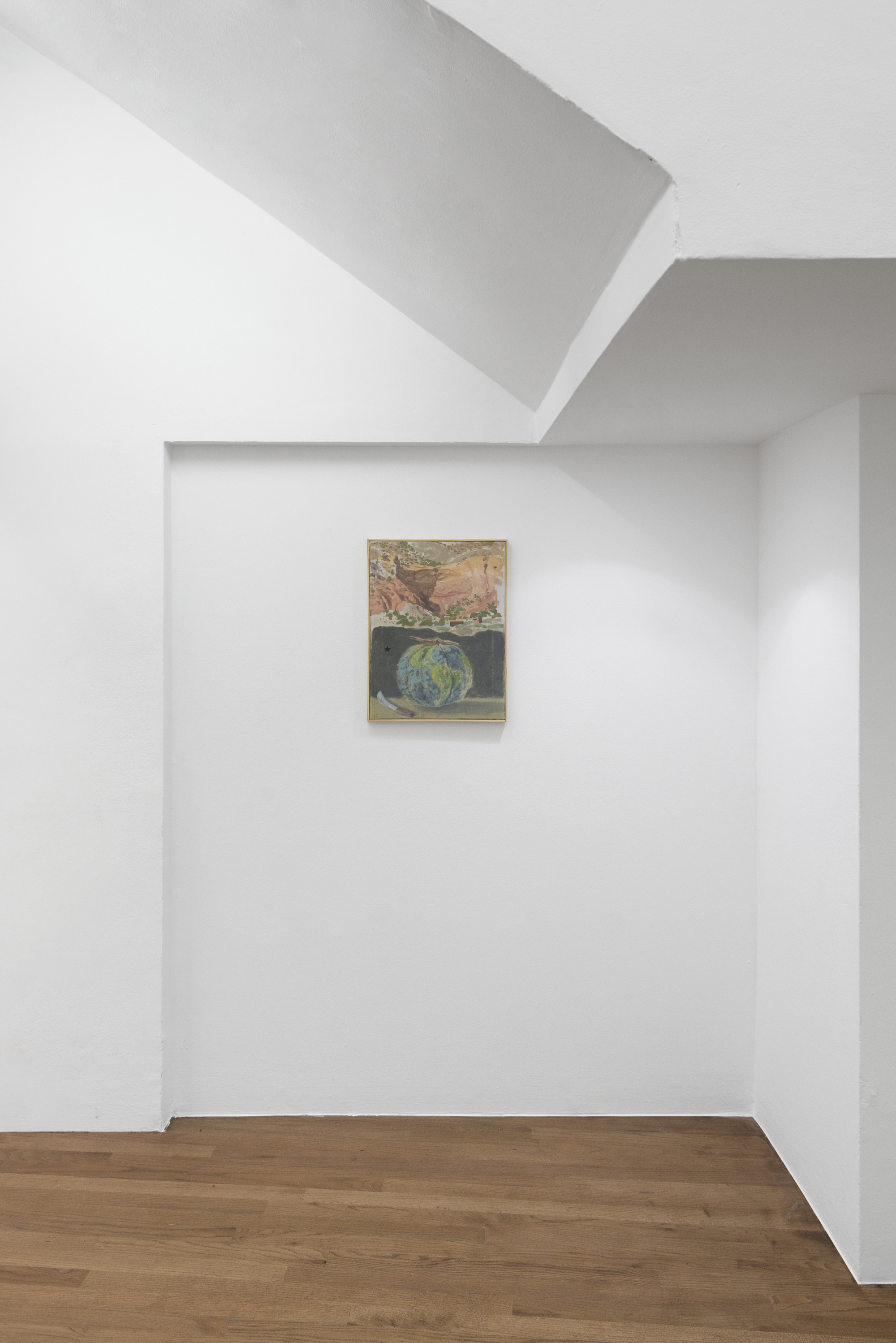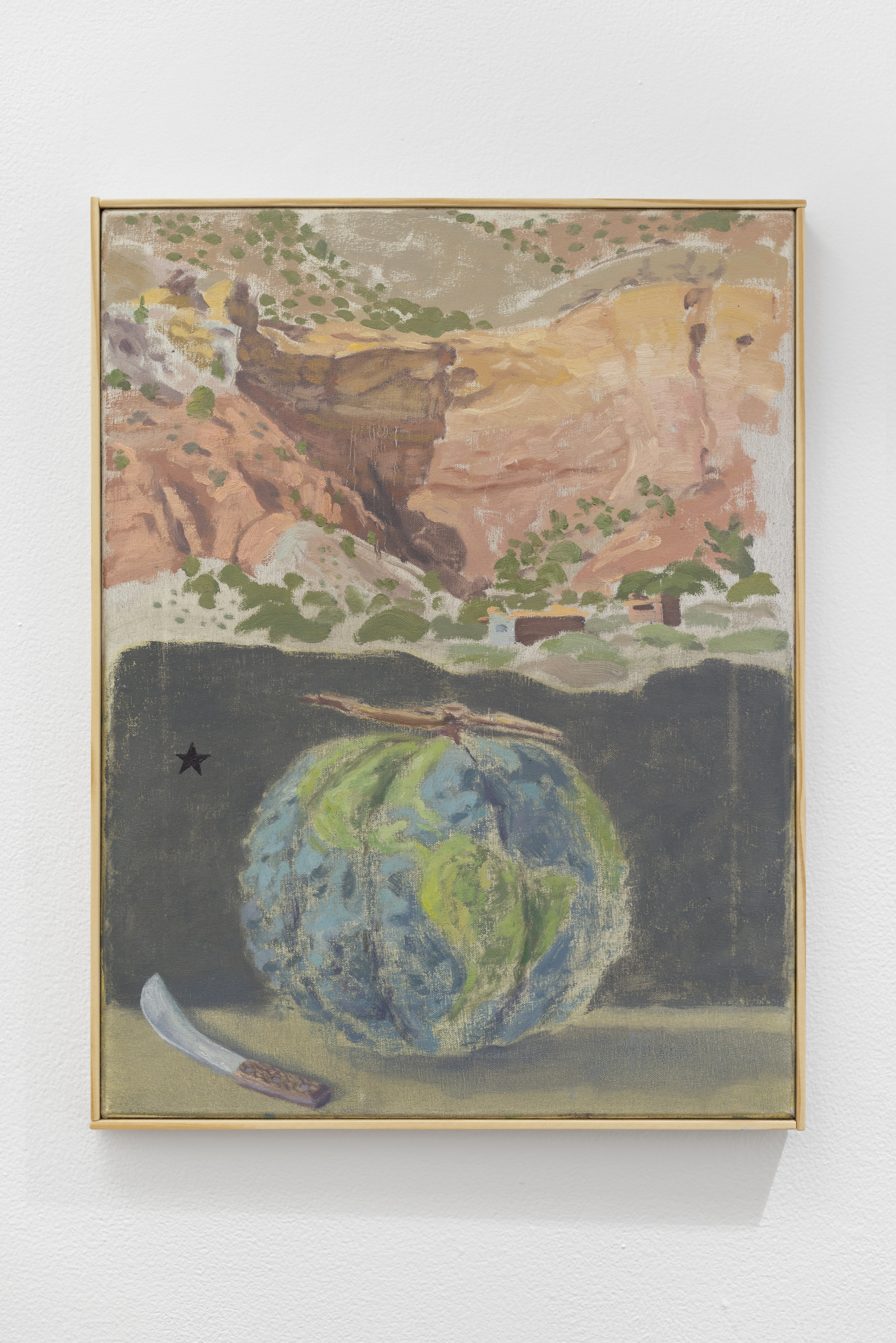 The Melon, after Manet, Oil on canvas, 16 x 21 in, 2021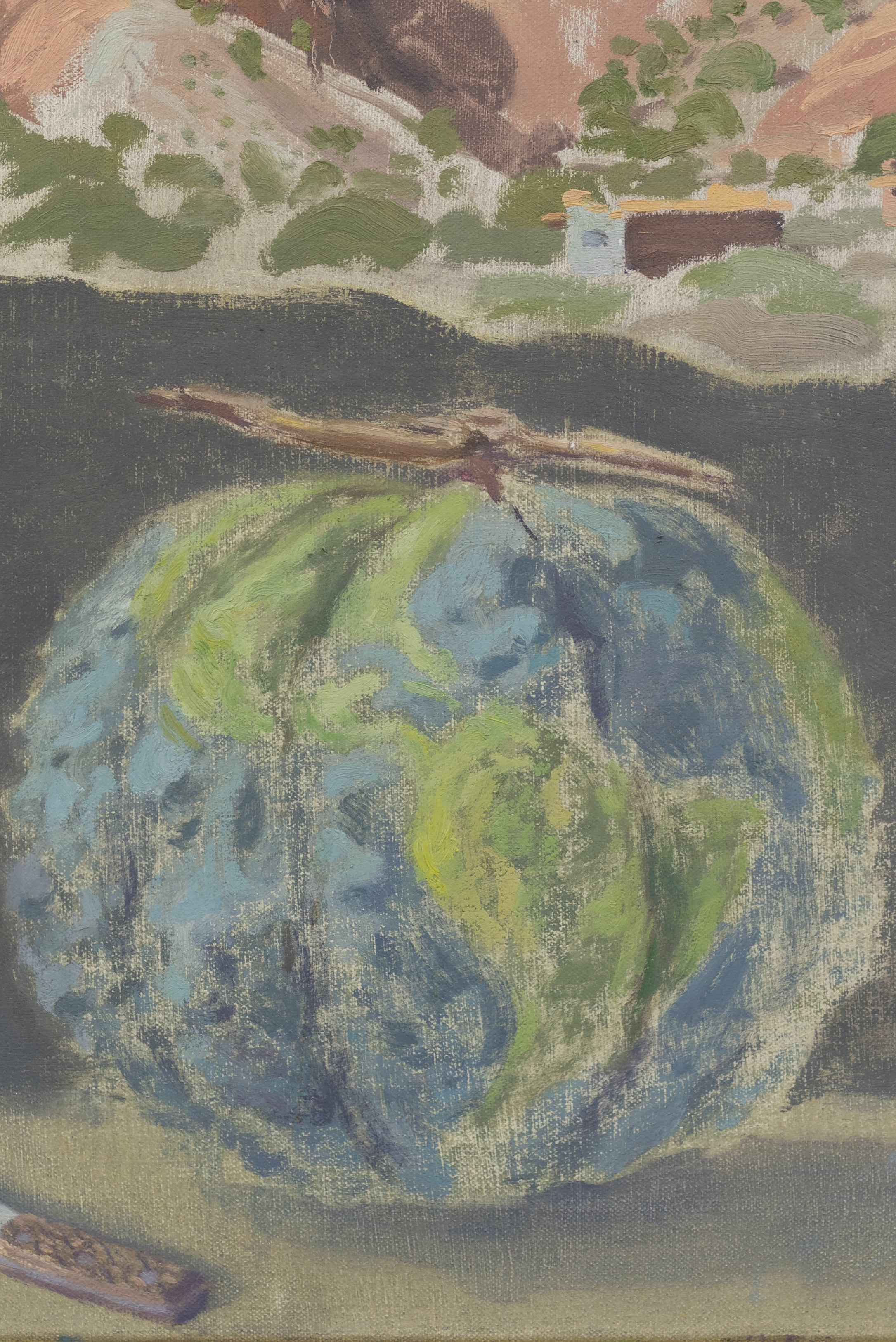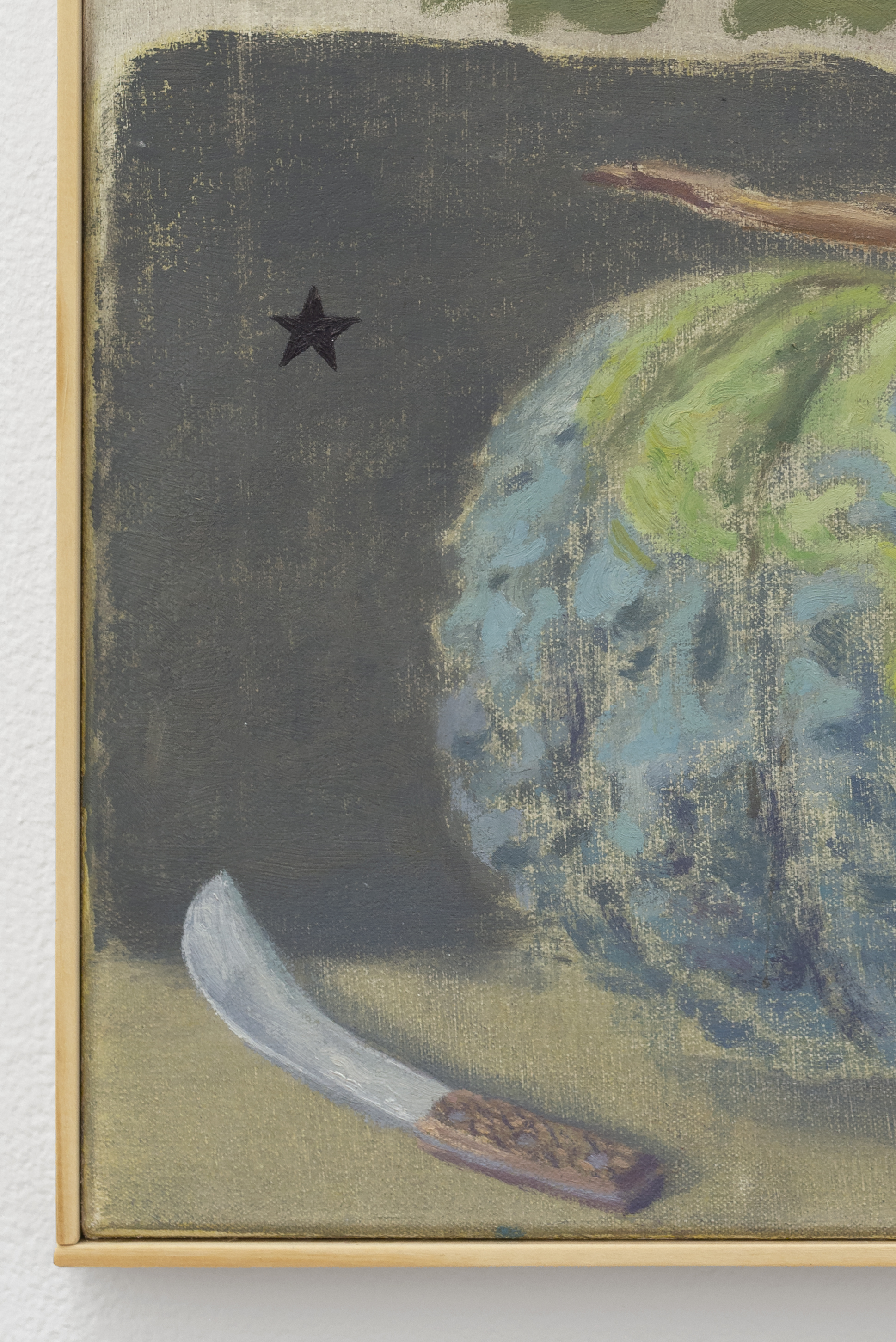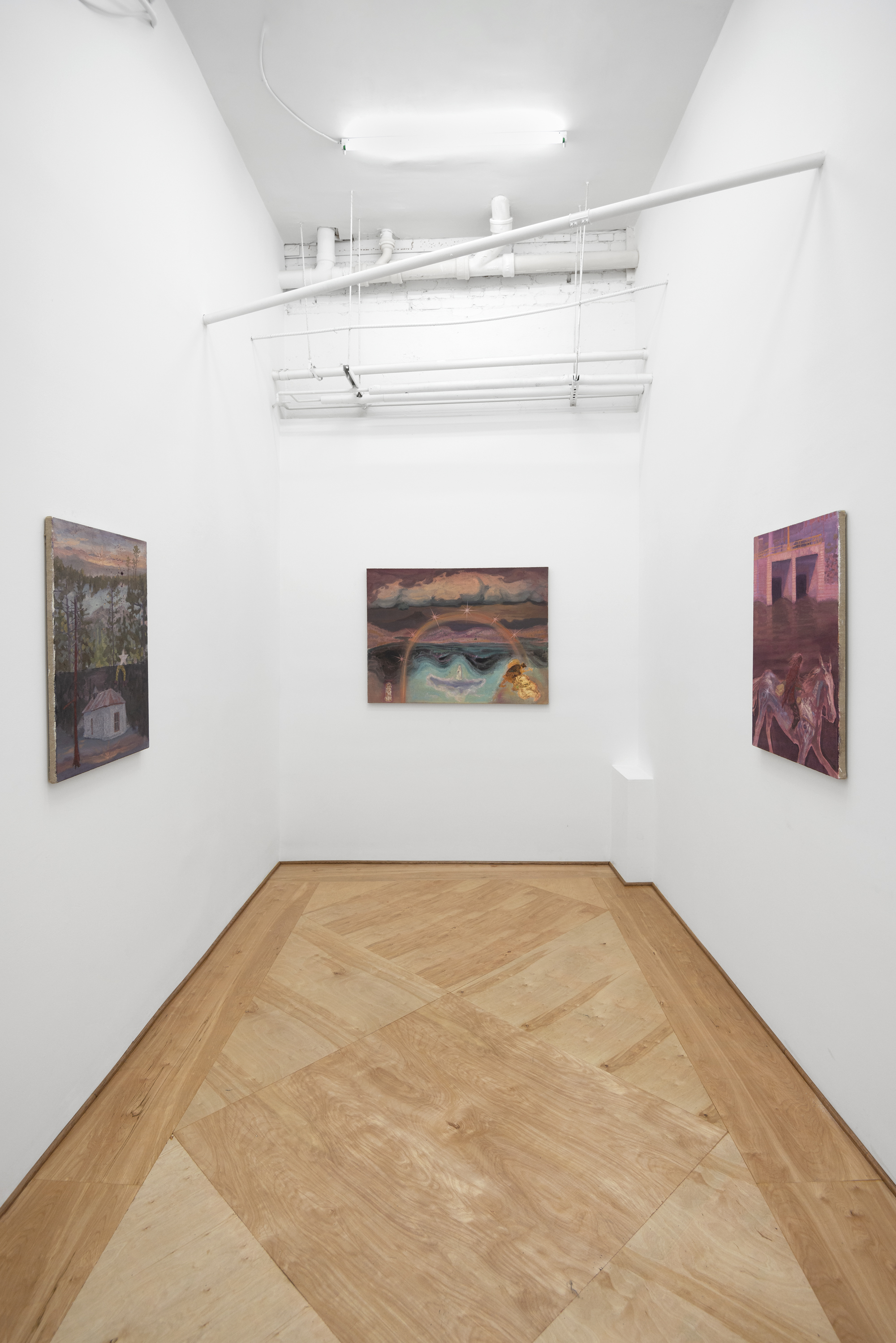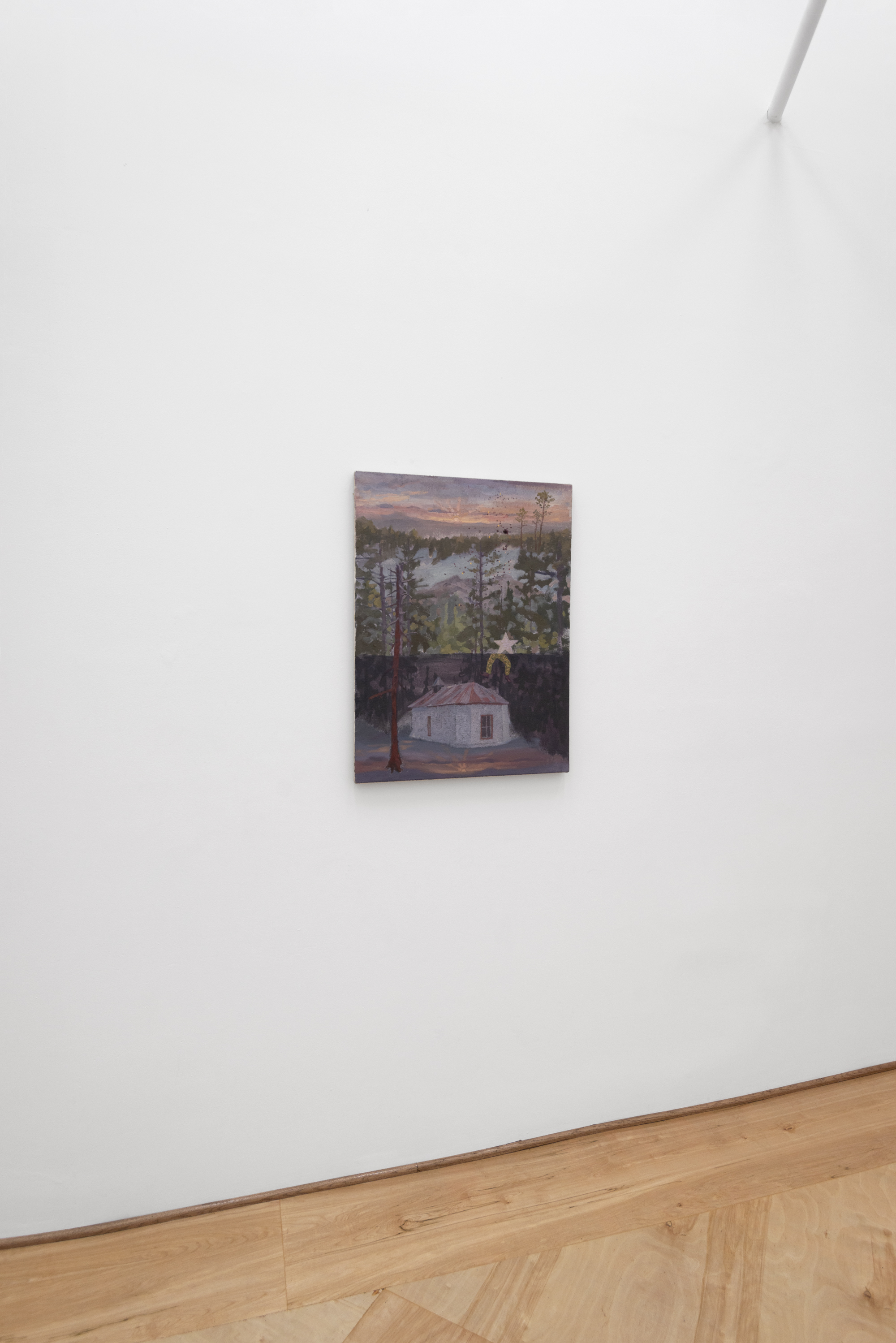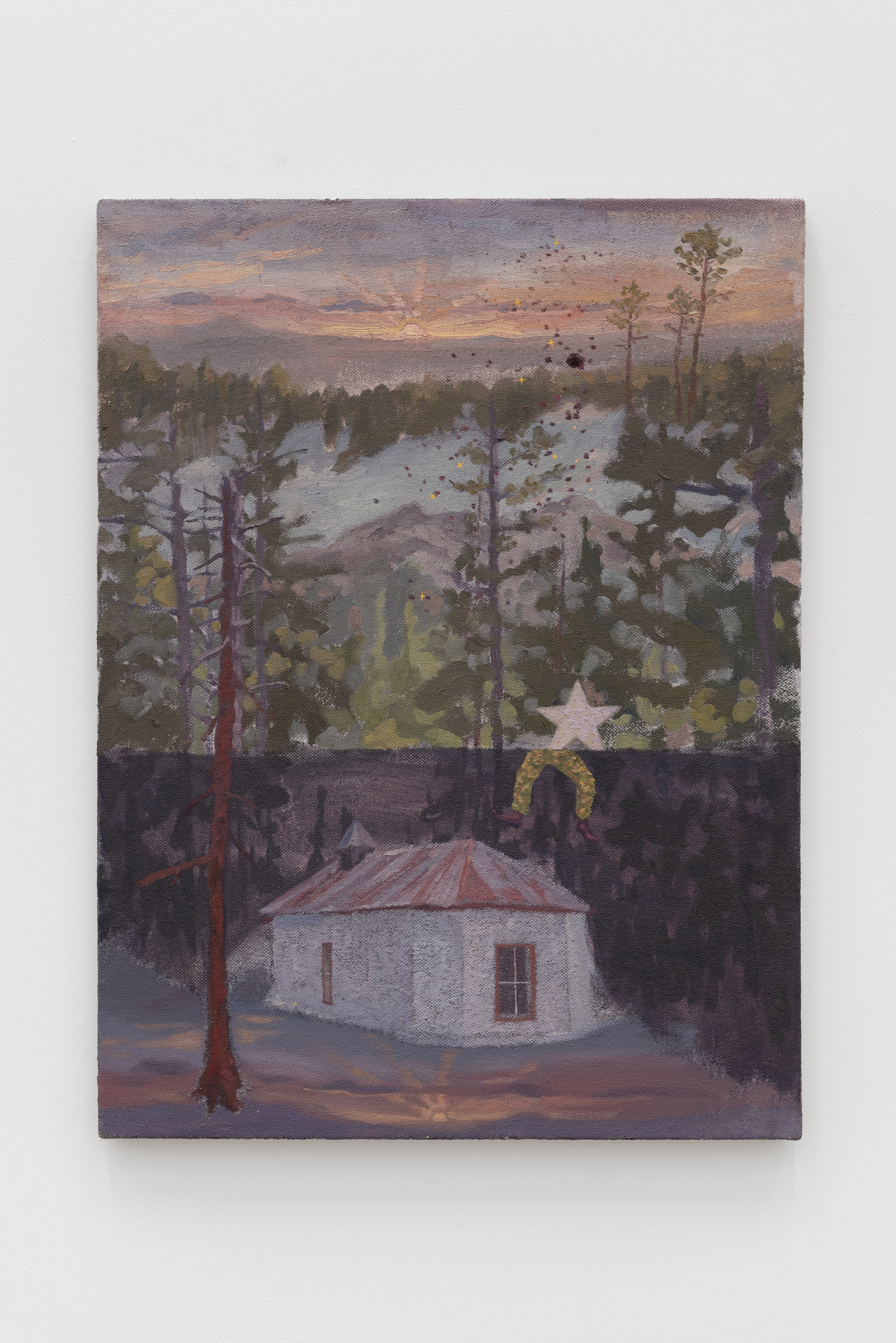 One Way Out, Oil on jute, 24 x 32 in, 2021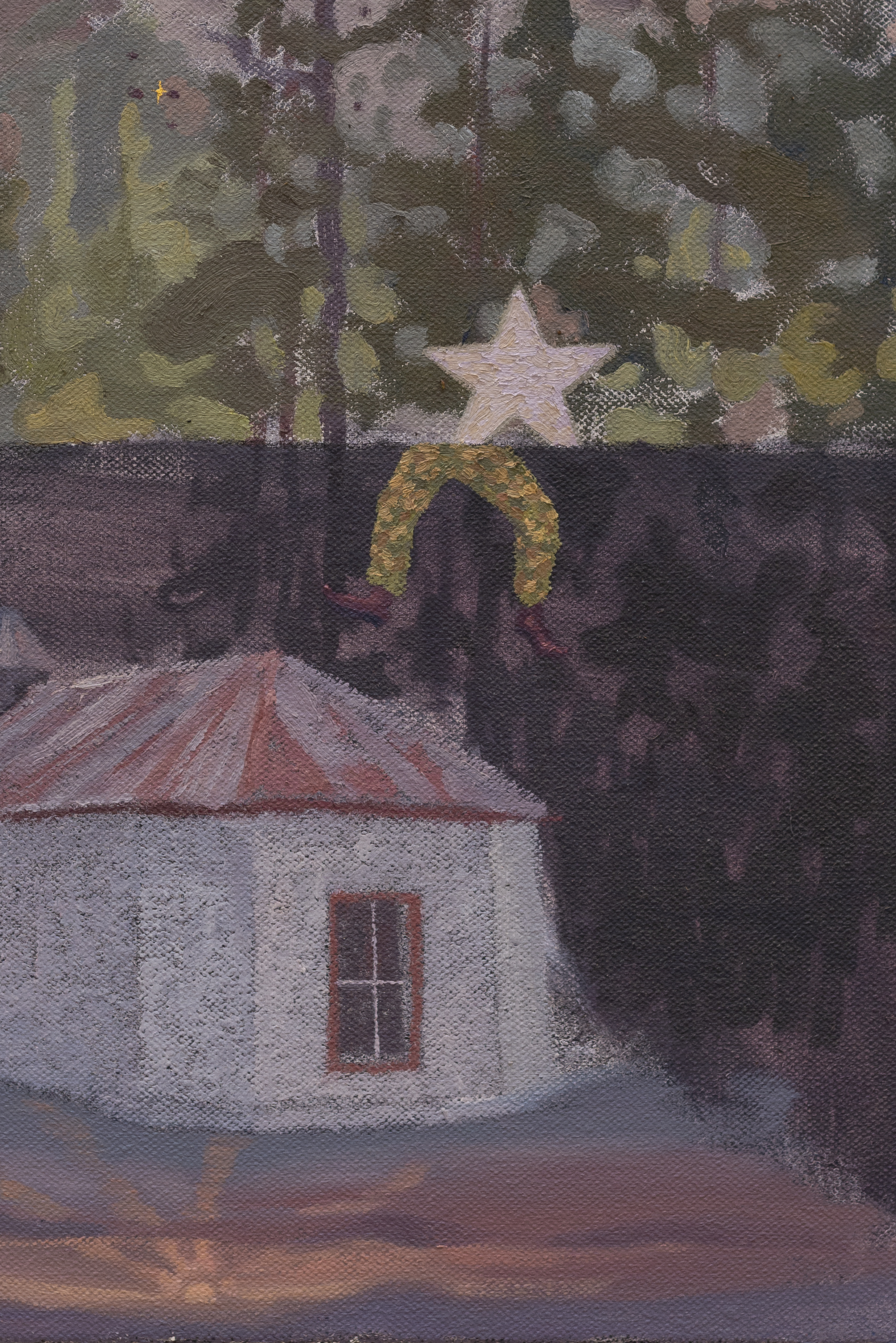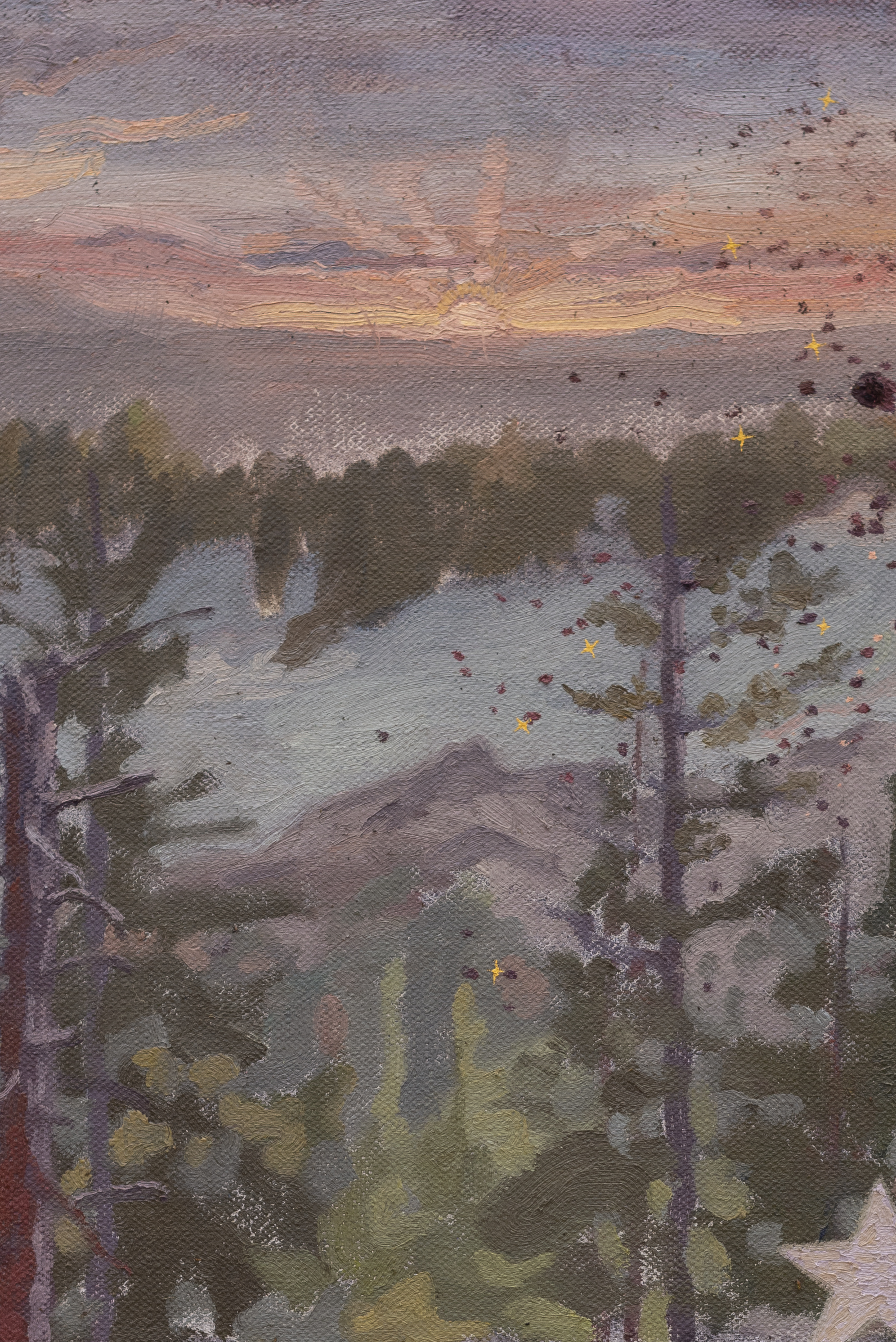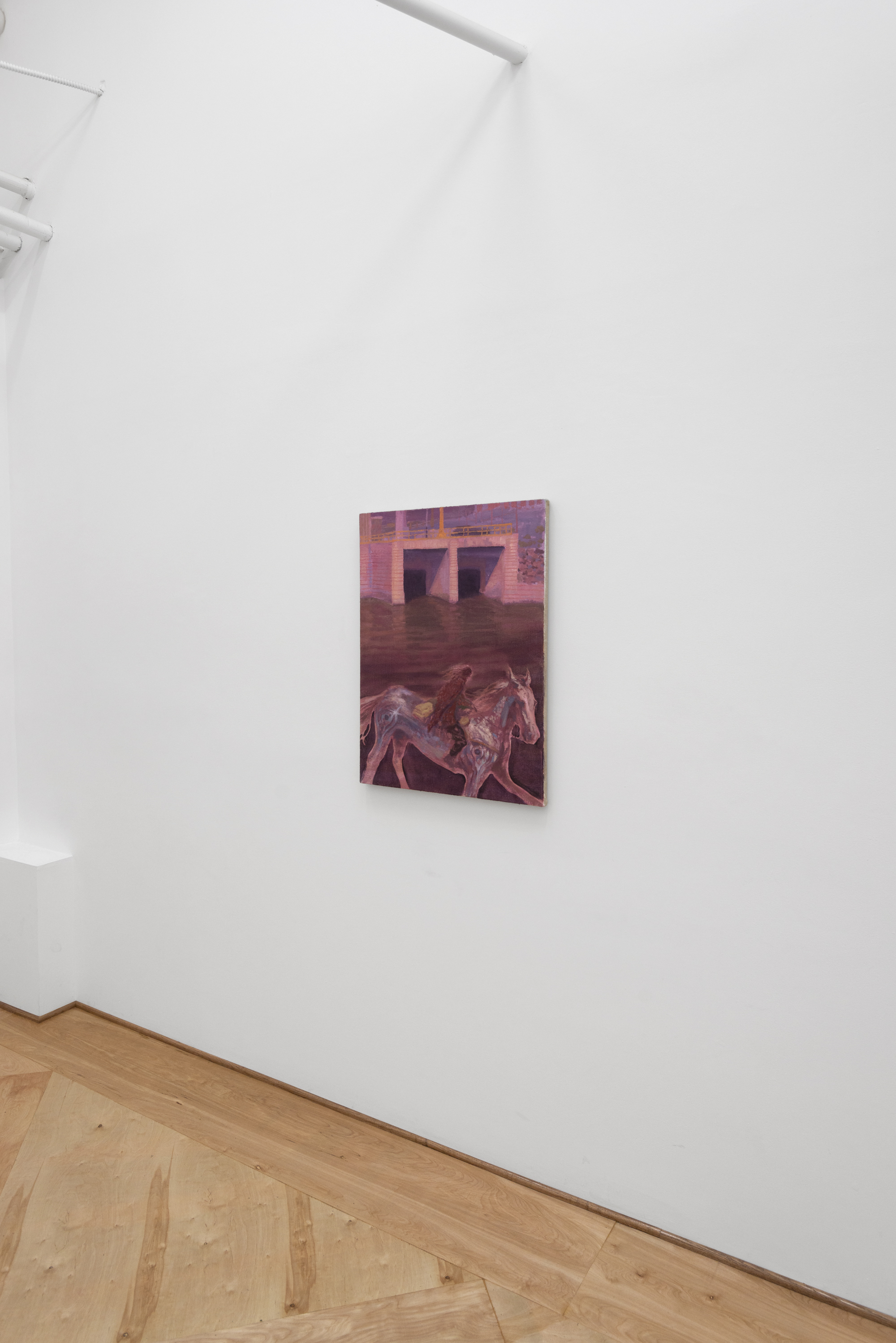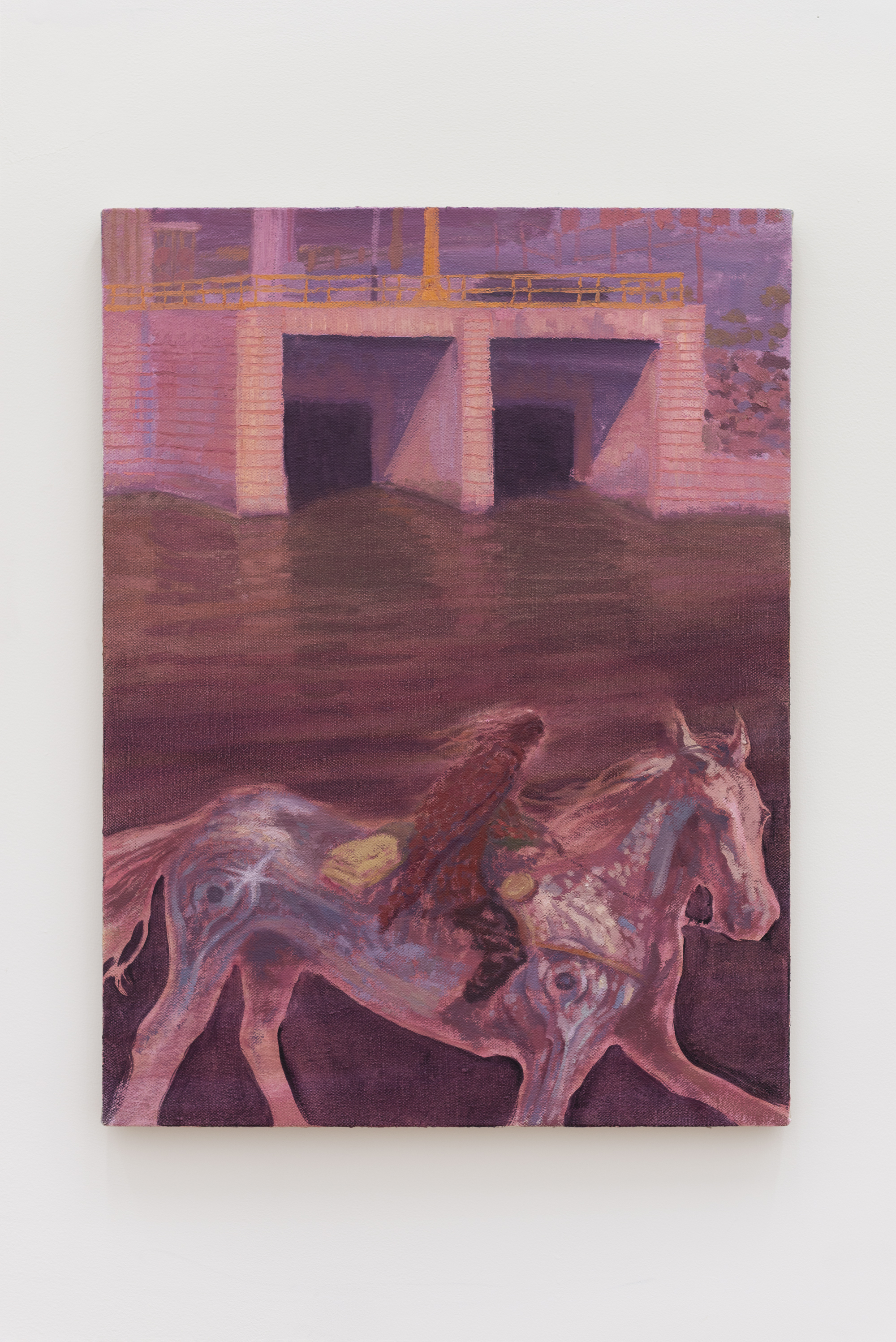 Sarah Connor, Oil on jute, 24 x 32 in, 2021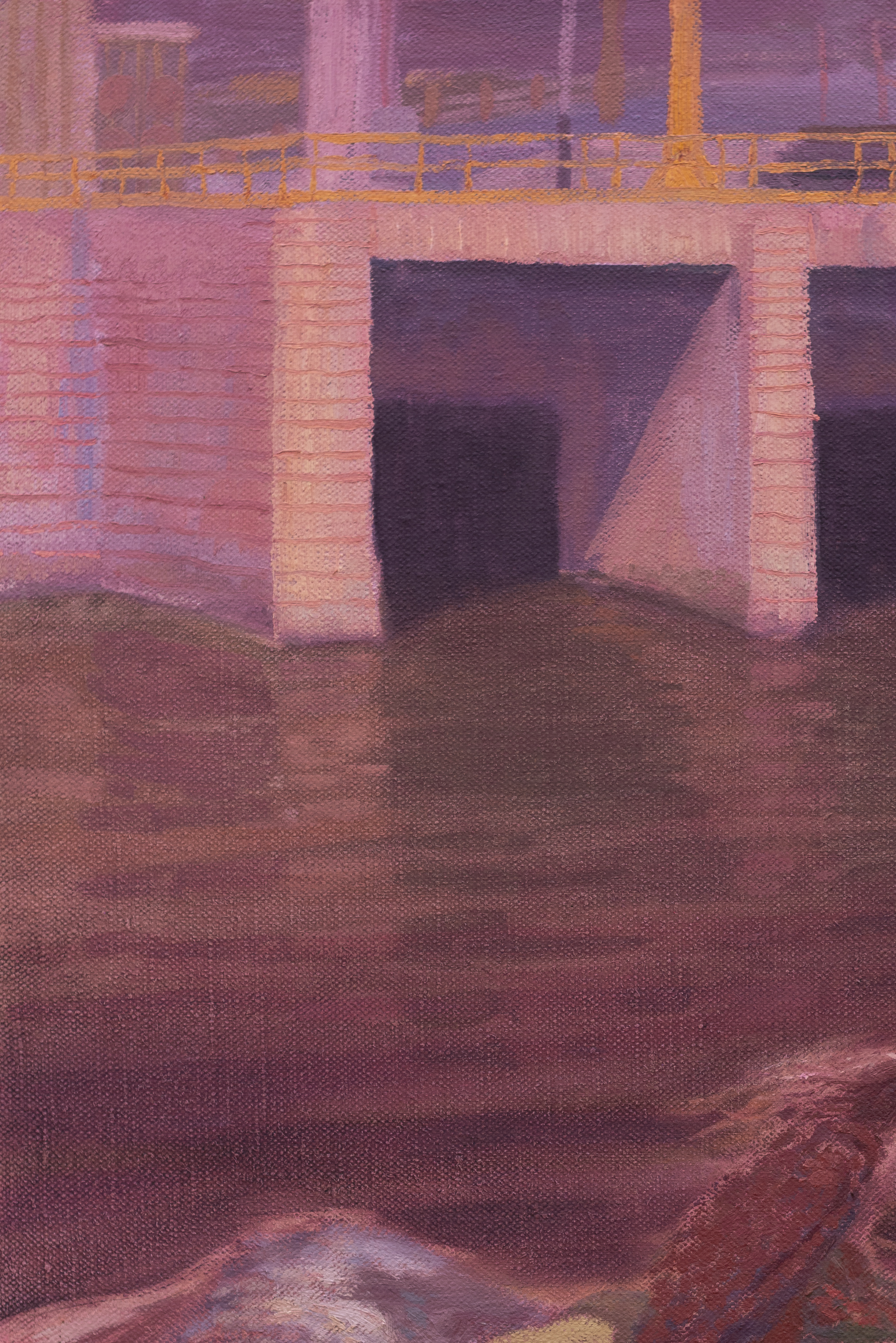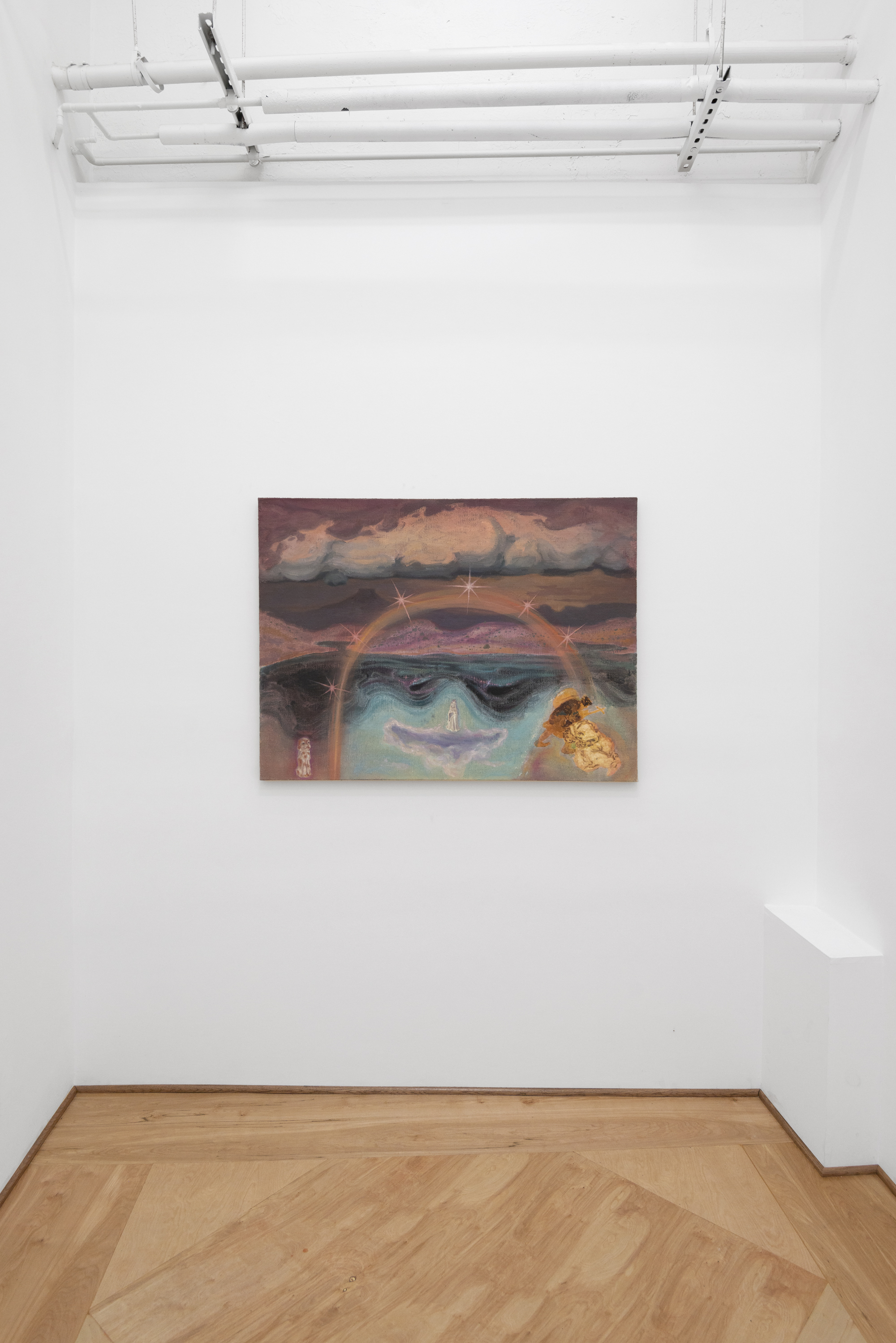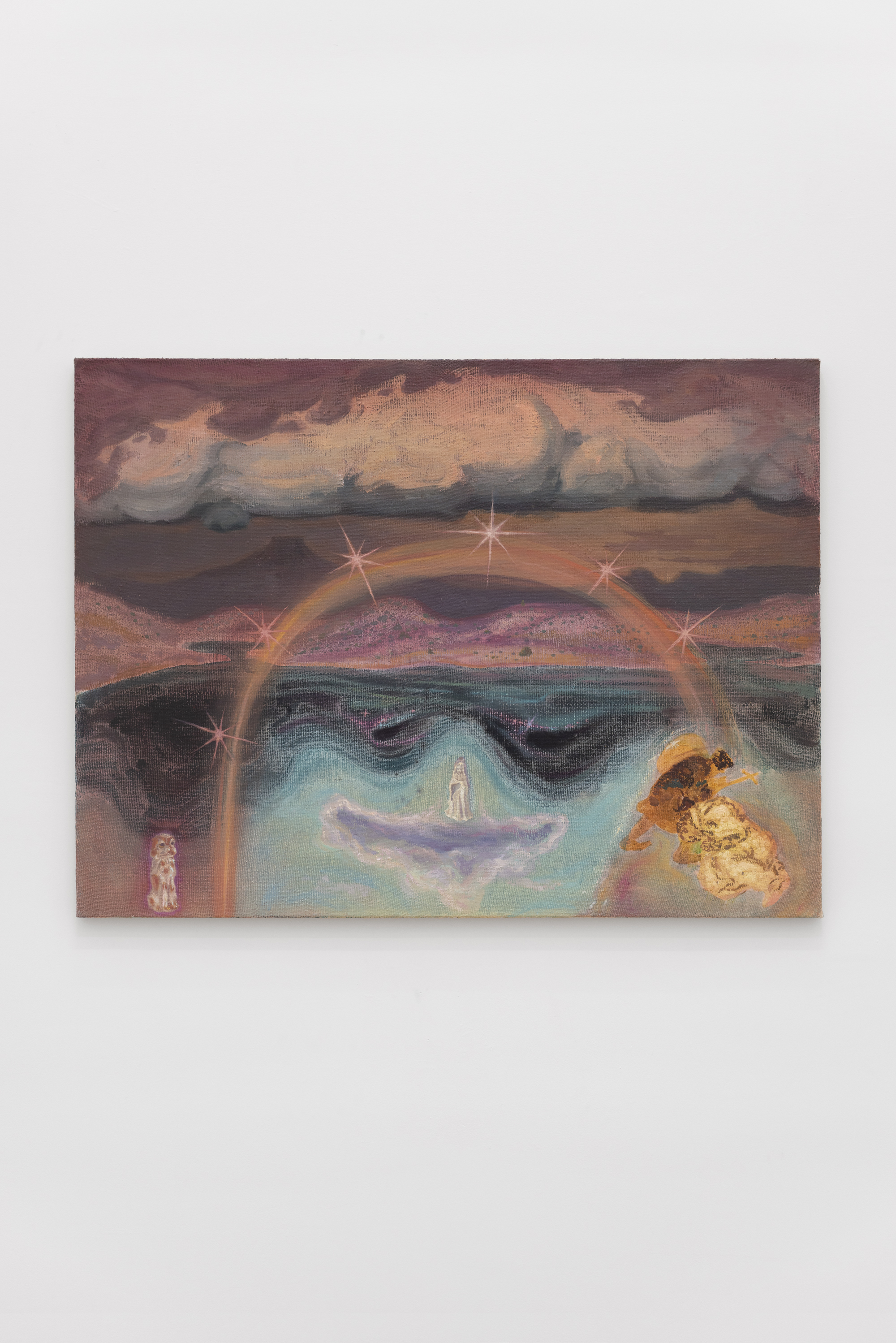 Persistence of Revelation, Oil on jute, 48 x 36 in, 2021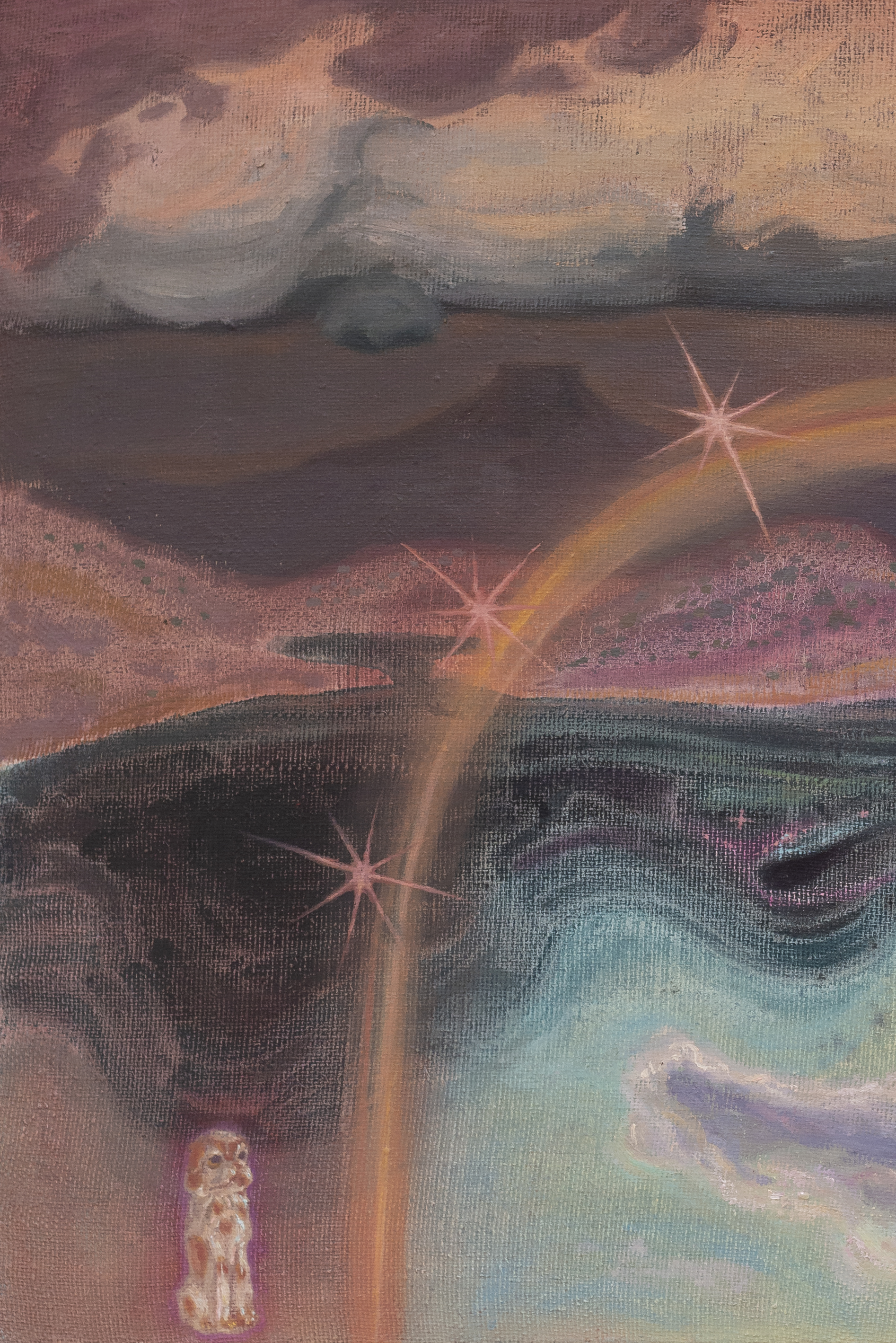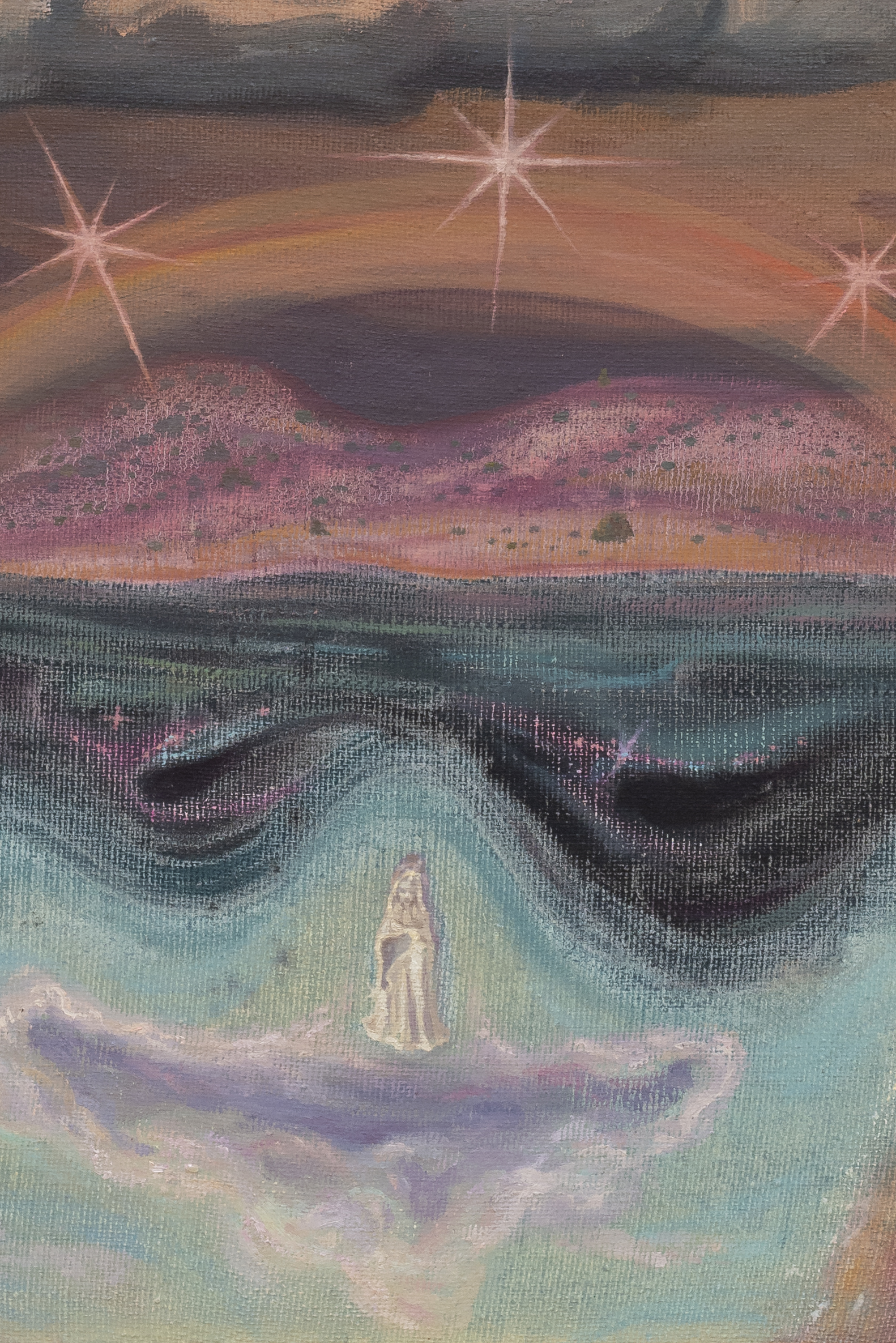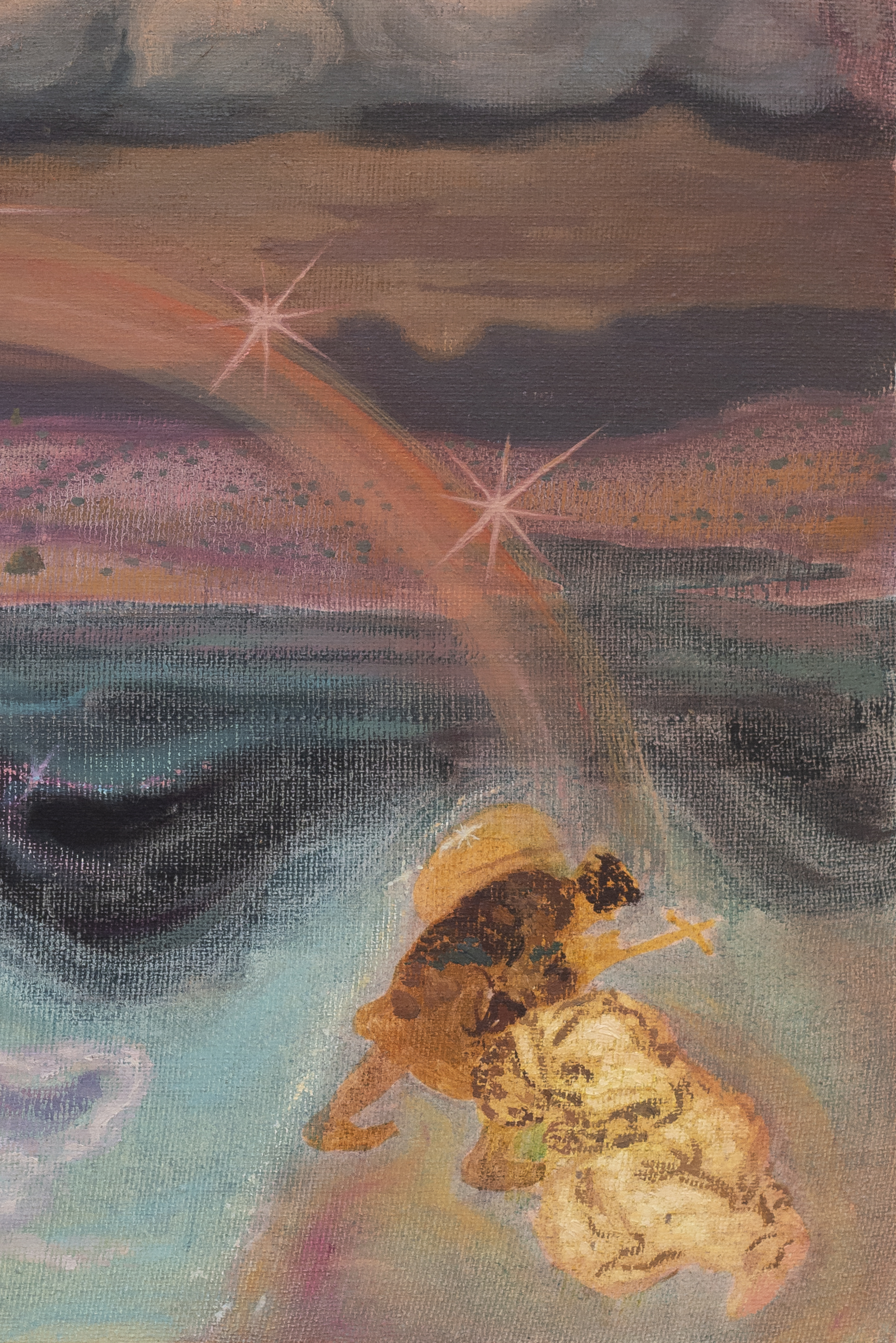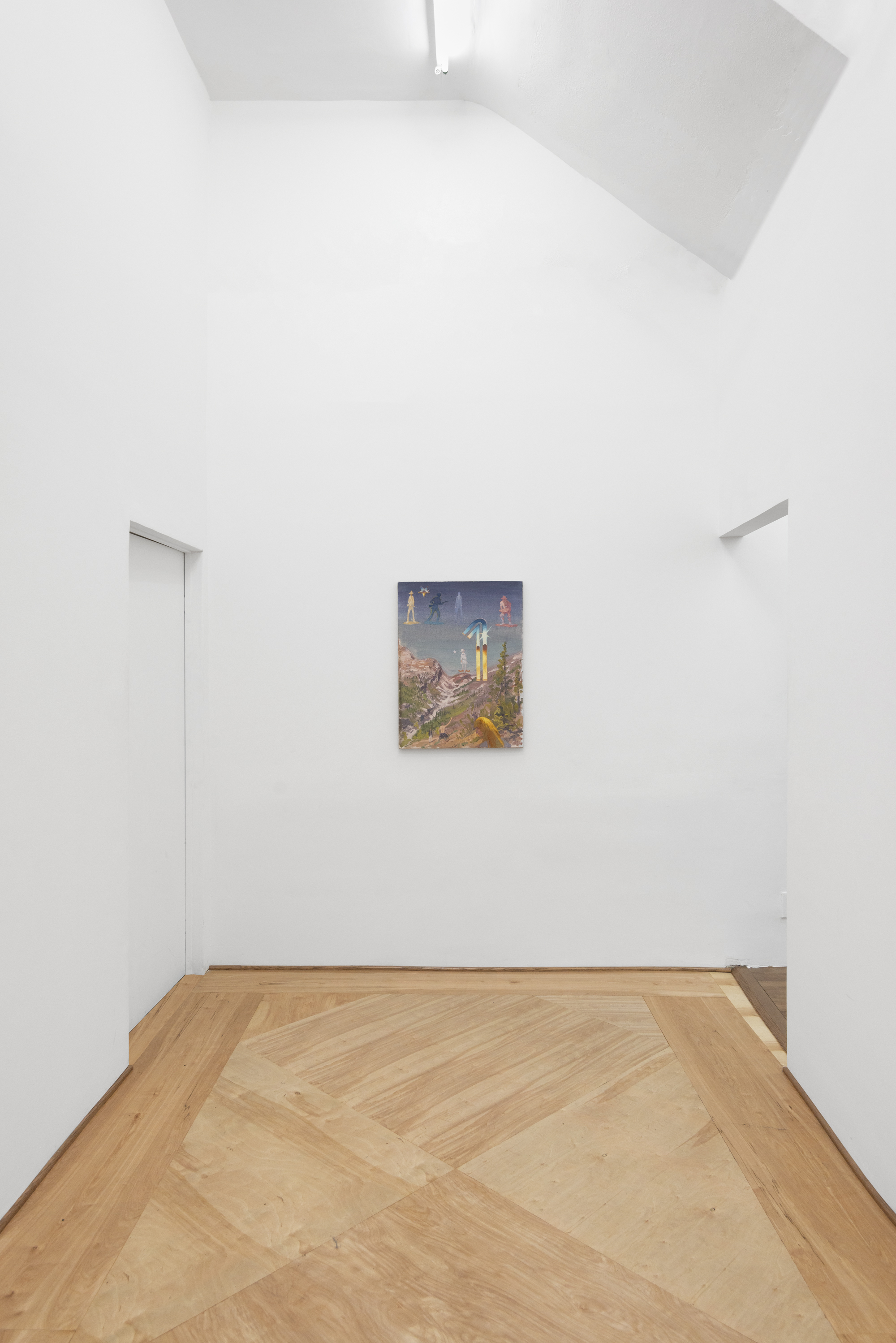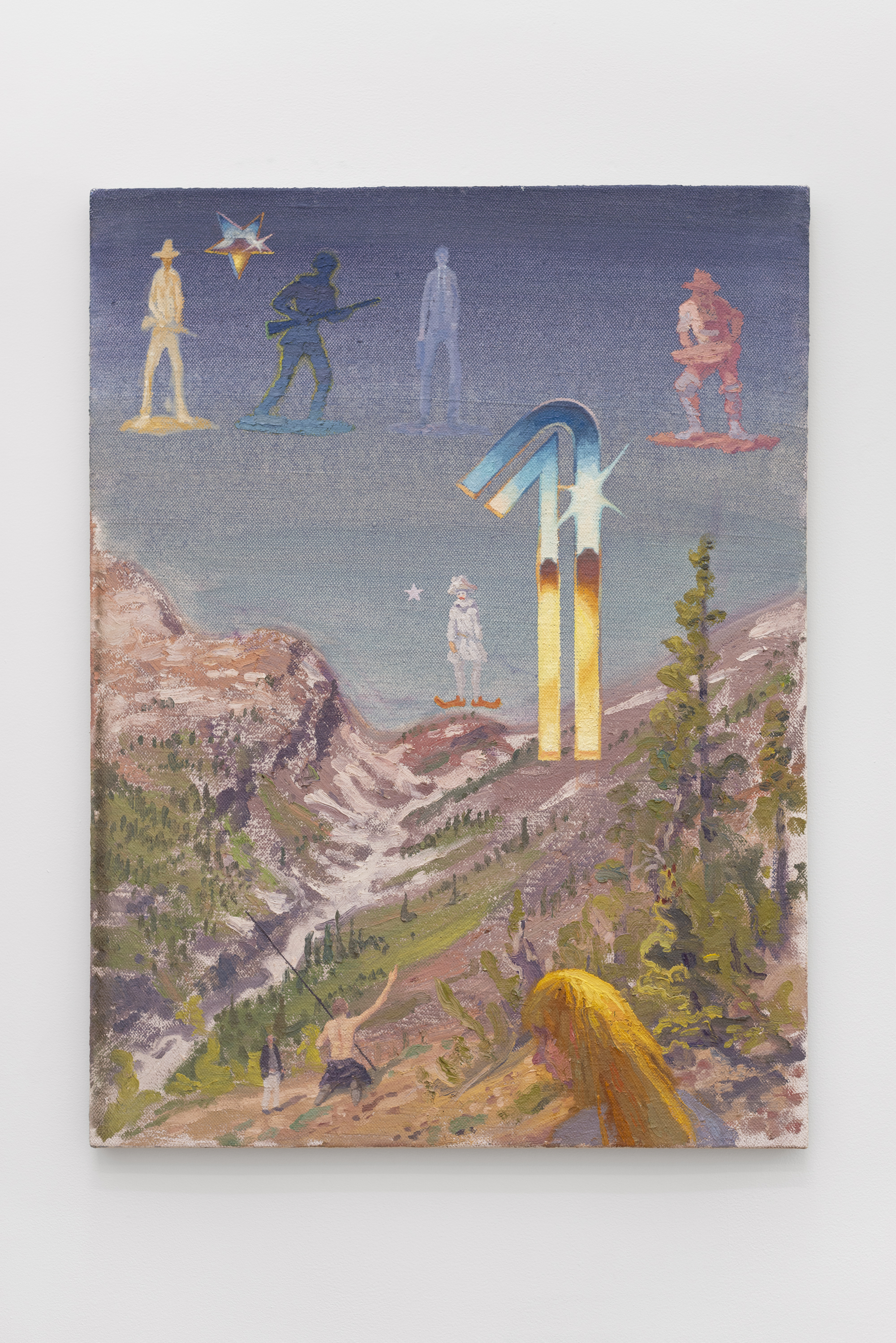 Rugged Beauty, Oil on jute, 24 x 32 in, 2021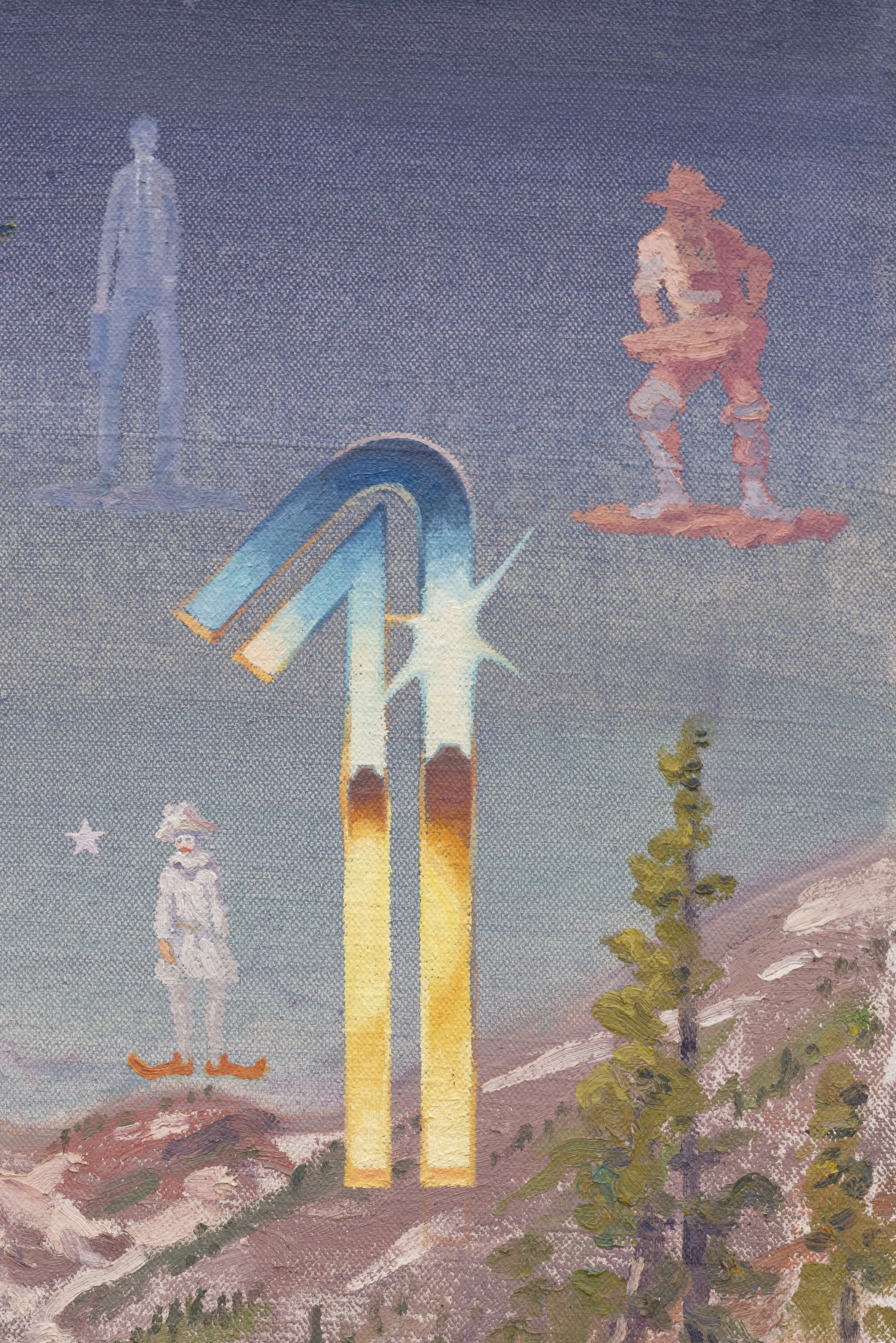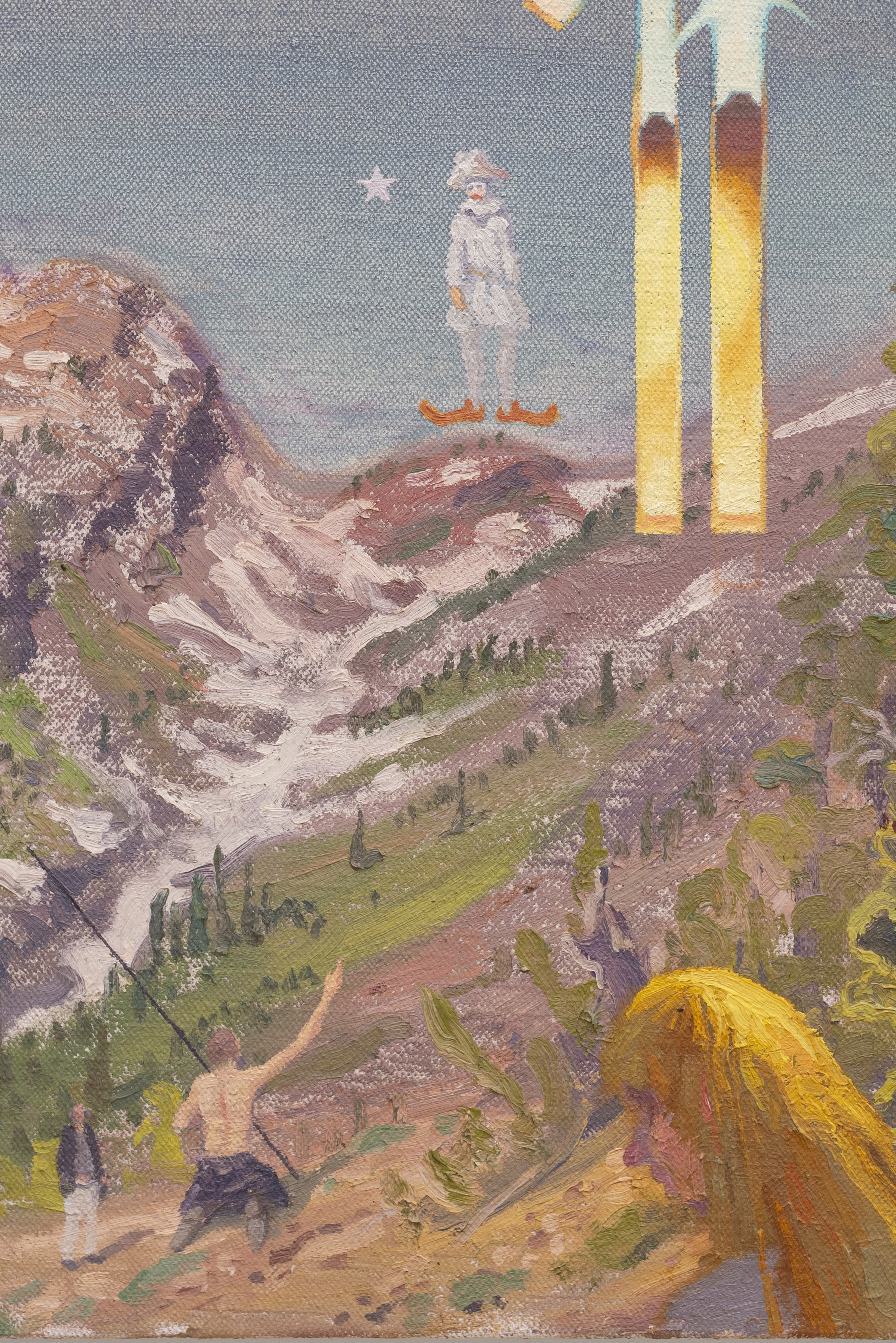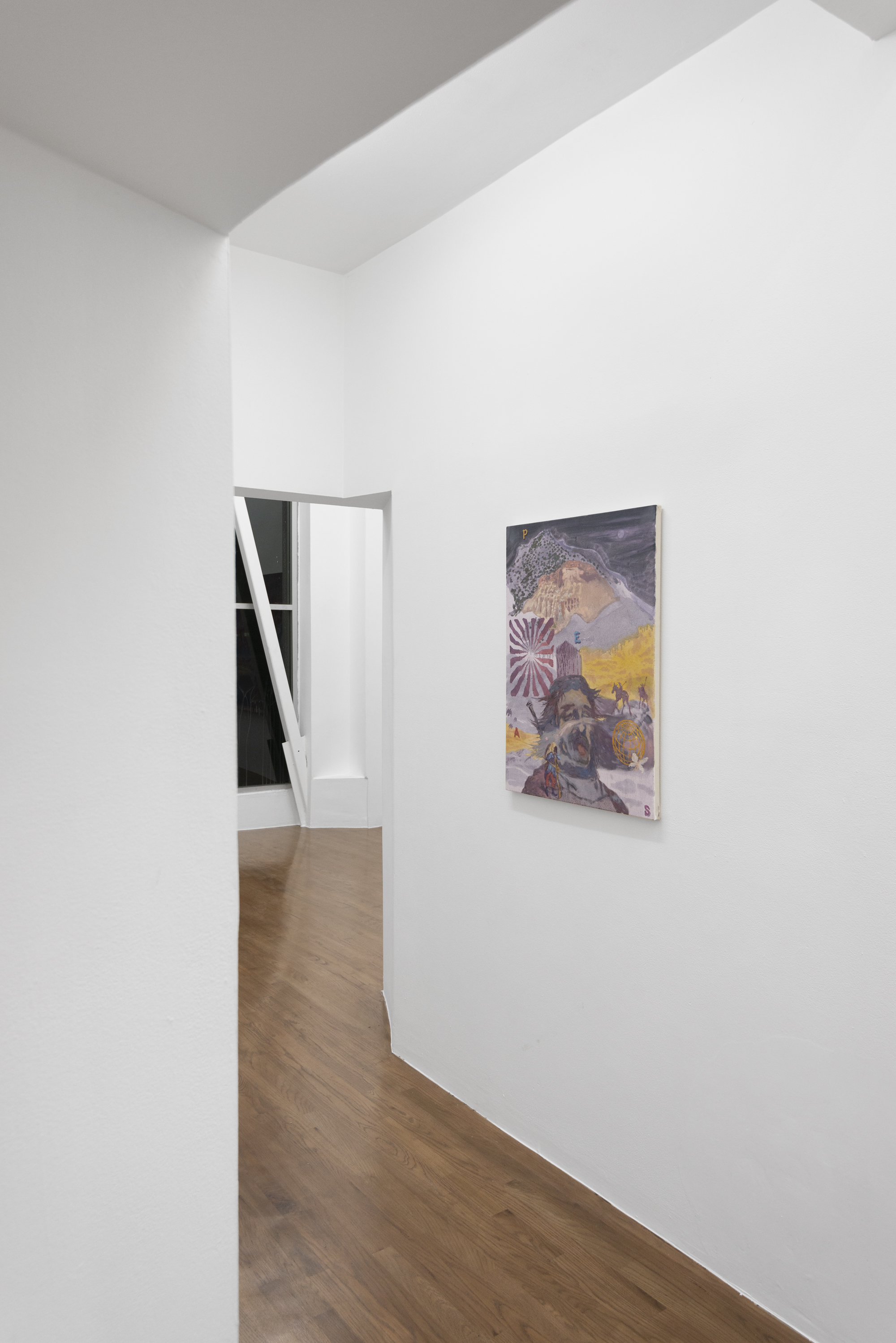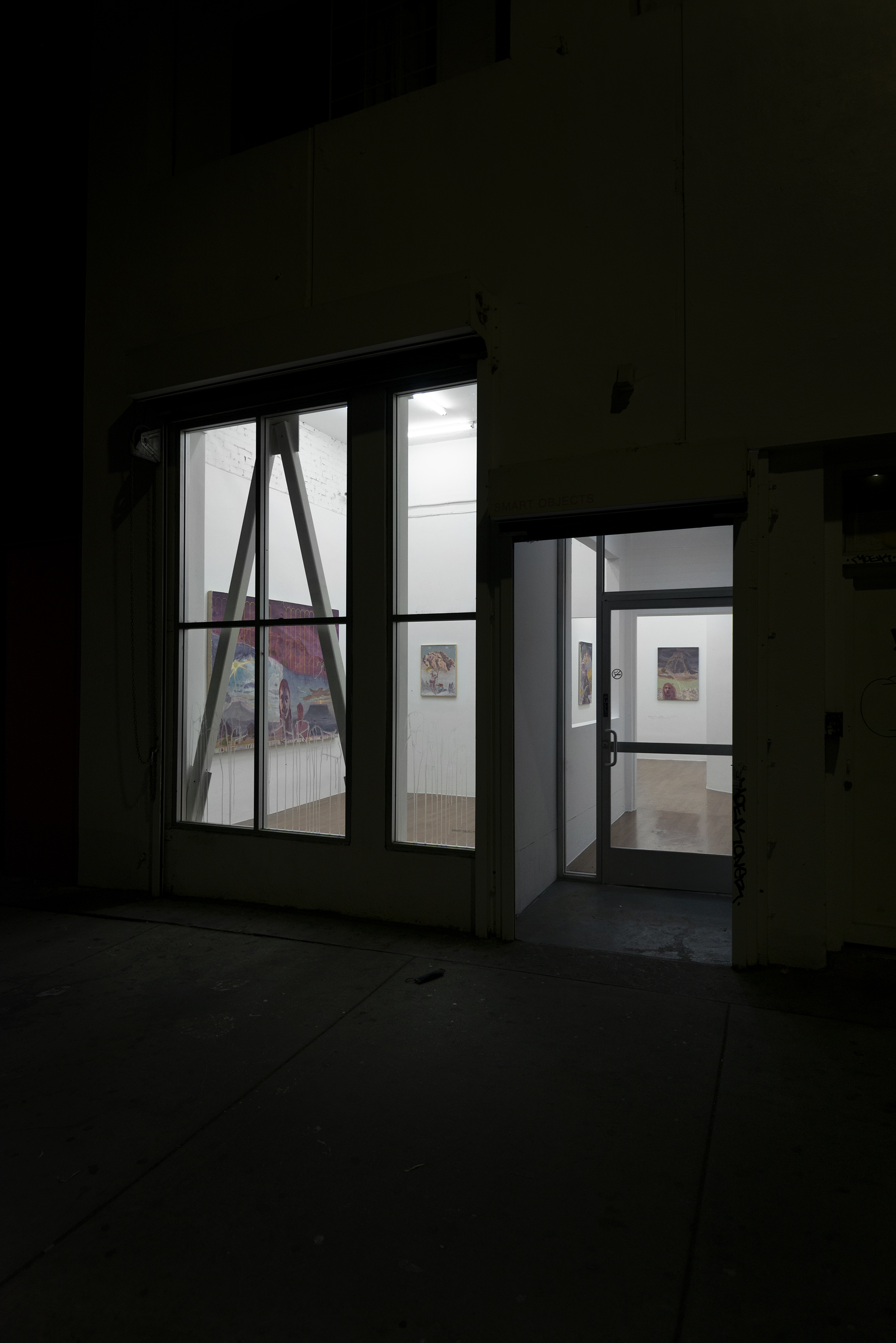 Painted in situ and attuned to the immediate surroundings of their conception, Will Bruno's location-absorbent canvases capture awe for the natural world elaborated with symbols and allegorical figures sampled from regional history, religion, literature, and lore. For the artist's exhibition with Smart Objects, the tumultuous and storied region of Northern New Mexico serves as backdrop and subject.
In a famed and fraught description of the Cerro Pedernal mesa, Georgia O'Keeffe interpreted her relationship to the land by stating; "It's my private mountain. It belongs to me. God told me if I painted it enough, I could have it." As the ancestral home of the Tewa pueblo people, the flint-rich mountain was deemed holy long before O'Keeffe. The exhibition title and suite of paintings that compose Methods for Regional Stewardship build a relationship with the land rather with a sensibility of responsibility and care.
Taking inspiration from the visual language of comics Bruno's paintings combine the varied terrains of northern New Mexico within merged singular views. Saturated palettes belonging to the region illuminate iridescent iron-rich cliffs, sunset-colored mesas, bending bodies of blue water, patches of green that have nurtured generations of people and animals, and multiple storm systems stretching across sweeping panoramic skies. Rendered within or superimposed on such lustrous landscapes are subjects plucked from the region's intricate history populated by Tewa Pueblo, Ute, Apache, Comanche, and Diné peoples, Genízero, Spanish Colonists, cattle wranglers, artists, ghosts, land developers, and tourists.
Framing devices cited from illuminated manuscripts or chapter books further a motif of storytelling while untethered symbols and subjects upend any singular interpretation of the deconstructed allegorical paintings. The transformative power of montage is harnessed as a new composite whole is realized from fragments, clips, and layers from sources both experienced and imagined. Forced combinations of past and present charge visual synchronicities and contradictions. A gentle and sincere application of fabulism, or the use of fables, parables, and myths in contemporary contexts to offer new interpretations, is employed beyond anachronistic novelty, inspiring a restored poetic voice to ecology, civic pride, and public caretaking. Collapsing the past, present, future, fictional, and real into singular tableaux, a curling at the tail end of linear history wraps back in on itself, anticipating the future.
Will Bruno (b. Nashville, TN) His work has recently been exhibited in Night Swim at Good Naked Gallery in New York, Spring Break Art Show with Desert Center Los Angeles, The Valley iin Taos, and Hormone High at Alone Time Gallery in New Orleans. He received a BA in Studio Arts from Western Washington University, Bellingham, WA, and an MFA from Portland State University, Portland, OR. Bruno is currently finishing a comic book, the Sick Earth Catalog. He lives and works in Abiquiú, NM.