Paul Rouphail: Be Quiet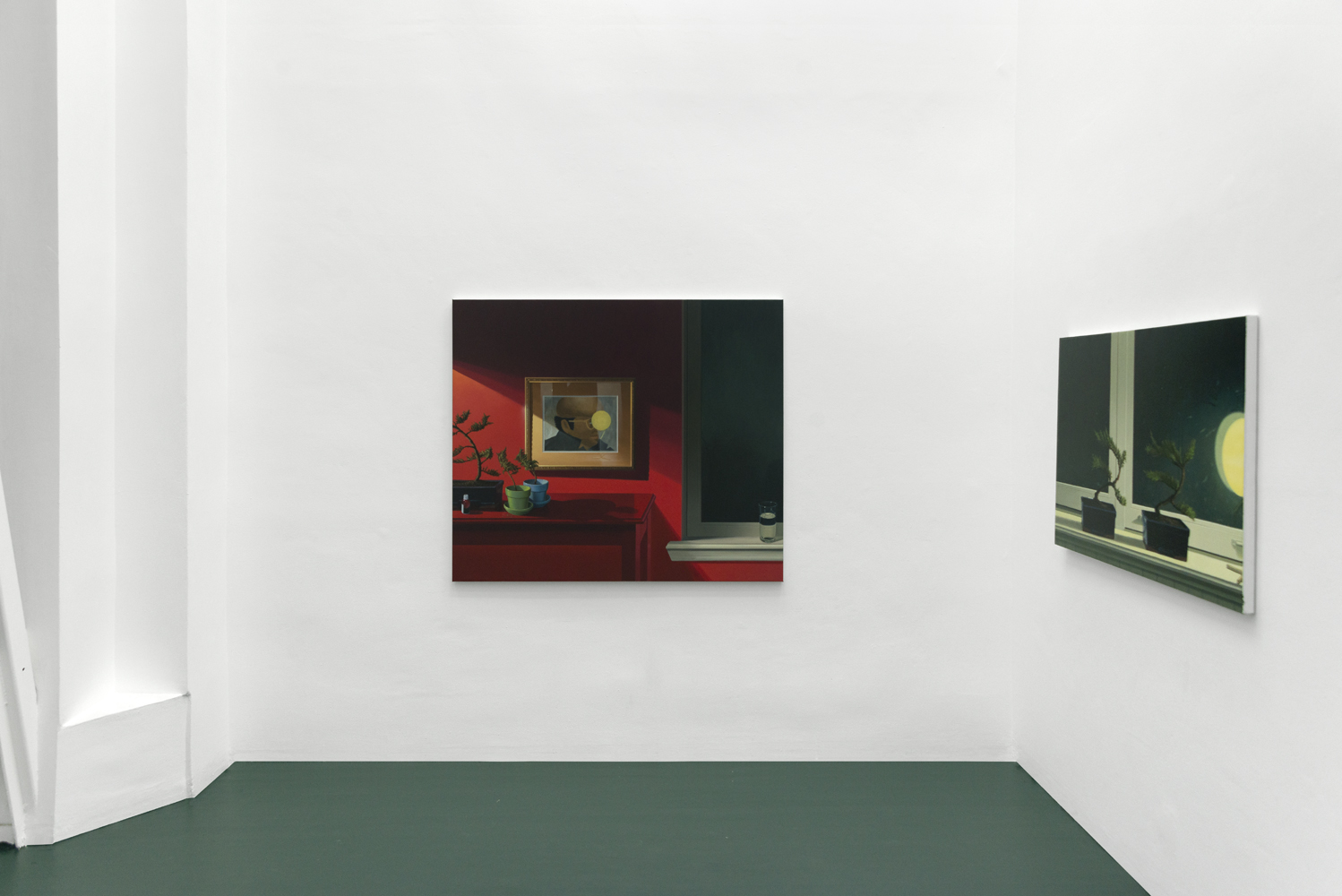 SMART OBJECTS is pleased to present Be Quiet, a solo exhibition of new paintings by Paul Rouphail.
5.21 – 7.30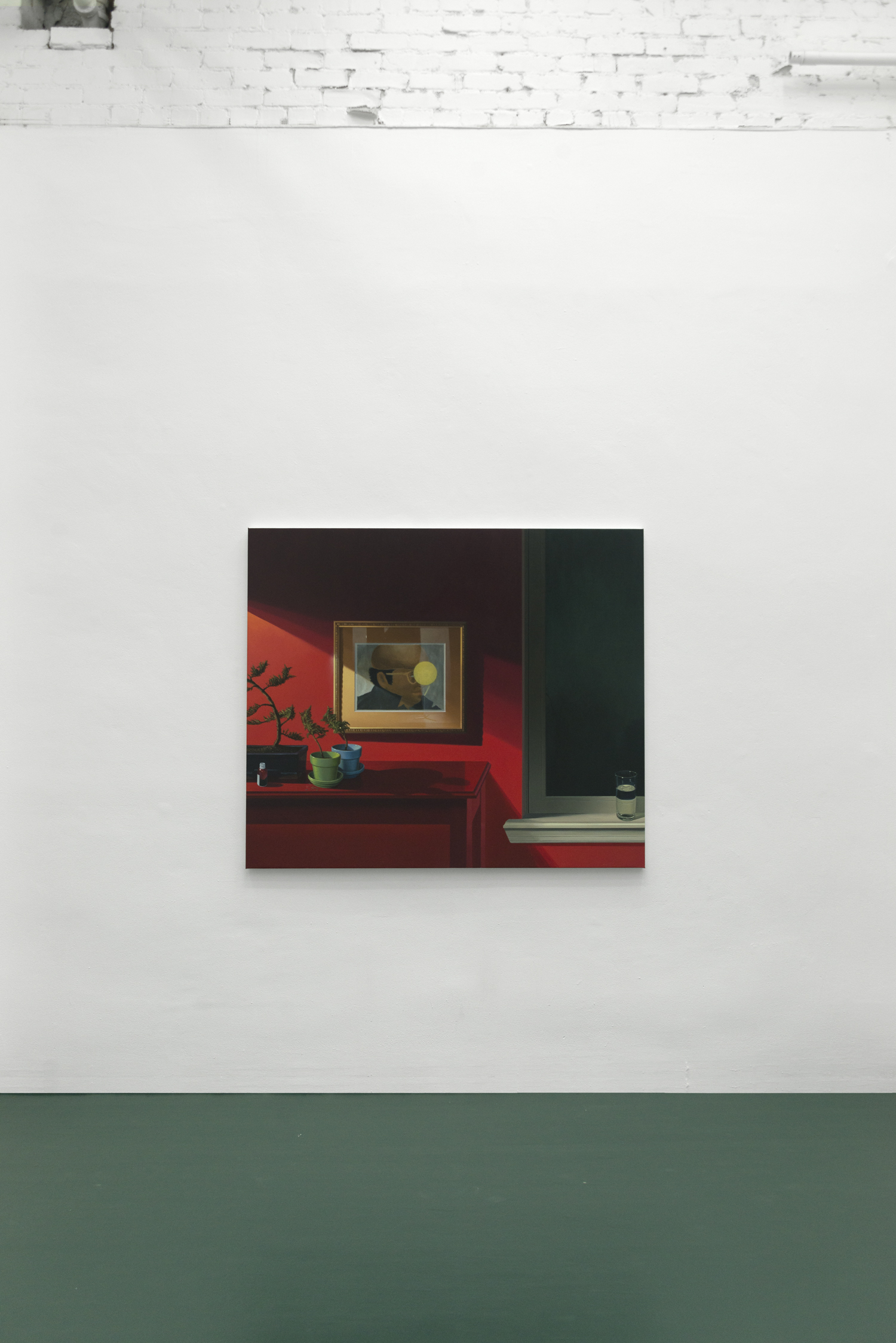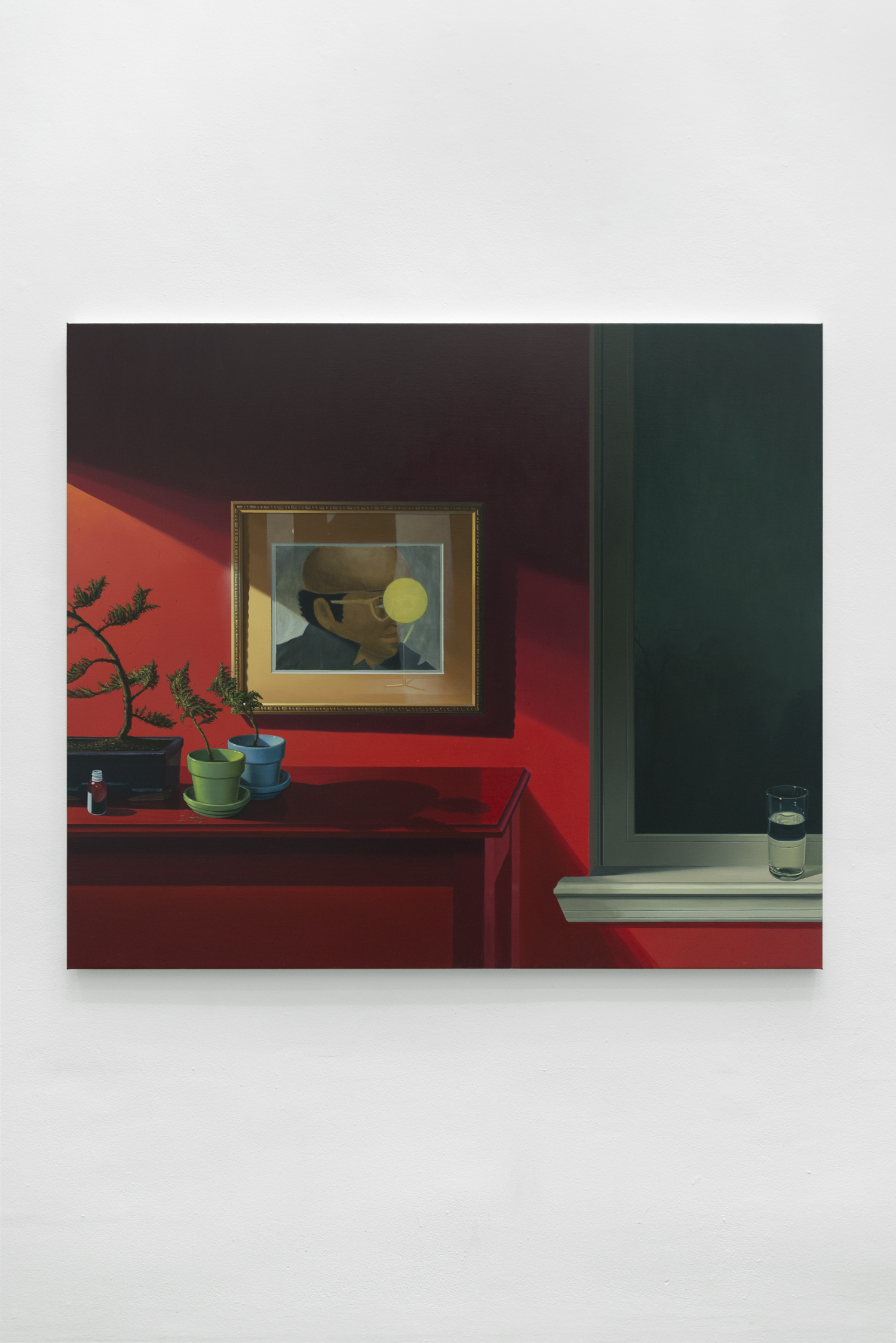 Portrait, Red Room, Oil on linen, 55 x 47 in, 2020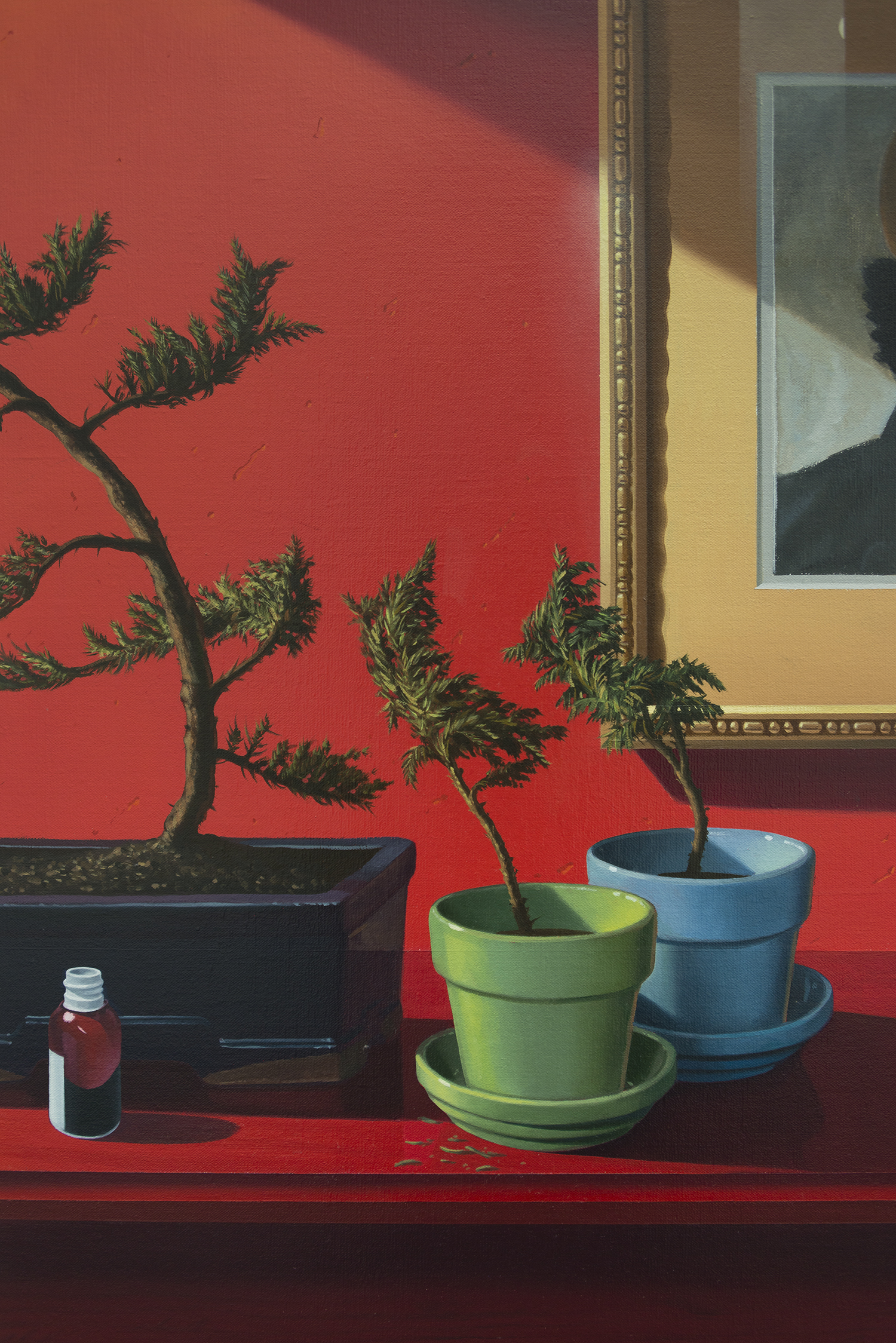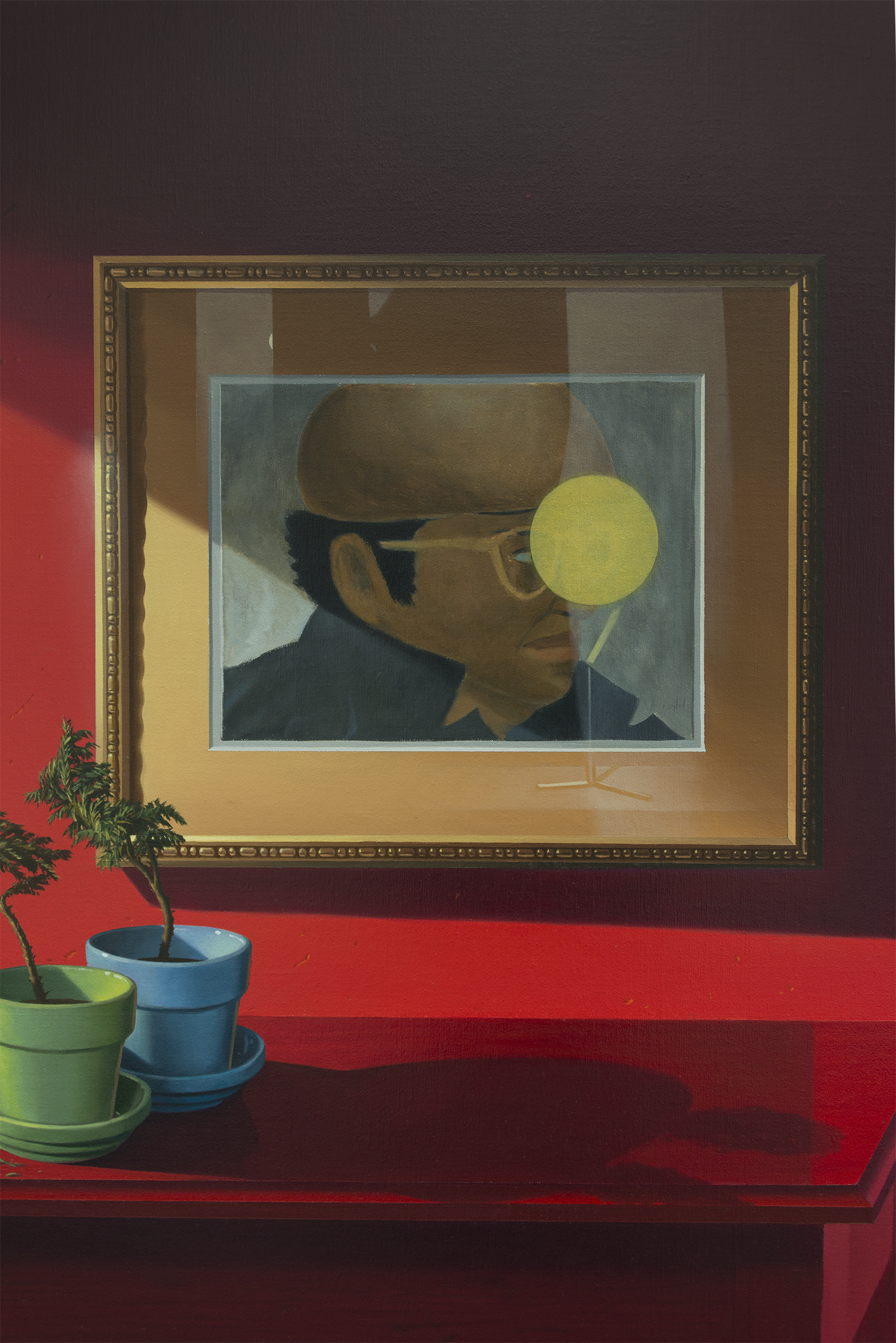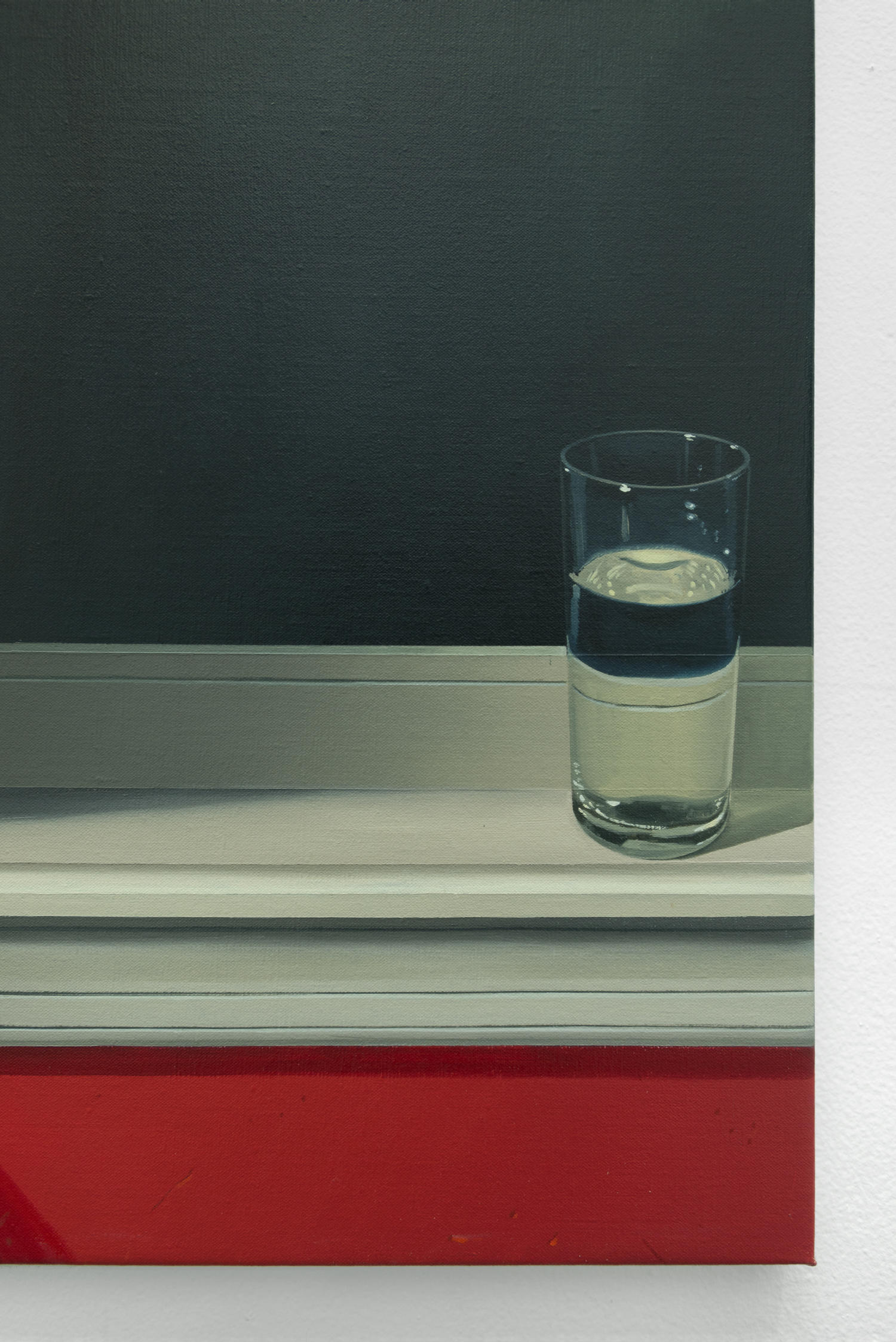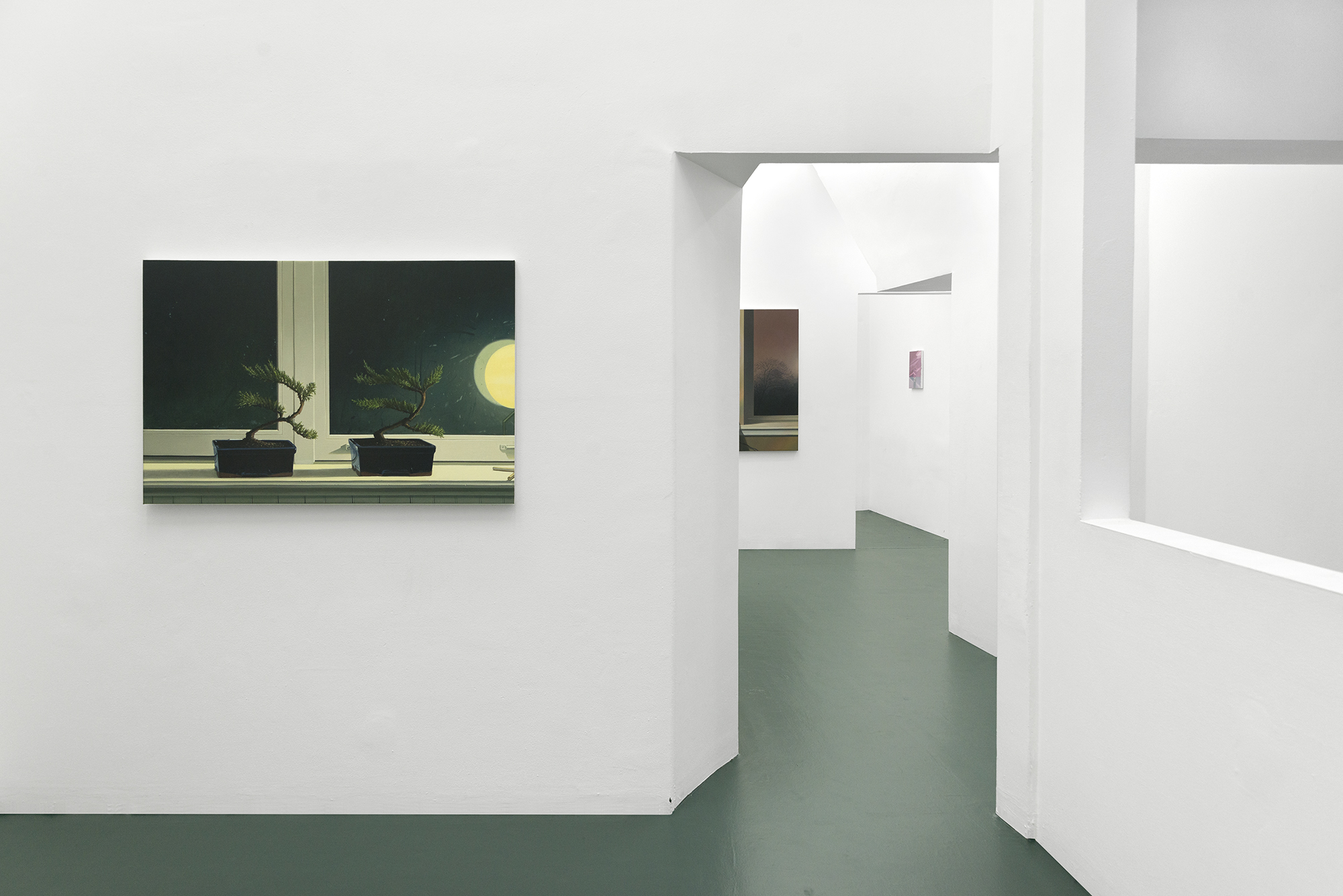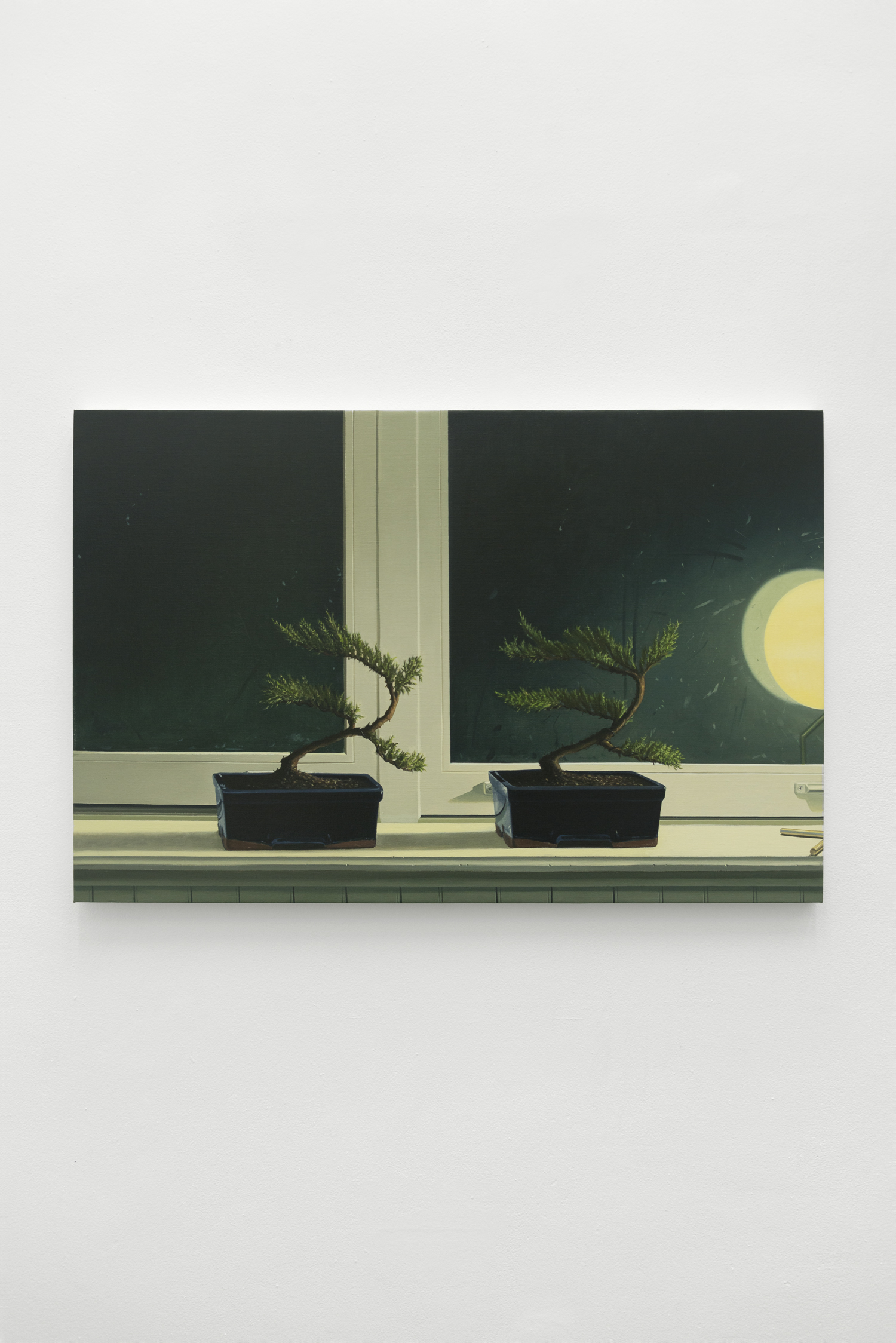 Two Trees, Oil on linen, 46 x 30 in, 2020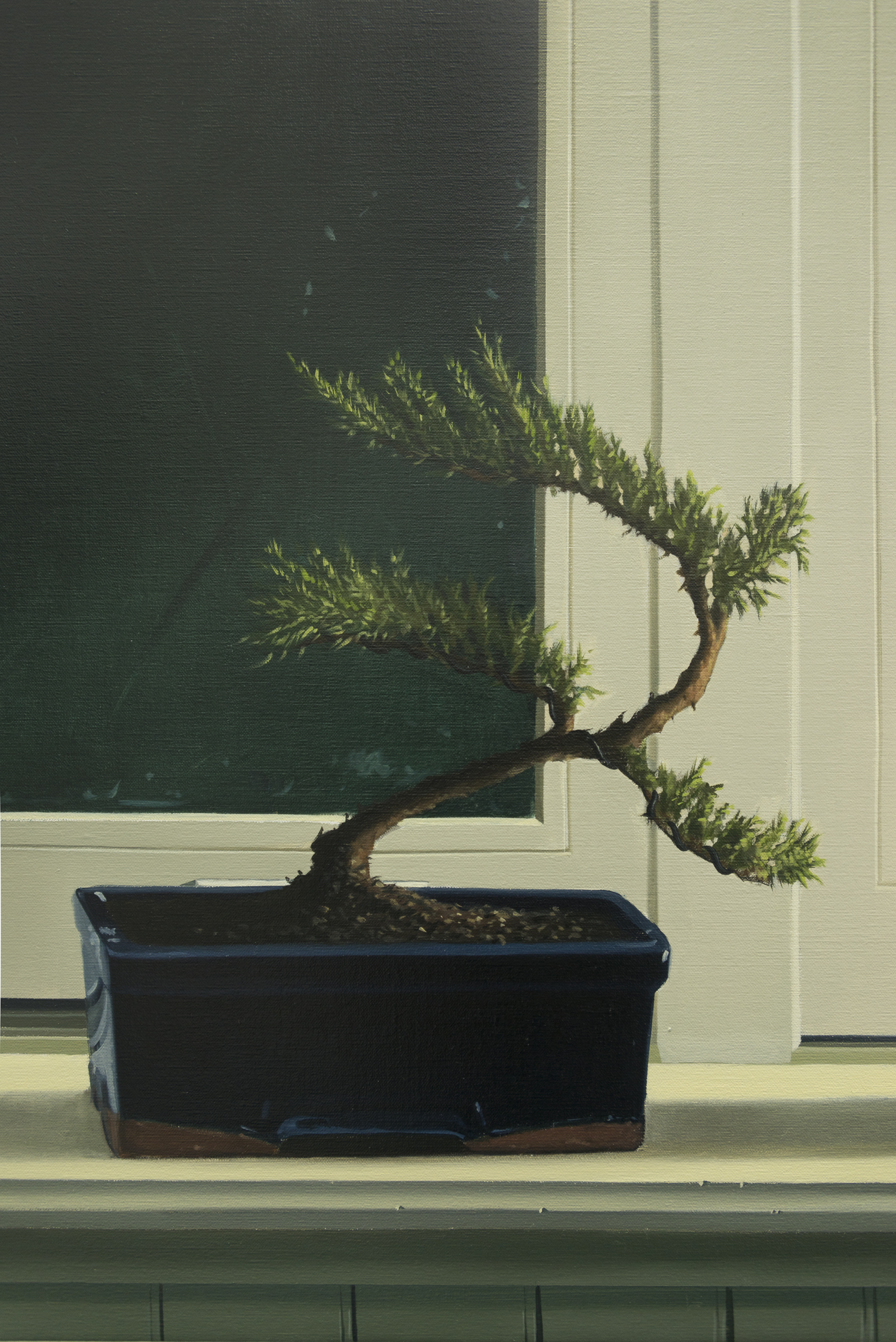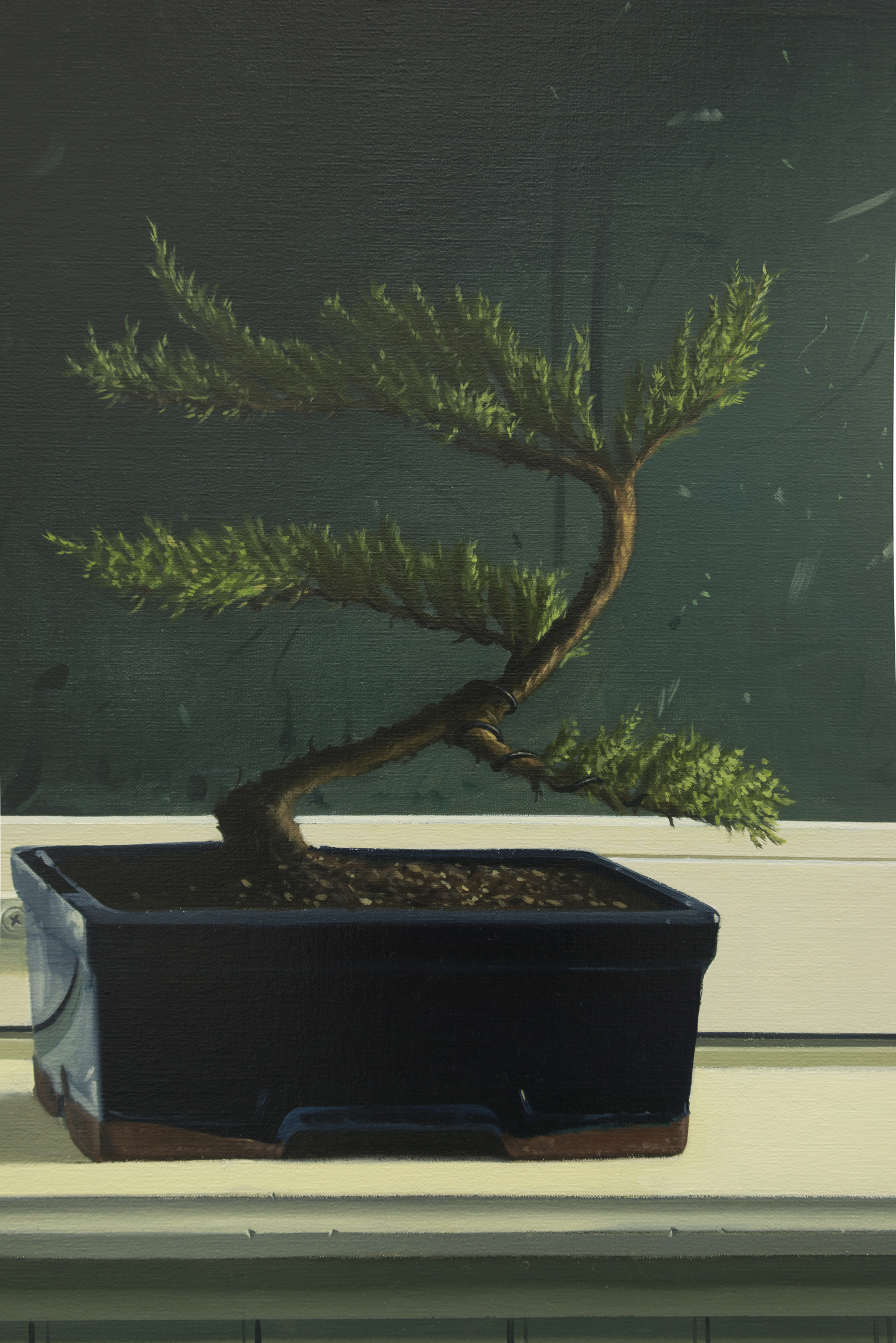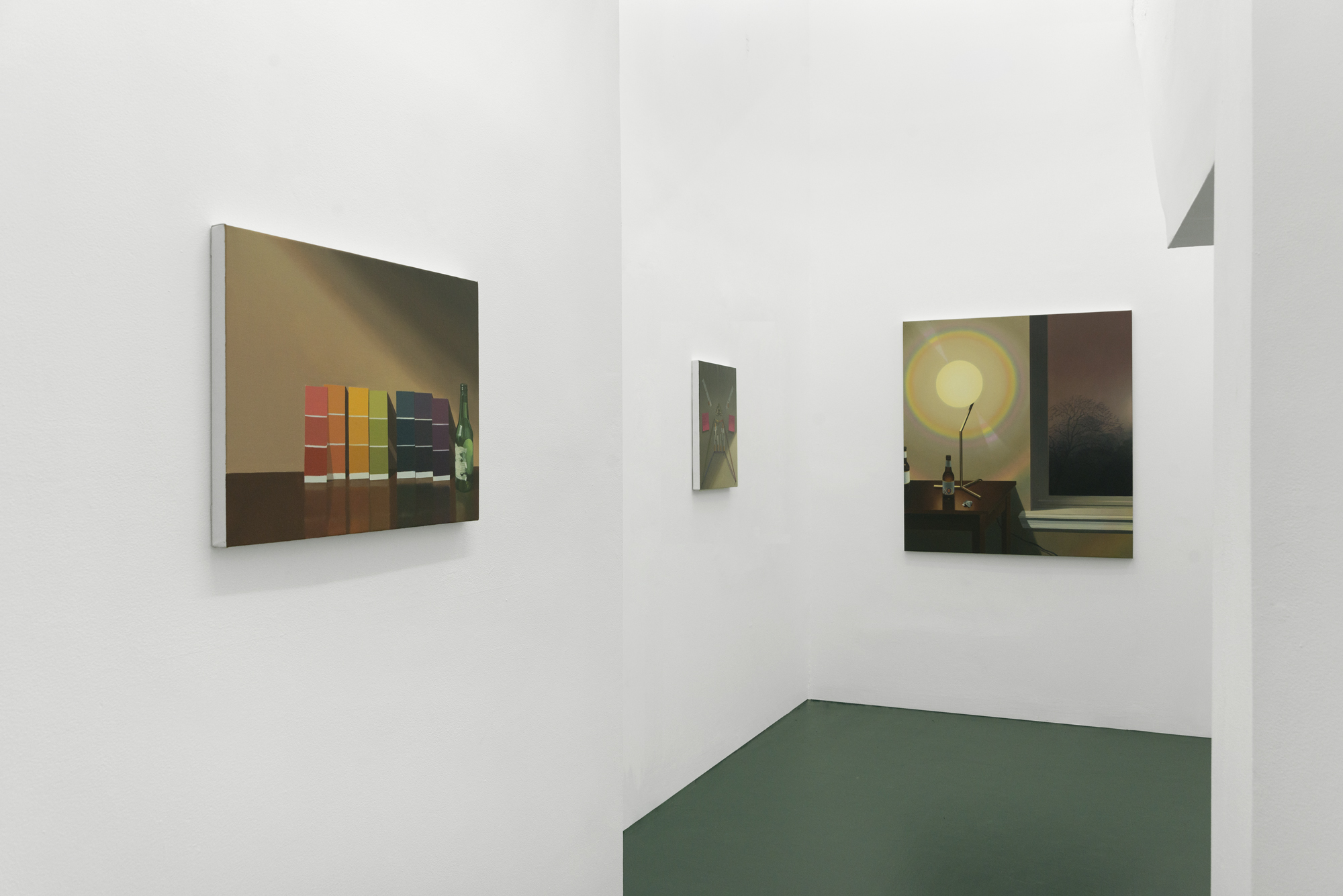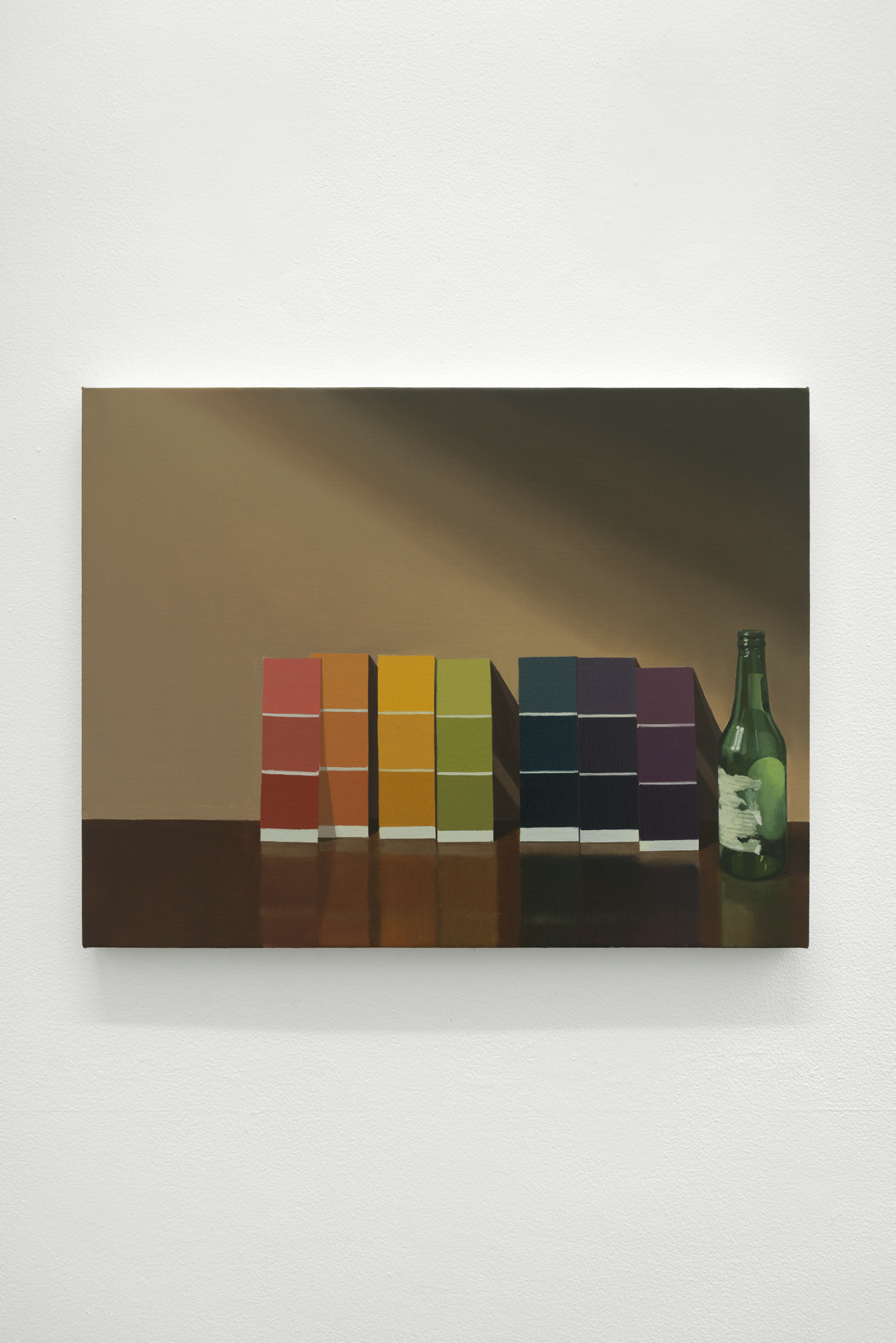 Choice, Oil on linen, 26 x 20 in, 2020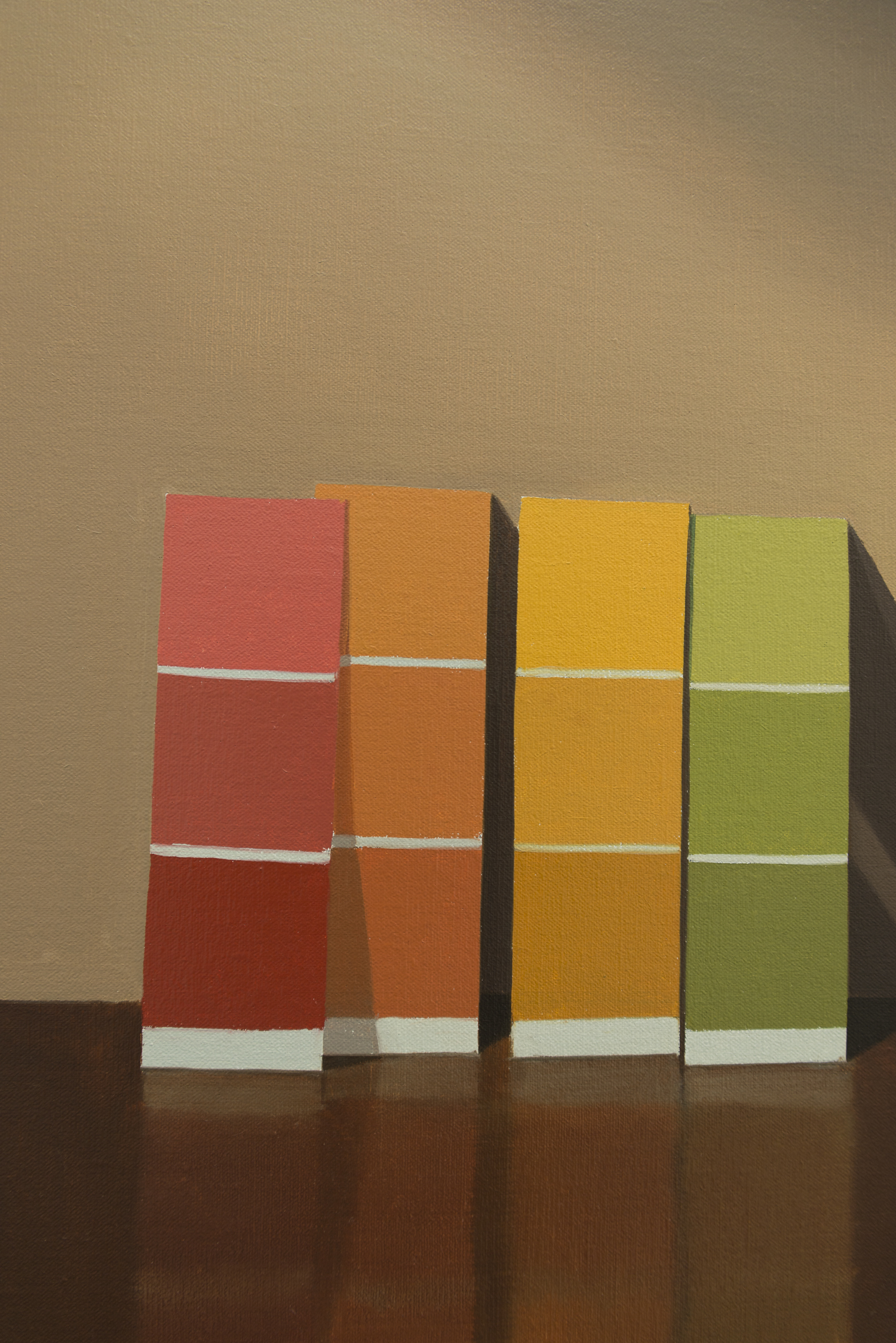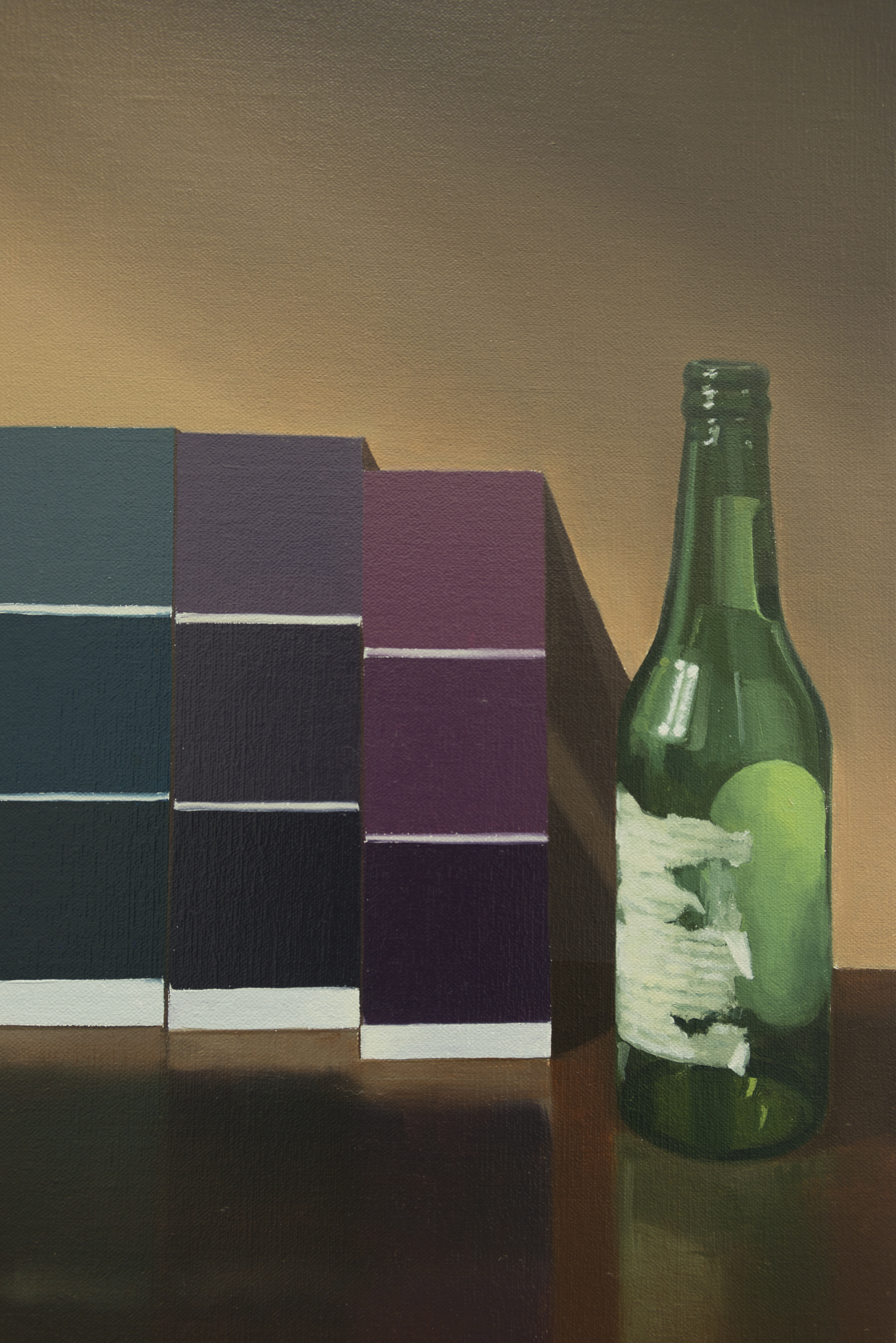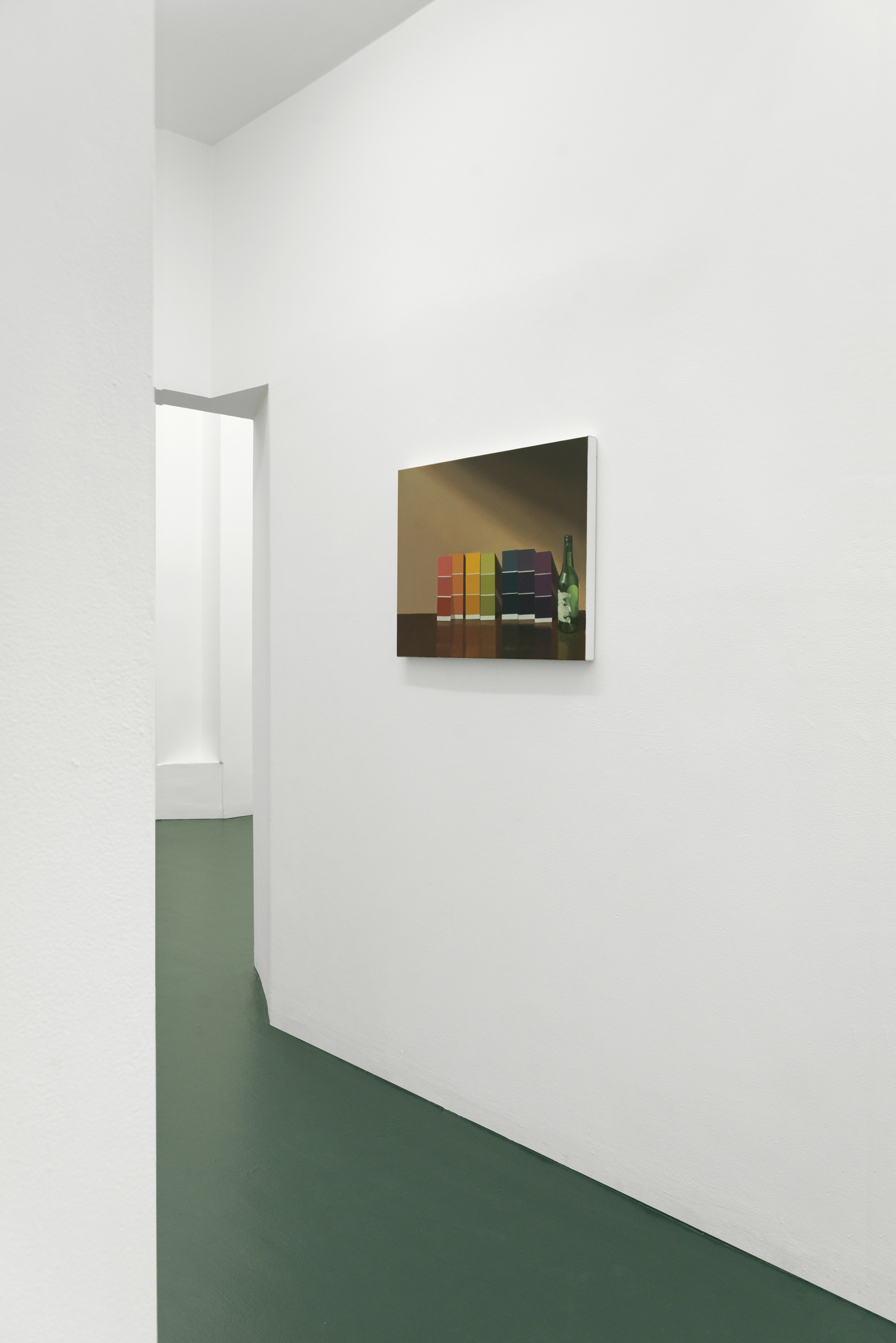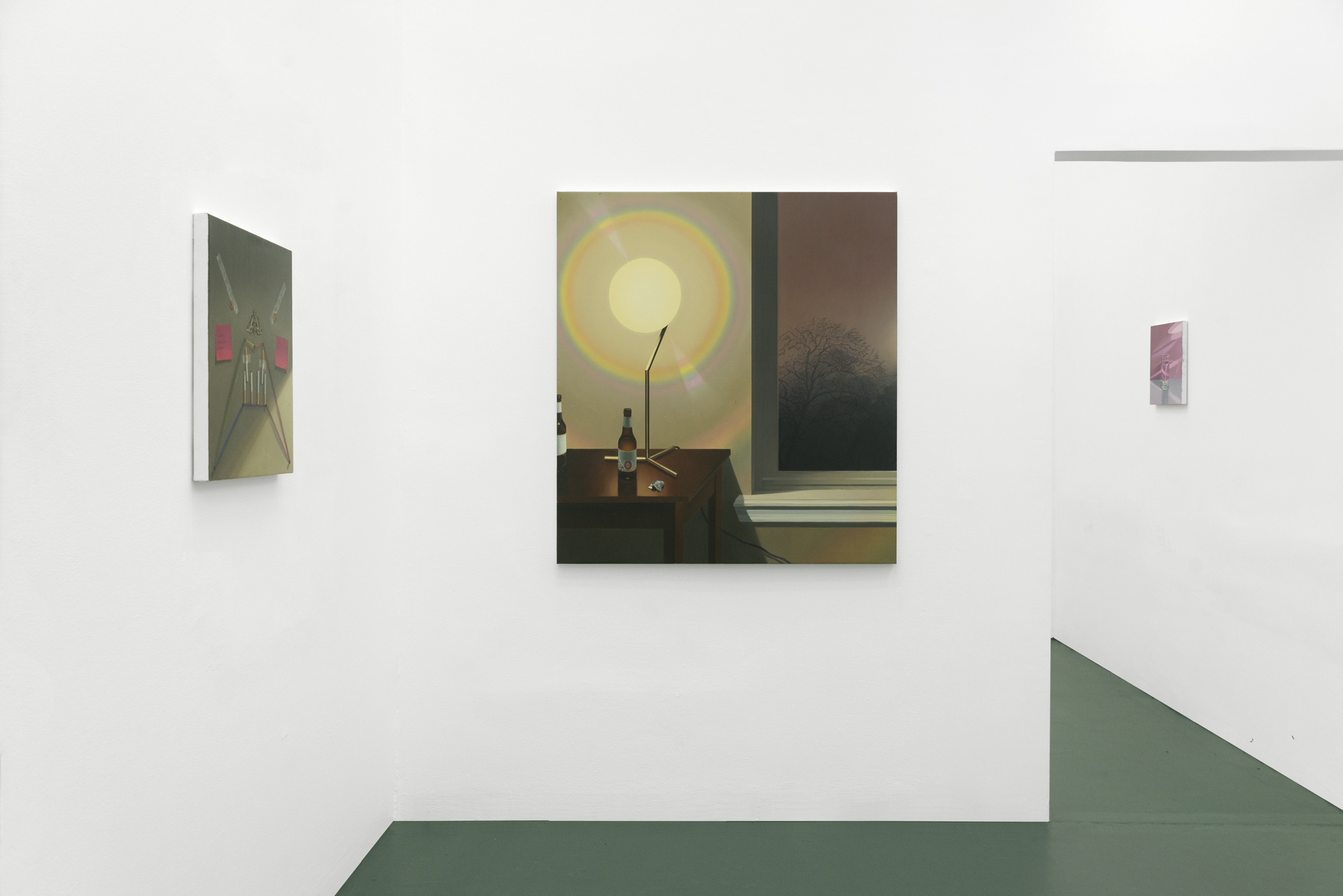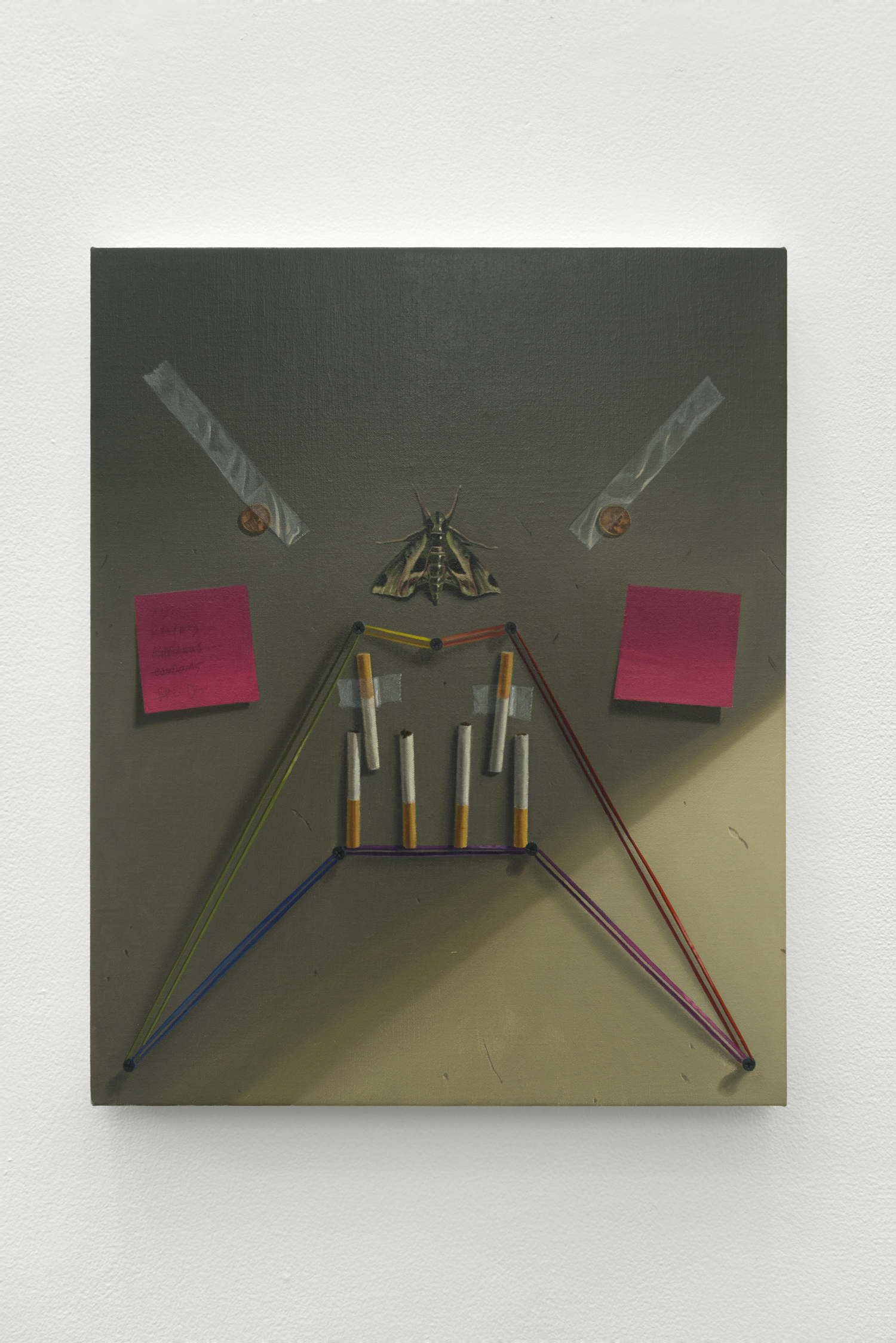 Face, Oil on linen, 22 x 18 in, 2020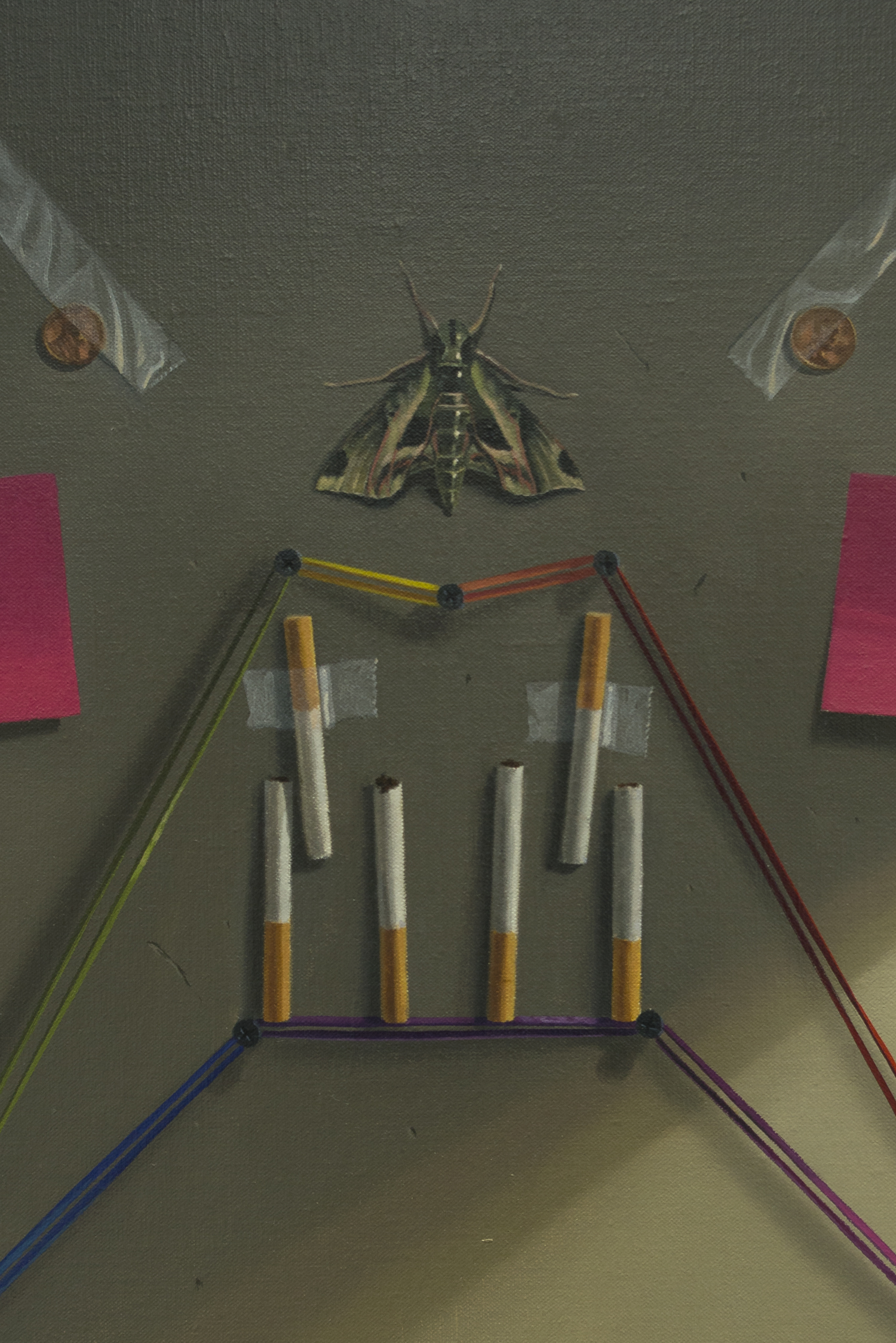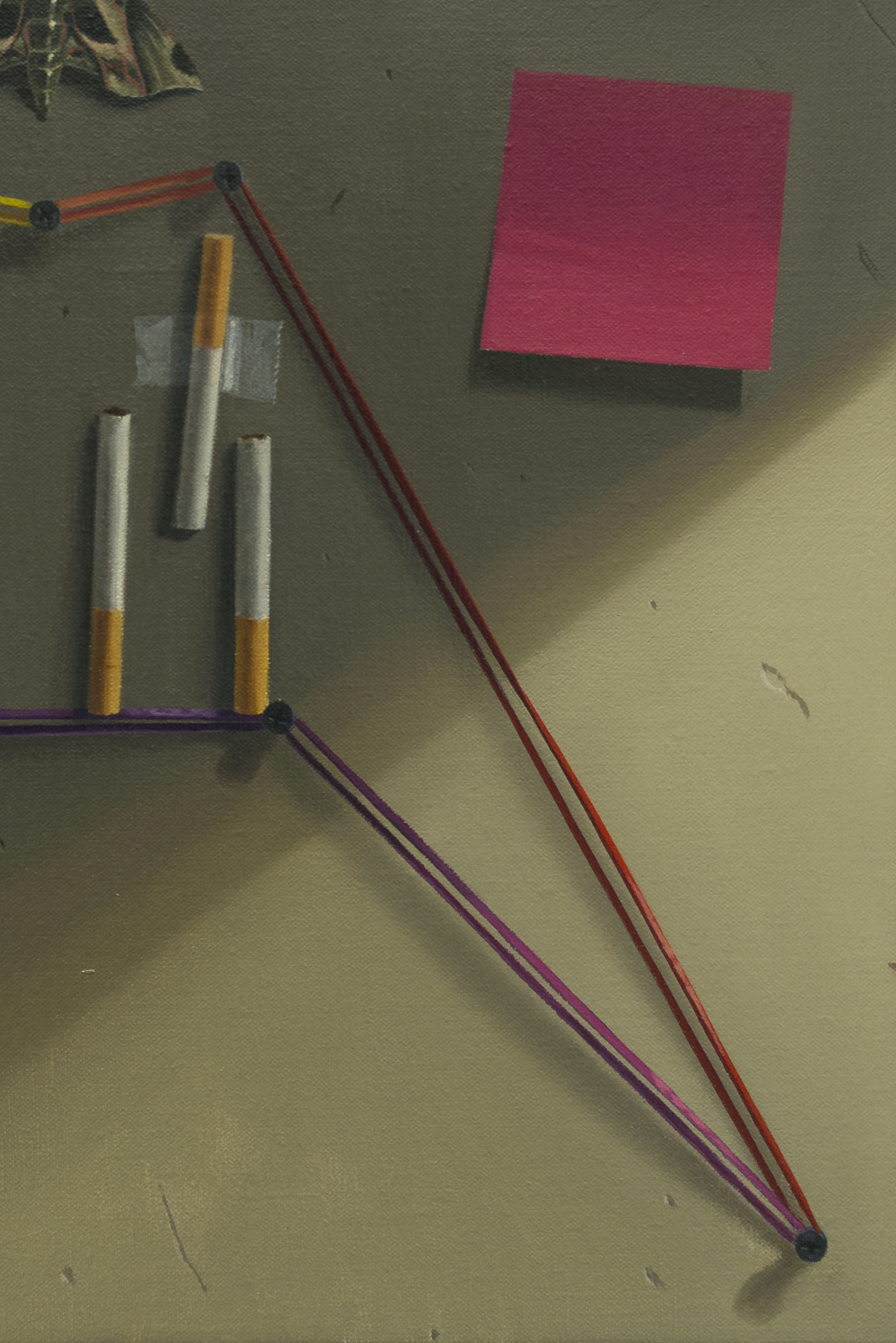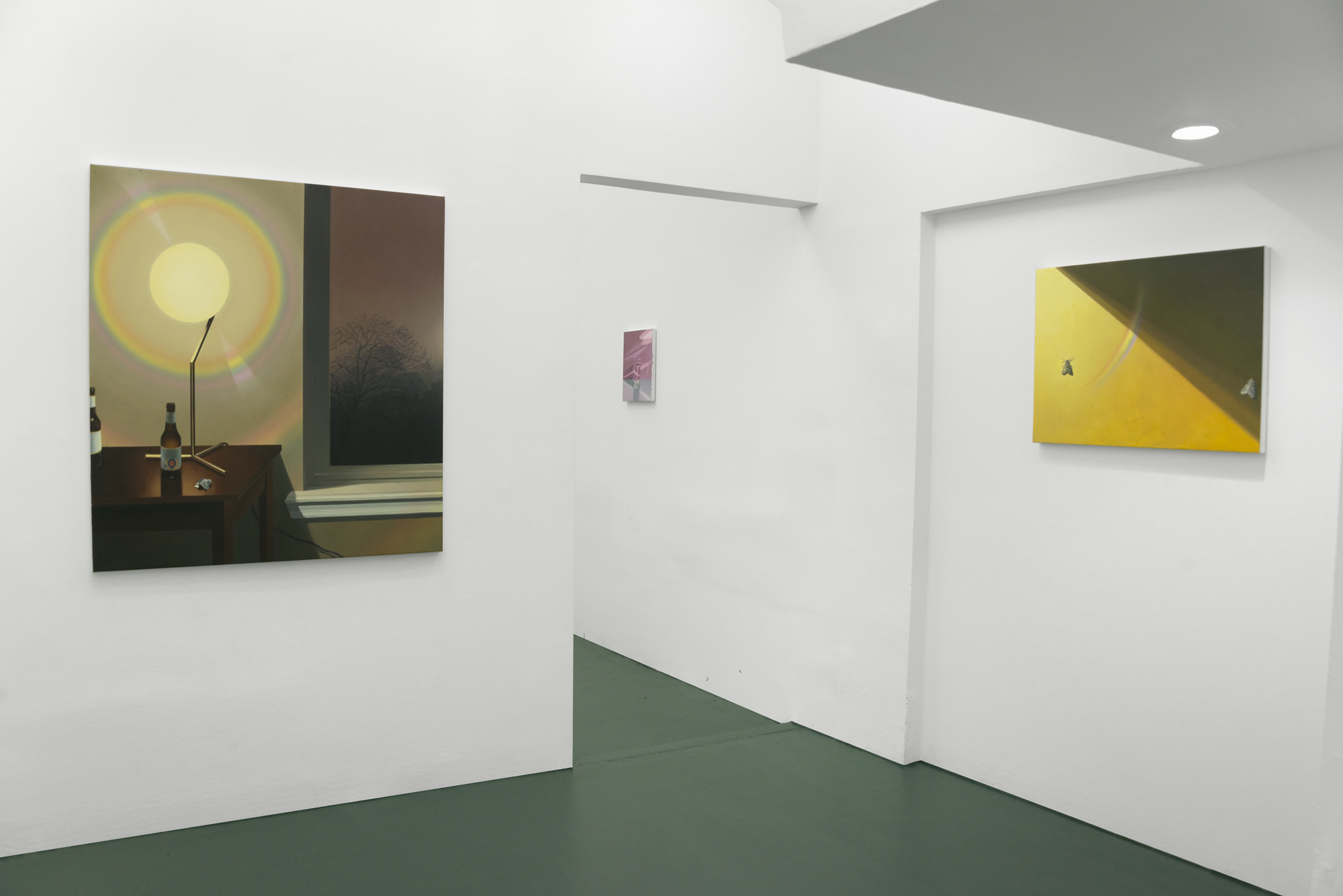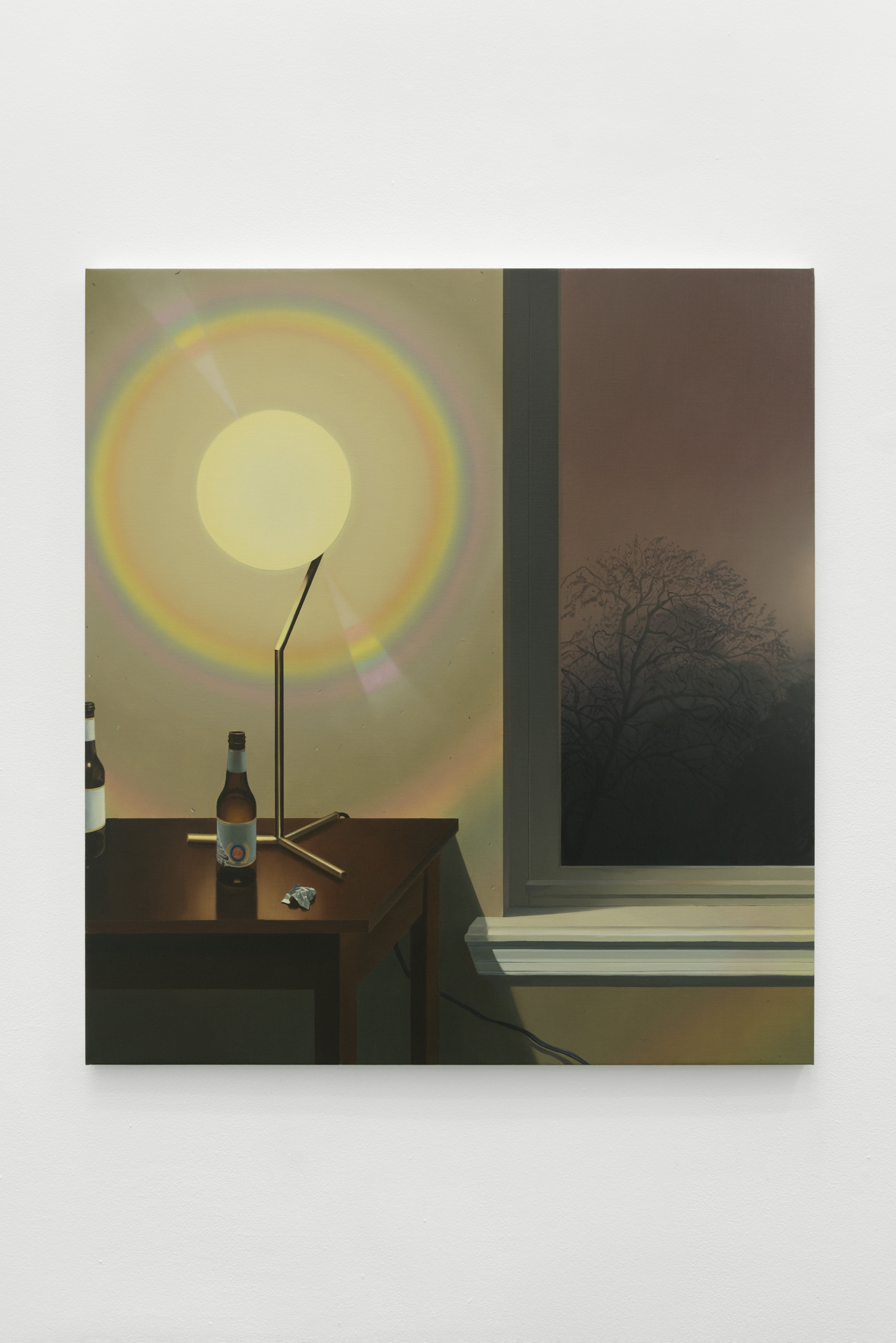 Light of the World, Oil on linen, 46 x 42 in, 2020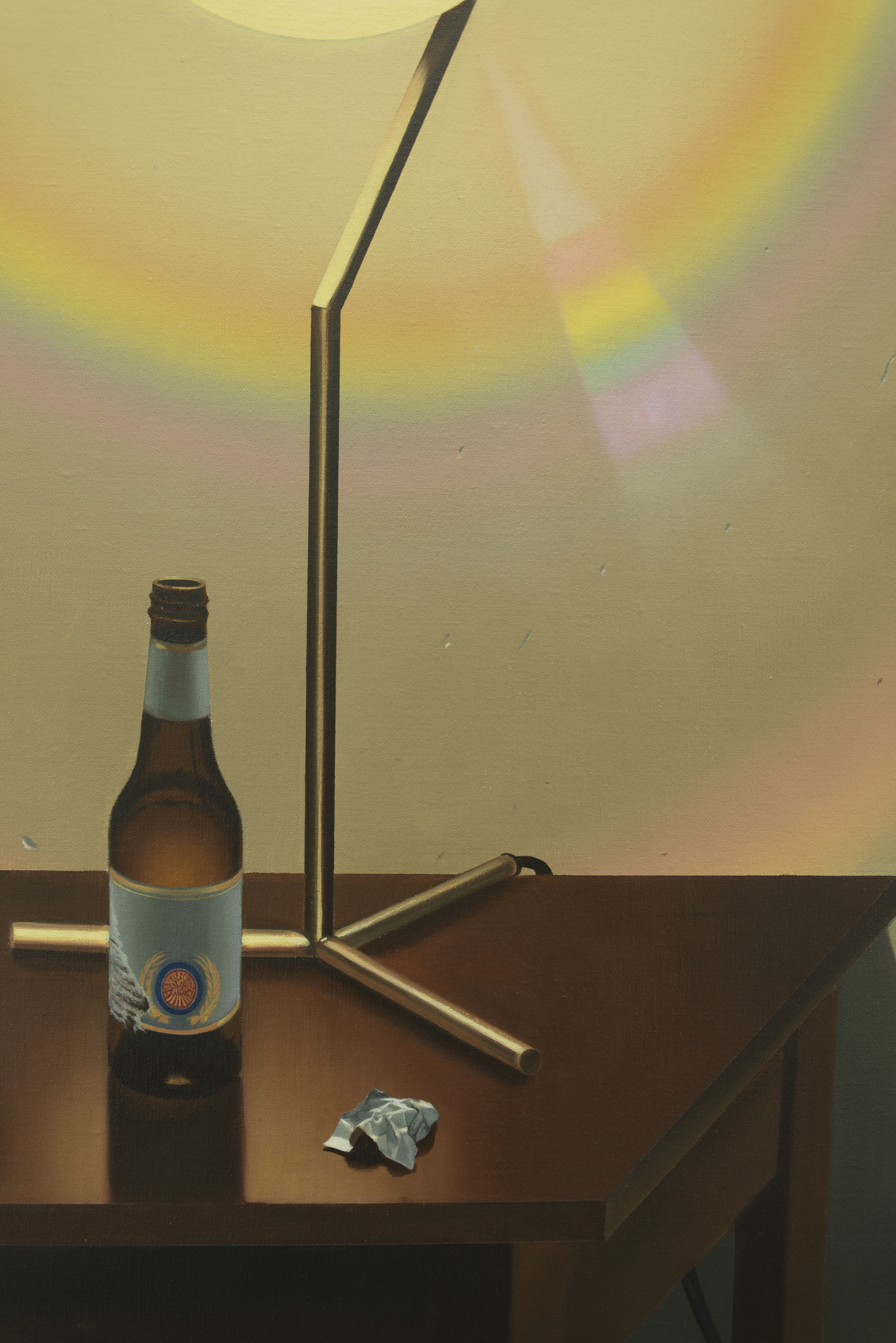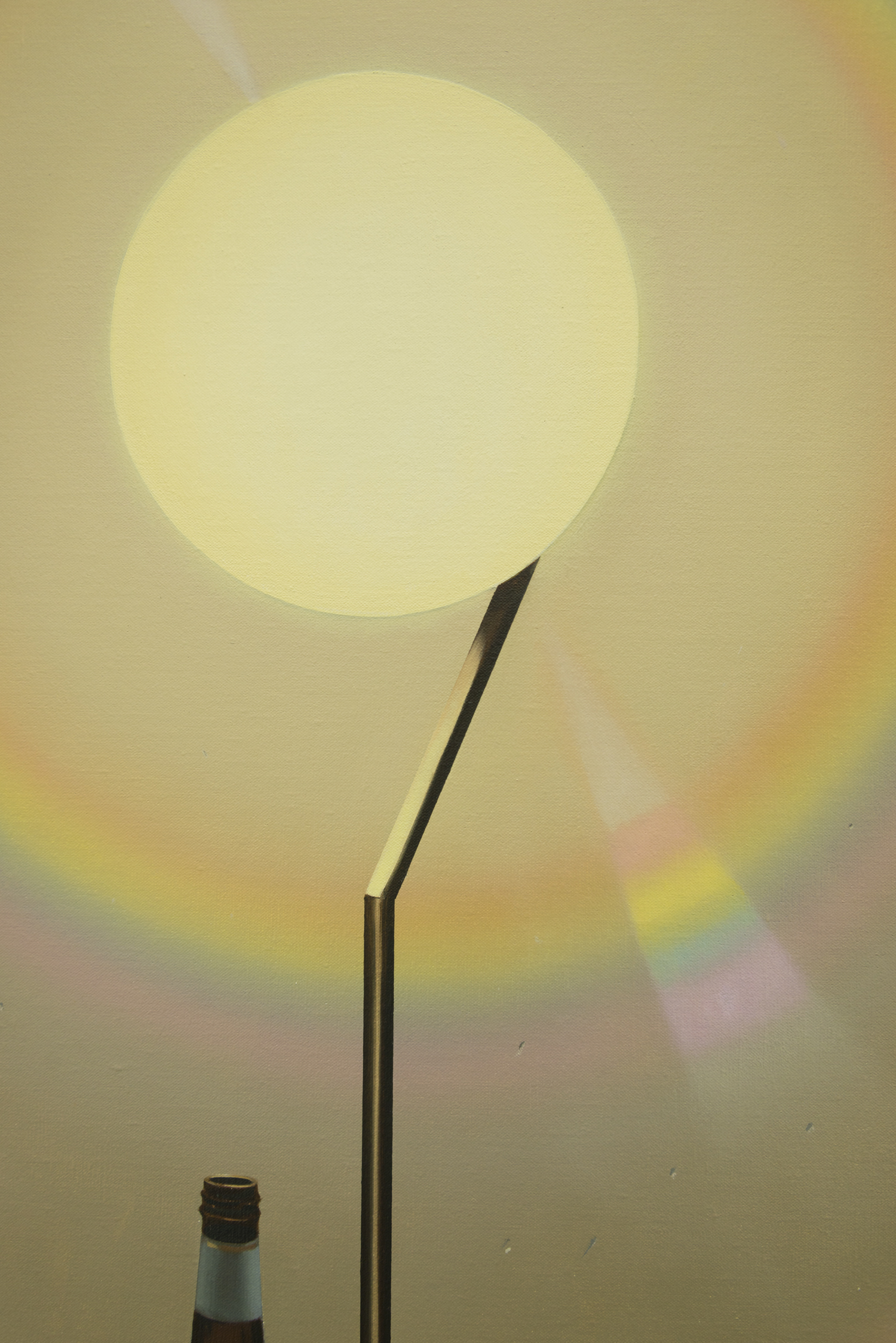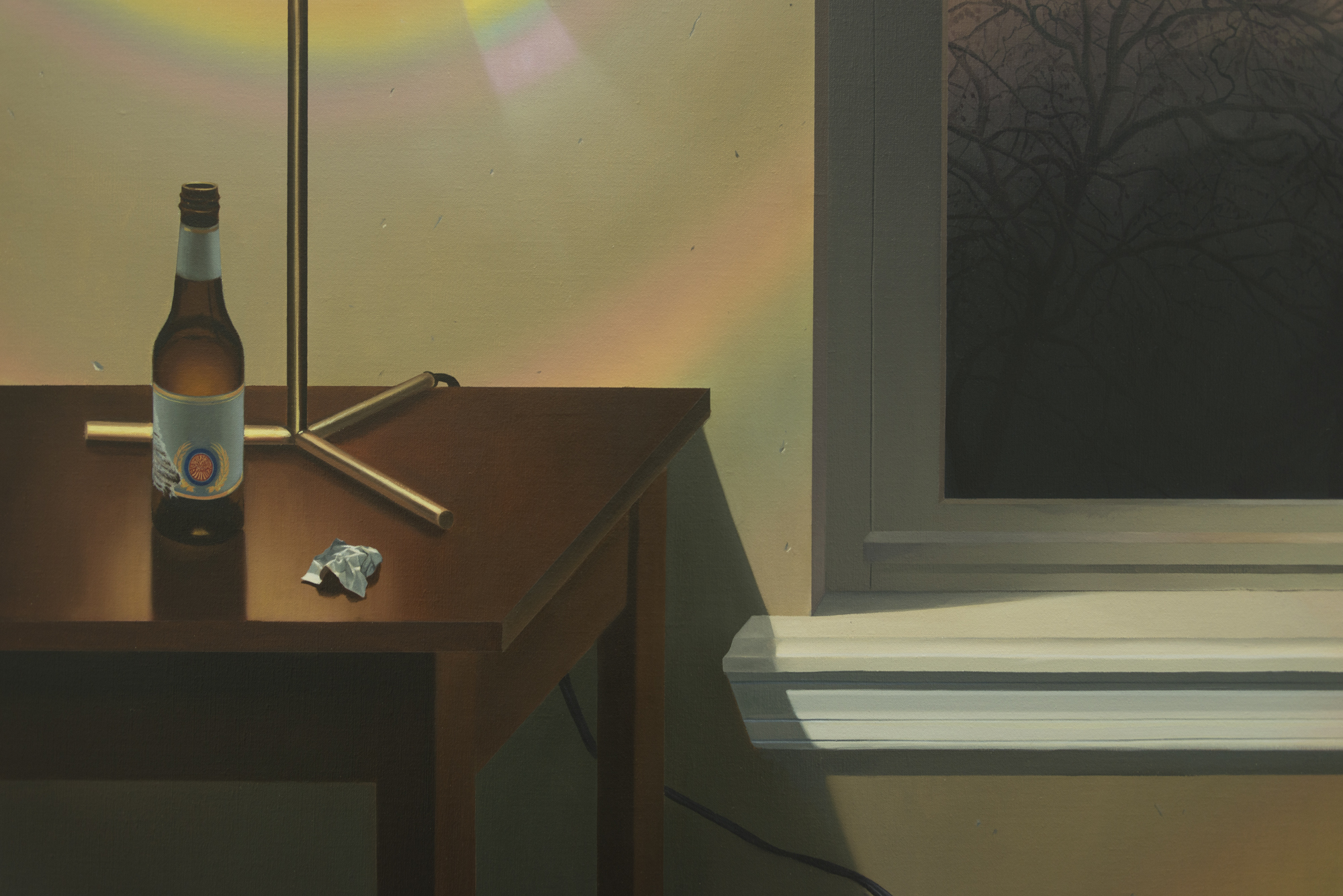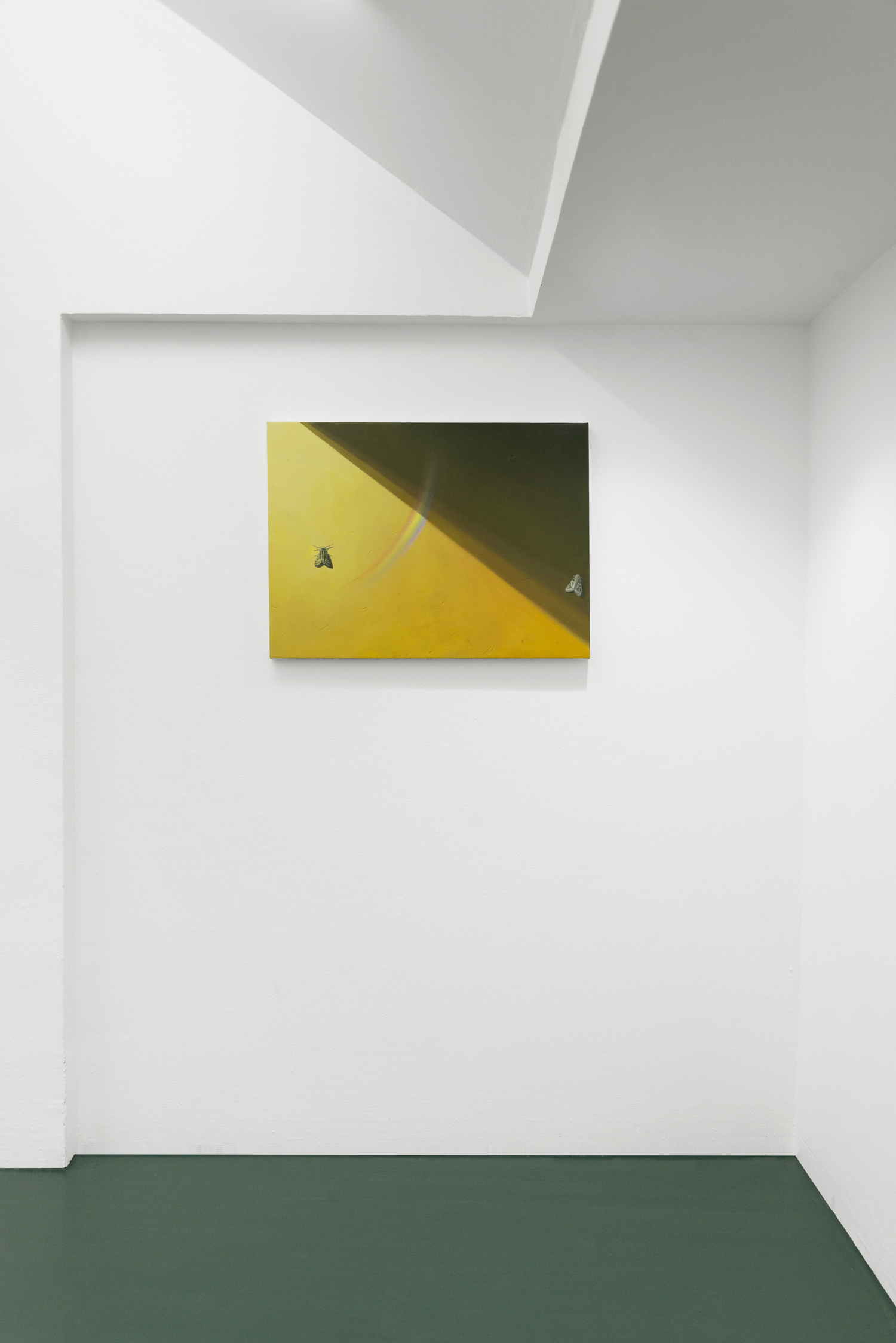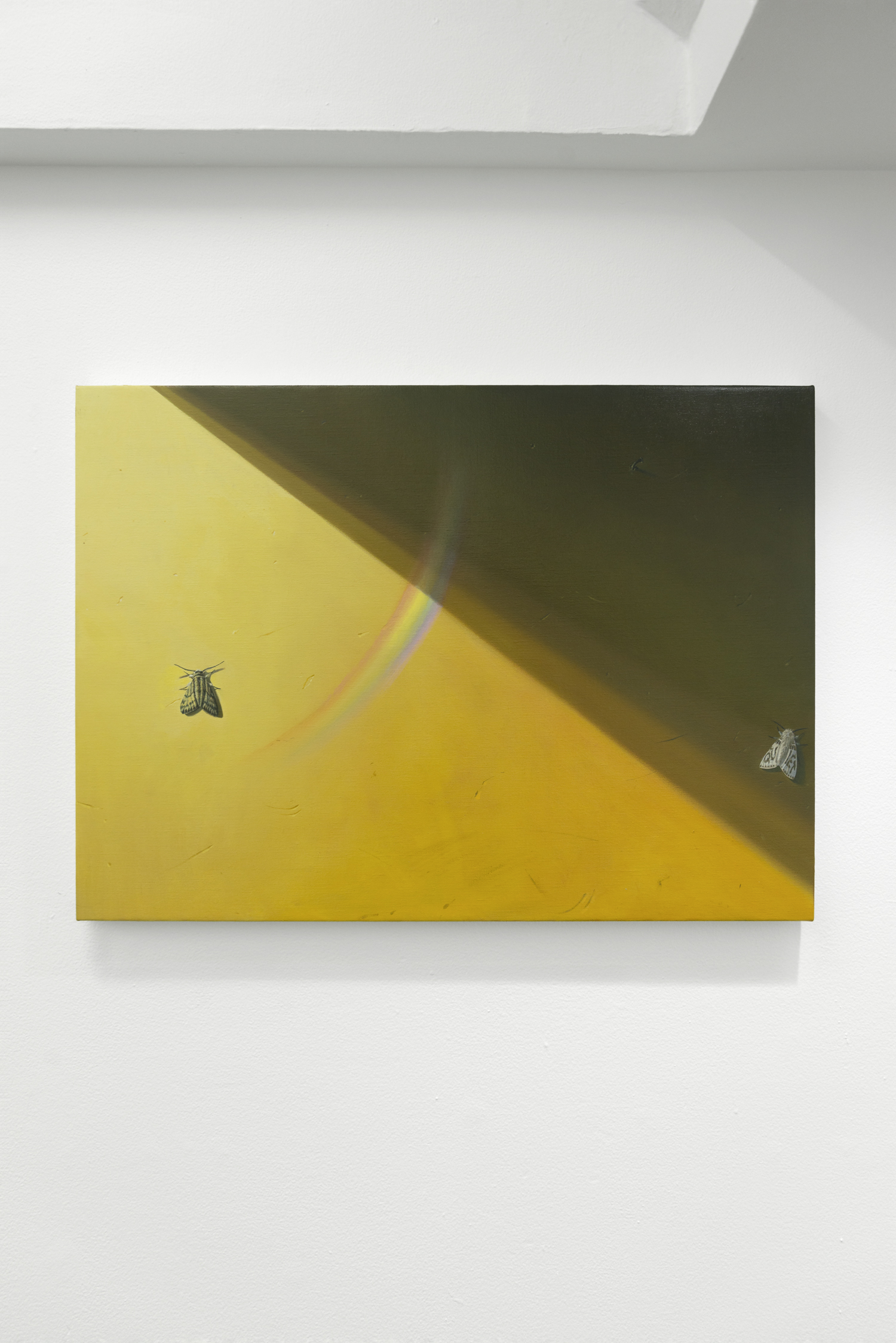 Be Quiet, Oil on linen, 30 x 22 in, 2020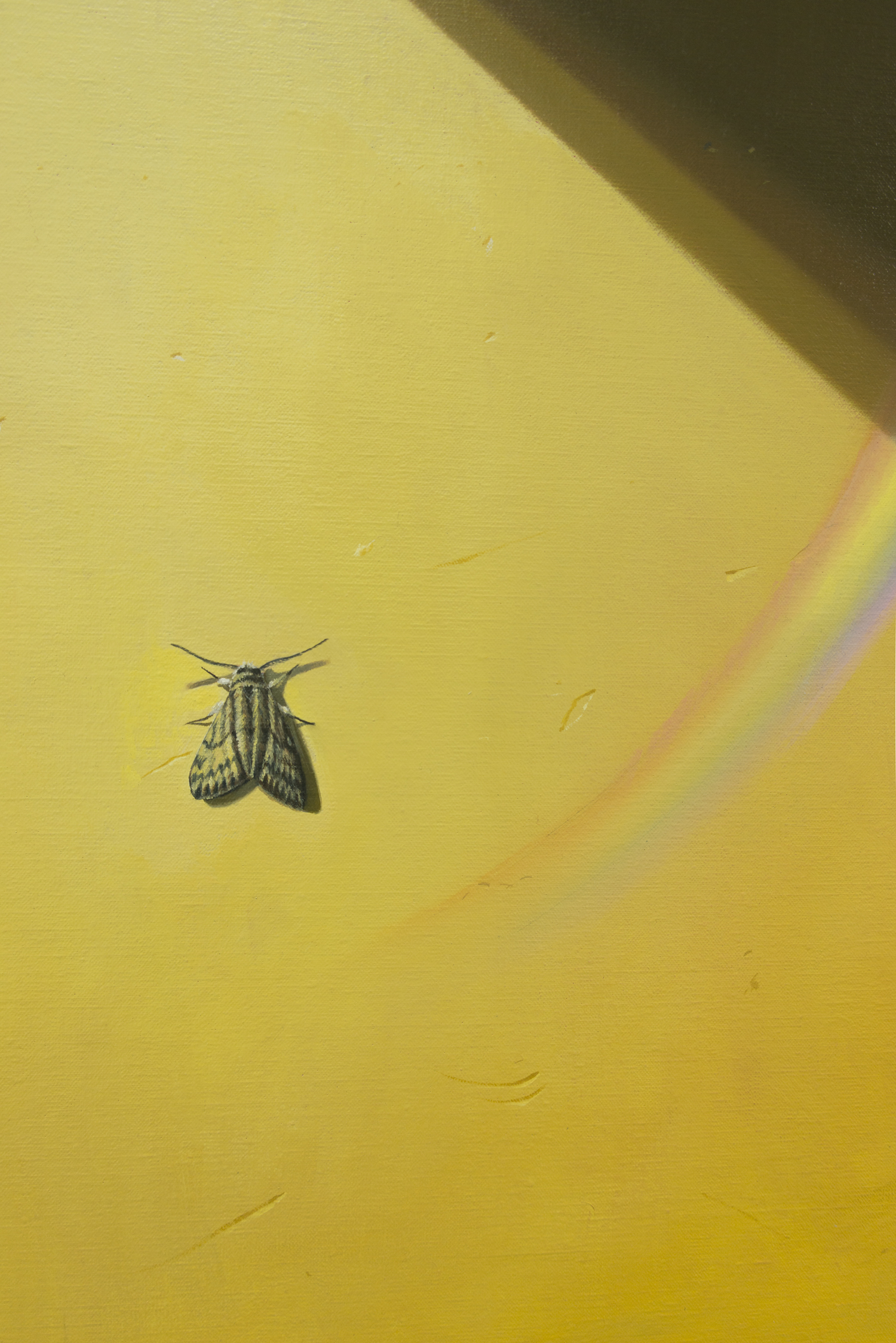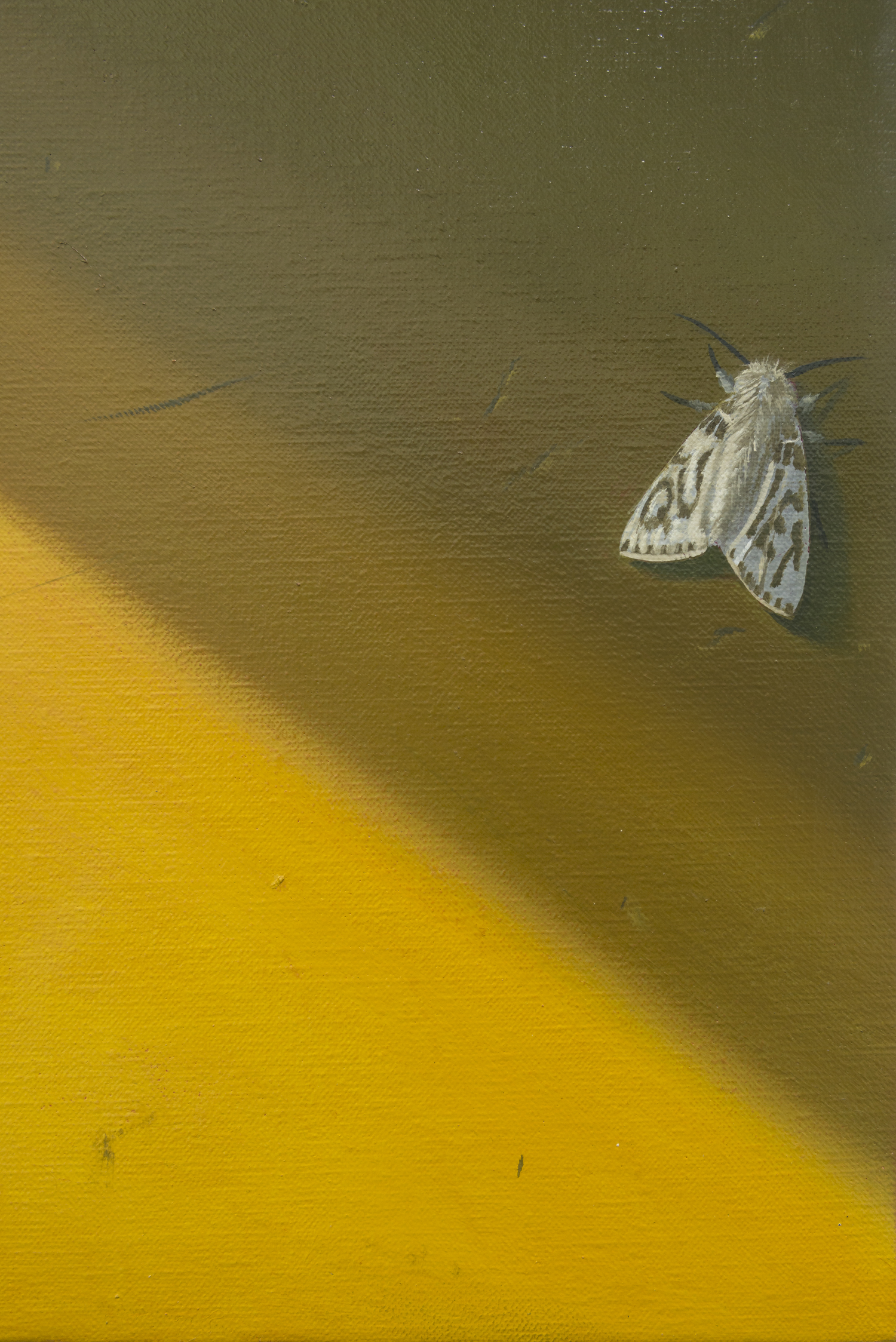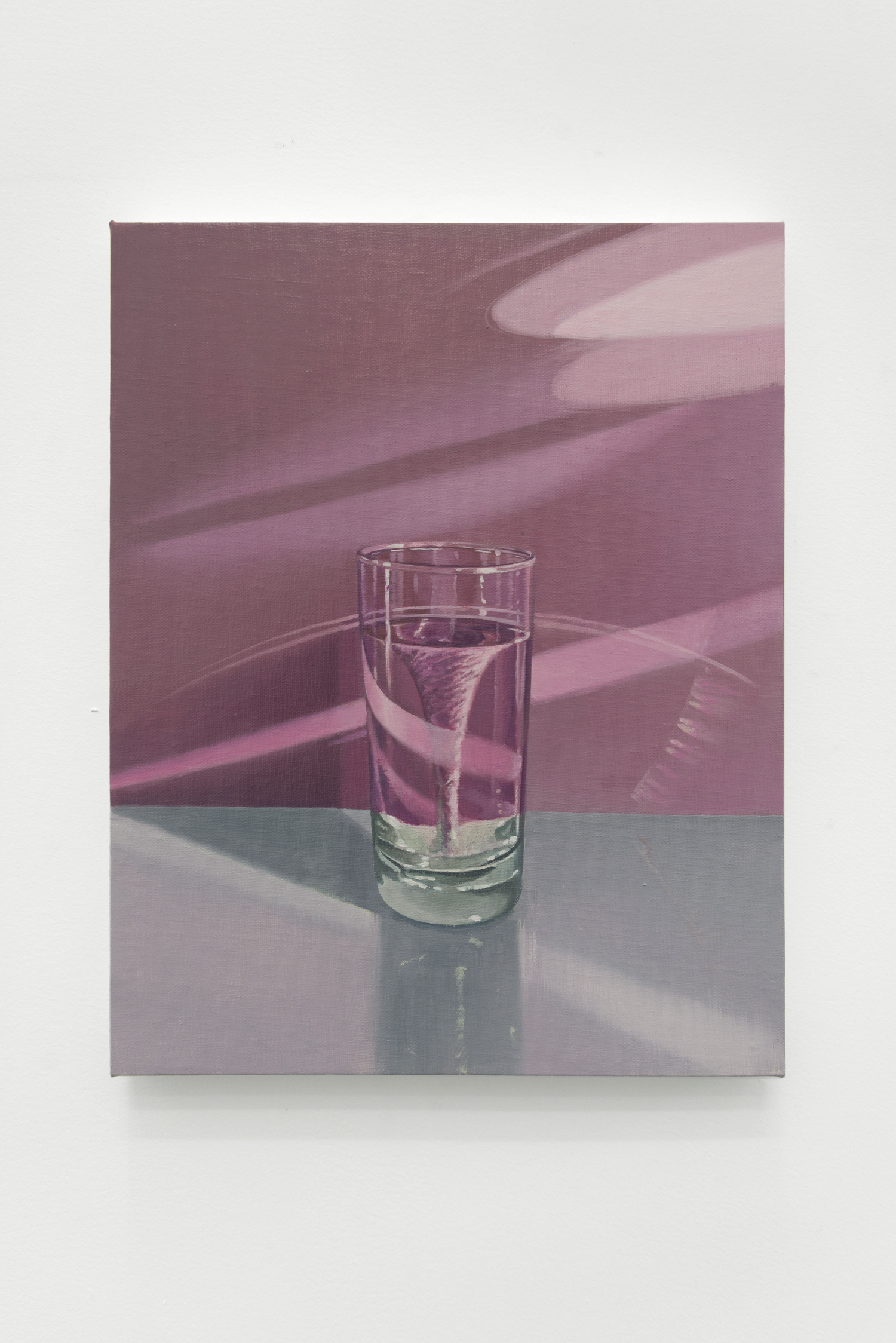 Water, Oil on linen, 14 x 11 in, 2020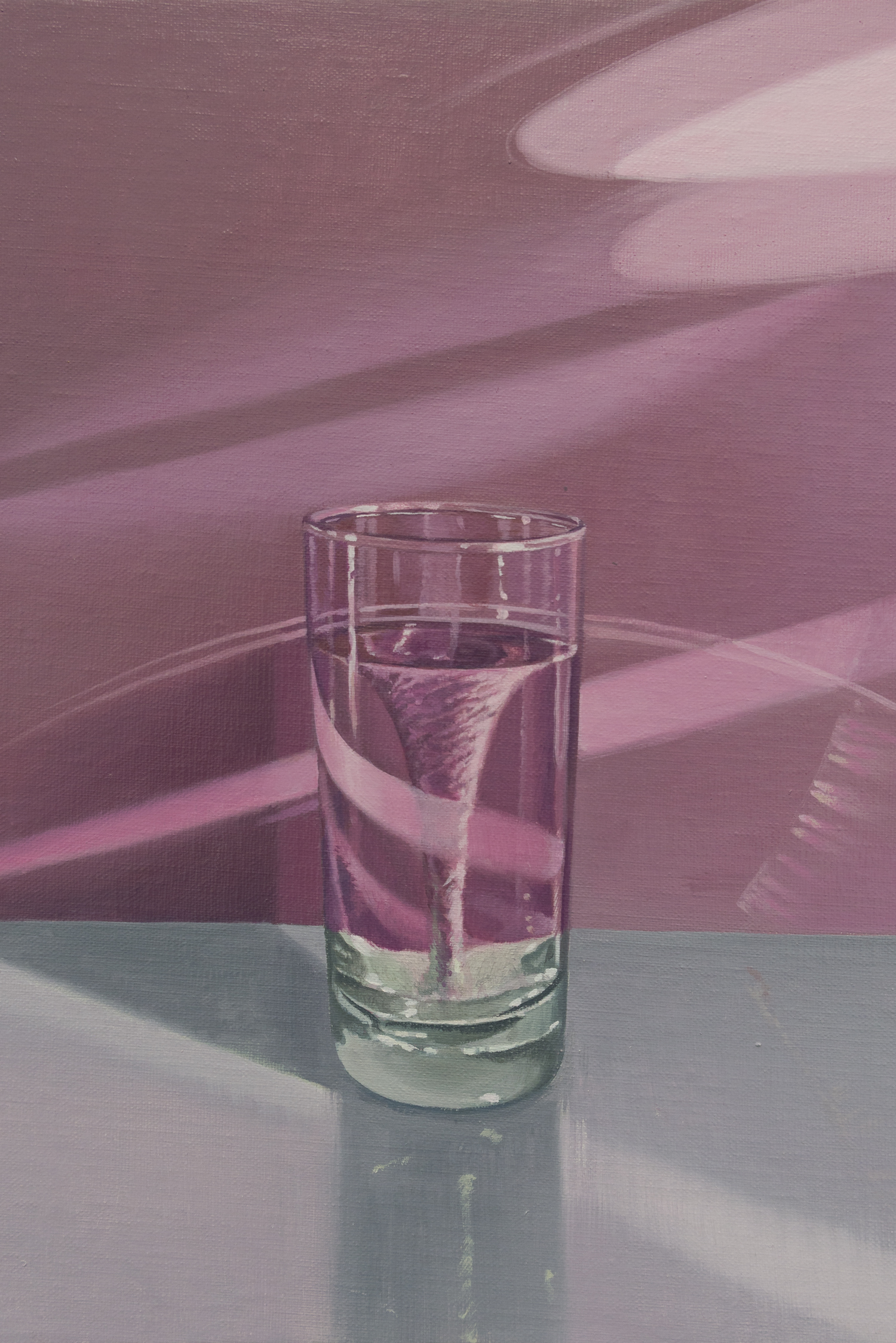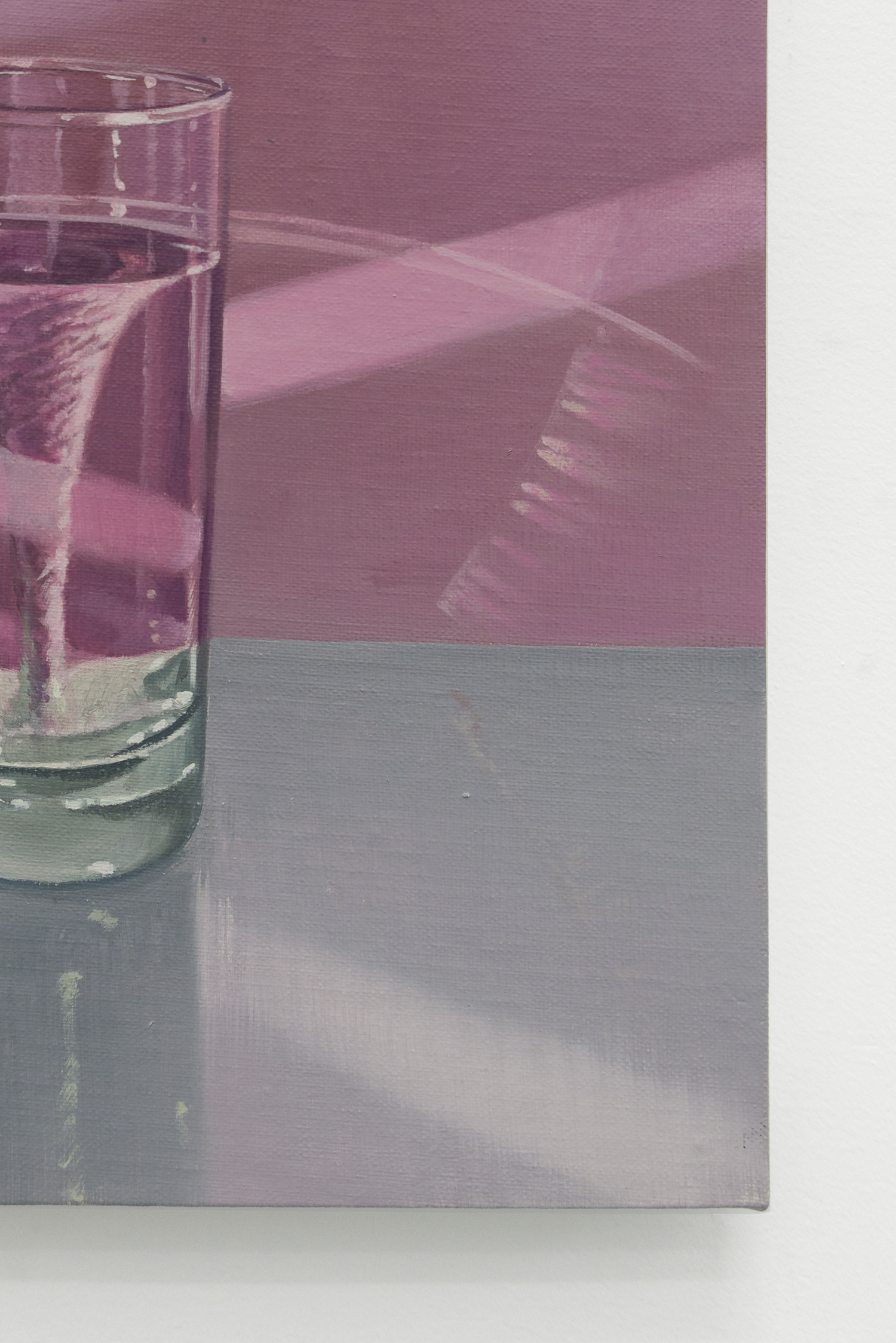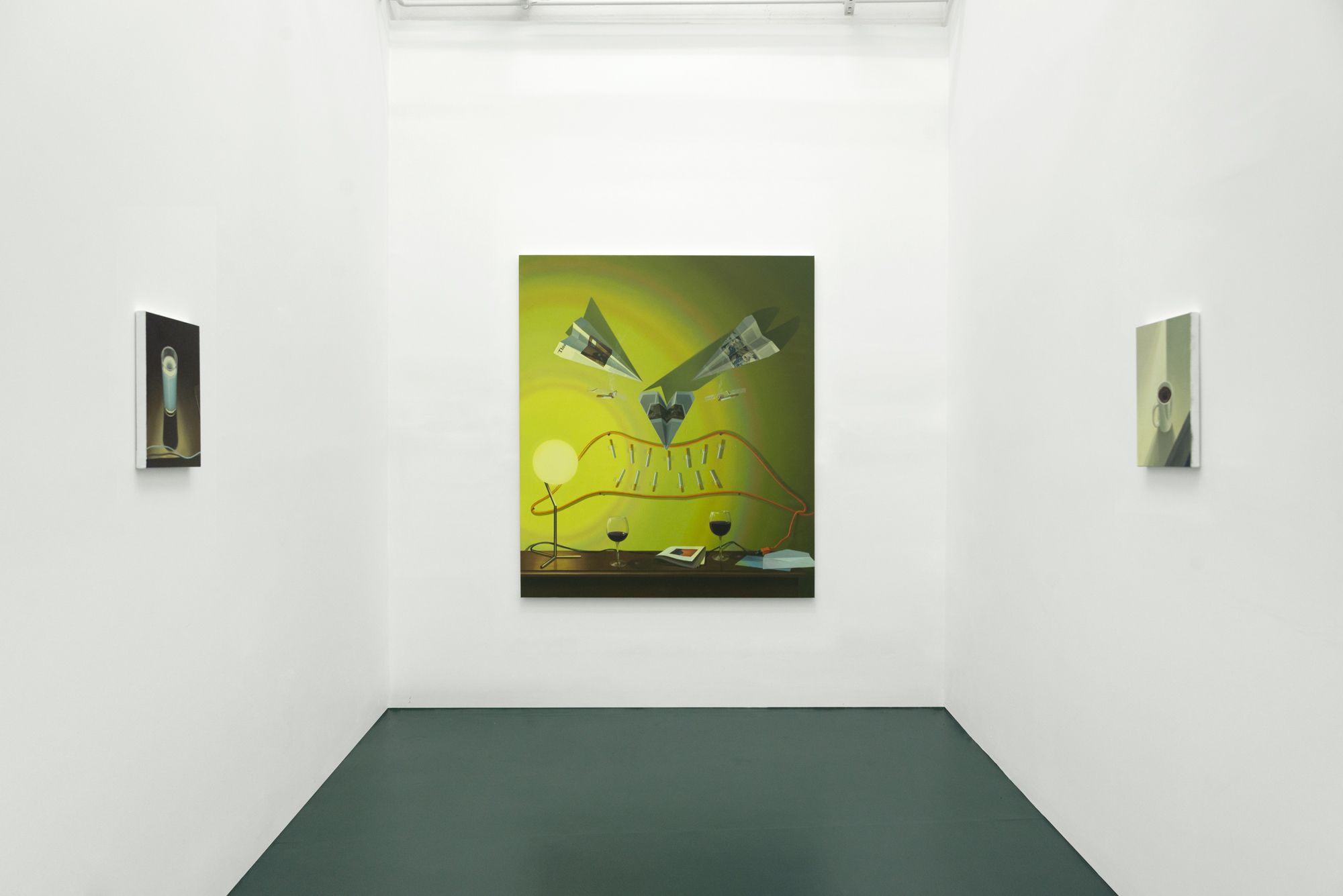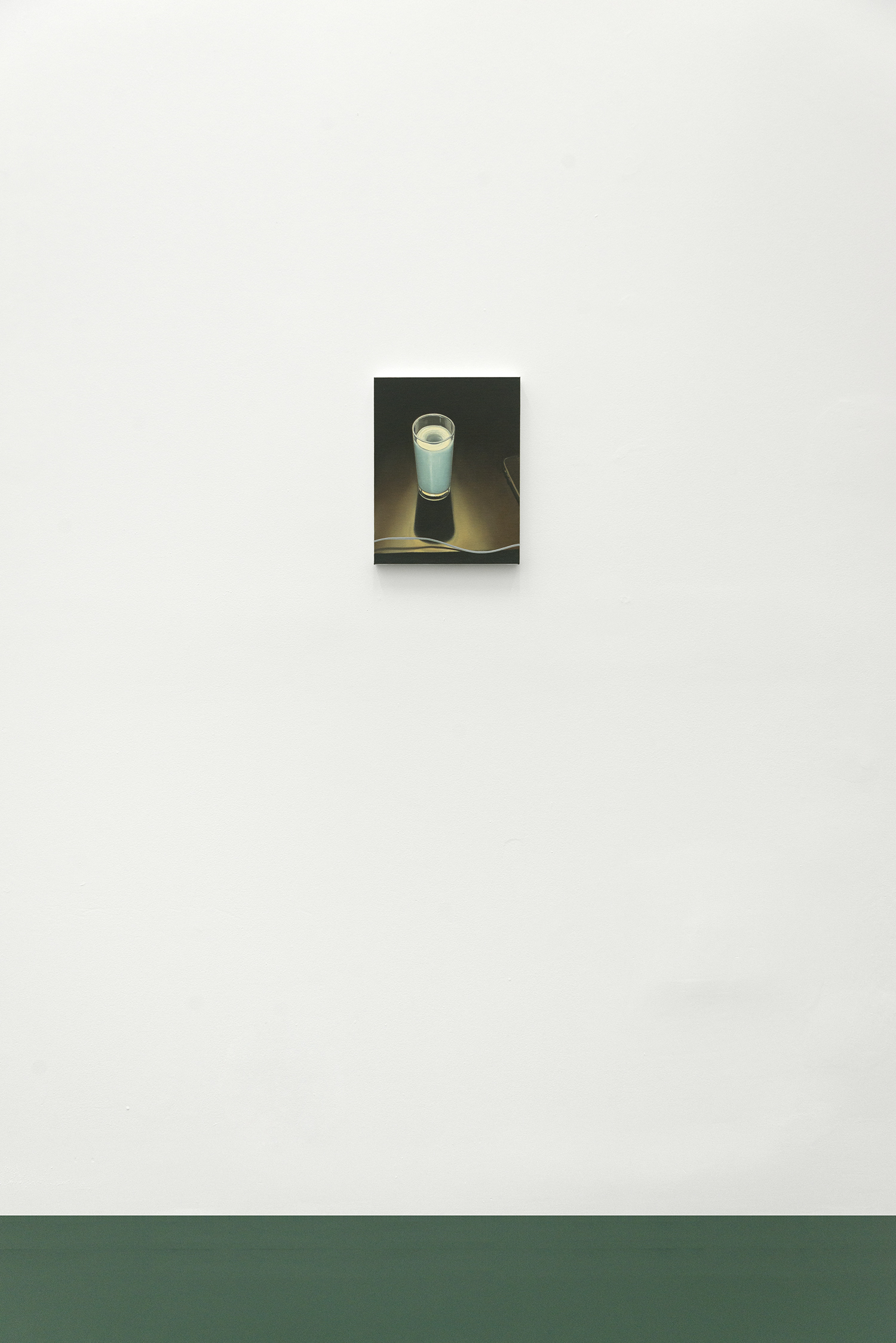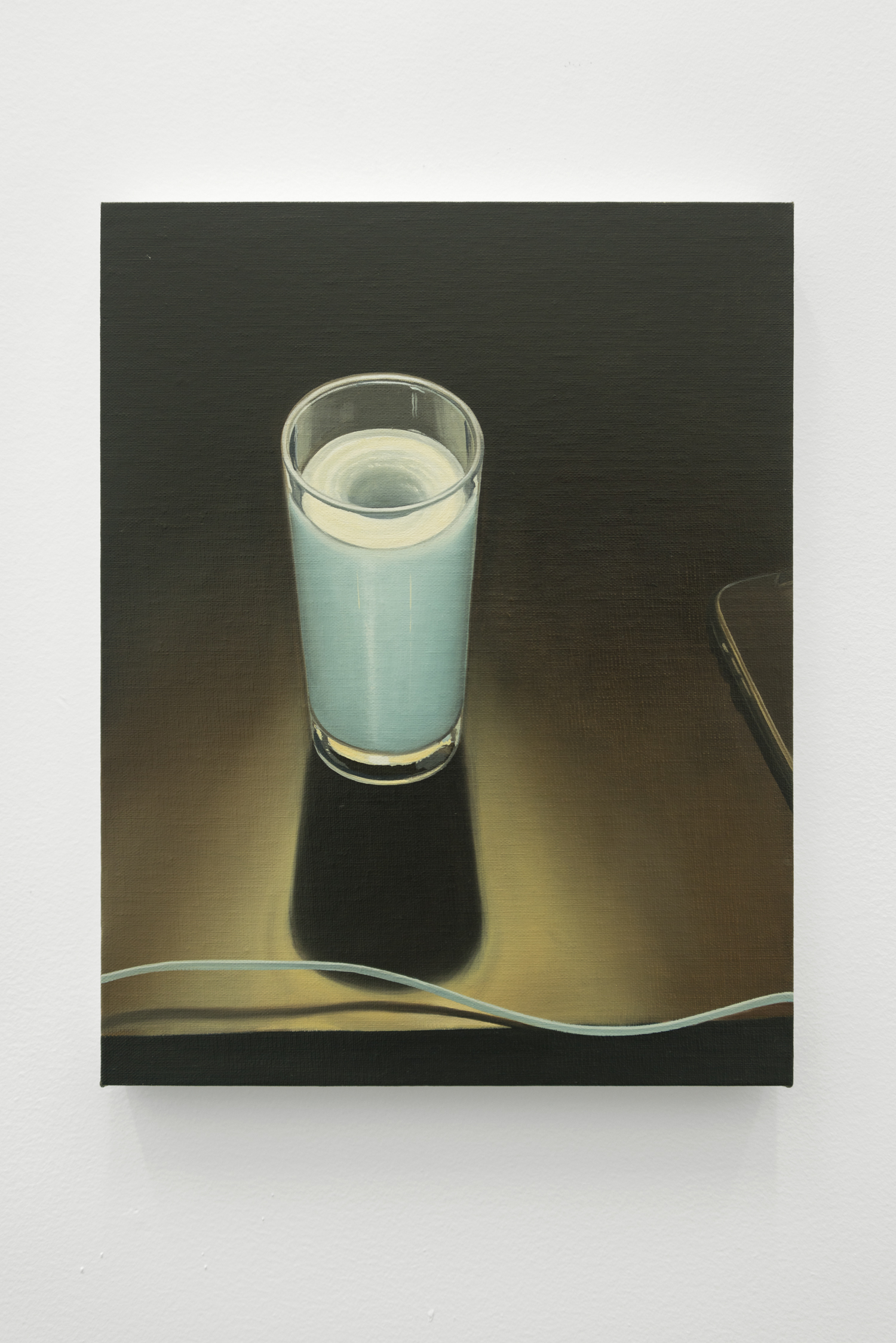 Milk, Oil on linen, 14 x 11 in, 2020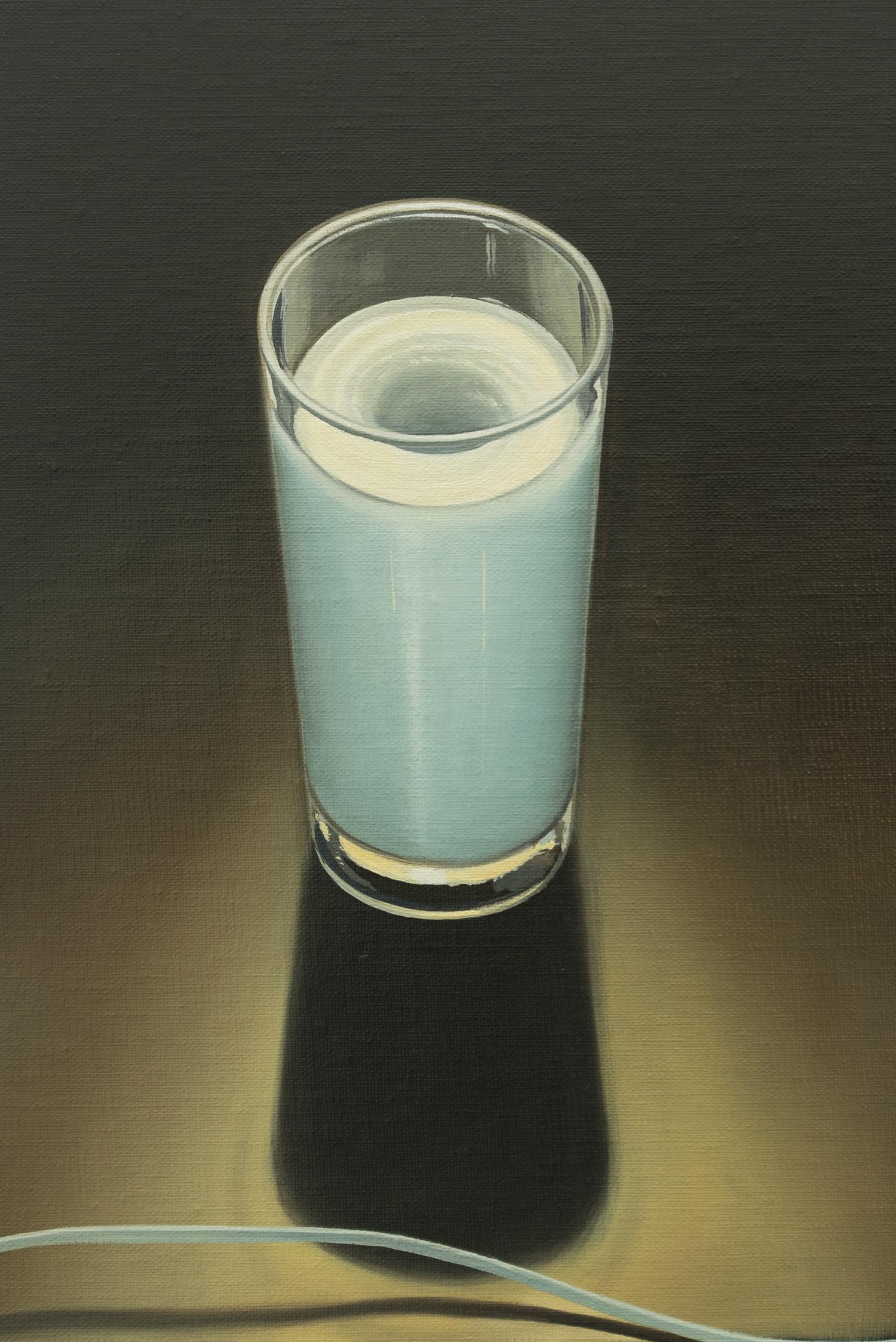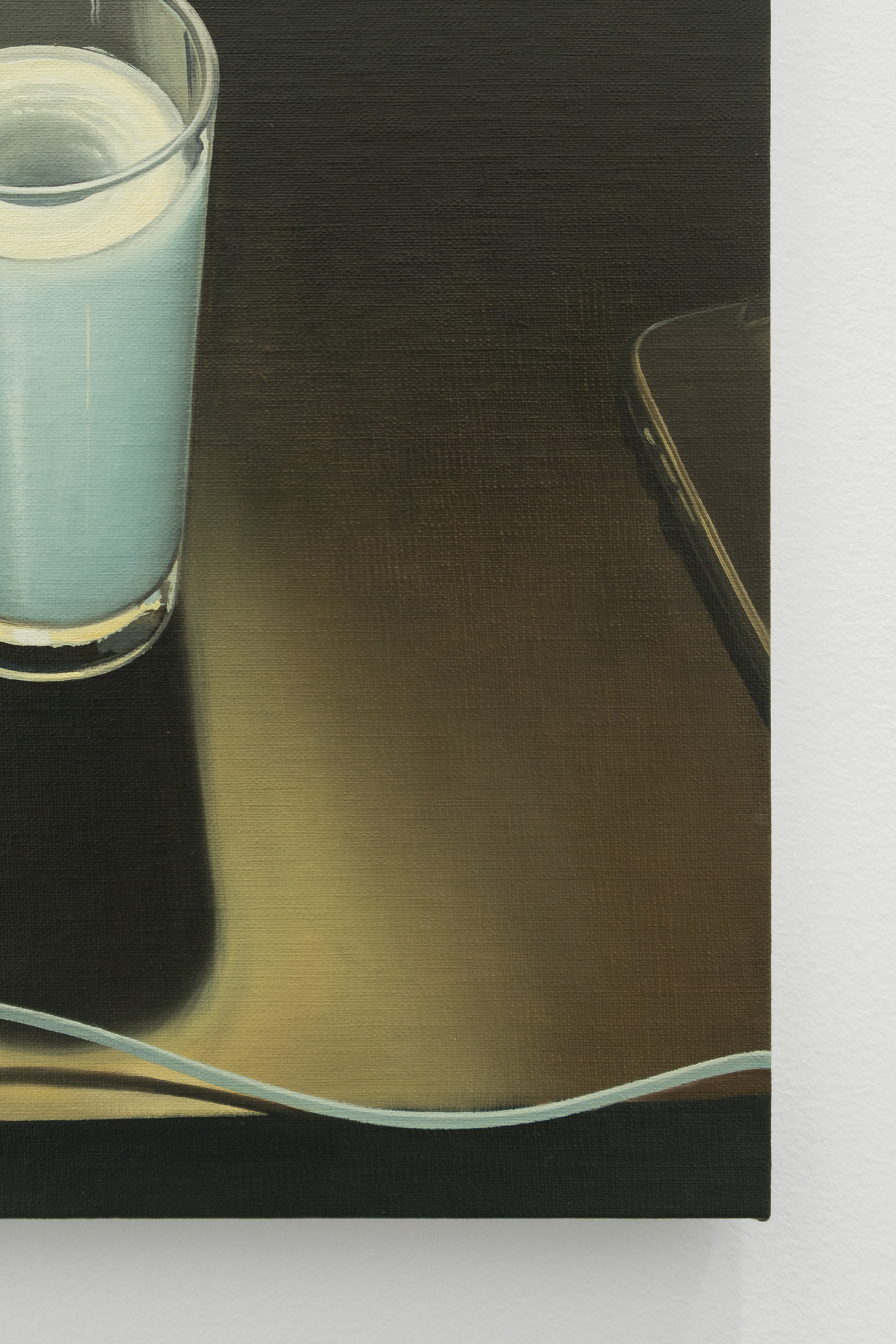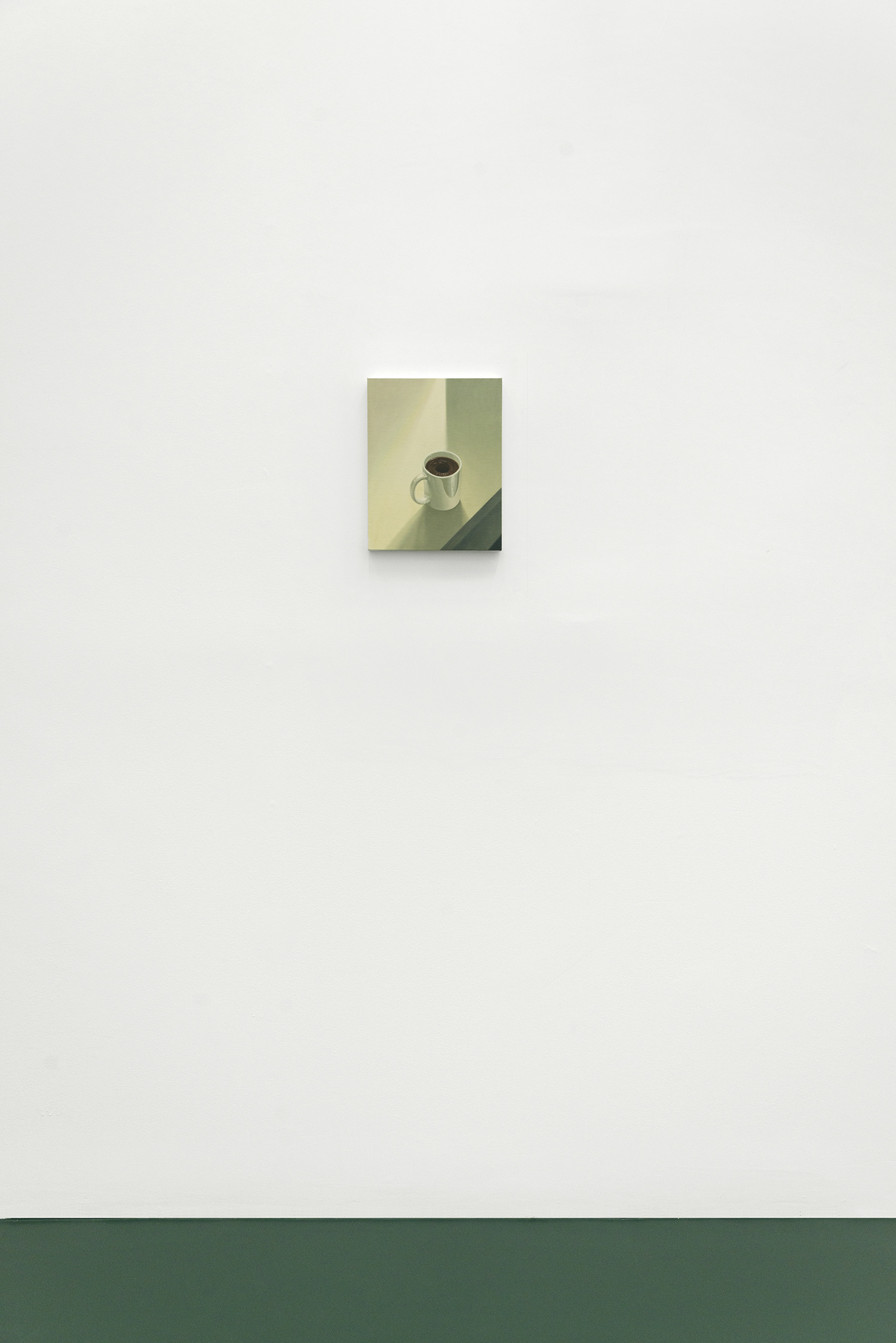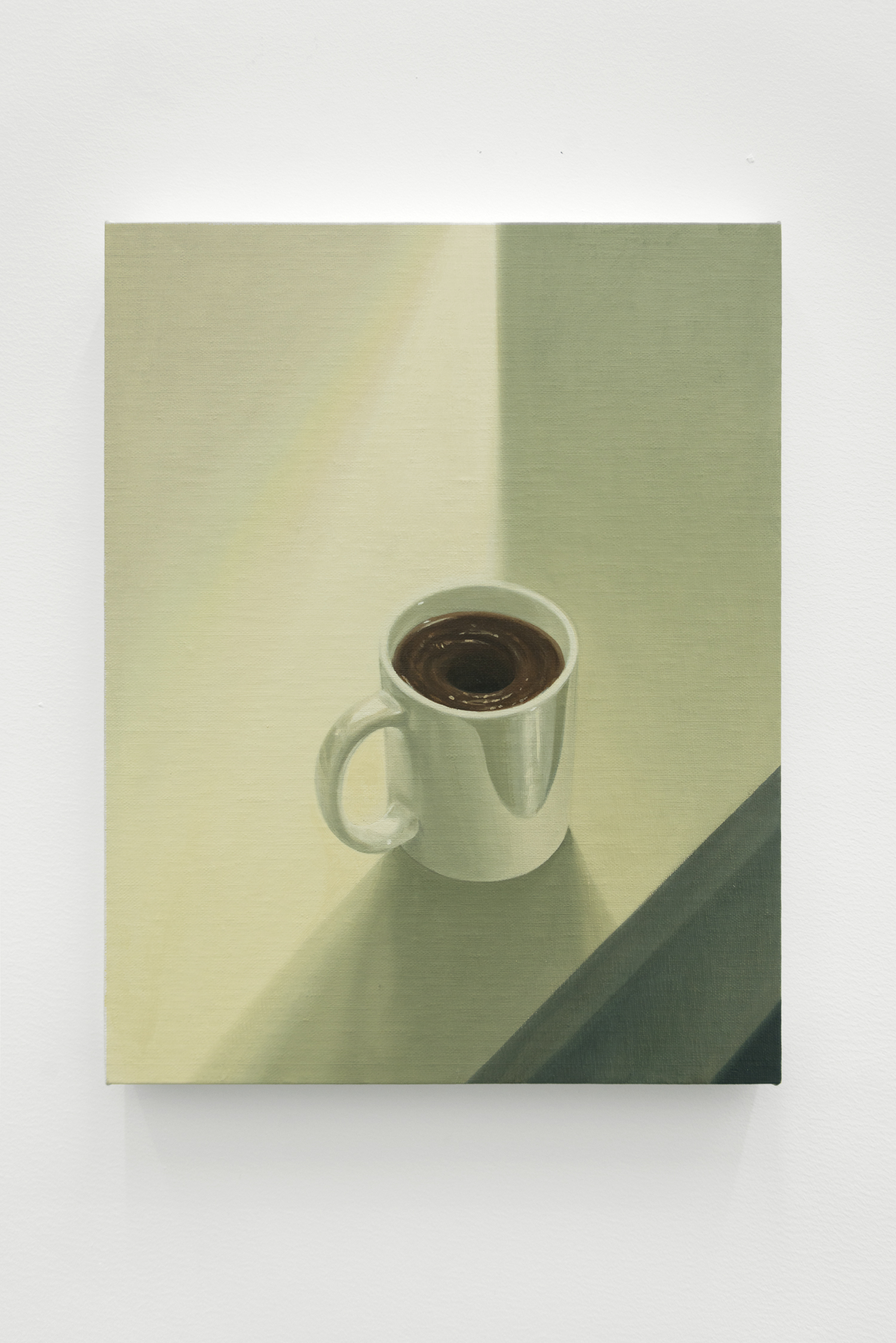 Coffee, Oil on linen, 14 x 11 in, 2020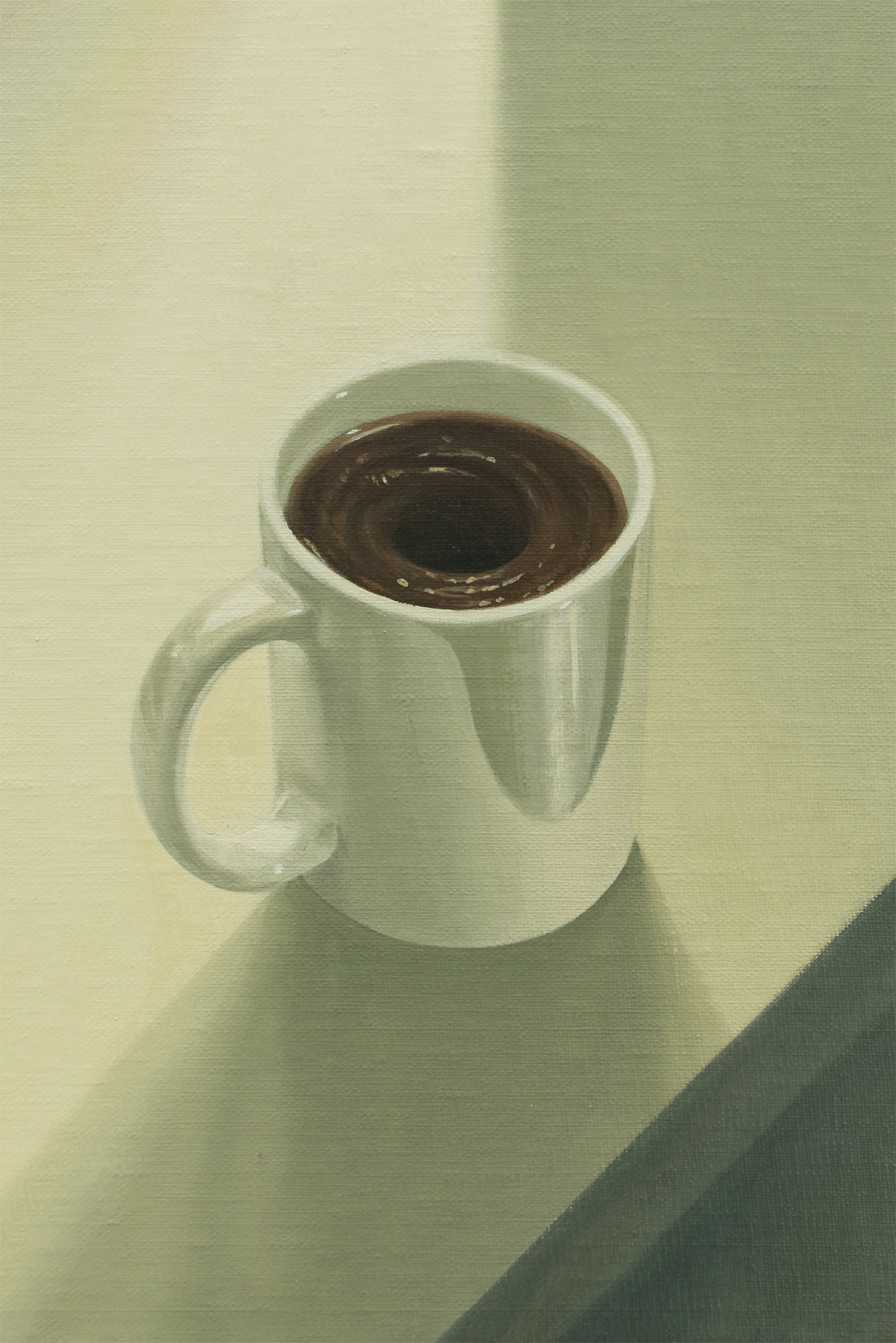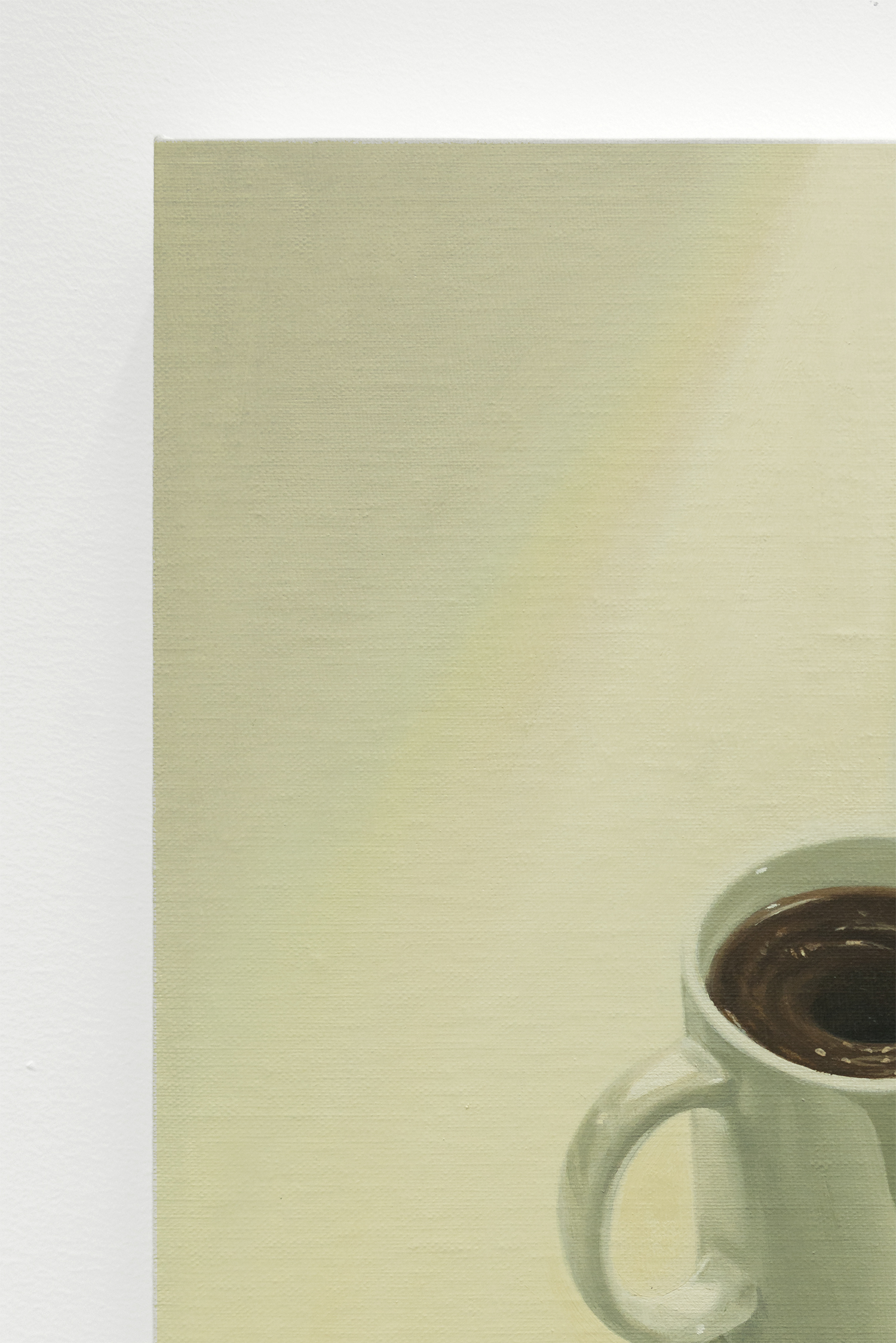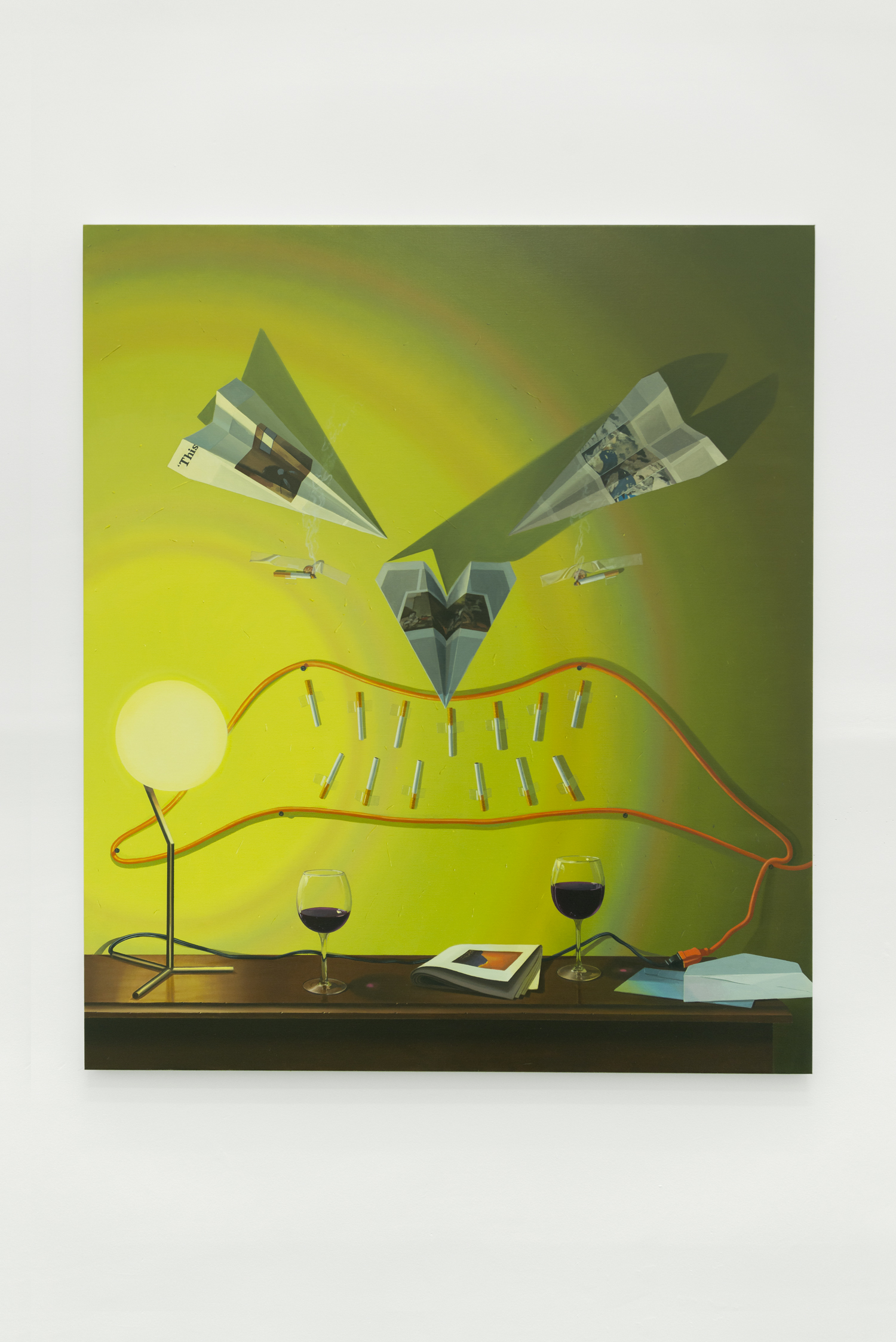 Evening Readers, Oil on linen, 58 x 50 in, 2020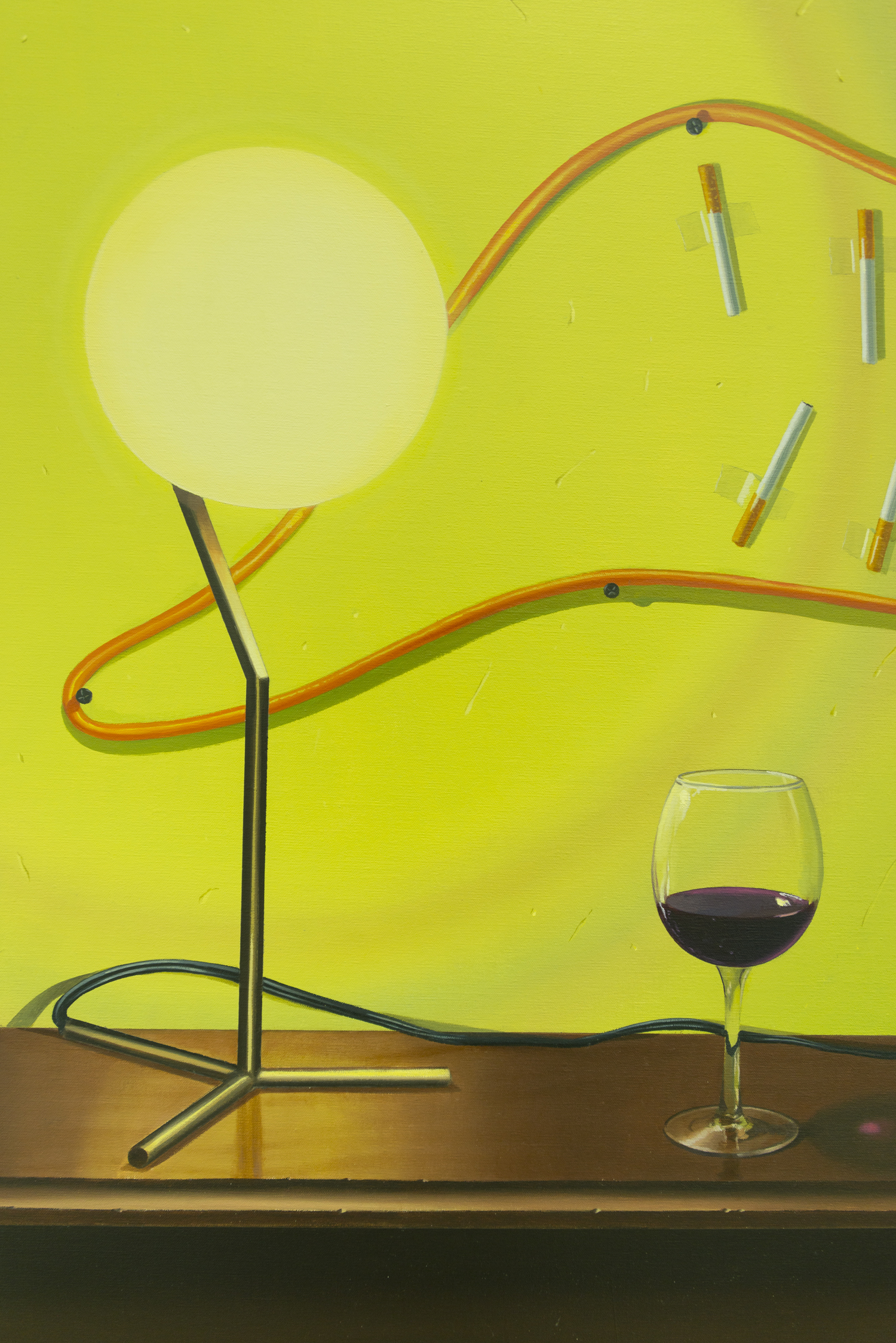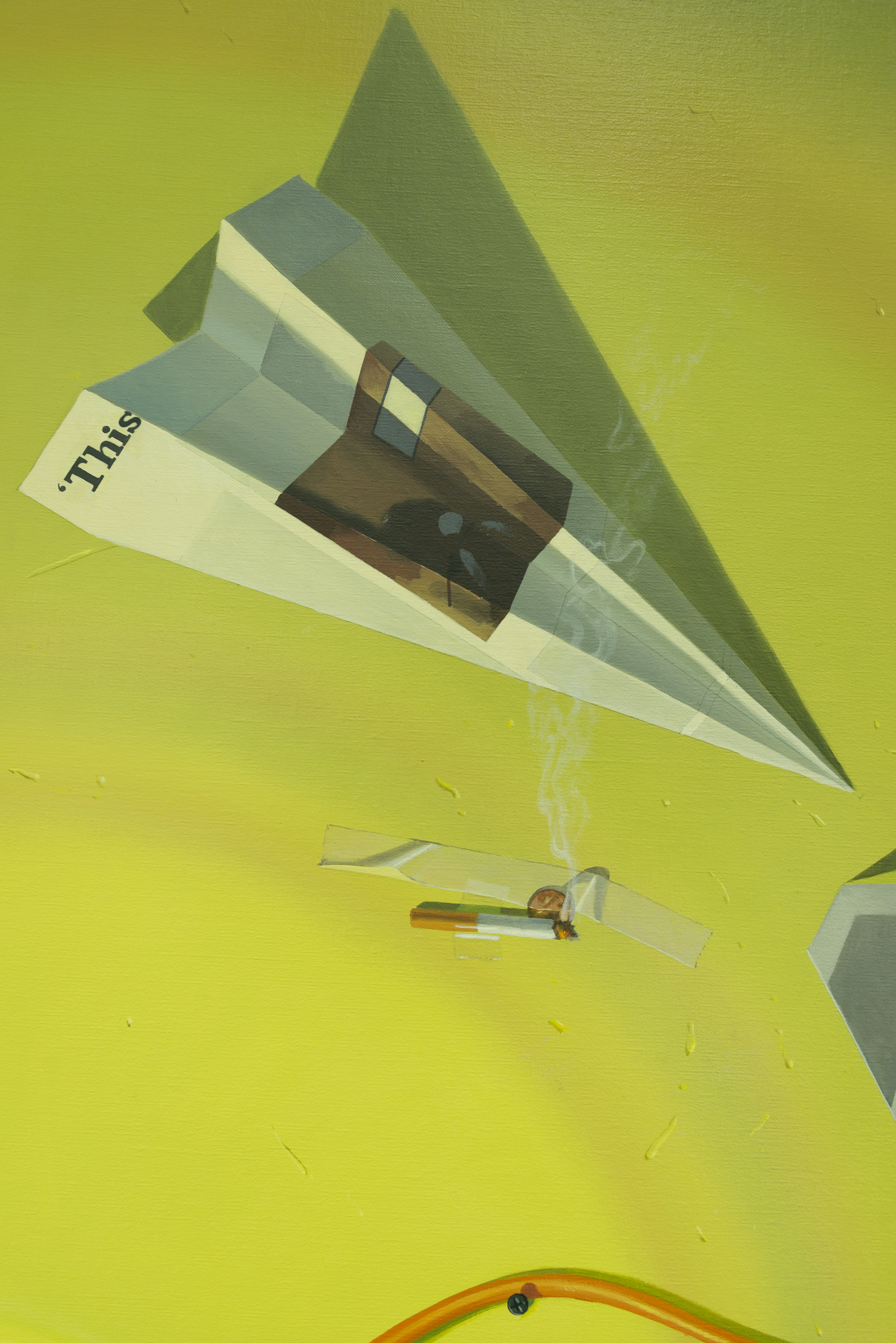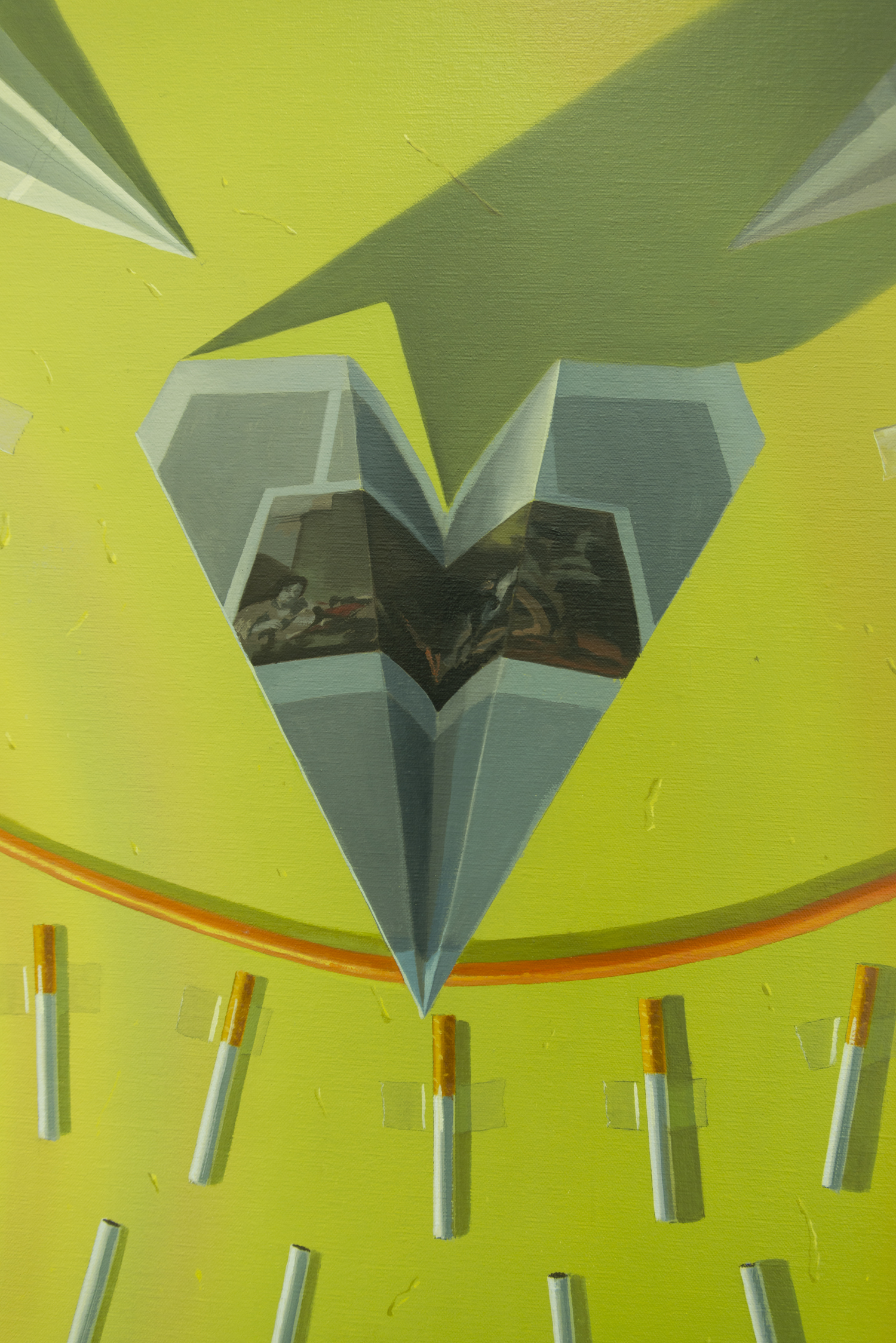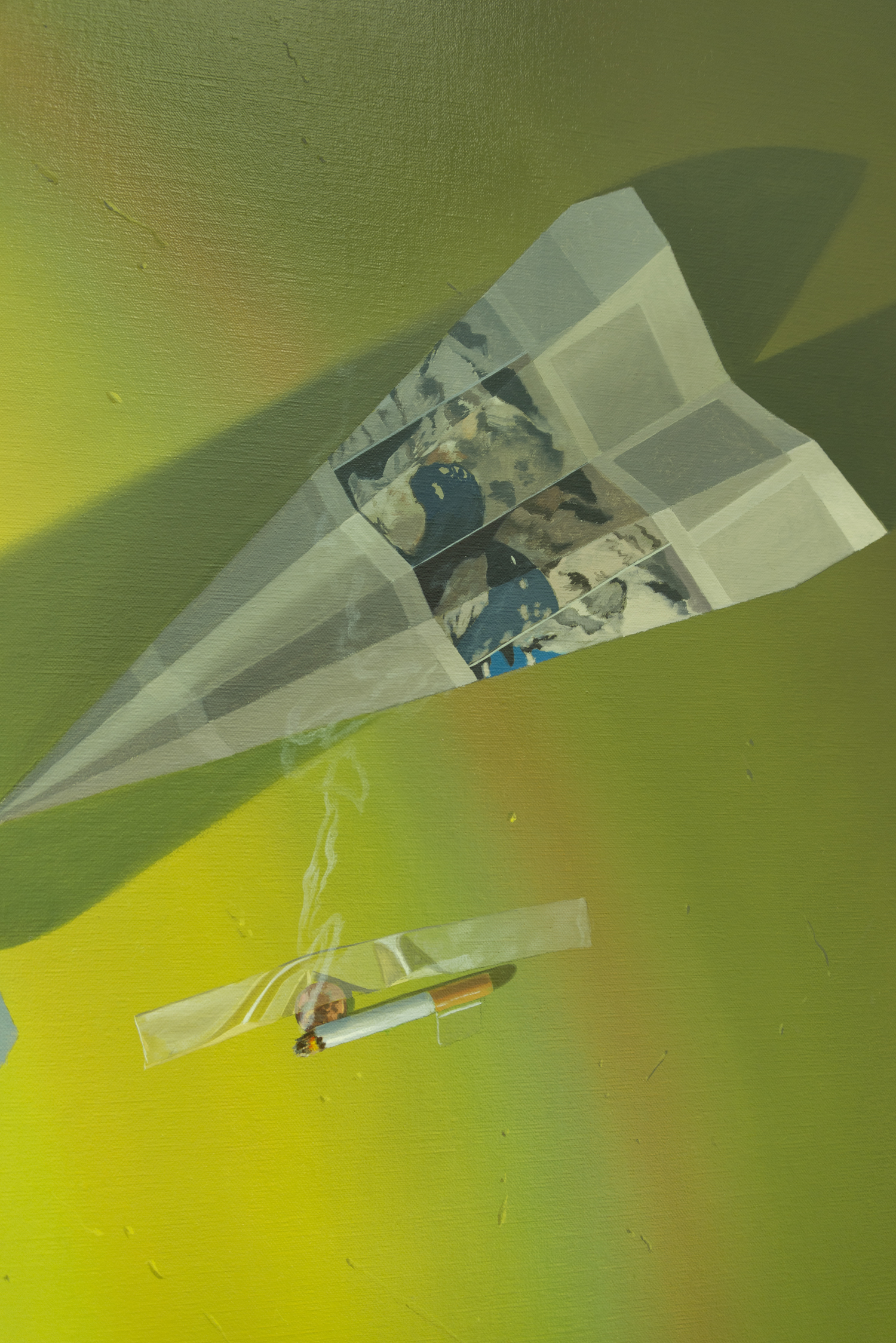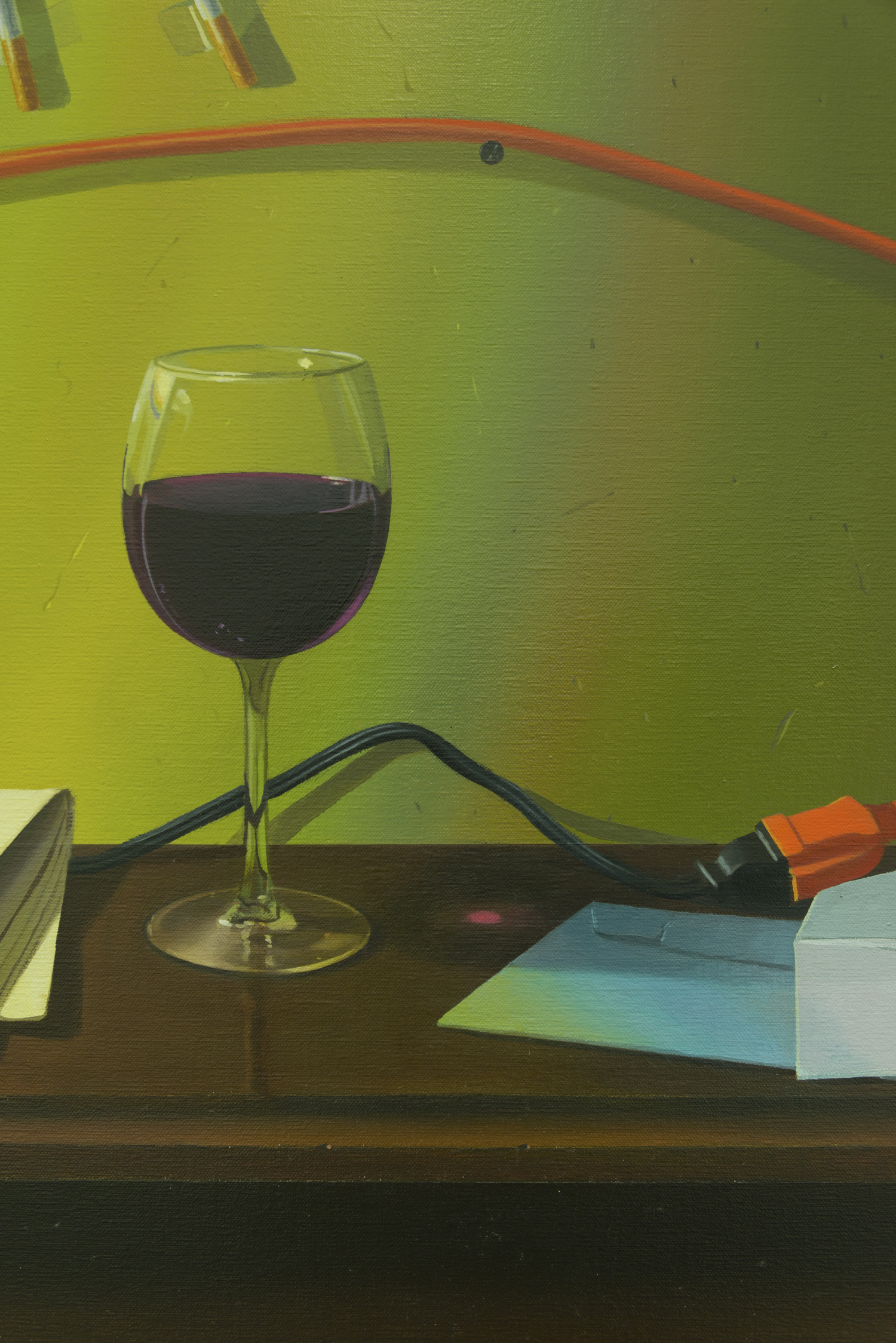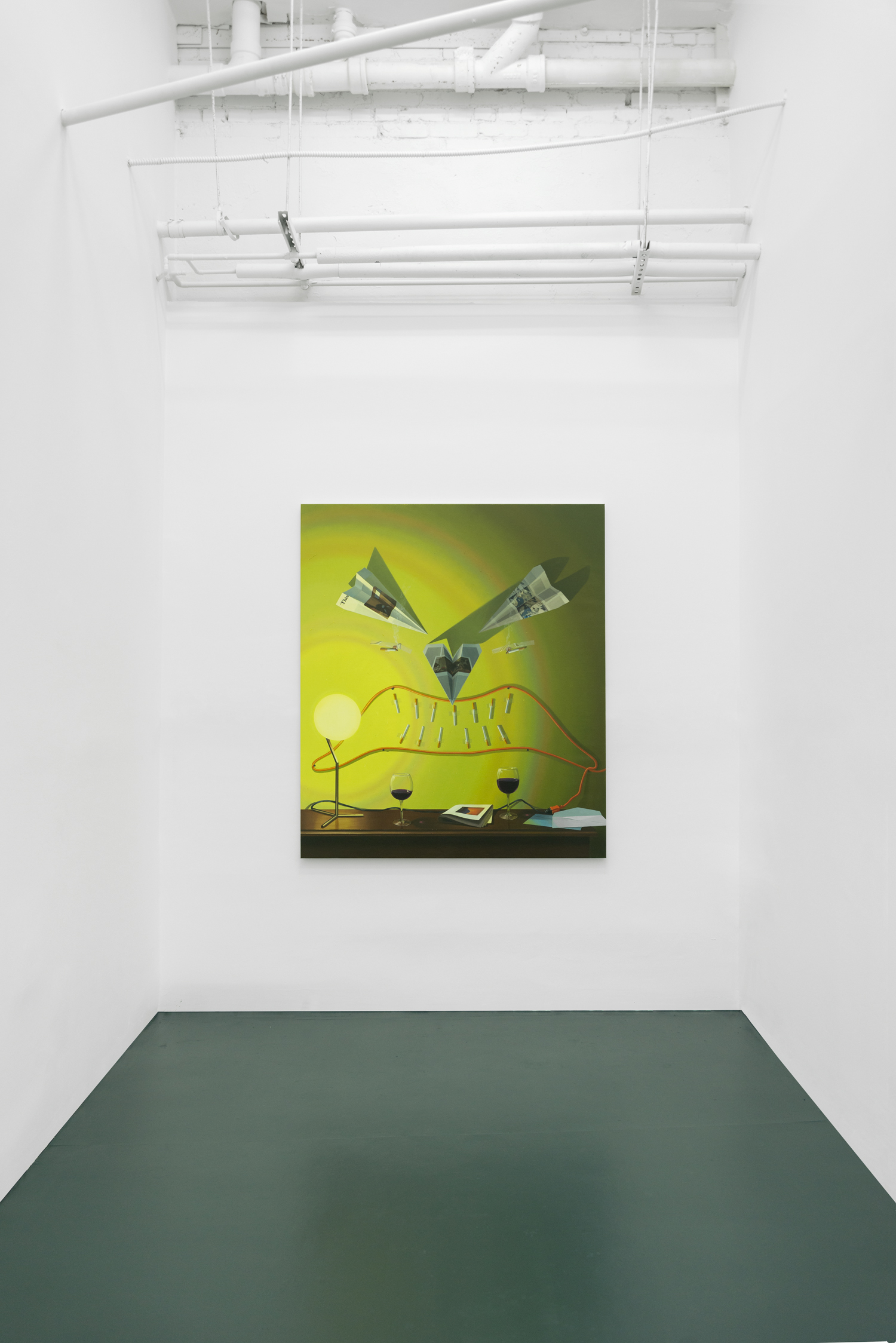 Graham Greene once defined melancholy as "the logical belief in a hopeless future." Such is the sentiment many of my peers have expressed with respect to the rapidly changing climate and with regard to the current coronavirus pandemic and subsequent global economic recession. In the midst of our current lockdown measures, it is undeniable that the apprehension felt by millions regarding our collective political and environmental uncertainty is only intensified by our current predicament.
Can artists do anything to abate the "hopelessness" to which Green alludes? Certainly there is an opportunity and responsibility for artists as citizens to participate in rigorous public debate about what faces all of us environmentally and fiscally. Simultaneously, however, there is also the question of relating aesthetics to the present problem: How can a painter engage the world without reducing his or her work into merely an absorption and reflection of such hopelessness? How can we avoid "flaunt[ing] alienation as if it were freedom," as Hal Foster warns? Perhaps in our present moment this is not necessarily a question of what I am calling "transitive affectation"—of what to paint, but rather a condition of "intransitivity"—of how to bear witness through images.
Presently, I've rediscovered the works of Goya and On Kawara. In particular, I find Goya's peninsular war etchings, and On Kawara's telegrams—"I am still alive"—as testaments to the endurance of the human record. That is, that these works communicate the urgency of recounting; that extreme events enlighten and alter our experience of the world in the aftermath. Goya's etchings, for example, are titled in the affirmative: "I saw it", "and this as well". In a way both artists conflict with Giorgio Agamben's notion that contemporariness is "...a singular relationship with one's own time, which adheres to it, and at the same time, keeps a distance from it." Quite the contrary, there is little "distance" in the work of Goya and Kawara but instead, the deft verisimilitude and sobriety of the artists' recounting of their immediate present. It is the precise time-fullness, rather than timelessness that projects these artists' experiences into our contemporary crisis in a unique, more urgent light. Like a diary, their work is a means of recollection.
Between January and May of this year, I completed ten paintings, some of which I made in my basement during Philadelphia's stay-at-home order. While these paintings differ in affect from the work of Goya or Kawara, I have attempted to reflect their methods of recounting through my own aesthetic language. The last few years I have been making paintings of domestic spaces in which light transforms various chattel into objects of extraordinary presence. Now, and for the foreseeable future, the pandemic consigns me to my home, to dwell among my subjects. I count myself fortunate to be in such a position. From the vantage point of my ad hoc studio, I absorb the exhortations of friends, family, and public health officials as gospel: to stay home, to be present, to listen carefully, to be quiet.
-Paul Rouphail, 5/14/2020
~
Paul Rouphail (b. 1987) received his BFA from Carnegie Mellon University, and his MFA from the Rhode Island School of Design. His recent solo and group exhibitions include Stems Gallery, Brussels, Belgium; SMART OBJECTS, Los Angeles, CA; Jack Barrett, Nicelle Beauchene Gallery, Fisher Parrish Gallery, George Adams Gallery, Nancy Margolis Gallery, and Microscope Gallery, New York, NY; Fjord Gallery and Little Berlin, Philadelphia, PA; The Miller ICA at Carnegie Mellon University, Pittsburgh, PA; and White Columns online. Rouphail's work has been reviewed online and in print, including the Contemporary Art Review Los Angeles, Artspace, New American Paintings, Juxtapoz Magazine, Maake Magazine, and Gestalten Press' Imagine Architecture, among others. Rouphail lives and works in Philadelphia, PA and is represented by SMART OBJECTS in Los Angeles and Stems Gallery in Brussels.